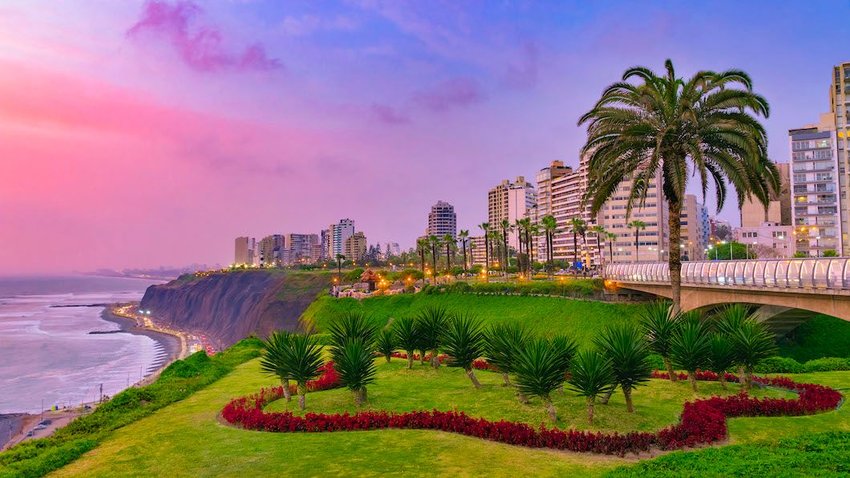 10 Trips to Take with Your Tax Return
Everyone loves getting their income tax return. And while you could be responsible and put that money into savings or invest it — you could also invest in yourself and take a much-needed vacation with that extra cash. The average American's tax refund is just right for a getaway to one of these spectacular places.
Encinitas, California, U.S.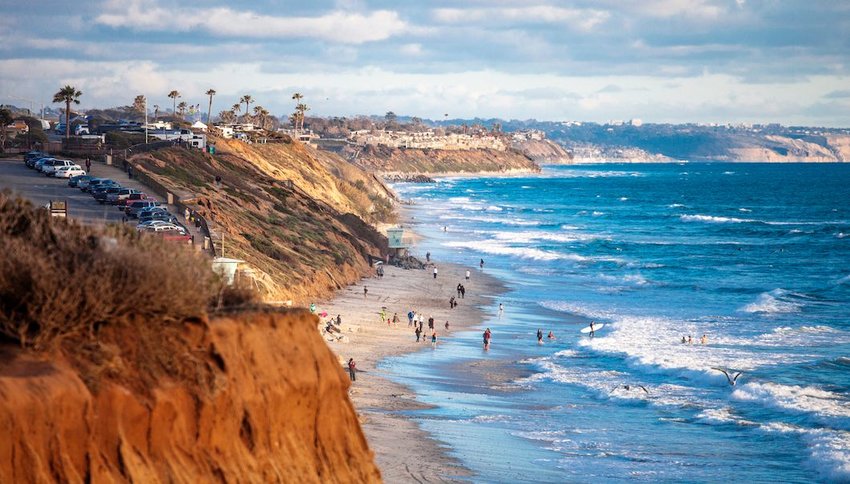 Located about 30 miles north of downtown San Diego, Encinitas is the perfect West Coast getaway for those that want to feel like a local, while still exploring all that the city has to offer. Try staying at the Surfhouse Boutique Hotel for a truly authentic Californian experience. Spend a day on the sunny beaches of Southern California, and maybe even try a surfing lesson.  Either way, be sure to visit the award-winning San Diego Botanical Garden while you're there.
Bangor, Maine, U.S.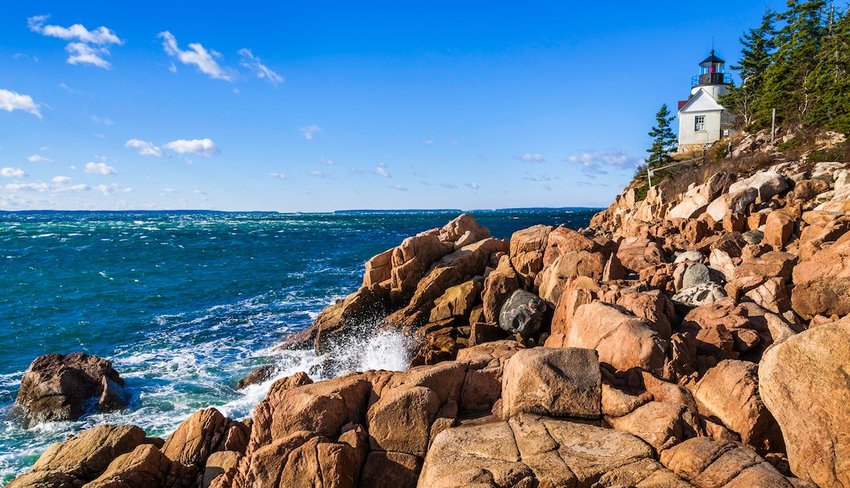 Perfect for the outdoorsy traveler, the city of Bangor is the third-most-populous city in Maine, but still has a charming small town feel. A quick trip to the coast gives visitors the opportunity to see the beautiful, icy cold waters of the northern Atlantic, and take advantage of some of the locally caught seafood. The extraordinary Acadia National Park is an hour south of the city and is the perfect spot for hiking, fishing and catching breathtaking sunsets. Stay in the decked-out, eco-friendly Acadia Yurts or the Bar Harbor Inn, nominated for a Travel and Leisure "World's Best" Award in 2019.
San Antonio, Texas, U.S.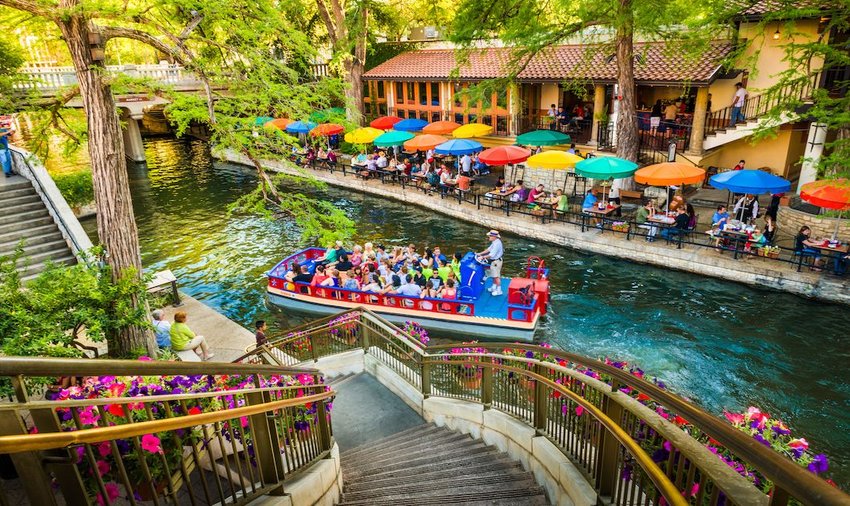 Located in south-central Texas, San Antonio is home to famous spots like The Alamo and the River Walk — both of which should be on your must-see list. The world-famous River Walk is a perfect attraction for all ages, offering casual and fine dining, scenic river cruises, shops, museums and even pet-friendly options. Take in the Spanish architecture, check out the aquarium or catch a live show. You can even stay right on the River Walk in one of these hotels.
Brooklyn, New York, U.S.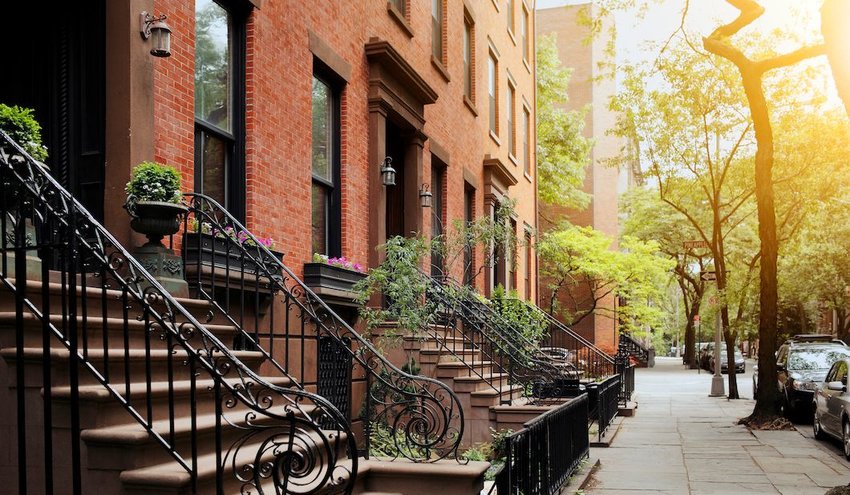 This trendy New York City borough is much more affordable than its neighbor, Manhattan, while still offering sprawling views of the downtown skyline from Brooklyn Bridge Park. Check out Dekalb Market Hall, a unique underground food hall with 40 vendors offering just about any cuisine you can think of. The ample amount of green space in Brooklyn is a welcome surprise in the city that never sleeps. Take some time to research bars and restaurants before you go — the number of options can be overwhelming.
Lima, Peru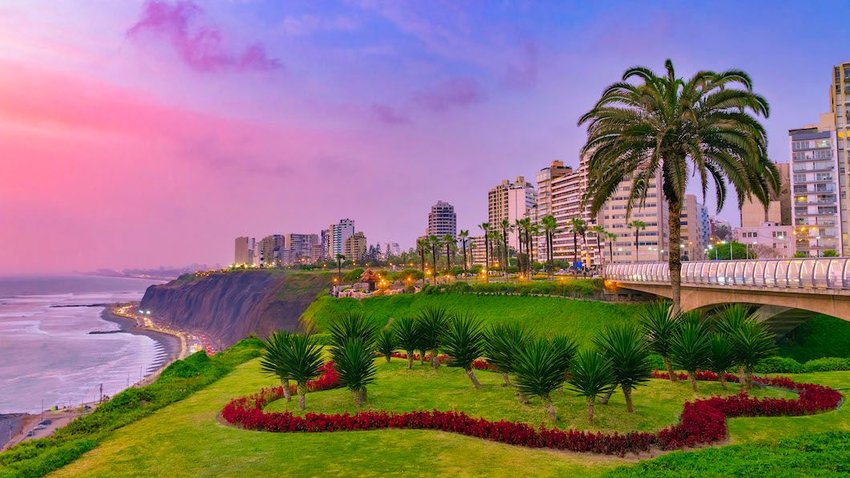 Located on the Pacific coast of Peru, Lima is one of South America's largest cities, but luckily for travelers, that doesn't mean it's one of the most expensive. Affordable and beautiful, this city combines the best of modern-day comfort with historical roots. Stroll the Larcomar shopping center, home to cliffside shops, dining and entertainment. In the middle of this bustling city is an unexpected sight — the ruins of a pre-Incan pyramid.
St. Augustine, Florida, U.S.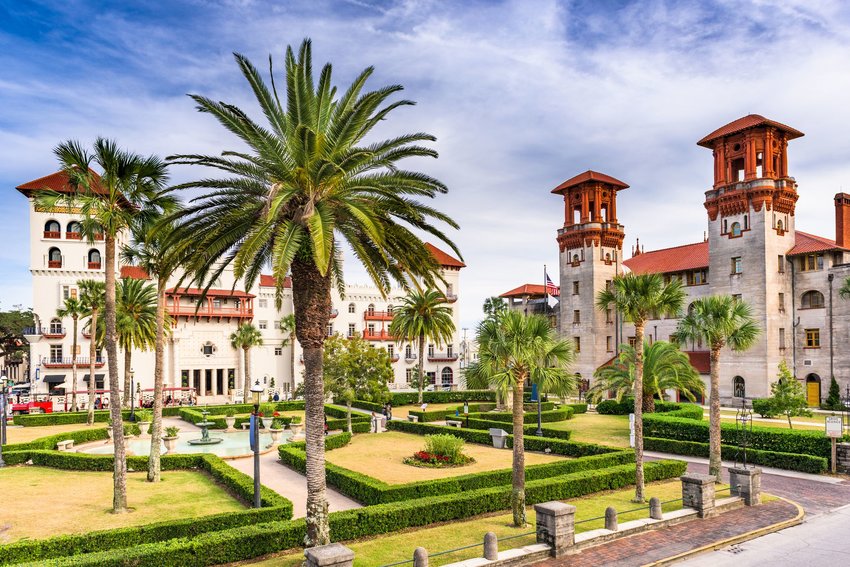 Located on the coast of northeast Florida, the beach town of St. Augustine is perfect for history lovers looking for a sunny retreat. Known for its Spanish colonial architecture, it also claims to be the oldest city in the United States. Take a stroll through Flagler College and its surrounding area, and you'll feel like you've stepped into a summer afternoon in Spain. The historic district also boasts a wide variety of shops and museums. Don't miss out on the culinary scene here — St. Augustine is home to many award-winning, fine dining restaurants.
St. George's, Grenada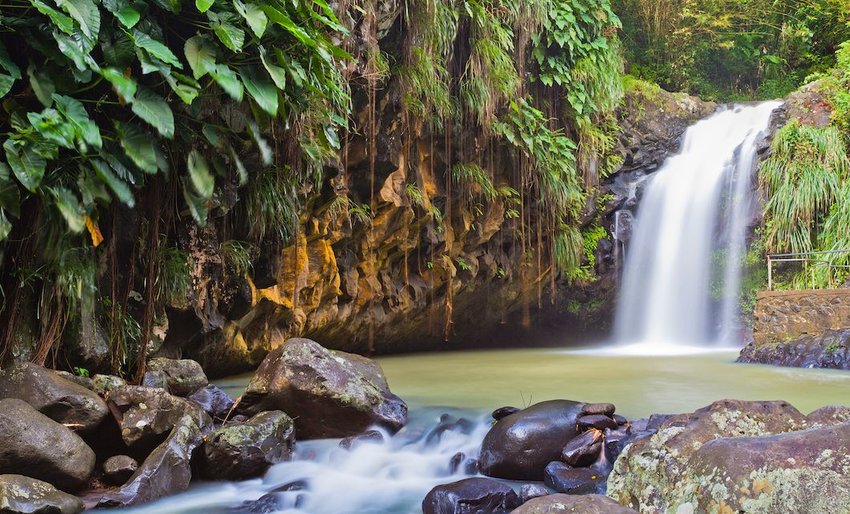 The picturesque island town of St.George's, located on the Caribbean island of Grenada, is the perfect tropical getaway for the adventurous. This capital city is home to a scenic fishing harbor, two 18th-century forts, and of course, crystal blue Caribbean water. Take a day excursion to one of the many beautiful waterfalls on the island, or relax by your palm tree-lined pool. It is also known as the "Spice Island" for its massive amounts of spice exports, like nutmeg and cinnamon, due to its volcanic soil.
Flagstaff, Arizona, U.S.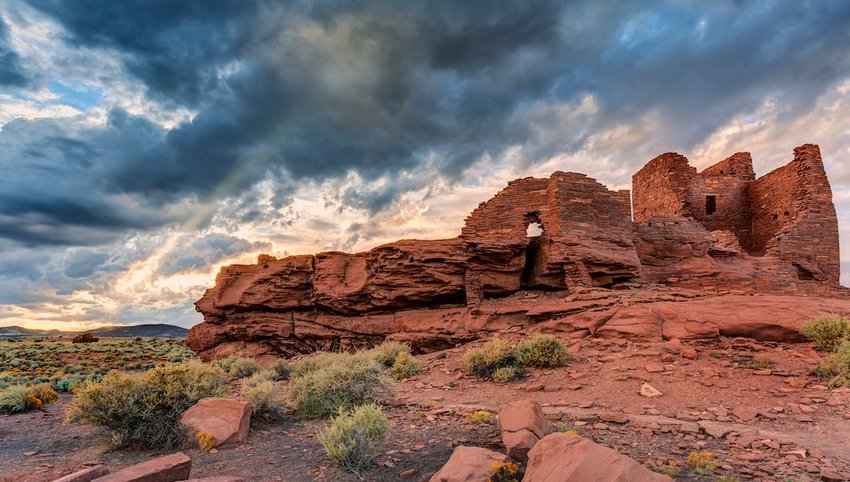 Flagstaff is the ideal place to stay and see the very best of what Arizona has to offer. Take a quick two-hour drive north to visit Grand Canyon National Park. The city itself is surrounded by parks, like the Hopi Reservation and the Coconino National Forest, ideal spots for hikers and photographers alike. Downtown Phoenix is about two hours south of Flagstaff, making for a great evening trip for sightseeing and dinner.
Pittsburgh, Pennsylvania, U.S.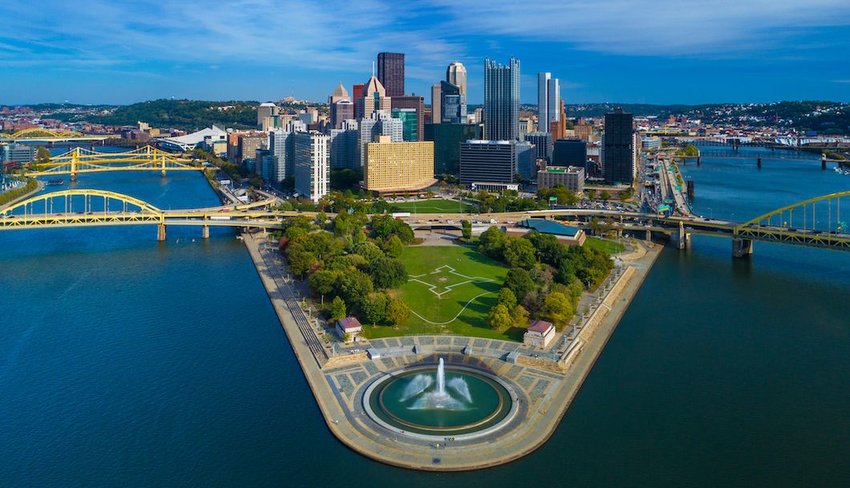 The city of Pittsburgh has had many reinventions since its initial construction. As a former industrial hub of the U.S., the Steel City is now a top destination for millennials — but why? Its world-renowned colleges have brought with them an influx of culture, breathing new life into this city of bridges. What does a typical vacation look like in Pittsburgh? Catch a football game at Heinz Field, take a stroll along the river and check out the frequent new installments at a museum. Outdoor activities like kayaking, biking and hiking are plentiful, as are rooftop bars, like Sienna Mercato. In this city, you really can do it all.
Isla Mujeres, Quintana Roo, Mexico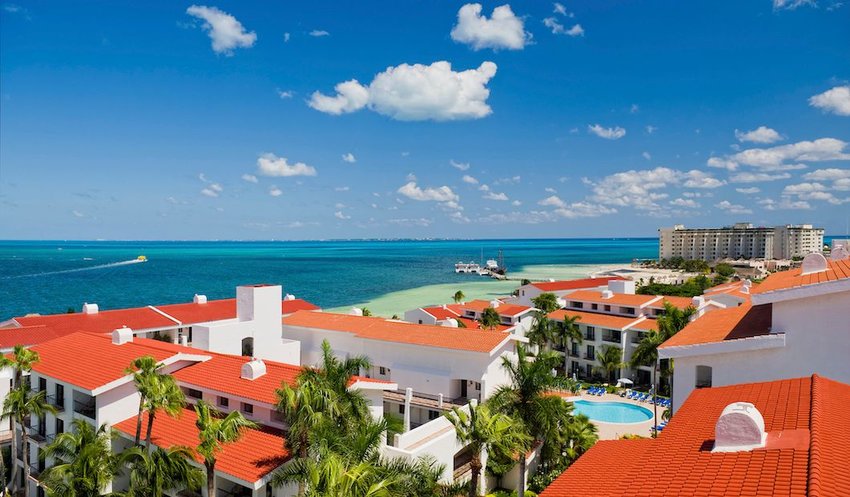 The stunningly beautiful Isla Mujeres, located just off the coast of Cancun, is home to some of the most spectacular views in the Yucatán Peninsula. Away from the bustling streets of Cancun, visitors can fully immerse themselves in the culture, all while being a quick 15-minute ferry ride from the city. Surrounded by turquoise waters and bright, white sand, stroll through the pastel buildings filled with locally sourced crafts and food and be sure to grab a freshly cut coconut to drink. There are a variety of affordable day cruises and snorkeling excursions in the area that I highly recommend — there are even whale shark tours. With so much to do and see, Isla Mujeres should be at the top of your vacation list.
Enjoy this article? Share it with a friend
Discover the World's Best Destinations, with your free weekly travel guide sent straight to your inbox.
Welcome to The Discoverer!
We are so excited to fill your inbox with discoveries from around the world! You can expect your first edition to arrive on Monday. Until then, feel free to check out our previous editions.