City breaks are a fantastic way to experience the history, culture and art of a new place in a short space of time. They have so much to offer; architecture, monuments and an endless supply of entertainment. The only problem is that exploring a new city often involves a fair amount of pavement pounding. But exploring doesn't always have to be back-breaking though. Between condensed attractions, public transport and flat, easy streets, these cities make discovery much easier for the weary traveler.
Singapore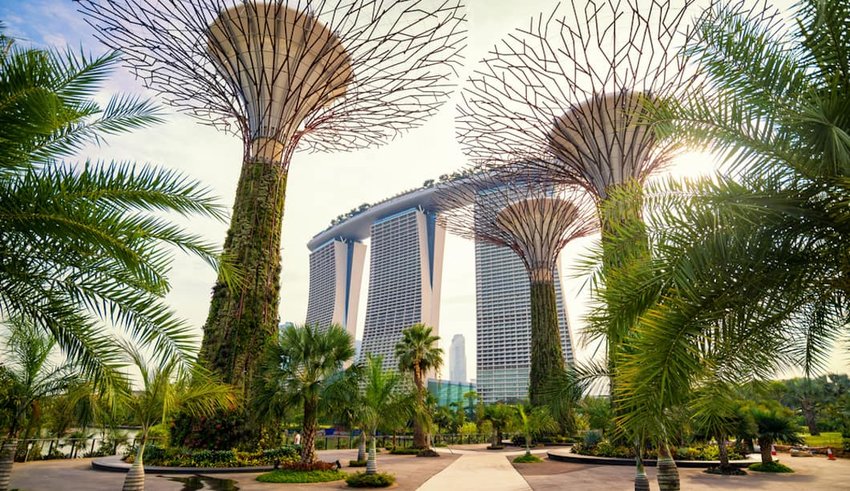 Both a city and a country, Singapore offers more bang for your buck than the average city break. Located on the southern tip of the Malay Peninsula, this tiny island has a lot to offer. You can marvel at the world's tallest indoor waterfall, be wowed by the electronic trees of Gardens by the Bay and navigate the maze of Chinatown. What makes Singapore easy to explore is that the city is fairly compact, with a huge number of attractions packed into a relatively small space. You won't need to trek anywhere as its efficient, affordable and comfortable public transport system makes getting around a breeze. In fact, it has one of the most advanced train systems in the world. While your knees will be fine, you might need more than a long weekend to see all that Singapore has to offer.
Paris, France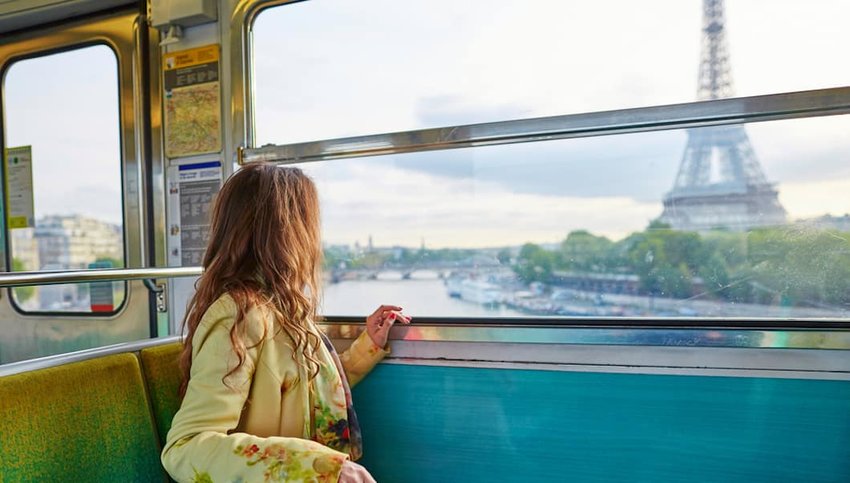 Paris might not be the first place you'd think of for a city that is easy to explore. After all, it is home to some pretty famous landmarks and there's a dizzying number of things to see. However, while you could rack up some hefty pedestrian mileage, the city is actually perfect for those wanting to take life at a slower pace. With a high density of things to see, you'll spend less time walking between all the attractions. If your knees need a break, the city is also overflowing with cafes, offering plenty of opportunities to take a load off. What's more, apart from the Montmartre area, the whole city is relatively flat; there aren't any pesky hills waiting around the corner. The buses and metro system are great too, allowing you to skip from arrondissement to arrondissement without much effort.
Montreal, Canada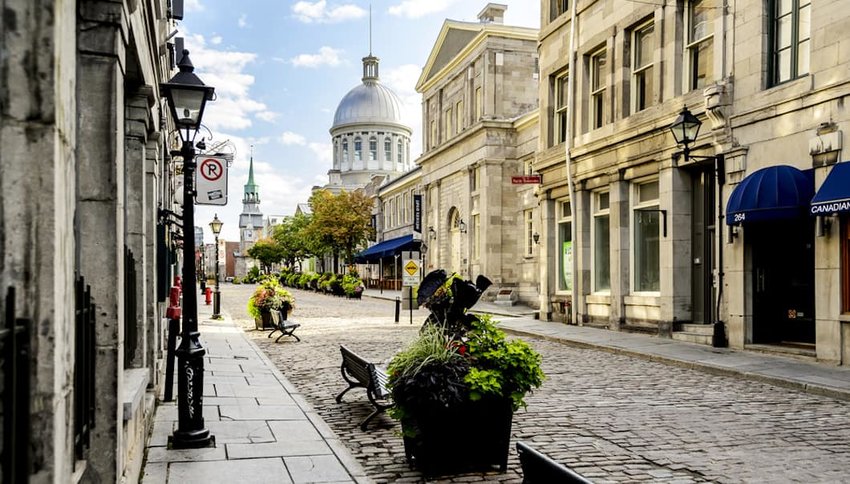 While Montreal is one of Canada's biggest cities, it is also relatively small. Its compact size makes it easy to navigate on foot or by bike, and many of its most popular and vibrant districts are close to each other. Travel on the color-coded subway lines and expansive bus network, and you'll be able to see all of the sites. Choose between Vieux-Montreal, Saint-Joseph Oratory and Jean-Talon Market, taking advantage of the subway stations and a bus stops that let off near each attraction.
Zurich, Switzerland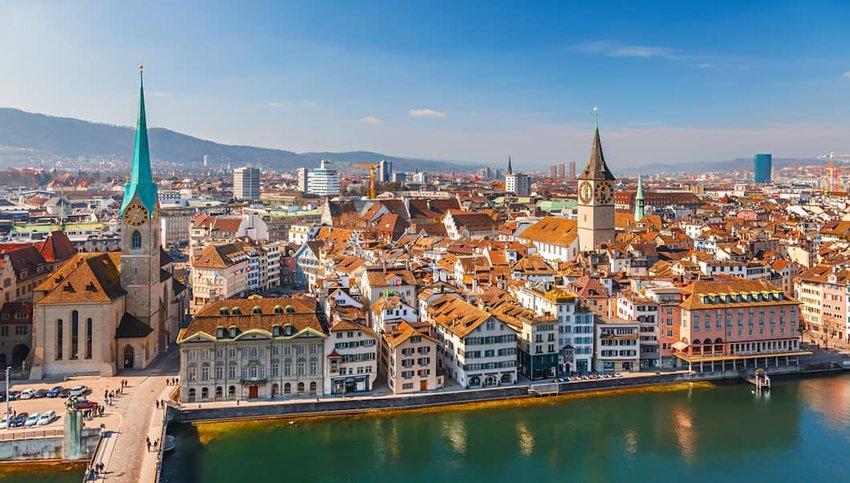 For a touch of Swiss city living, Zurich is the perfect destination. The country has a reputation for cleanliness and efficiency, and Zurich is an outstanding example. Its transportation network is top rate, with a bus or tram stop only a few hundred meters away at most. Get a Zurich Card, and you can enjoy unlimited travel on all public transport as well as reduced admissions to the likes of the National Museum and the Rietberg Museum. You can even travel to some of the sites by boat. Take a trip to the picturesque town of Rapperswil, and soak up incredible mountain views from the lake while your knees are fully rested. What's more, Zurich is only going to get better; the city has big plans to promote sustainable mobility.
Bruges, Belgium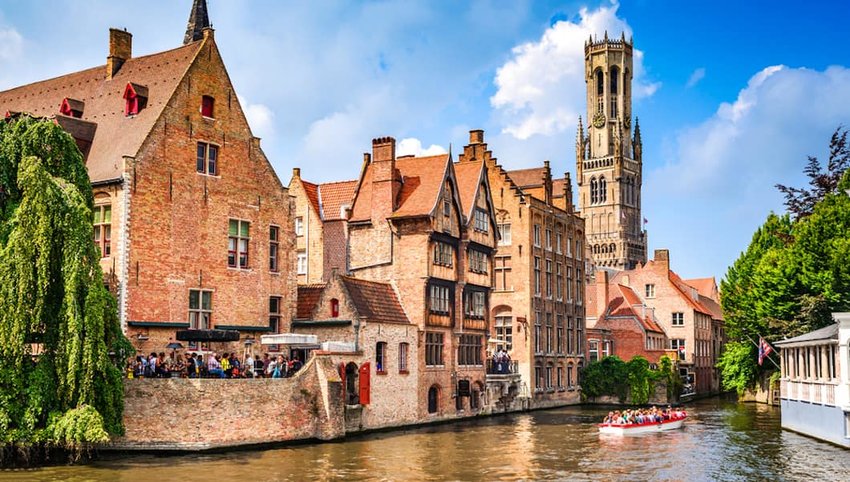 Sometimes the best things come in small packages. Bruges is the ideal city if you'd like to have a more intimate European adventure. There are a few cobblestones to contend with, but the city only stretches 3 km from north to south, so you should have plenty of time to explore. Head to the historical centre, encircled by a small canal, the entire interior is flat and easy to walk. Plus, a canal boat ride is one of the city's main attractions, showing off the highlights of Bruges while you sit back and rest your feet. There's only one thing to look out for where your knees are concerned. The Belfry is a beautifully tall bell tower overlooking the Market Square. You can enjoy it from all over the town as it stands proud. If you want to walk up it though, you'll have to climb up 366 steep, narrow steps. Definitely one to enjoy from the ground, with a beer or some chocolate, or both.