Forget the Acropolis of Athens, the Great Barrier Reef, and the Great Wall of China. There are hundreds of fascinating places around the world you've probably never heard of. We've chosen five that could make the bucket list of even the most well-traveled among us.
Aquarium in Rangiroa, French Polynesia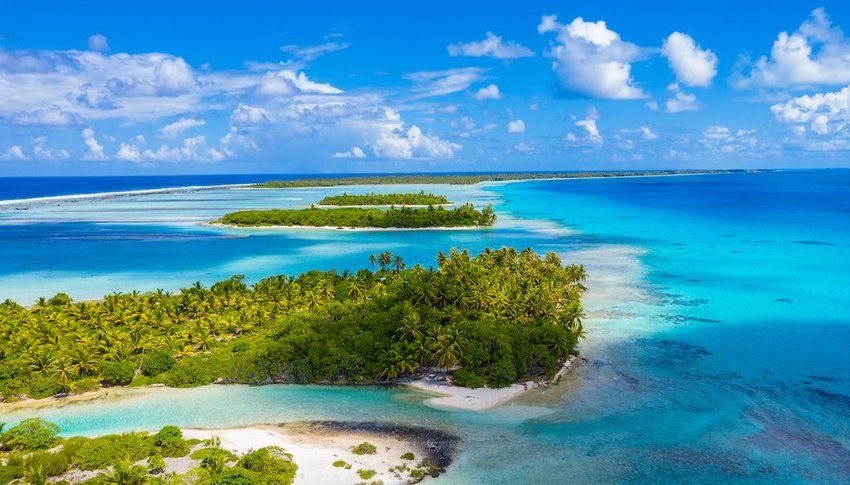 Snorkeling, diving, and sea life lovers take note, because within the Tuamotu Islands archipelago is perhaps the world's most breathtaking natural aquarium. Think picturesque coral atolls and pristine reefs set amid warm crystalline waters and inhabited by hundreds-strong schools of neon-colored fish. The shallow water makes it ideal for swimmers of all ages and abilities and a delightful place to embark on your first scuba adventure. If you ever wanted to snap that envy-inducing underwater photo then there's abundant opportunities to do so. Best of all is that this natural wonder is only a short boat ride from the Avatoru and Tiputa tourist villages. Here's how to visit.
Athabasca Sand Dunes, Canada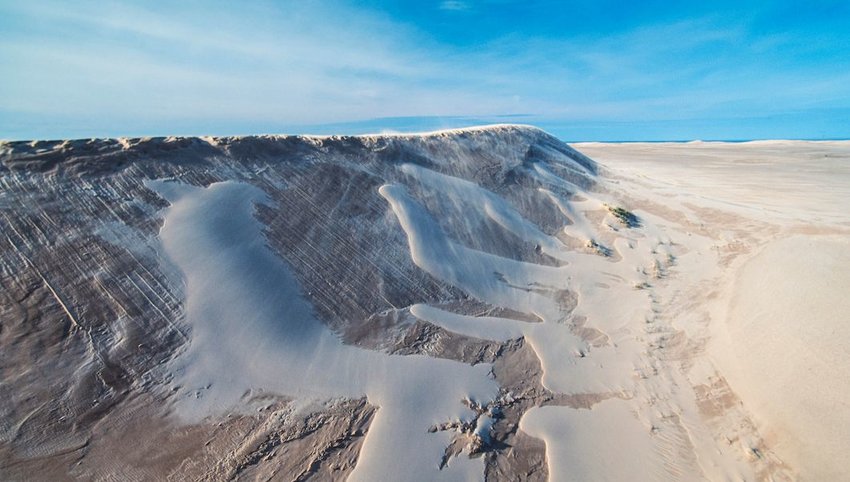 In the northern reaches of the Saskatchewan province is Canada's biggest active sand surface. The rolling Athabasca Sand Dunes, some of which rise to up to 98 feet, dominate the southern shoreline of Lake Athabasca. Visiting is only recommended to those with experience in wilderness regions and the only way to get here is by float plane or boat. If you are up for the challenge, then a landscape of desolate beauty and over 40 rare plant species await. Exhumed forests, felt-leaved willow and sand chickweed are some of the botanical highlights. Besides designated camping areas there are no amenities, so you'll have to bring everything with you. Plan your trip to these 62-mile-long dunes here.
Huacachina, Peru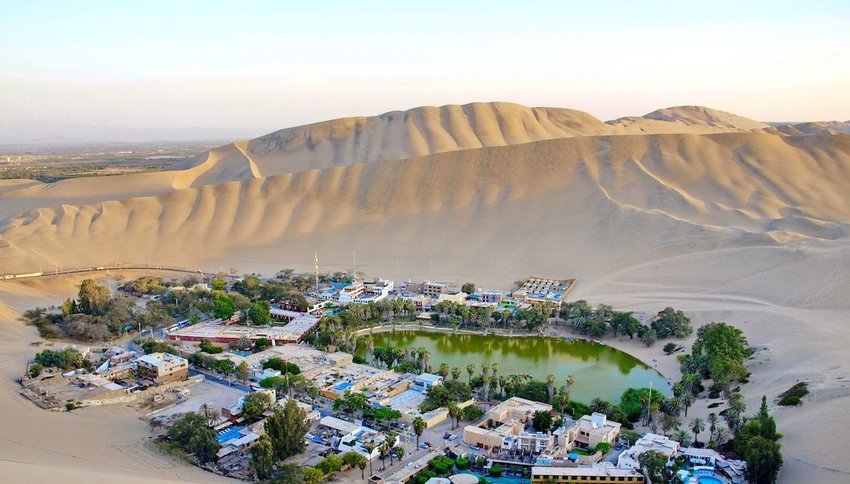 Close to the city of Ica, some four hours south of Lima, is the only natural desert oasis in South America. Huacachina is a magical destination, where a small village sits on the shores of palm-shaded Huacachina Lagoon, itself encompassed by huge undulating sand dunes. Climb up onto the dunes and look down on the movie-like setting of the village. Delight in thrill-seeking activities such as dune buggying and sand-boarding. Return to the dunes in the evening to catch the sunset and then party into the early hours at lakeside bars. Here's the lowdown on visiting this desert wonder.
Pangong Tso Lake, India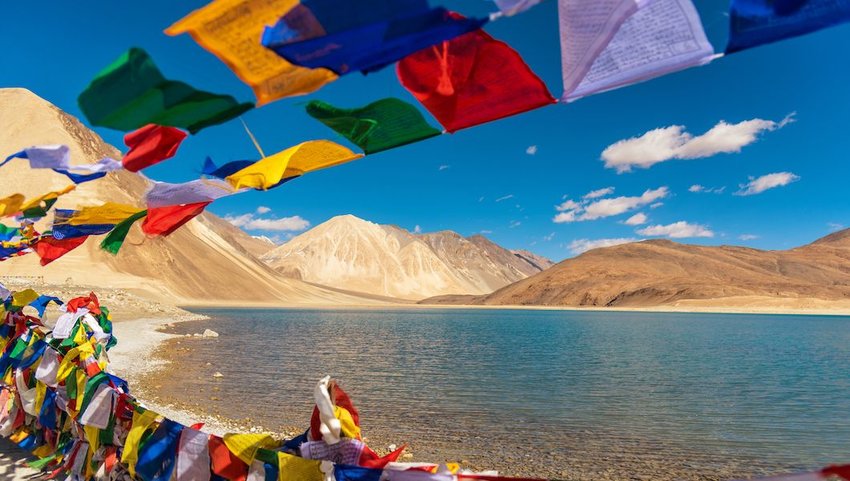 It's almost impossible to believe that you are in India when catching your first glimpse of this lake set 14,270 feet above sea level in the Tibetan Plateau. Pangong Tso Lake is one of the world's highest saltwater lakes and its stunning turquoise waters stretch over 80 miles through India, China and Tibet. With Himalayan peaks rising up on all sides, the scenery is spectacular and the sunrises and sunsets unforgettable. It's also a great place for spotting Brahmini ducks and black-necked cranes. Don't be surprised to see yaks basking on the lakeshore, either. Pangong Tso Lake is a four hour from Leh, in the Jammu and Kashmir region.
Taichung Rainbow Village, Taiwan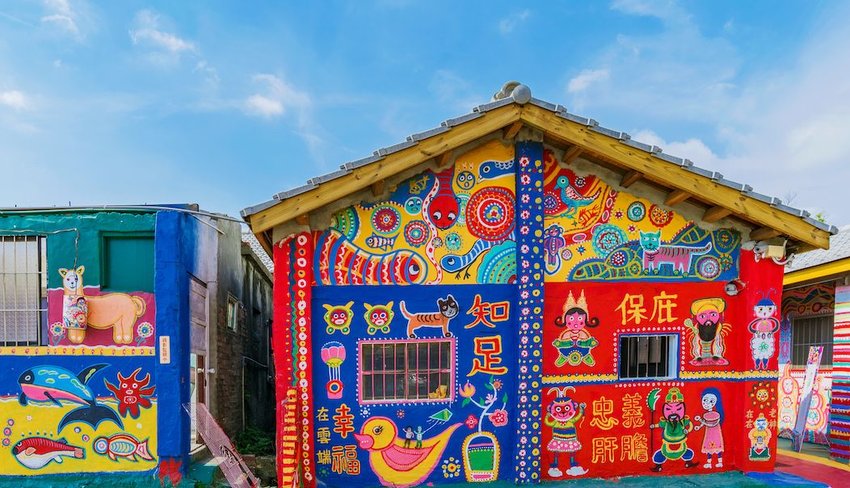 During the 1940s and 1950s, veteran's villages were built throughout Taiwan to provide housing for former soldiers and their families. Many later fell into decay and were threatened with demolition, including one in Taichung City. An aging veteran, and one of the village's last remaining residents, known affectionately as Rainbow Grandpa has saved the Taichung village by decorating it with elaborate paintings. Today, brightly-colored animals, dolls and manga characters adorn the houses and alleyways and create a happy, care-free environment. Chances are that you'll see Rainbow Grandpa busy painting, too. Here's how to visit the Rainbow Village.