From coast to coast, the United States is well stocked with culinary destinations, and their quality and variety stand out to even the most demanding palate. However, the restaurant scene is always changing and the latest hotspots for delicious dining aren't always where you'd expect to find them. Before booking your next vacation, be sure to star these five remarkable and unexpected foodie destinations that are wowing those with an appetite for the unknown.
1. Reno, Nevada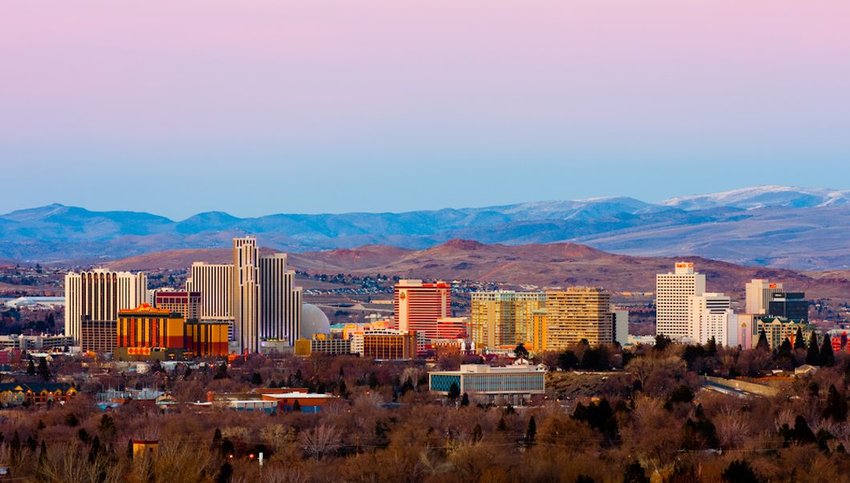 Reno might label itself as the "biggest little city in the world," but if you've categorized as it a smaller Las Vegas, with staggering all-you-can-eat buffet menus and casino chain restaurants — think again. The scenic Lake Tahoe is only a short 45-minute drive away from downtown Reno, but you shouldn't bypass the city's melting point of meal options in a mad dash to get to the water.
With a myriad of healthy eateries, local breweries and charming breakfast spots, it's surprisingly easy to eat your way through Reno during the day but make sure you save room for dinner. Known for its traditional Basque-style meals inspired by old shepherd recipes, Reno serves up family-style dinners that leave everyone full. A Basque feast at Louis' Basque Corner promises diners soup, salad, French bread, beans, steak or lamp chops, dessert, and house wine.    
The official state drink of Nevada — "Picon Punch" — consists of orange spirit, gentian and cinchona. You can try the Basque cocktail at Louis' or head to The Depot Craft Brewery Distillery, an old train depot-turned-brewery that offers some of the best beer in the city. If you're feeling fancy, don't forget to visit a casino where you don't need to gamble on good gastronomy. Located inside the Grand Sierra Resort, Charlie Palmer Steak is arguably one of the best steakhouses in the country and the filet mignon with peppercorn cream is bound to leave you weeping for more long after you leave Nevada.
2. Houston, Texas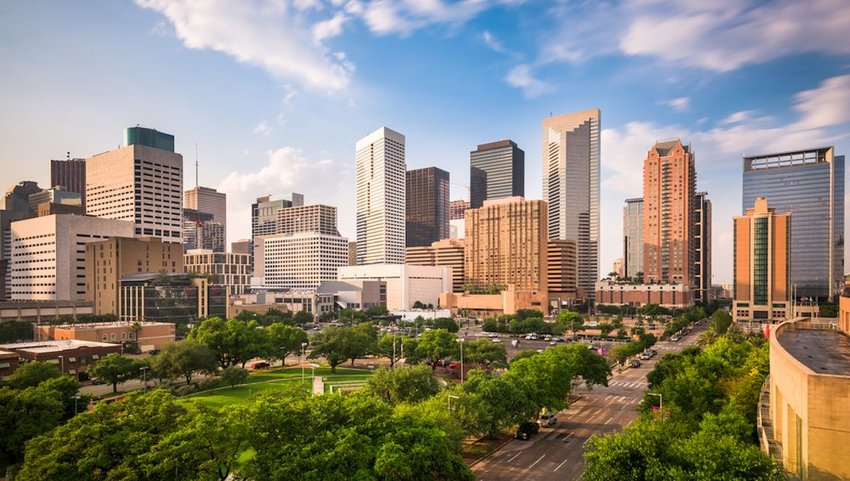 By some measures, Houston is America's most diverse city, and that shines in a restaurant sector that's emerging to stake its place on the foodie map of the U.S.A. Undeniable buzz surrounds the neo-soul food menu at Indigo, a restaurant that uses high-end ingredients to reinvent traditional recipes that began with stews, pickled foods and spices and is set in a funky, denim-adorned atmosphere.
Riel, a restaurant with a surprising spread of northern French-Canadian and Ukrainian fare infused with the flavor of Texas' gulf coast guests a truly original dining experience, while Vietnamese, Cajun, and Louisiana Creole cuisine all have worthy representation in Houston's kitchens and at some of the city's best-known eateries like Crawfish & Noodles. These traditional entrées and cultures collide deliciously with one another. Everything really is bigger and maybe a bit better in Texas.
3. Detroit, Michigan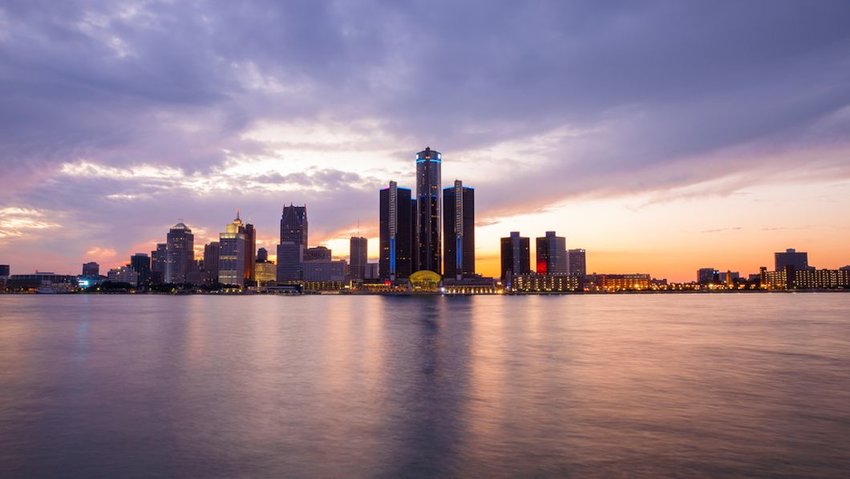 Move over, Chicago. One of the most surprising destinations on this list to many will be Detroit and its urban revival story of the decade. The former manufacturing hub of Motor City is putting its own spin on treasured American favorites. For example, the Detroit-style pizza that's becoming increasingly popular across America.
But it doesn't stop with pizza. Rose's Fine Food is an old-school diner made new again — thriving on a classic home menu of pancakes, barbecue, and melty sandwiches made with fresh, local ingredients. For more nourishing nosh, the Detroit Vegan Soul offers a hearty menu of salads, soups and sandwiches for herbivores and meat-eaters alike. You won't even notice it's vegan.
And Detroit offers diverse eats too. There's exceptional Thai food to be had at Bangkok 96, a delicious haunt complemented by original cocktails, and you can also take a trip to Greektown, a predominantly Greek neighborhood that boasts all the gyros, souvlaki, and baklava you could hope for.
4. Oklahoma City, Oklahoma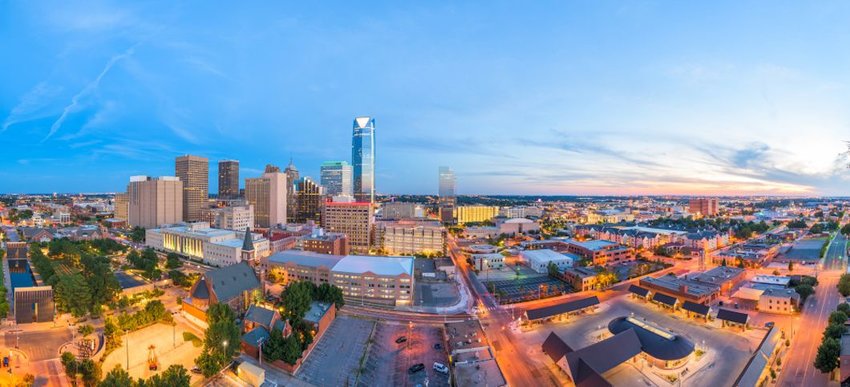 Unlike its state abbreviation, Oklahoma cuisine isn't just "O.K." Oklahoma City has been on a serious upswing in the last decade and the local options for quality restaurants have multiplied. The Press showcases the state's distinctive style of cuisine, a rich blend of southern and midwestern dishes dusted with a touch of international pizzazz. You can't find flavored foods like "Candy Apple Pork Belly" at home.
At the cutting edge of seasonal and local food trends, Nonesuch, named America's Best New Restaurant in 2018 by Bon Appetit magazine, offers a whopping 10-course meal option inspired by the "fields, farmers, and Oklahoma terroir." A series of scrumptious steakhouses, breakfast, and brunch destinations also come together to make Oklahoma City well worth a visit.
5. Spokane, Washington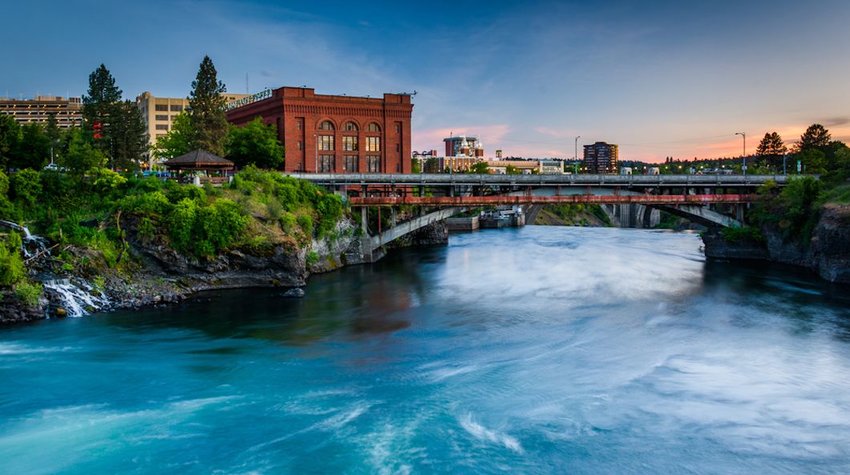 Seattle might have the cozy chowders of Pike Place Market and a mean espresso, but Spokane deserves proper recognition as one of Washington's finest foodie haunts. Local restaurants highlight the Pacific Northwest's flair for farm-to-table dining with a local ingredient-inspired menu at Luna Restaurant and house-cured bacon and hand-pressed burgers at 1898 Public House.
The city also boasts a great wine scene that has grown in tandem with the culinary scene and now hosts several wineries and a farmer's market and performance venue called the Kendall Yards Night Market that lets you shop for fresh produce before you dine al fresco under the stars.