Australia's big cities lure travelers from across the globe, their myriad attractions worthy of the long slog to reach them. But beyond Sydney and Melbourne, away from the crowds that flock to Australia's tourist hotspots, there are a host of charming small towns that are waiting to welcome visitors with open arms.
Port Douglas, Queensland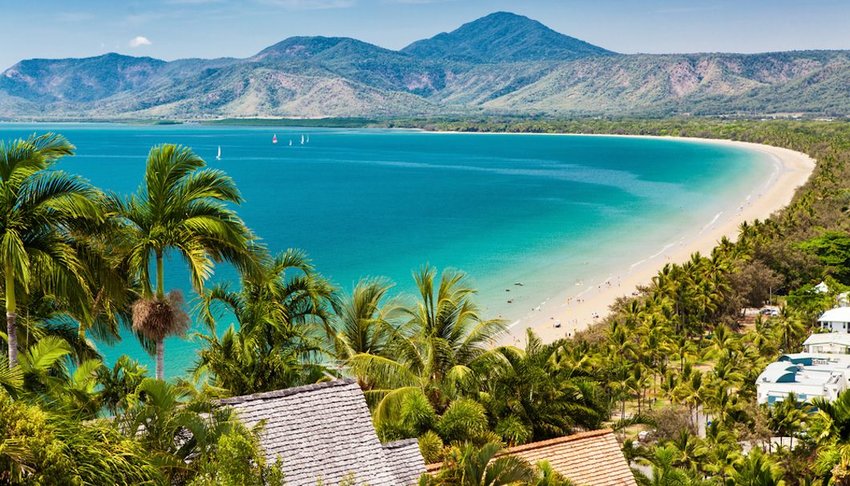 The strip of coastline that extends north from Cairns in tropical Queensland is punctuated by a number of small towns, but none have charm to rival that of Port Douglas. This delightful place nestles at the end of Four Mile Beach. It is the gateway for both the ancient Daintree Rainforest, estimated to be at least 50 million years older than the Amazon, and boat trips out to the Great Barrier Reef. Returning day trippers converge on the boutiques and restaurants of lively Macrossan Street. Nightly at the town's Iron Bar you can participate in the unusual sport of cane toad racing — encouraging the likes of Camel Toad, Jerry Springer, and Skippy's Love Child to be first across the line.
Alice Springs, Northern Territory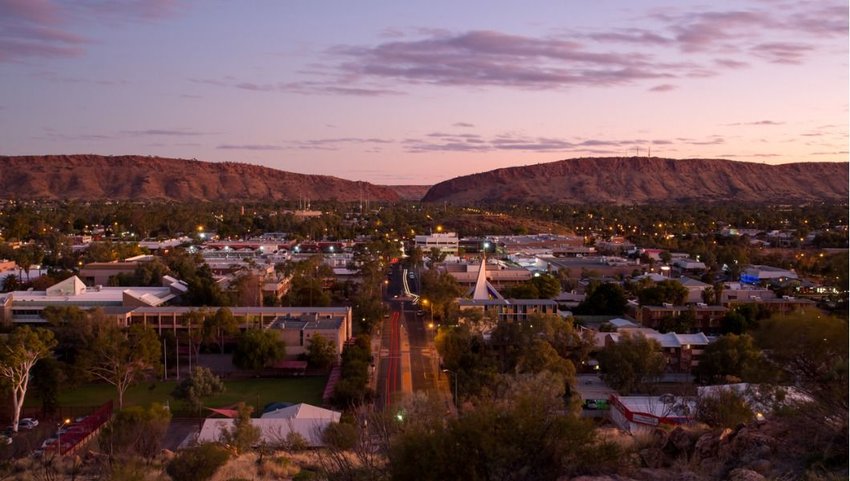 The town they call "The Alice" is far from a chocolate box, cutesy kind of destination, but if you're looking for a good honest Outback town, then you're in the right place. There's something heartwarming about this "take us as you find us" attitude. The town's Aboriginal population showcase their works of art in the many galleries that litter the center of town, but to truly understand what makes The Alice tick, time your visit for the annual Henley on Todd Regatta, during which teams race homemade "boats" down the dried up river bed.
Strahan, Tasmania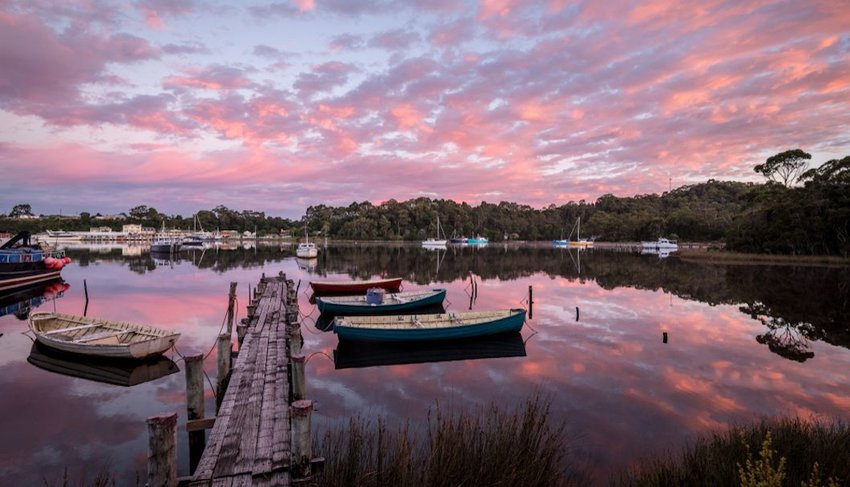 The first thing you need to know about Strahan is how to pronounce it: "strawn". The second is just how big Australia's smallest state is — the drive west from the state capital Hobart to this charming town will still take around five hours. But the long journey is worth it. Strahan's heritage buildings cluster around a pretty harbor from where you can take boat cruises to view Gordon River's temperate rainforests or to discover the dark past of Sarah Island, infamous as the location for the brutal Macquarie Harbour Penal Station which operated in the 19th century. This part of Tasmania is a magnet for confirmed fans of slow travel, and there's no better way to explore it than by train on the West Coast Wilderness Railway.
Katoomba, New South Wales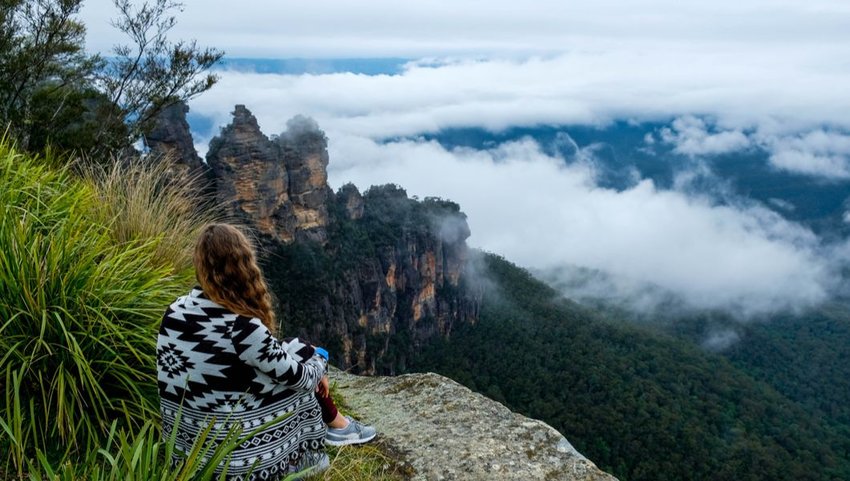 If you're looking for a small town escape from Sydney, they don't get much better than Katoomba. In the two hours it takes to reach Katoomba, the city becomes a distant memory. Stroll past numerous heritage properties, many clustered on Katoomba Street, built on the back of a mining and tourism boom over a century ago. But charming though that all is, it's the nearby Blue Mountains that give rise to a steady stream of visitors. The iconic Three Sisters rocks are best viewed from Echo Point, a couple of miles out of town. Don't leave before taking a ride on the Scenic Skyway, a glass bottomed gondola that wings its way across the Jamison Valley affording spectacular views of Katoomba Falls.
Margaret River, Western Australia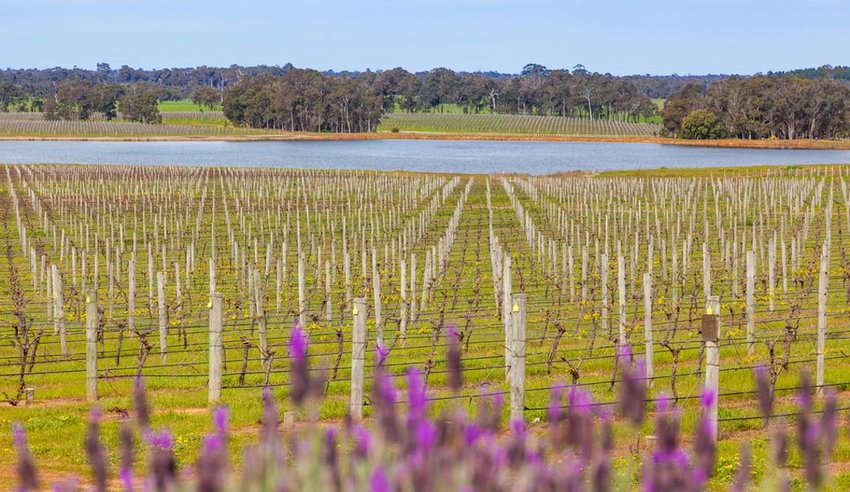 You don't have to drink to enjoy Margaret River, but it helps. This small town not far from Perth has more than its fair share of wineries (more than 120 if you're counting) and craft breweries, ensuring a steady stream of visitors. Traditionally, the area had a strong lumber and agriculture tradition, the latter manifesting itself in the thriving farmers' market that sets up every Saturday on Russell Highway. If you can drag yourself away, there are great beaches nearby with excellent surf breaks and the opportunity to spot migratory humpback and occasionally blue whales in the Southern Hemisphere winter.
Port Fairy, Victoria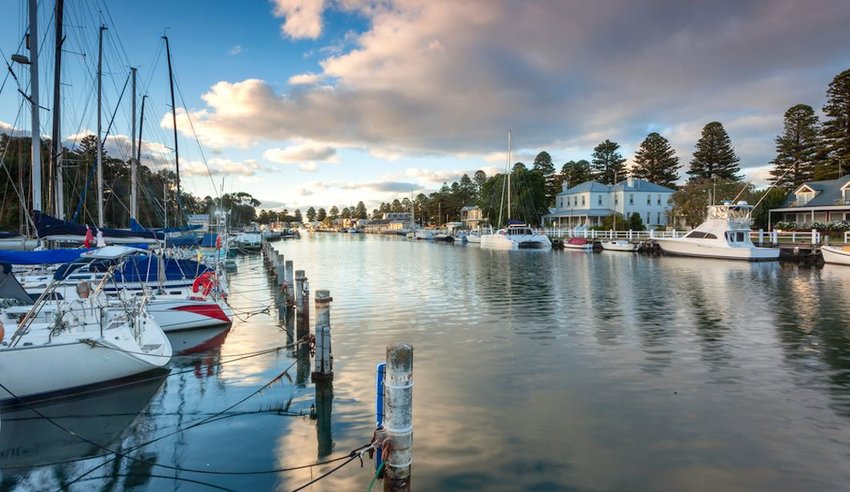 With a rich maritime history, one of the great pleasures of a visit to Port Fairy is simply to wander its streets admiring its heritage properties. The mix of bluestone. sandstone and whitewashed cottages juxtaposed with the vibrant colors of the many fishing boats in its harbor make for a delightful town. Originally, the settlement was called Belfast, a whaling and sealing station, but it was later renamed to reflect the name of a whaling ship, the Fairy, that once entered its port. It's a little too far from Melbourne for a day trip, but an absolute must for anyone driving the Great Ocean Road. Stay at Australia's oldest licensed hotel, the Caledonian Inn, which first opened its doors in 1844.
Goolwa, South Australia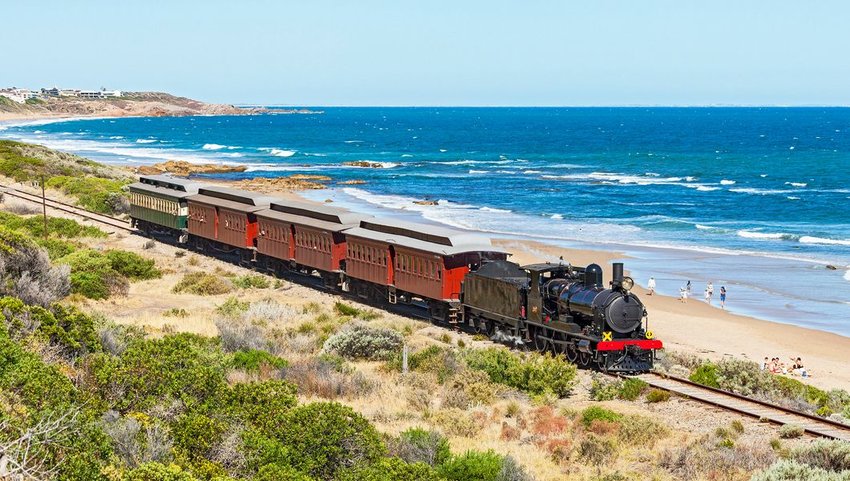 Located about 60 miles from Adelaide, Goolwa is a pretty river port on the banks of the Murray River, connected to Hindmarsh Island by a bridge. In the local Ngarrindjeri language, it means elbow, a nod to its distinctive shape. One of the most popular things to do in Goolwa today is the steam to steam experience, a combo excursion involving a 1908 vintage paddle steamer and a steam train once used by cockle pickers.