While most hotels simply act as a spot to rest and recharge while we explore far off destinations, sometimes the hotels themselves are the sight to be seen. From giant hollowed out potatoes to bedrooms submerged underwater, these quirky inns across the world draw the attention of curious travelers searching for a memorable stay.
Whether you're looking to spend a night in an old jail cell or bundle up in a room made entirely out of ice, here are just a few of the oddest hotels around the globe that you can book for a unique adventure.
Icehotel - Jukkasjäarvi, Sweden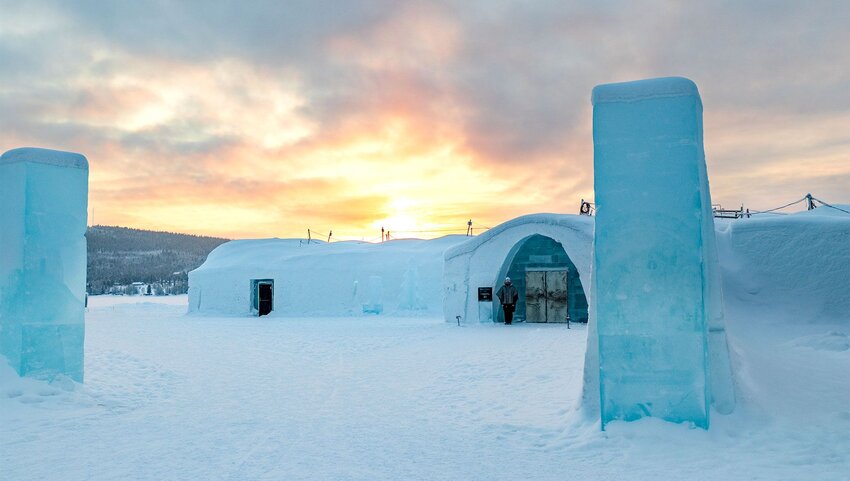 Sweden's Icehotel is an ever-changing institution; each year, the establishment melts during the warmer months only to be rebuilt come wintertime. Originating in 1989 in the humble town of Jukkasjäarvi, Icehotel has featured the work of 546 artists since its inception, who utilize the equivalent of 700 million snowballs worth of ice and snow in the annual construction. The result is undeniably cool — in both senses of the word — as the hotel features 300 individual beds (both warm and cold) plus an ice church, ice bar, and a chandelier in the main hall that features 1,000 hand-cut ice crystals. Fear not if you plan to come during the summer, as the hotel recently unveiled Icehotel 365, which is a more permanent building that offers year-round lodging. Whatever you do, be sure to bring a jacket, because despite the snow walls providing solid insulation, temperatures still sit at an average of 21°F.
Saintlo Ottawa Jail Hostel - Ontario, Canada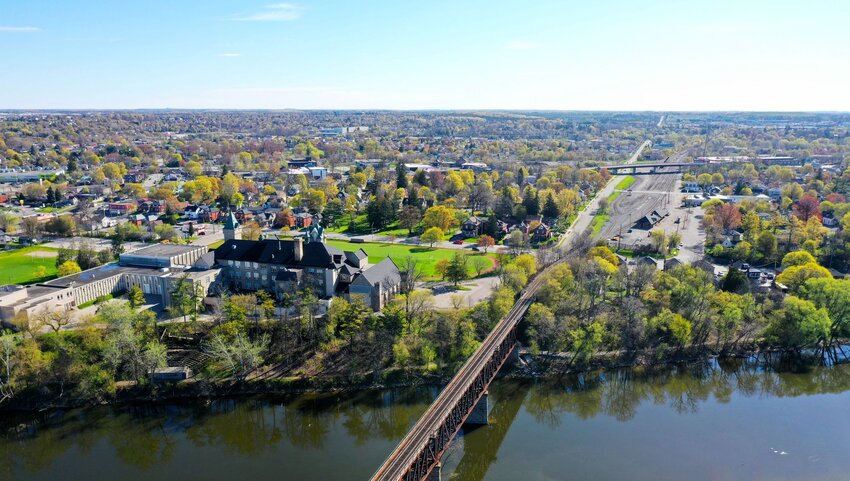 Set to reopen in the spring of 2023 and taking bookings now, this repurposed prison transports guests back in time to 1862, when the building first opened as Carleton County Gaol. Composed of decades-old stone and iron, this hostel is mere steps away from Ottawa's Parliament and Rideau Canal, though you'll likely want to spend most of your time in this purportedly haunted and fascinating building. While the structure has been updated to include heating and Wifi — luxuries that the prisoners certainly never had — you can still book a room in one of their old jail cells and sleep behind an iron enclosure. During your visit, be sure to take a historical tour of the grounds and stop by the communal dining areas.
The Muraka at the Conrad - Rangali Island, Maldives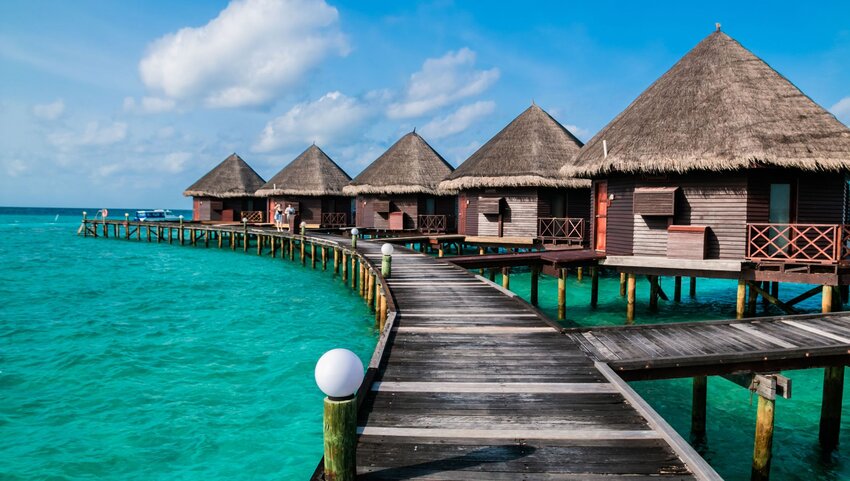 The Conrad is your typical luxury hotel, though their location in the Maldives features a private suite that takes you where few hotels dare venture: underwater. Known as the Muraka — which means "coral" in the local language — this two-level luxury residence is highlighted by a master bedroom that descends 16 feet below the surface of the Indian Ocean. The room itself features a 180-degree acrylic dome that allows stunning views of passing fish, manta rays, and whale sharks. Though the views are the undeniable selling point of this beachside paradise, the perks don't end there. If you're willing to shell out the money, you'll also receive a private speed boat, personal chef, and access to an infinity pool overlooking the ocean.
Bertram's Hotel - Devon, United Kingdom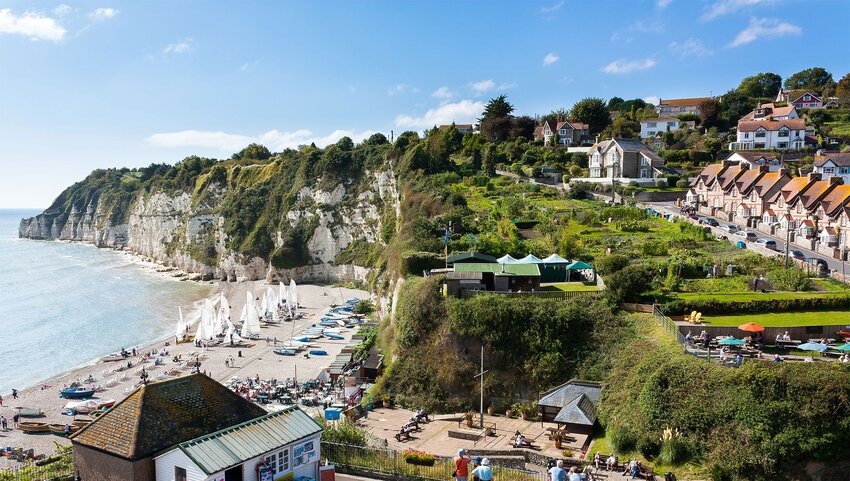 Based on an Agatha Christie novel, this converted double-decker bus is located on the grounds of the Fosfelle Country House in Devon, United Kingdom. Having once roamed the streets of London, the now-stationary bright red bus features 1950s-style decor from its heyday, as well as several clues and titles related to Christie's most thrilling mystery novels. Fosfelle also offers travelers a chance to stay in a more modern converted bus hotel known as the Joseph Multi-Colour Dream Coach. No matter which bus you choose to stay in, expect to be paid a visit by the donkeys Costello and Flatley as well as the alpacas named Horizon, Indiana, and Oklahoma that call the ranch home.
Potato Hotel - Ada County, Idaho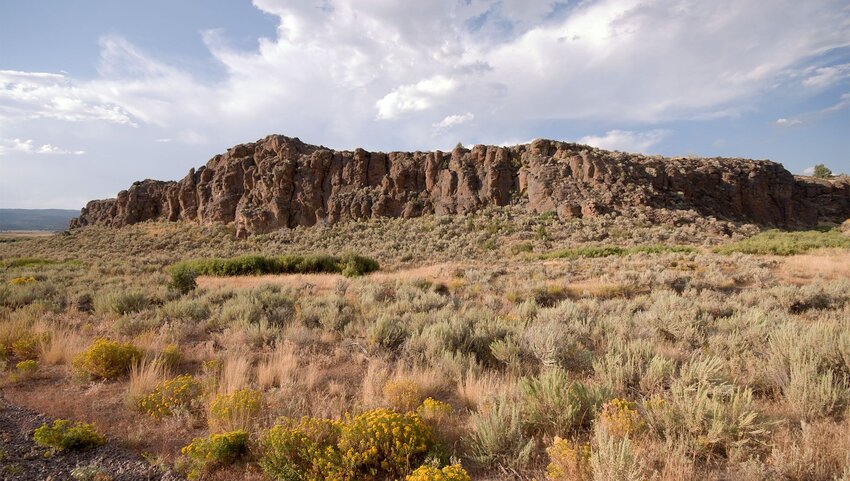 The Big Idaho Potato Hotel is a 28-foot-long, 12-foot-wide, and 11.5-foot-high replica of a hollowed-out potato. Situated 20 miles outside of downtown Boise in view of the Owyhee Mountains, the potato-shaped structure was originally built in 2012 to celebrate the 75th anniversary of the Idaho Potato Commission. It was repurposed as a hotel after a seven-year tour across the country and now — thankfully —  features air conditioning, fresh water, and a nearby converted silo that serves as the bathroom. However it lacks TV and Wifi, making it the perfect opportunity to go truly off the grid and immerse yourself in the beautiful 400 acres of farmland on which the potato sits.
The Cube House - Rotterdam, Netherlands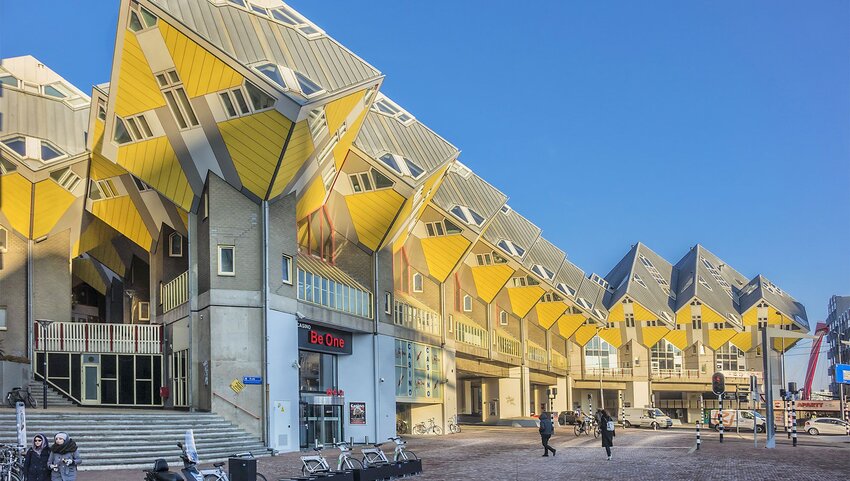 Your head may start spinning just looking at the Cube House (or Kubuswoningen), a housing complex completed by Dutch architect Piet Blom in 1984. These cubic rooms have all been tilted on their side at 54.7 degrees, and were designed to resemble an abstract forest — per their creator — with each triangular roof reflecting a treetop. The series of buildings is located in downtown Rotterdam near the old harbor, providing an unparalleled perspective of the surrounding city made all the more interesting by the hotel's bizarre geometry. While the majority of apartments are residential, one unit was made open to tourists by popular demand, so be sure to book your stay before someone else does.
Hotel Casanus - Stekene, Belgium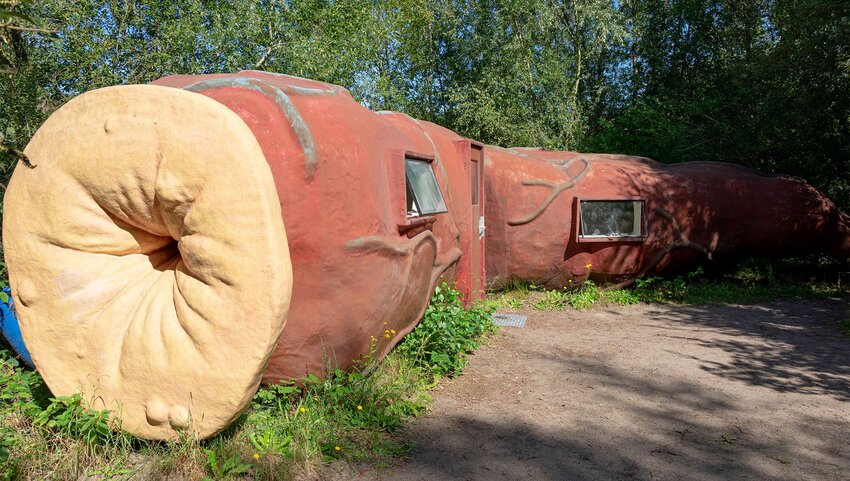 From the beauty of unusual geometry to the more hyper realistic design of Hotel Casanus, this Belgian hotel is designed to look like a giant intestine. Dutch artist Joep Van Lieshout created the functional work of art as part of the larger Verbeke Foundation Sculpture Park, which welcomes over 20,000 annual visitors. The exterior of the structure is painted bright red featuring bulging veins that highlight its grotesque albeit morbidly fascinating appearance, which exists in quite the contrast to the hotel's beautiful natural surroundings. You may be wondering how you access these livable intestines, but thankfully it's not the way you may have feared. You can simply enter the intestines through a normal set of doors in order to access the winding interior, which features a double bed and, appropriately, working plumbing.