In today's fast-paced world, we often forget to give our skin the time and care that it needs. While chemical products can provide quick benefits, a mineral rich clay that that's been popular in India for decades offers all-natural benefits all its own.
The Origin of Fuller's Earth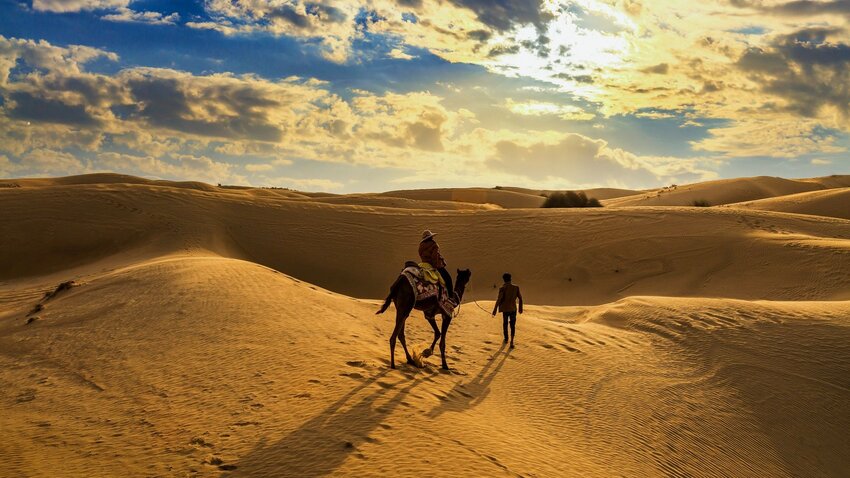 My mother grew up in a remote town situated east of India's Thar desert, where all she had to care for her skin and hair was grain, clay, milk, and water. I, on the other hand, grew up in one of the busiest metropolitans in the world, Mumbai, and my skincare products tended to come in plastic bottles and tubes. My cleansers, exfoliants, creams were all derived from chemicals which would make them more convenient and aesthetically pleasing for me to use. But that convenience came at a cost. Over the years, my skin had become tired of keeping up with all of those chemicals, and I complained to my mother that nothing seemed to work, despite all the money I was spending. That's when she introduced me to Fuller's Earth.
The Thar region where my mother grew up is home to over 70% of the world's supply of Montmorillonite,  a mineral resource commonly known as Fuller's Earth in English. This ochre-coloured clay, also known as Bentonite, is what my mother could call her face mask. The first official record of Fuller's Earth deposits in South Asia dates to 1877 in western Thar, when William Thomas Blantford, famed English naturalist and geologist, travelled across the subcontinent. A document from 1946 recounts Blantford's record of the substance, and lists prevalent uses of Montmorillonite shales as soap bars and soluble hair cleansers by women in the countryside at the time. This publication also notes its usages as an alternative to talcum powder, and even as a "cure for skin eruptions." You know, pimples.
How It Works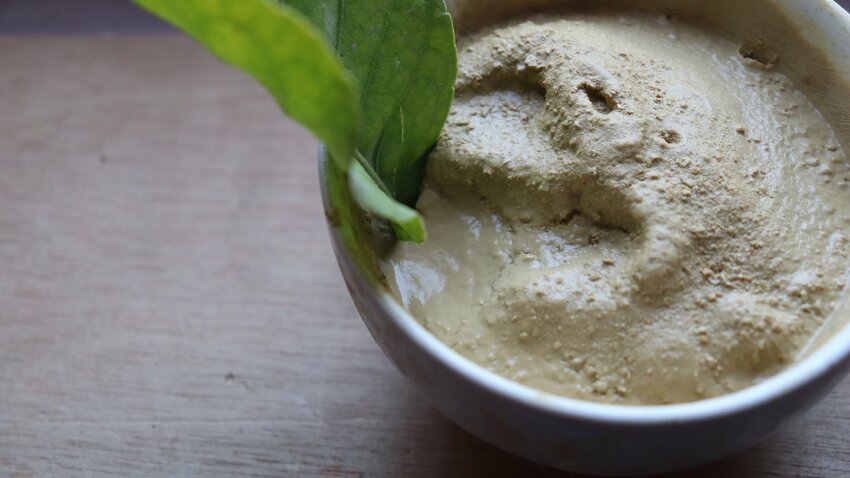 The cooling effects of Fuller's Earth help calm the skin and unclog its pores of irritants. The substance is especially beneficial for controlling oily skin. Applying it on my own greasy face has helped reduce its the excessive production of oil, and emptied my skin of residual irregularities. The easiest way to realize its potency is to mix the powdered version of the substance with water. On a lazy day, I spread it on my face and let it sit until it has stiffened (approximately 20 minutes). To this day, my mother smiles whenever she sees me swirling my fingers around in a small steel bowl.
But water and powder isn't the only way to make use of Fuller's Earth; there are a whole host of exciting face packs to whip up with this transformative clay. Since I live in an intensely humid city, I rely on cooling my skin by combining the powder with enough milk to render the paste silky and supple. This mixture also reduces the redness of my prominent acne marks. This mix, specifically, is also really good for people with dry skin as the milk softens the powder. Other days, I mix in a tablespoon of Fuller's Earth with a few drops of lemon juice and two teaspoons of plain yogurt when my skin feels especially inflamed.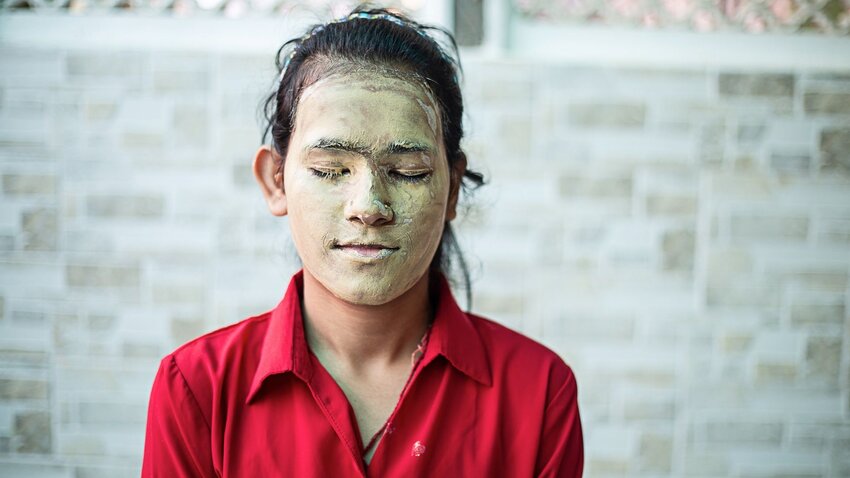 Two years ago, an unsuccessful attempt to look slick with a nose-ring left me to tend to a scar. While no pharmaceutical solutions worked due to my sensitive skin, Fuller's Earth has done wonders  in smoothening out the affected area. No matter what I put it to use for, any leftover paste always goes straight on my elbows and knees. Nothing gets wasted, which I can't say for my expensive set of face-washes.
Where To Get It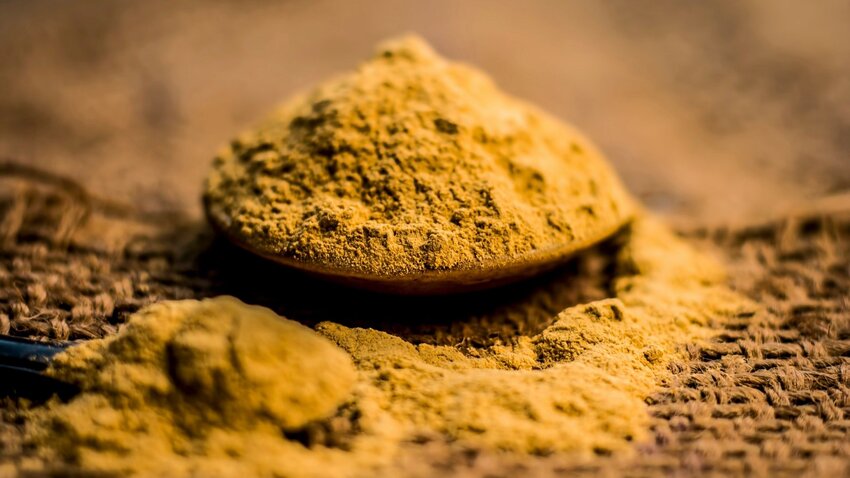 America does produce much of its own Fuller's Earth, but utilizes it for the most part in a chlorinated form for industrial purposes. However, it's easy to find the Indian, powdered version of the clay available for purchase in America. NatureVibe Botanicals sells it on Amazon for around $10, but if you want to try it first without committing to a full jar, Neminath Herbal Store also sells 100 grams of the clay for about $8.
Fuller's Earth has healed my skin from the harsh impacts of trying out product after product. I won't make any exaggerated anti-aging claims, but what I can say is that, in my experience, it will help your skin feel more nourished, and you more confident.