Greece: not just for honeymooners and the over-the-top romantics. Although this Mediterranean country sees plenty of newlyweds and traveling couples, Greece delivers more than romantic sunsets; it bends and flexes to the needs of every travelers.
No matter your quest, you'll find it in Greece. Whether it's the deep-rooted history and culture that attracts you or the promise of untamed natural beauty, Greece provides. Or maybe it's that all-inclusive 5-star resort or the world-famous coastline that's calling your name.
Whatever your desire, budget, travel needs, or interests, Greece offers an answer.
For Arts & History Buffs: Thessaloniki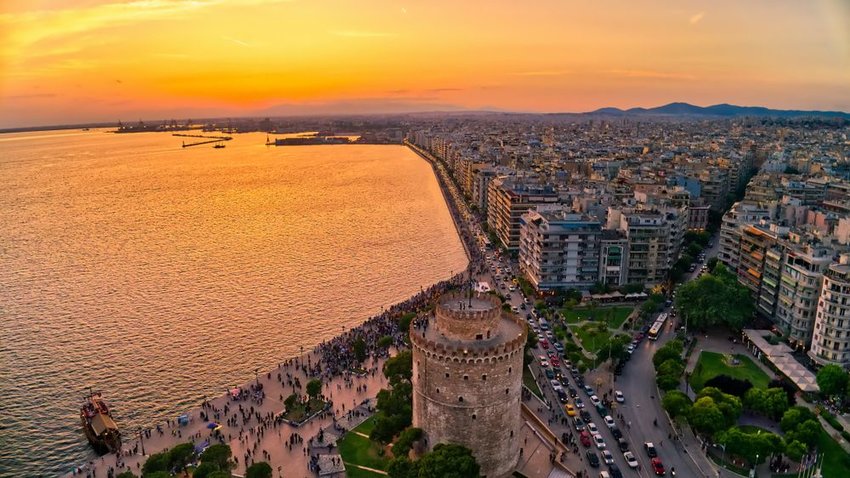 There's no shortage of historical sites and architectural marvels in Greece, a region occupied since 7000 BC! Capital Athens undoubtedly impresses, but famed sites like the Acropolis are often overwhelmed by swarms of tourists.
Instead, head to Thessaloniki, Greece's second largest city flush with Roman and Byzantine-era history. Start by climbing the symbol of the city, the White Tower, a fortification built in the 16th century. Step even further back in time with a stroll under Galerius Arch and a wander round the Rotunda, both constructed in the 4th century AD. Next, move on to the Roman Market, the city's Castle and a number ancient churches.
There's clearly a lot to see in Thessaloniki. Luckily, taking it all in is possible in just a few days thanks to these sites (plus many more) situated all within walking distance of one another. When you need a breather from all the history, stroll along the waterfront or stop into a cafe in the colorful Ladadika District.
For Beach Lovers: Kefalonia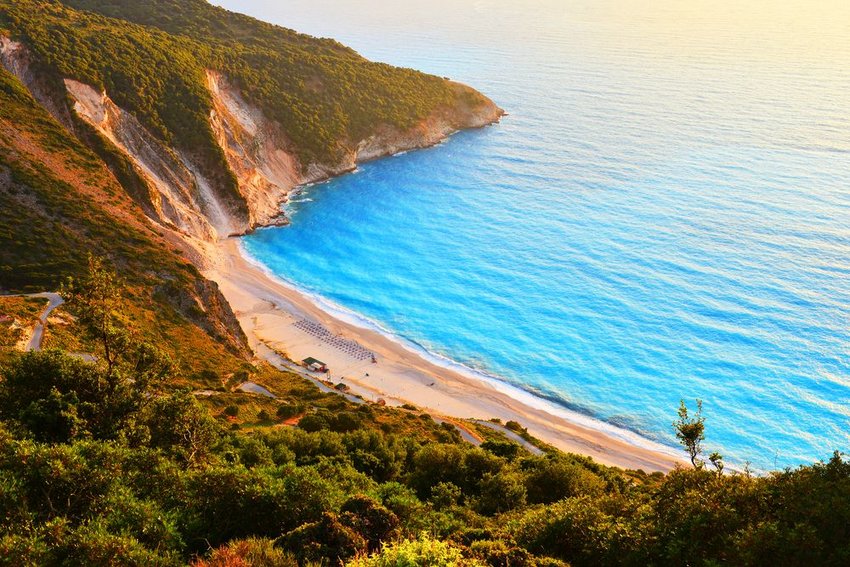 The Greek Islands are synonymous with turquoise water views and white sand. It might be hard to pick where to lay your towel, but Kefalonia, the largest of the Ionian Islands group, certainly makes a strong case. With 36 named beaches, Kefalonia's stunning shoreline satisfies even the pickiest beach bums. One glimpse of the carved cliffs pressed against the bright blue sea and you'll understand why this island reportedly has some of the Mediterranean's best beaches.
Myrtos Beach, declared one of the most beautiful beaches in Greece, tops the list. Smooth, snow-white pebbles stretch for a mile and a half, creating the only barrier between the towering limestone and the turquoise water. This no-frills shoreline best suits those wanting to soak up the simplistic beauty of Kefalonia.
If you're dying for a dip, head to Petani Beach on the Paliki Peninsula, boasting the clearest water and a sandy shore. Of course, there are dozens of others to visit. From the secluded cove of Platia Ammos to the soft red sand of Megas Lakos, you may need weeks to see all Kefalonia's offerings.
For Adventurers: Samothraki (Samothrace)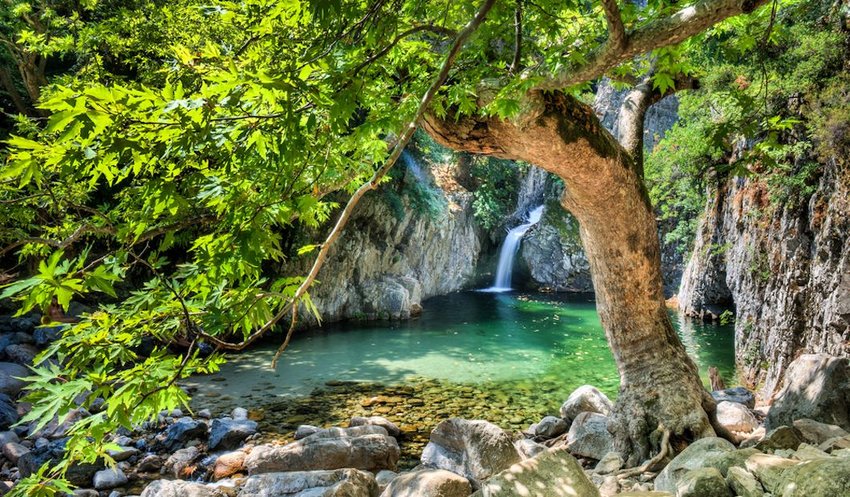 This tiny, 11-mile-long island packs an adventurous punch for those less interested in seaside lounging. Samothraki's wild terrain takes effort to discover, but for adventurers, it's a natural playground.
The northern Aegean island conceals dozens of waterfalls, canyons, and rivers in its dense evergreen core. Some of the most popular activities include visiting the undeveloped vathras (rock pools) and waterfalls, found along the island's many rivers.
For an extra jolt of excitement, recruit a local guide and embark on a day trip to Kremastos Waterfall. Experienced canyoners can hike along steep cliffs and enjoy epics views over the Mediterranean before rappelling down a 1,000-meter high waterfall in the sea!
After a couple of full-on days of adventuring, head to the warm sulfur springs of Therma to soak your aching bones. After Therma, strap on your hiking shoes once again to discover Paradeisos Waterfalls, an idyllic sanctuary hidden amongst a lush rock garden.
For Luxury Seekers: Halkidiki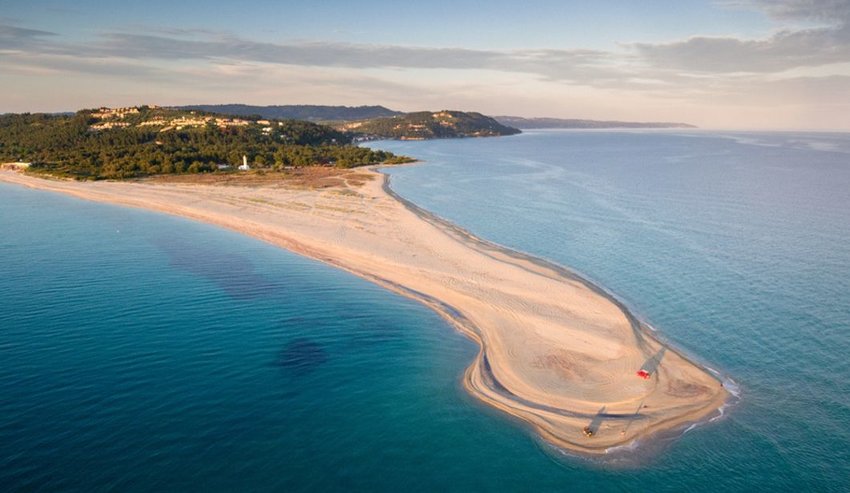 The Halkidiki Peninsula extends three long fingers into the Aegean Sea, creating a pseudo-island feel without ever detaching from the mainland. The Kassandra peninsula offers the most glamorous options for travelers with its waterfront eateries and beach clubs. Luxury hotels adorn Kassandra's seaside, one of which is Aegean Melathron Thalasso Spa Hotel. This 5-star hotel boasts nine swimming pools, three pool bars, a rich breakfast and dinner buffet, and a prime location on a private beach.
The main drag of Kallithea focuses on shopping and entertainment. The beach bars spattering the seaside strip throw parties all day, every day, and if it's nightlife you're after, head slightly inland for the best clubs in Halkidiki. Kallithea also houses the largest shopping center in the region, chock-full of gold, fur, and high-end clothing stores.
For Culture Enthusiasts: Chios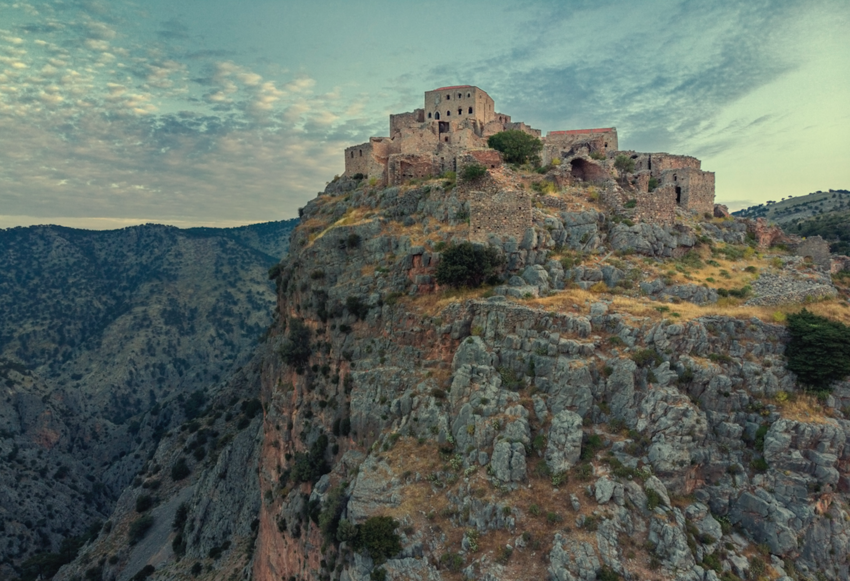 Just a stone's throw off western Turkey, Chios sits quietly in the Aegean Sea, attracting Turkish weekenders with its quaint towns and age-old traditions. Byzantine churches and medieval castles dot the island, complemented by several museums that showcase the island's rich history. The cliffside hamlet of Anavatos offers a somber look into Chios' dark past, while Pyrgi's buildings adorned with geometric patterns are a feast for the eyes.
Lastly, a large part of Chios' culture (and a keystone in the island's economy) is its abundance of mastic trees. While these trees grow all over Greece, the ones in Chios are the only ones producing a natural resin used to flavor Mastiha liquor. Make sure to visit one of Chios' 24 mastic villages and sample the local product for yourself!
For Family Fun: Rhodes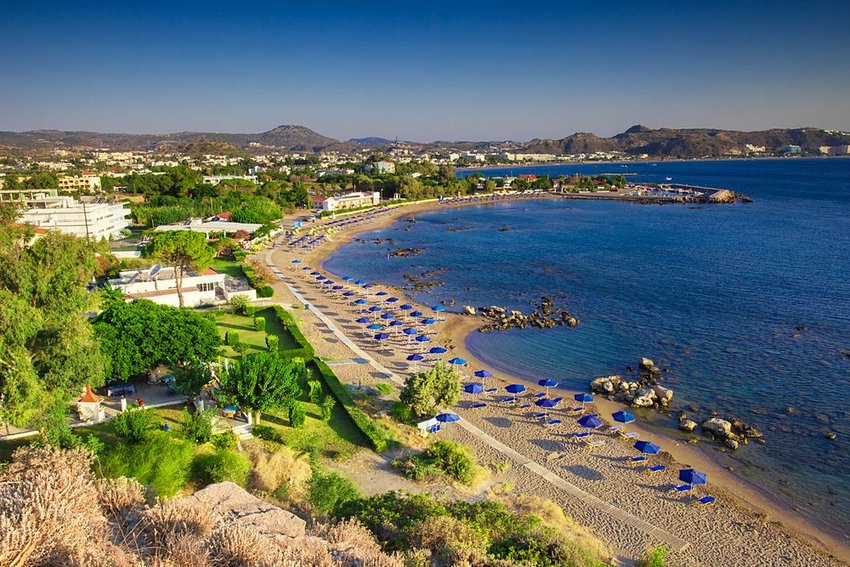 Off Turkey's southwest coast, Rhodes caters to a diverse number of travelers due to its size and abundance of activities. Families love Rhodes because it offers plenty to hold the attention of children while still providing a much-needed relaxing environment for parents. With a number of family-friendly resorts offering childcare and family rooms, holidaying in Rhodes is a breeze.
Kids can frolic all day in the shallow water of Rhodes' most organized beach, Faliraki, and visit the Faliraki Water Park (the biggest in Europe) to enjoy a number of water slides, a wave pool, and a float down the lazy river. Adults, there's plenty of water sports for you, too. Off-beach, you'll find ample opportunities for family entertainment at the enchanted Valley of Butterflies, Rhodes Aquarium, and interactive Zoo.