Train travel isn't just for commuters — it's often an opportunity for travelers to experience unique parts of countries they wouldn't otherwise visit. Part of the charm when traveling by train is passing through some of the world's most picturesque railway stations. From opulent, historic structures to ultra-modern platforms, here's a look at some of the most beautiful train stations around the world.
Antwerpen-Centraal Station
Antwerp, Belgium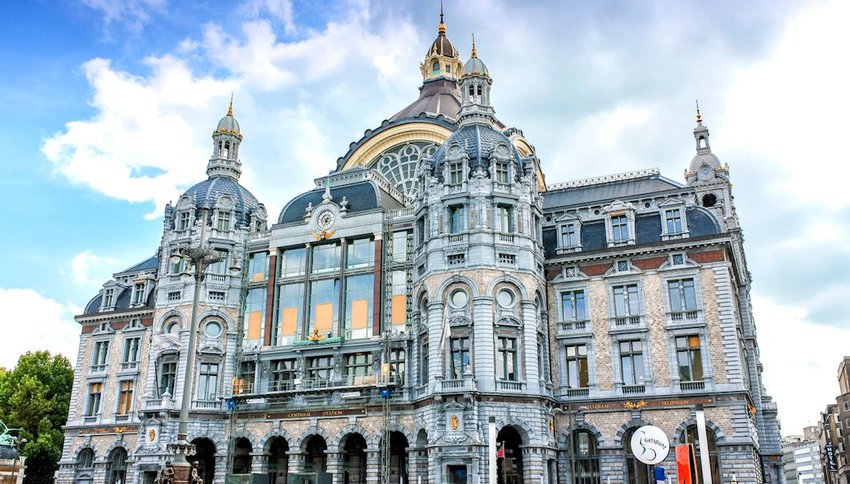 Antwerp's Centraal Station was built by King Leopold II between 1895 and 1905. No expense was spared in creating this opulent masterpiece showcasing over 20 types of stone and marble. It was designed by one of the great architects of the world, Louis Delacenserie. The massive structure survived multiple bombings during World War II, but there is still a noticeable bend in the roof, even after multiple restorations. With its huge dome and multiple towers, it has earned the nickname, "railway cathedral".
Grand Central Terminal
New York City, USA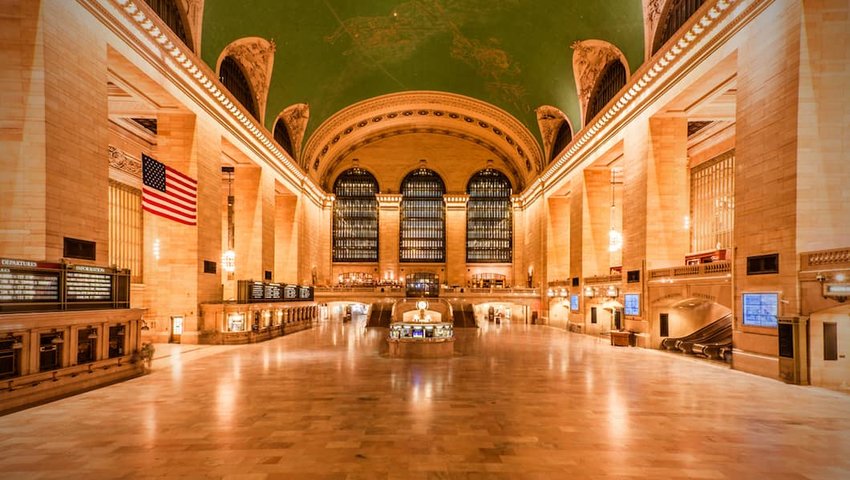 New York's Grand Central Terminal is not only beautiful, but it's also the world's largest train station by number of platforms, with 44 platforms spread out over 49 acres. It's also home to the world's largest Tiffany clock. This historic station has been featured in countless movies and television shows. Grand Central Terminal first opened in 1913, and travelers can still purchase their tickets through the station's original gold-barred windows. Even if you aren't catching a train, the station is a destination in itself with its Whispering Gallery, hidden bar, famous Oyster Bar and more.
St. Pancras International
London, England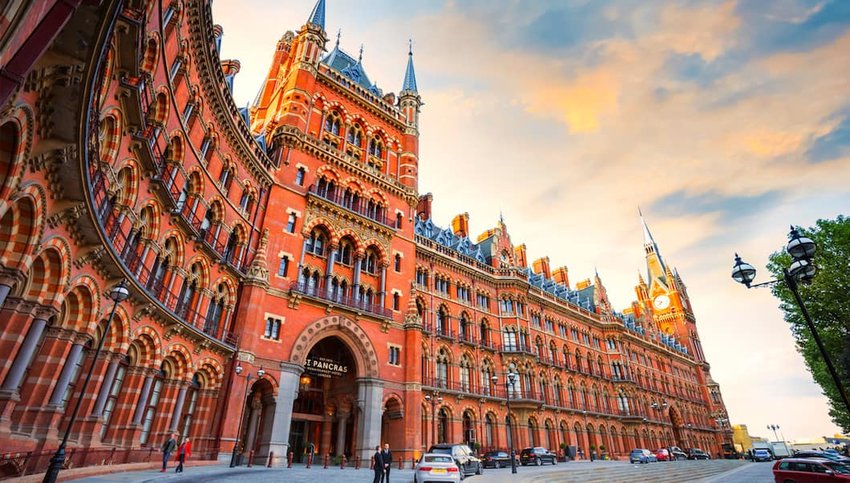 London's St. Pancras International Station took two decades to complete, finally opening in 1868. Its signature red-brick Gothic façade is a beautiful reminder of England's Victorian architecture. The station survived WWII, even becoming a key meeting point for Allied soldiers. Be sure to have a glass of Champagne on your visit at Searcys Champagne Bar, Europe's longest Champagne bar.
Chhatrapati Shivaji Terminus
Mumbai, India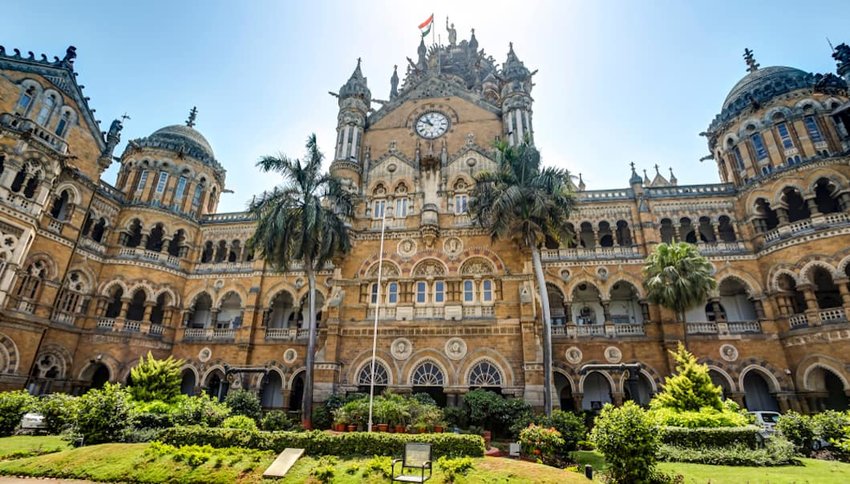 It's hard not to include Mumbai's Chhatrapati Shivaji Terminus on the list of most beautiful train stations, as it has its own UNESCO World Heritage status. Designed to honor Queen Victoria, it was originally known as Victoria Terminus. Chhatrapati Shivaji Terminus fuses both Eastern and Western styles with a design inspired by St. Pancras and opulent Indian palaces.
São Bento Station
Porto, Portugal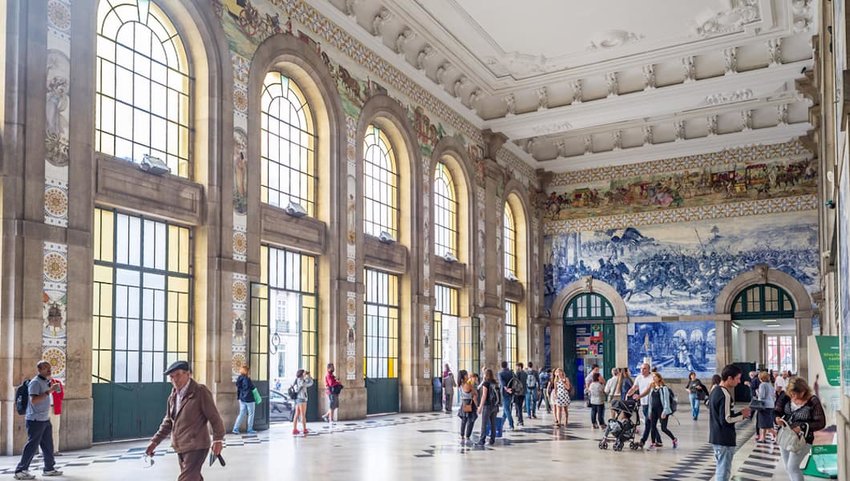 São Bento Station, or the Estacão de São Bento, is located at the former convent of S. Bento de-Avé-Maria in Porto, Portugal. The station is recognizable for its iconic blue and white mural which took 14 years to complete. The mural is made with 20,000 tin-glazed ceramic tiles and depicts important scenes from Portugal's history. The outside of the station draws inspiration from Parisian architecture. You'll definitely want to take your time here, and marvel at the painstaking work that went into creating this exquisite structure.
Kanazawa Station
Kanazawa, Japan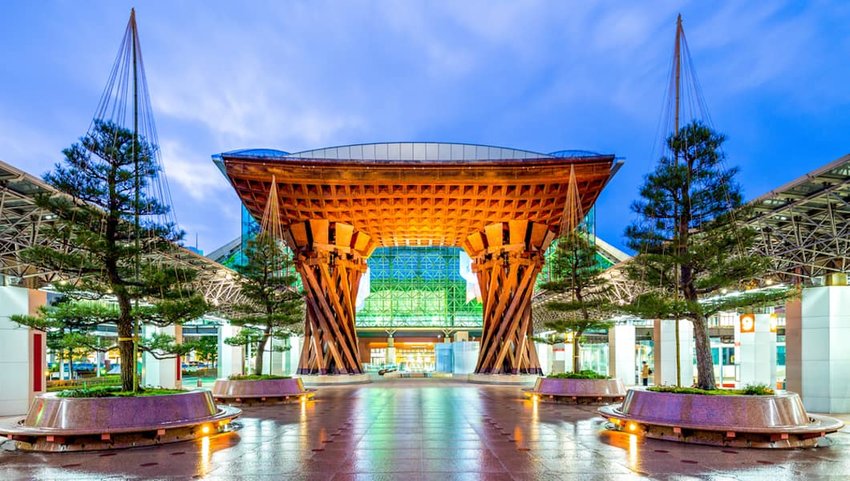 Kanazawa Station is a futuristic train station in Japan's Ishikawa Province. The station is modern and sleek, and entirely elevated. Opened in 2005, the real showstopper here is the hand-drum-shaped wooden Tsuzumi Gate. The train station's futuristic design wasn't necessarily well-received by residents of this notably traditional town when it first opened, but it's attracted a number of admirers since.
Kuala Lumpur Railway Station
Kuala Lumpur, Malaysia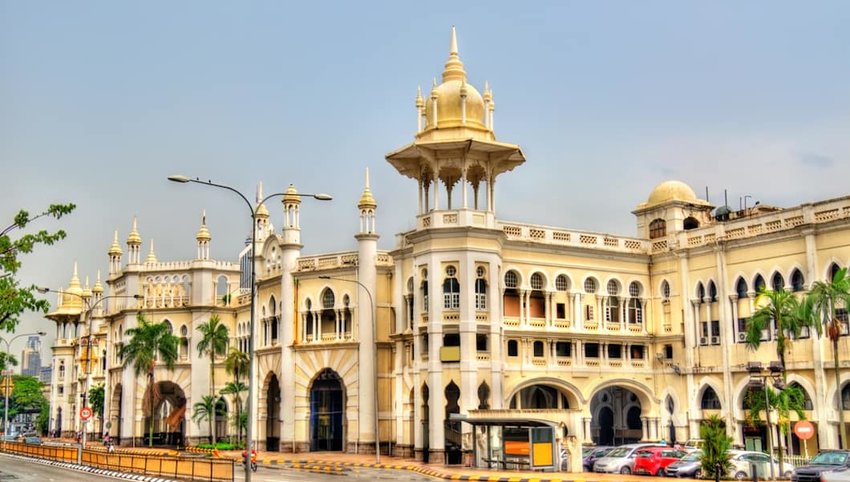 The Kuala Lumpur Railway Station in Malaysia has an almost fairytale appearance with its Moorish-style building. It fuses both Eastern and Western elements, as beneath the notable Islamic exterior is a more Victorian-era English design with glass and iron features. It was the main rail hub for the city until the more modern Sentral Station took over in 2001. The Railway Administration Building, opposite the KL Railway Station, was another design from British colonial architect, Arthur Benison Hubback.

Liège-Guillemins Station
Liège, Belgium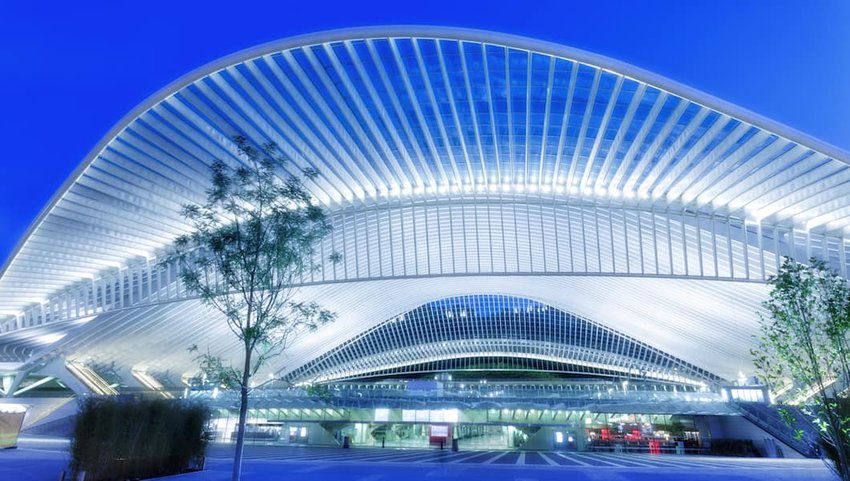 The city of Liège is the third largest city in Belgium and is home to one of the most modern train stations in the world. The original station needed to be replaced to meet increasing demands of high-speed train travel, so Eurogare asked for architects to submit their design proposals. Santiago Calatrava won the project, drawing on his prior experience designing other notable train stations. Unlike many other stations, there is no traditional façade as it seamlessly blends interior and exterior together, with the roof serving as the façade.