Thanks to the freedom of the holiday season, the month of December is the perfect time of year for activities ranging from cozying up by the fire at a ski chalet to relaxing on the beach under the hot Caribbean sun. As many travelers enjoy extended time off work, it's worth using those vacation days to venture somewhere a little farther from home, like a European Christmas village or the snowy mountains of Japan.
Though it's one of the longer months, December's 31 days fly by, so be sure to plan a trip before they're gone. We've rounded up some seasonal suggestions of must-visit locales to consider for your last vacation of the year, including holiday-themed villages, winter sports meccas, and warmer, tropical locales.
Rovaniemi, Finland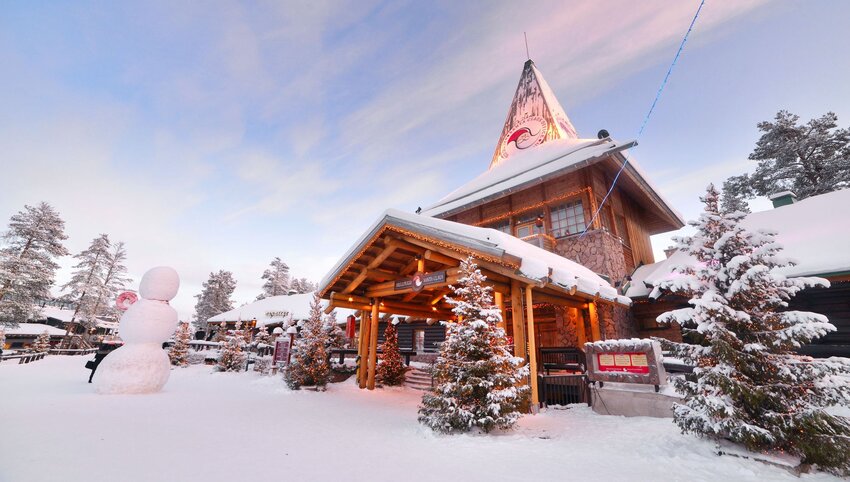 You'd be forgiven for not knowing about Rovaniemi. The small town in Lapland, the northernmost region of Finland, flew under the radar until its connection with a certain jolly figure put it on the map. That's right, Rovaniemi is, according to the town's slogan, "The Official Hometown of Santa Claus." Local Finns first embraced the connection with the man in the red coat in 1985, and the city later received its official status as St. Nick's hometown in 2010. Rovaniemi now welcomes over a staggering 500,000 annual visitors seeking holiday cheer.
Given that Santa's village is open year round, you needn't rush to visit in December. Winter marks a particularly celebratory time, however, given that Rovaniemi hosts timely Christmas ceremonies not to mention meet and greets with Santa's reindeer. Beyond the festive fun, Rovaniemi has plenty else to offer, including a line located at a latitude of 66°33'45" running through town that marks the boundary of the Arctic Circle. The final month of each year is also the perfect time of year to view the famed Northern Lights, which are enhanced by the city's lack of light pollution.
Banff, Alberta, Canada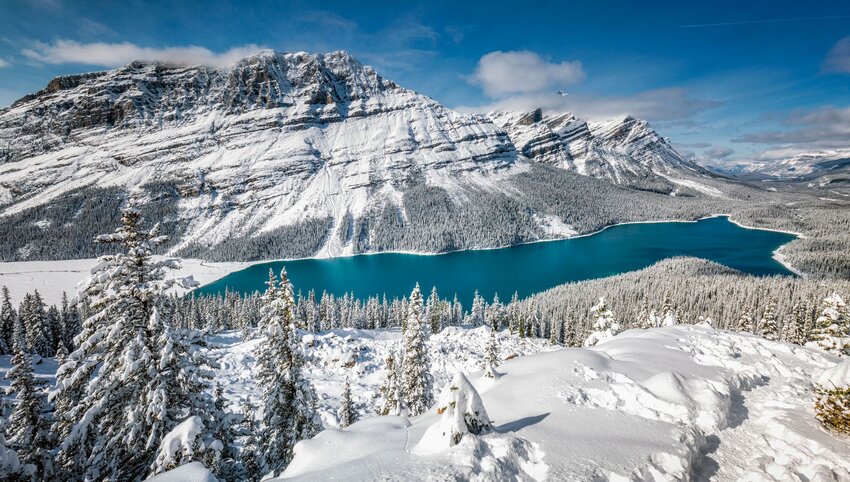 No matter the time of year, Banff is one of Canada's most stunning national parks. But its serene beauty is highlighted by the snow on the ground and crisp air so commonly associated with December. At the center of Banff is the famed Lake Louise, which boasts crystalline waters during the warmer months but transitions into a haven for winter activities as temperatures drop, from snowshoeing to cross-country skiing and everything in between.
Don't limit yourself to just Lake Louise, as tempting as that may be, because other December activities include taking the scenic Banff Gondola to the top of Sulphur Mountain for views of the surrounding snow-covered peaks, not to mention horse-drawn sleigh rides that are a calming and seasonably appropriate way to explore this jewel of the Canadian Rockies.
Ocala, Florida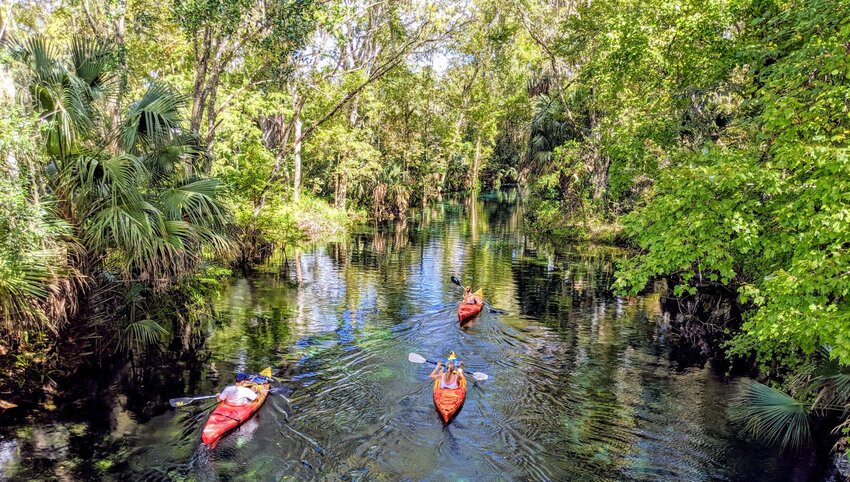 Speaking of horses, there's no place more proud of their equine heritage than Ocala, Florida, which claims to be the Horse Capital of the World. While Florida's warmer weather is a stark contrast to the brisk temperatures of the previous two locations on this list, that doesn't make the town any less festive. Ocala is home to a 60-foot Christmas tree that rivals the more famous one in New York's Rockefeller Center, and a Dickensian Christmas display at the Appleton Museum of Art, all of which can be enjoyed without busting out your down jacket. Visitors to Ocala can also venture into the Ocala National Forest and hew their very own Sand Pine to bring home as a Christmas tree. If you find yourself in Ocala, you'd be remiss if you didn't supplement your holiday activities by visiting the region's many horse farms and taking in a race or two, as Ocala has produced countless champions in the sport of horse racing.
Rio de Janeiro, Brazil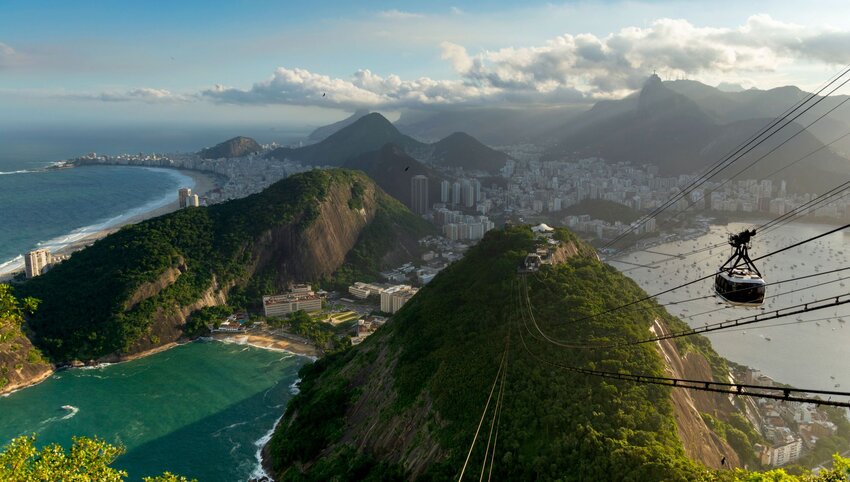 Before we travel back into the cold let's travel down even farther into the Southern Hemisphere, specifically to Rio de Janeiro, Brazil. December 31 marks the second biggest celebration (after Carnival) in Brazilian culture known as Reveillon, during which three million locals and tourists flock to the famed Copacabana Beach to ring in the New Year. You needn't wait until the end of the month to enjoy Rio, though, as December marks the start of the hot season in Brazil which sees average temperatures of 80-85°F. So if you're looking for a place to dip your toe into both beachside waters and some seasonal celebratory activities, Rio is a must-visit location on any December bucket list.
Hokkaido, Japan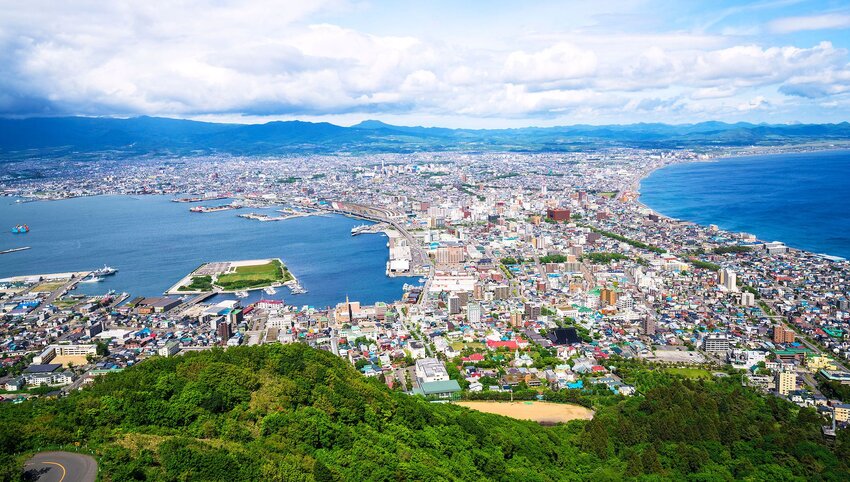 Japan may be better known for its bustling cities, but its Hokkaido prefecture is a refreshing retreat into nature away from the bright lights of Tokyo or Kyoto, especially in December. Among the highlights found throughout Hokkaido include Tomamu's ice village, featuring skillfully crafted huts, hot tubs, hotels, and bars, many of which are contained within domes made from 100% ice. If the serene geographic beauty isn't relaxing enough, visitors can also make a stop at Hokkaido's Noboribetsu Onsen, a famous hot spring with both indoor and outdoor baths. Furthermore, if you're a foodie, then Hokkaido is a necessary stop on your culinary adventures to enjoy some of their "kani," or crab. From king crabs to snow crabs, Hokkaido is rife with delicious crab dishes to keep you contently full as you traverse the region's brisk air.
Leavenworth, Washington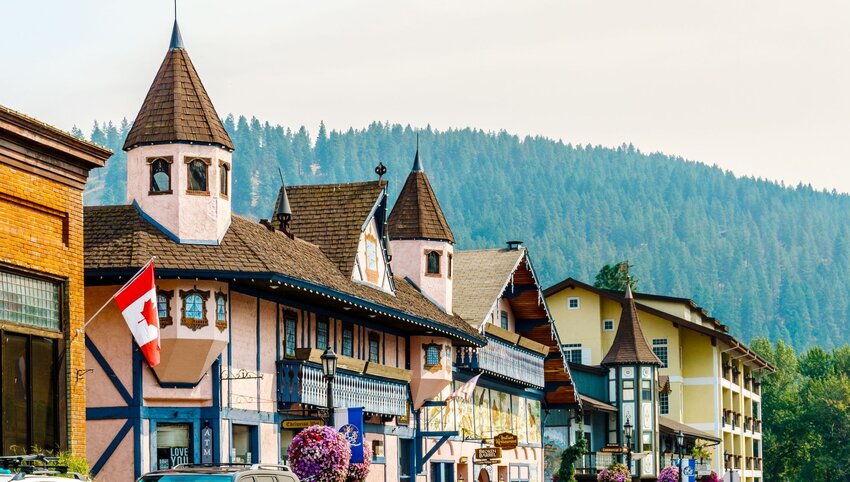 Winter villages are far from a European exclusivity. Just ask the residents of the Pacific Northwestern town of Leavenworth, Washington, whose annual Christmastown is a point of town pride. No element of the festivities is more beloved than Leavenworth's stunning light display, which is assembled and updated by a sizable lighting teams each year that ensures the town is beautifully lit up by Thanksgiving and throughout the holidays. Though not an official element of Leavenworth's December festivities, residents of the town also keep the tradition of Krampusnacht alive, which is inspired by the Austrian and German tradition of Krampus who exists as the antithesis of Santa Claus. While that may sound more appropriate for Halloween, it's a beloved tradition falling on the weekend closest to December 5 each year that sees locals don detailed Krampus masks as they wander the lit-up streets.
Vienna, Austria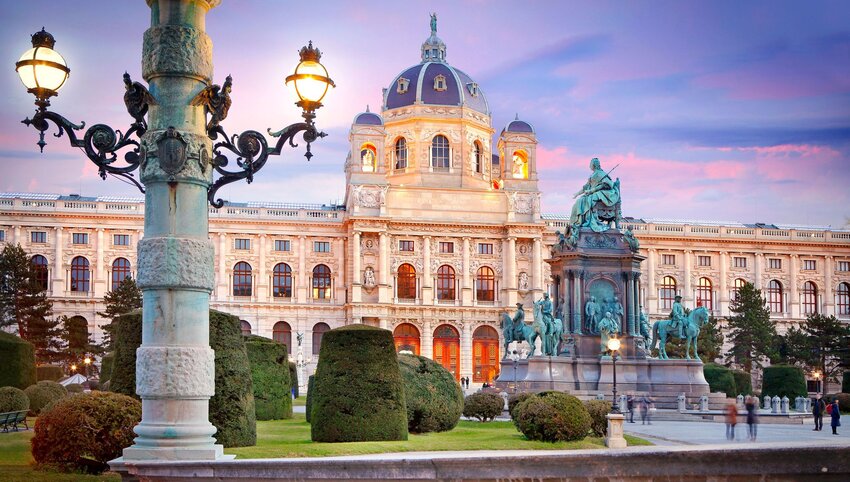 Nothing screams December in Vienna more than their famed Christmas markets, which in addition to their seasonal appeal, are made all the more stunning by the beautiful baroque architecture that serves as the backdrop for many of the city's open-air marketplaces. No Austrian market is more prominent than the Viennese Dream Christmas Market, situated in front of city hall. Others include markets in front of Belvedere Palace and in Maria Theresien Square, the latter of which is located by the city's natural history and art museums. So whether you're looking to do some last minute holiday shopping or bask in the glory of centuries old architecture, December in Vienna is much more than a Hallmark movie title — it's an experience everyone should explore at least once in their life.