If you're in Manhattan and you find yourself with an afternoon to spare, let me recommend that you take a walk along the High Line. Linking the Meatpacking District and Hudson Yards, some would describe this repurposed elevated railway as New York City in microcosm. Around a mile and a half in length, you could walk it in half an hour, but that's missing the point. Something as good as this should not be rushed. Here's why it's the best walk you'll take in New York City – in any season.
The High Line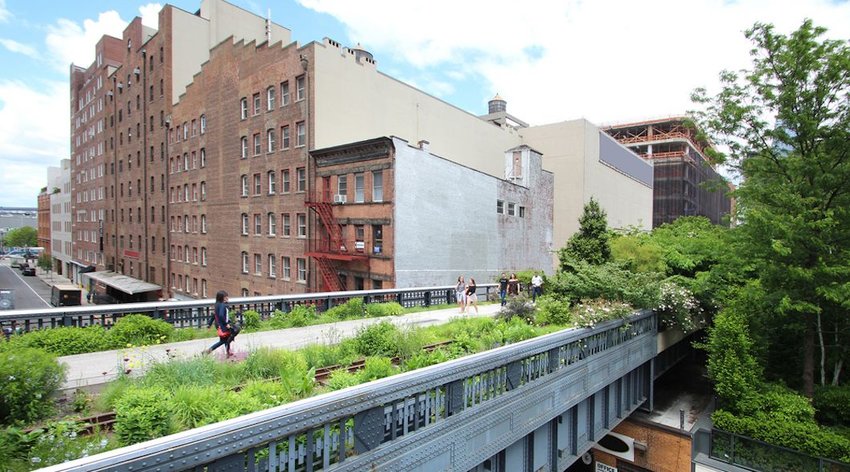 In the mid-19th century, 10th Avenue had been nicknamed "Death Avenue". Freight train traffic had increased dramatically, and so too had collisions with street traffic. The situation was so bad, in fact, that train companies hired men dubbed "West Side Cowboys" to ride on horseback waving a red flag to warn of approaching trains. Even this wasn't enough and eventually an elevated railway was built above the street in the 1930s. Trains could pass straight into the area's factories: if you look closely today you can see the patched brickwork that offers a clue to the past. But progress brings change and with the rise of the truck came the fall of the railway.
Thanks to the vision and determination of local residents, the derelict railway wasn't torn down. Saved from demolition, it was conserved and reimagined as a public park. Clever design integrates some of the original track beside the High Line's signature peel-up benches. Shrubs, trees, and grasses soften those hard edges and, together with the post-industrial architecture that surrounds it, form one of the most aesthetically pleasing parts of New York City.
Every now and then you catch a glimpse of the Empire State Building, or the Hudson River, but the High Line manages to command your attention despite what's beyond it. Today, over a decade after it opened, it is NYC's second most visited cultural attraction, attracting an estimated 4 million visitors a year. While some use it to move between neighborhoods, others see it as a destination in itself.
Hudson Yards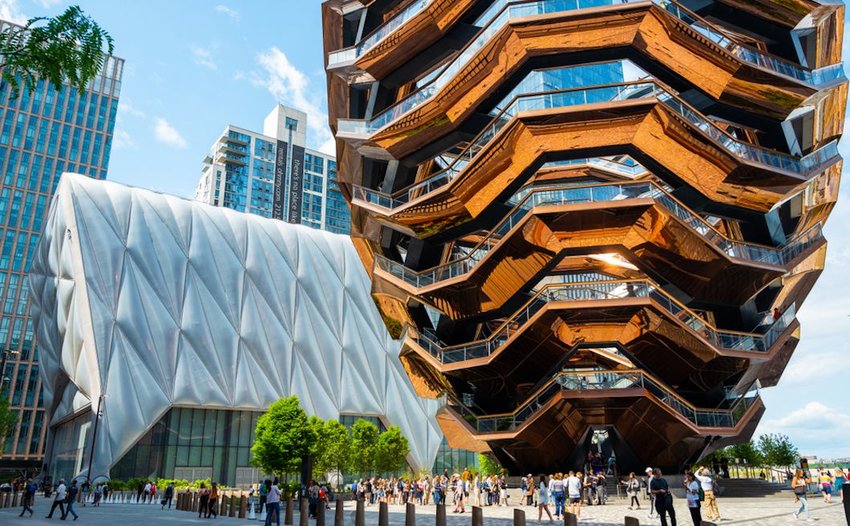 Opened in June 2019 at 30th Street and 10thAvenue, the Spur was the final section of the original elevated railway to be transformed and houses a plaza known as The Plinth, a location for carefully curated works of art. The inaugural High Line Plinth is Brick House by Simone Leigh, which will remain on display until September 2020.
It's here that the High Line meets Hudson Yards, a commercial development that's bidding to be the newest meeting place in the city. The western hemisphere's highest outdoor observation deck, Edge, opens here in March 2020. In the meantime, visitors can admire the views out over the Hudson River from Vessel, a $150 million structure that's comprised of 154 separate staircases.
Clad in copper-colored steel, this shiny new landmark contrasts with the glass and steel skyscrapers that surround it. If you love it, you'll refer to it, as its designer Thomas Heatherwick would prefer you to, as honeycomb. And if you don't, you'll chuckle at critical reviews dubbing it the "Staircase to Nowhere". What you won't do is ignore it – love it or hate it, you'll agree that this is a structure that polarizes opinion, but also commands attention.
Chelsea Market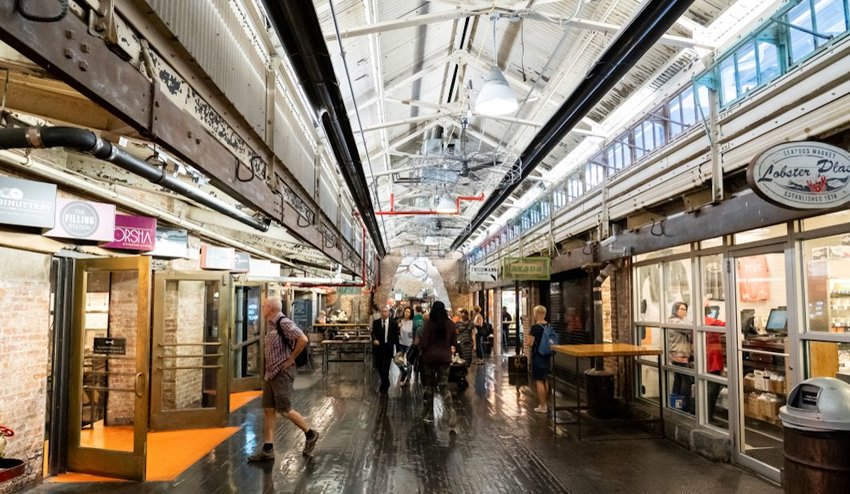 Continuing south along the High Line, and you'll pass the remnants of the many companies that occupied factories along the route; the most famous was probably that of the National Biscuit Company, Nabisco. It's been a long time since production ceased but the factory itself, located at 14th Street, is thriving as the premises that houses Chelsea Market. Inside it's part food hall, part mall. Plenty of artisan eateries and boutique stores satisfy those who prefer to eschew the household names of Times Square et al for something a little more unique.
If you look closely, throughout Chelsea Market there are plenty of nods to the building's past, though the businesses that operate here are anything but old-fashioned. In summer, duck down from the High Line and grab the makings of a picnic; in winter, it's the perfect place to warm up with a mug of hot chocolate and a brownie.
Ground Zero Museum Workshop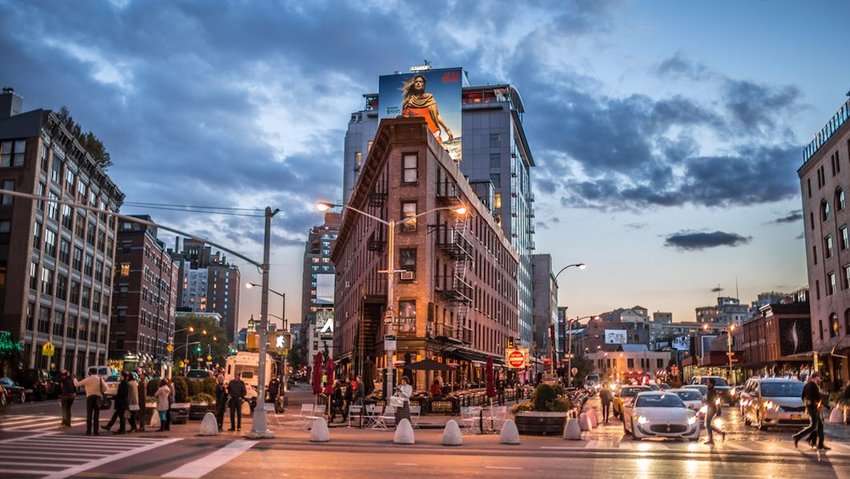 The southerly end of the High Line ends in the Meatpacking District, which is where you'll find the Ground Zero Museum Workshop. The events of September 11th 2001 shocked the world and a visit to pay your respects at the memorial which occupies the footprint of the Twin Towers is an essential part of a trip to the city. Calling in at the Ground Zero Museum Workshop is as important, for it's an intimate space where visitors come to listen to some of the stories of that tragic day via a poignant audio guide. Those who do can't fail to feel an emotional connection.
Three blocks south lies the Whitney Museum of American Art. This Gansevoort Street gem concentrates on the work of 20th-century and contemporary artists. Its permanent collection includes in excess of 25,000 works by more than 3,500 artists, including Andy Warhol, Georgia O'Keeffe, Cindy Sherman, and Jackson Pollack.
Time your walk just right and you'll arrive in the Meatpacking District for drinks before dinner. When it comes to either, there's plenty of choice, so you might just find you want to walk the High Line all over again, and who could blame you?