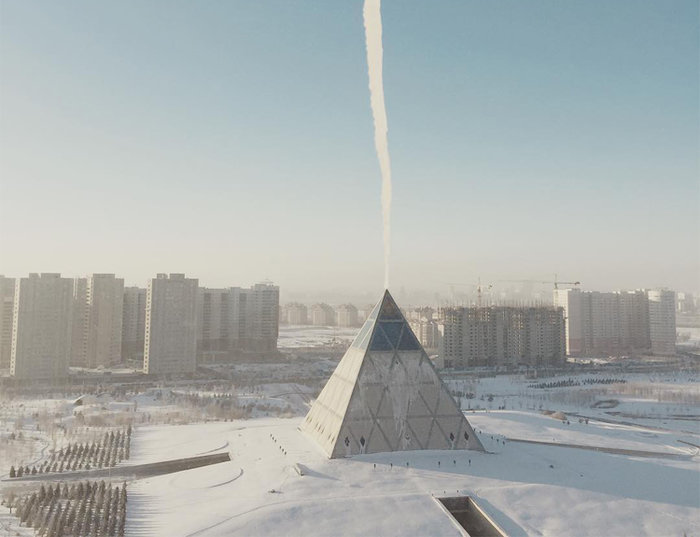 Palace of Peace and Reconciliation | @pascal_du_perche
Pyramid Theme
What first catches the eye in Nur-Sultan is its architecture, which melds sleek, modern design and old-world concepts. That's especially true of the Palace of Peace and Reconciliation, a 203-foot-tall pyramid that houses everything from educational facilities to a 1,500-seat opera house. Though it's beautiful during the day, try to see the Palace at night, when it's illuminated by multicolored lights.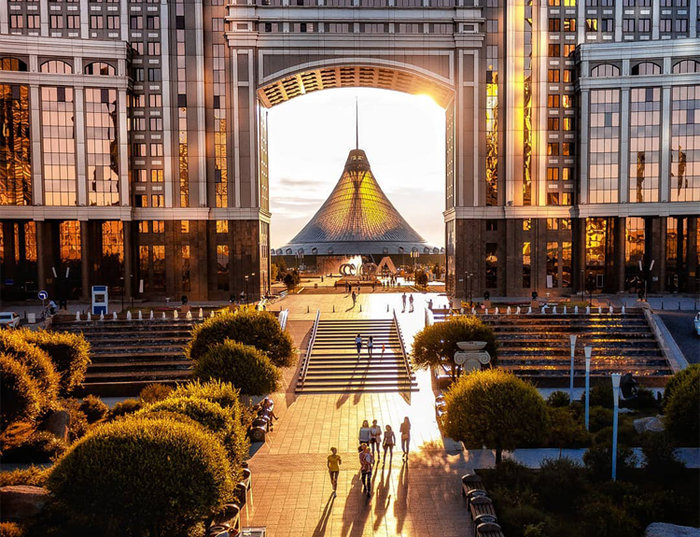 Khan Shatyr Entertainment Center | @batyr_batyr
The Great Indoors
How many neo-futurist buildings have you been to? Khan Shatyr Entertainment Center is the perfect one to start with, and not just because it looks like something out of a sci-fi movie. A great place to visit on a hot day, it was specifically designed to maintain a pleasant microclimate regardless of the temperature outside. There's shopping, restaurants, rides, movie theaters, and even an indoor beach with sand imported from the Maldives, should you feel like taking a mini-vacation in the middle of your vacation.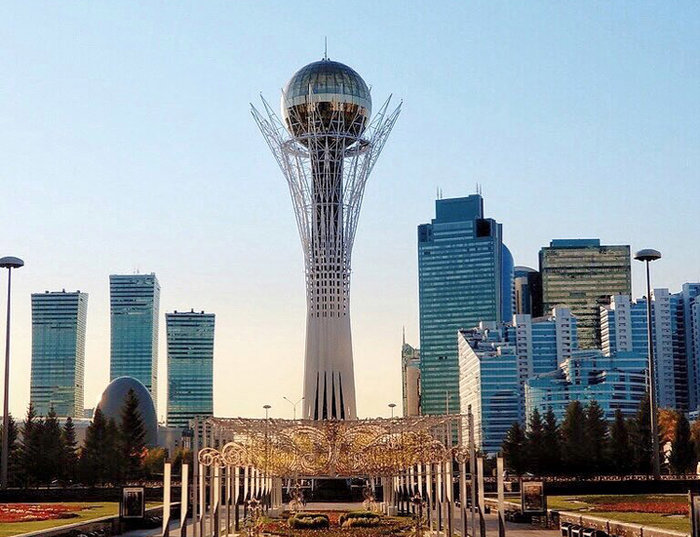 Bayterek Tower | @theelegram
A Bird's-Eye View
All monuments are symbolic, but few are as rife with meaning as Bayterek Tower. Its observation deck stands 97 meters tall to represent 1997, the year Nur-Sultan (then Astana) became the capital of Kazakhstan, and is topped with a golden sphere representing a folkloric tale about a bird laying its eggs in the tree of life. (That's why it's called Bayterek, which means "poplar tree.") It's both a beautiful sight to behold and the perfect place from which to view the rest of the city.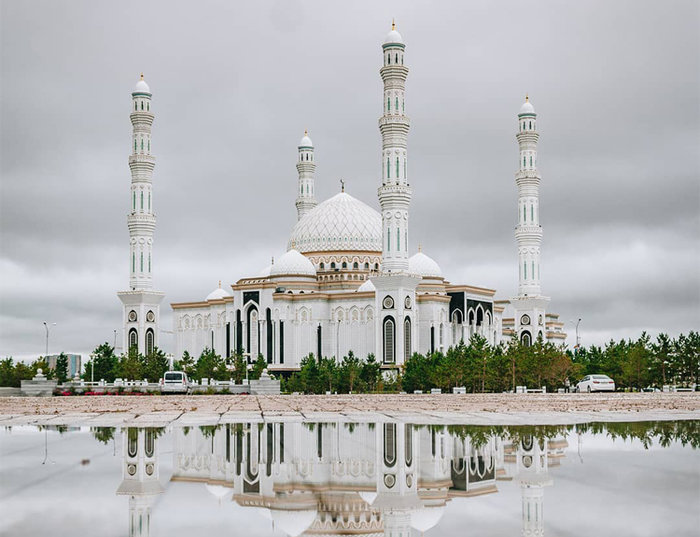 Hazrat Sultan Mosque | @batyr_batyr
The Museum and the Mosque
The youngest and largest museum in Central Asia, the National Museum of Kazakhstan has been wowing visitors from across the globe since its 2014 opening. It's one of the most eye-catching buildings in the city, which is saying a lot, and just as striking on the inside. Every era and aspect of Kazakh history and culture are covered, ranging from a yurt in the Hall of Ethnography to thousands of alluring items in the Hall of Gold. For even more culture, visit the famed Hazrat Sultan Mosque. It, too, holds a Central Asia superlative as the region's largest mosque, and though it's more difficult to quantify you'd be hard-pressed to find a more beautiful house of worship.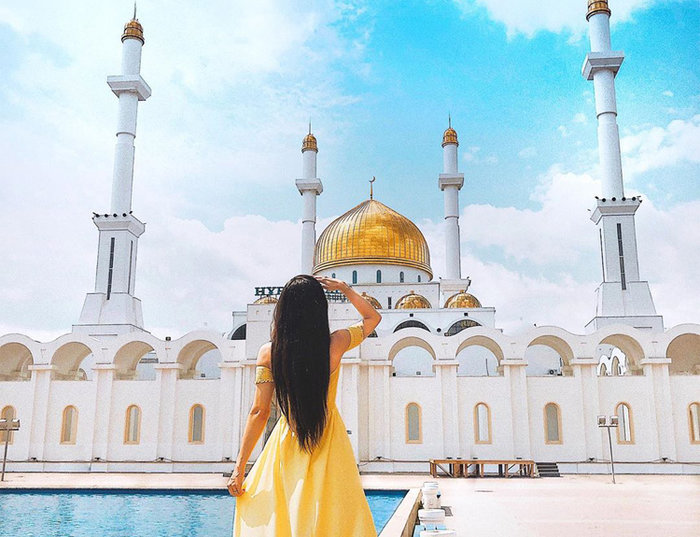 @girlfromplanetearth
"The Nur Astana Mosque is the largest mosque in the city of Nur Sultan and the third largest in Central Asia. I was really impressed by its golden dome."