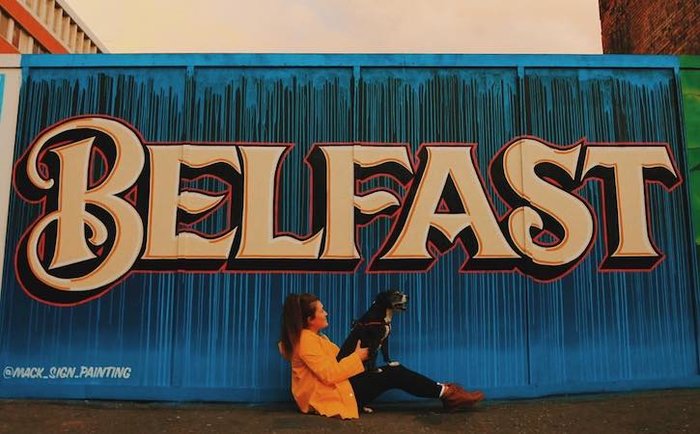 #northernireland | @sashaferg
It's a Long Story
For 30 years, Belfast was characterized by sharp political upheaval and violence. The Troubles were a complex era, and while the violence has ceased, many of those resentments continue today. You can't visit without taking the time to educate yourself on this moment in history. Several companies in the city offer Black Taxi tours, where a driver/tour guide will drive you through key regions, such as the politically-charged murals of the Peace Walls and the former prison, Crumlin Road Gaol. Go with an open mind and learn more about the turbulent history of Northern Ireland.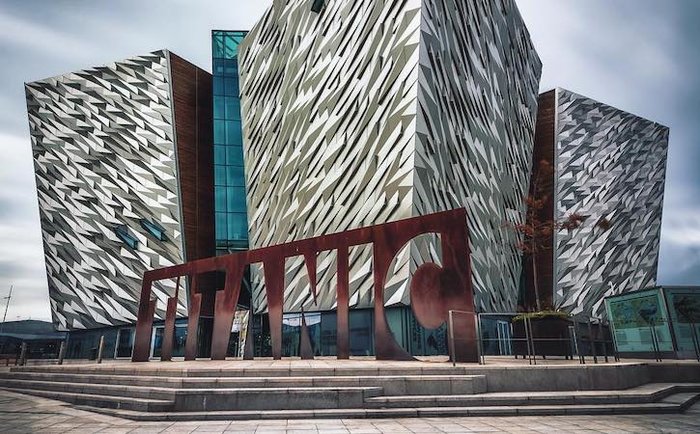 Titanic Quarter | @soebart
My Heart Will Go On
The infamously tragic ocean liner RMS Titanic was built in Belfast's Harland and Wolff shipyard, and today an extraordinary museum commemorates the tragedy. Located where the ship was built and launched in 1912, the museum is not only architecturally stunning, but its interactive experience is a definite highlight of Belfast. After touring the museum, visit the SS Nomadic, a restored White Star vessel sitting in the dock. Walk the decks and experience the ship before getting on your own boat and touring the harbor. Also keep an eye out for Belfast's two free-standing shipbuilding cranes, dubbed Samson and Goliath, which have become icons of the city.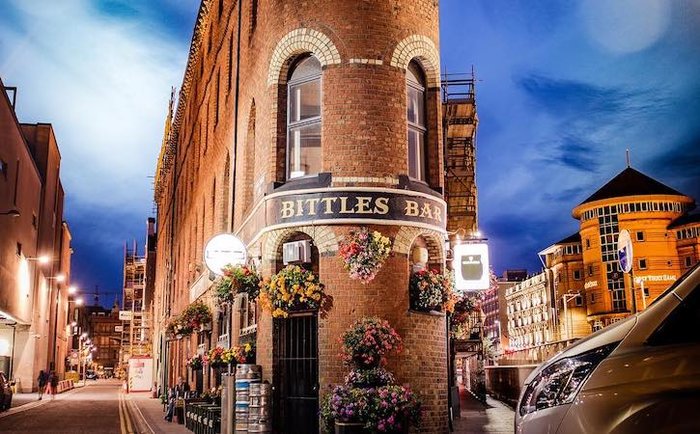 Bittles Bar | @mikelacey15
That Pub Life
Belfast's social scene has flourished in the past several years, boasting incredible shops, cafes and Michelin-starred restaurants. But its heart will always be in its pub scene. Slip into old joints like Bittles Bar and The Crown Liquor Saloon, grab a pint of Guinness and listen to live music every weekend. For a dose of retail therapy, explore the shops along Wellington Street or the high-end Victoria Square Shopping Center. Finally, make sure to peruse the stalls at St. George's Market for some of the best local produce and handicrafts in Northern Ireland.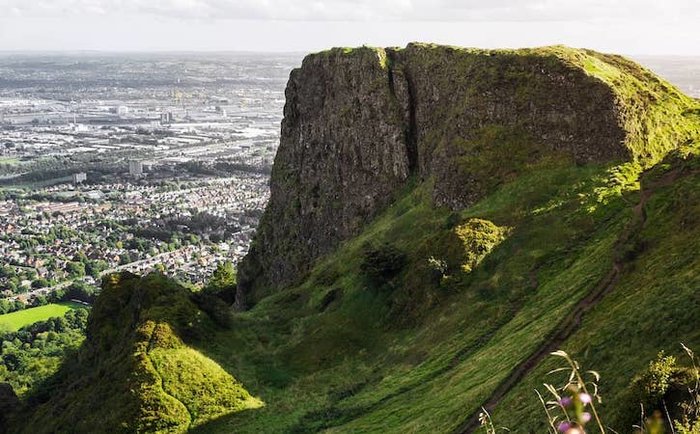 Cavehill Country Park | @mattxhunter
Fairytales and Giants
Northern Ireland is a basket of natural scenery, some of which you might recognize. The surrounding landscape has served as the inspiration for C.S. Lewis's Narnia and filming locations for Game of Thrones. Drive the hour north to the UNESCO-recognized Giant's Causeway, a spectacular seaside collection of black basalt columns. Stick around the city and hike Black Mountain or explore Cave Hill Country Park's cliffside trails. For a longer tour, hop in the car and drive the A2 to Derry, stopping off at castle ruins and stunning viewpoints along the way.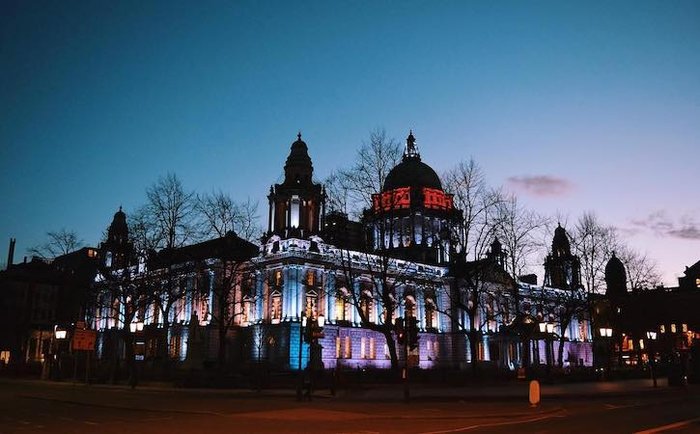 @_joshbell_
"For me I find that there are some amazing sights to see in Belfast, especially if you're looking for some older architectural buildings such as the town hall, Albert memorial clock and all the Cathedral Quarter, which is full of amazing restaurants and bars. I have lived in Belfast for a number of years now and one thing that always excites me is to see a new place or business open up its doors as it gives everybody a new experience in Belfast to enjoy."