When aren't you in a tropical state of mind? Even as snow storms pummel the northern hemisphere, images of sandy beaches and sunshine continue to pop up on our phones, beckoning us to get away. And while we love the mountains and city, there's something about the beach that screams "vacation time."
If you're thinking about escaping to the beach in the future, I recommend going big or staying home. TripAdvisor just released its list of best beaches in the world. The ranking is based on the millions of reviews and opinions collected about the world's beaches over a year.
Pick one of these, and remember to leave your coat at home — you won't need it where you're going.
1. Baia do Sancho, Brazil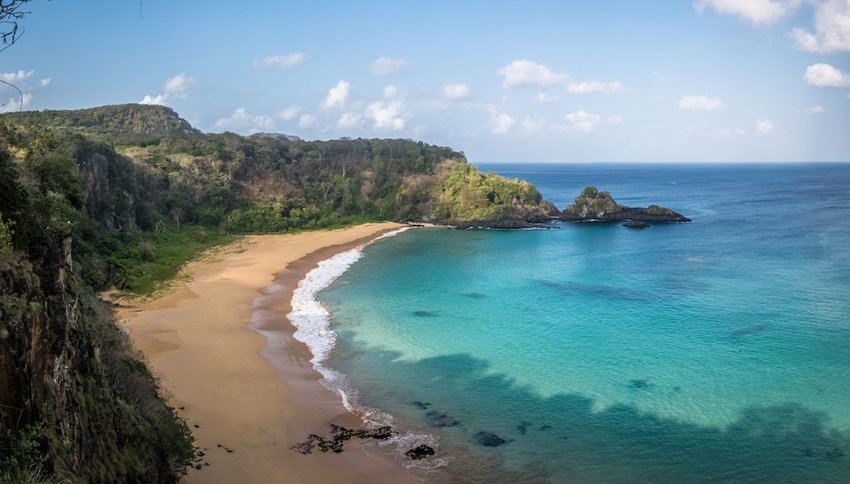 Located on the small island of Fernando de Noronha, Baia do Sancho was rated "excellent" by 91 percent of reviewers. People love this beach for its beautiful, bright waters and its isolated, tropical surroundings. In fact, the beach is part of the national park Parque Nacional Marinho de Fernando de Noronha, so while you have to pay an environmental tax to get in, the end destination is totally worth it. If you can hold out a little longer, the best time to visit the secluded beach is during the rainy season, from April to June, to catch a glimpse of two waterfalls forming off a nearby cliff.
2. Varadero Beach, Cuba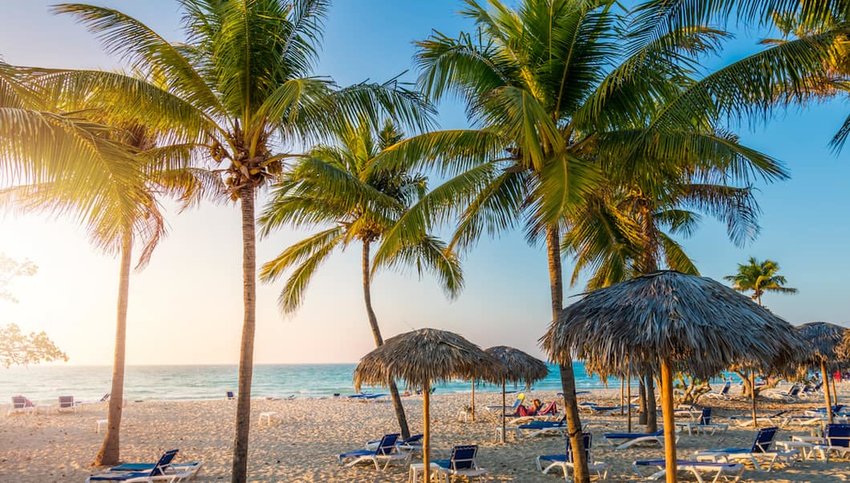 With steady weather ranging between 60 and 80 degrees Farenheit, white beaches and calm waters, it's no wonder Varadero Beach makes it to No. 2. The beach is simply stunning, and the water is warm and soothing, almost like dipping into a bath. Covering 13 miles, Varadero Beach offers the perfect respite for the busy traveler.  
3. Eagle Beach, Aruba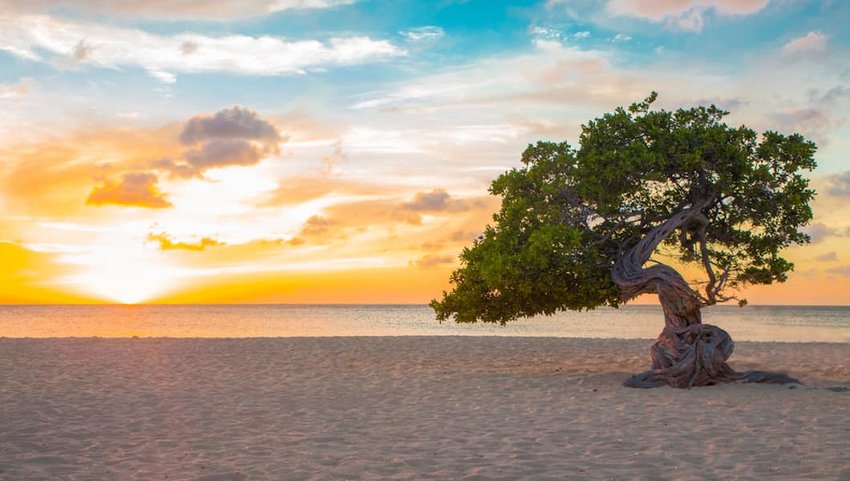 Eagle Beach is exactly what you picture when you think of a Caribbean beach. Complete with white sands, cerulean waters and Aruba's famous divi divi trees, it looks like it was plucked from a travel brochure. This highly-rated beach is so large it rarely feels crowded, feeling like a private beach wherever you post up. The beach is also the prime spot for Aruba's nesting turtles, who make their way to the ocean from May to November.
4. La Concha Beach, Spain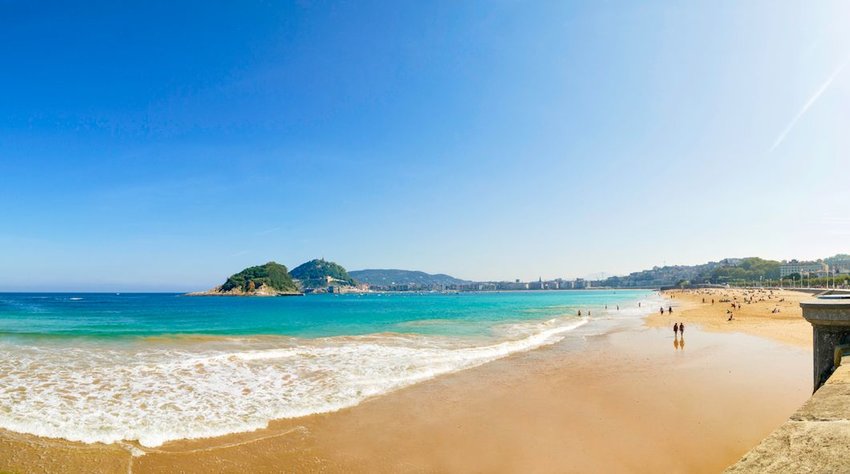 The crescent-shaped La Concha Beach separates the sea from the Spanish city of San Sebastian. Its urban border makes it easy to transition between the city and the natural beauty of the bay. One traveller called it "This is a gorgeous stretch of beach with the background of mountains and a lovely promenade beside it." Whether you're strolling along the sand or hiking for views in the mountains surrounding the bay, you'll want to make sure you have enough space on your camera for all the photos.
5. Grace Bay Beach, Turks and Caicos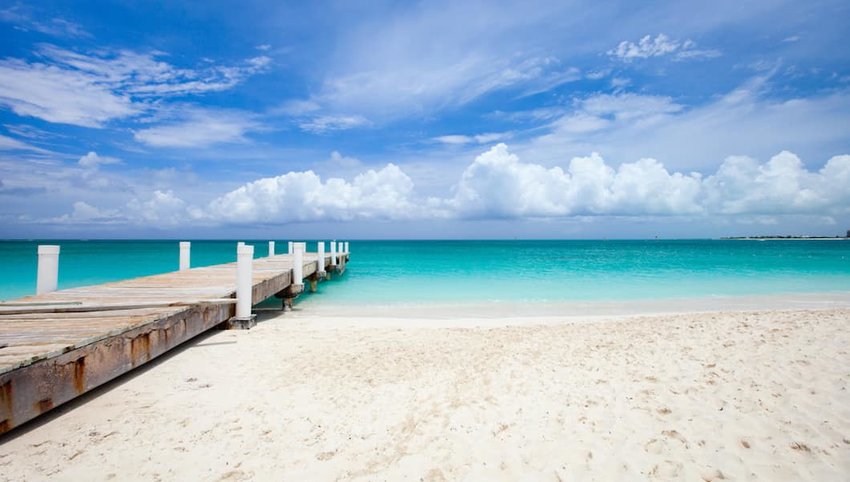 Grace Bay Beach is known for its soft stripe of white sand bordered by thickets of trees on one side and those crystal blue waters you always want to see on your beach vacation. This beach in Providenciales stretches 13 miles and has some of the softest sand in the Bahamas. Though resorts and restaurants are easily accessible, the beach feels isolated and tranquil, creating a relaxing haven just for you.  
6. Clearwater Beach, United States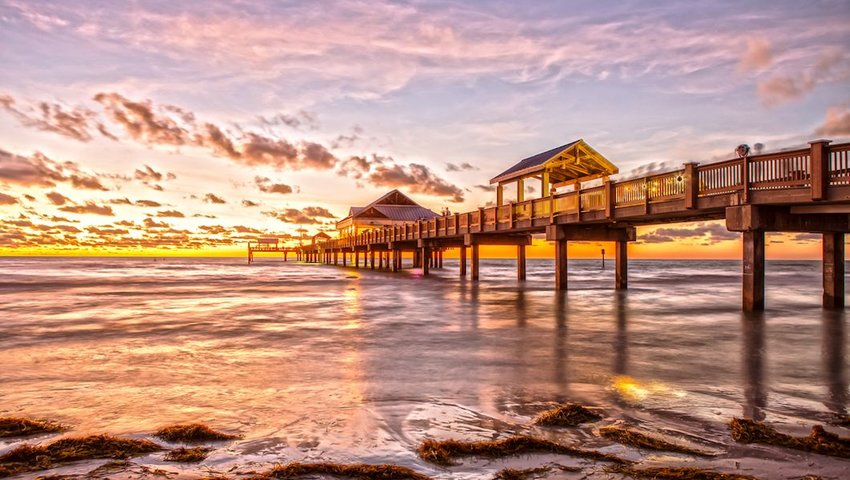 The only U.S. beach to top the list is, no surprise, in Florida. Overlooking the Gulf of Mexico, the warm waters of Clearwater Beach offer a safe haven for those fleeing their daily life. Dolphins swim so close to the shore you can usually spot them from where you're sunbathing on your towel. Plus, all the nearby restaurants make it easy to spend your entire day here.
7. Spiaggia dei Conigli, Italy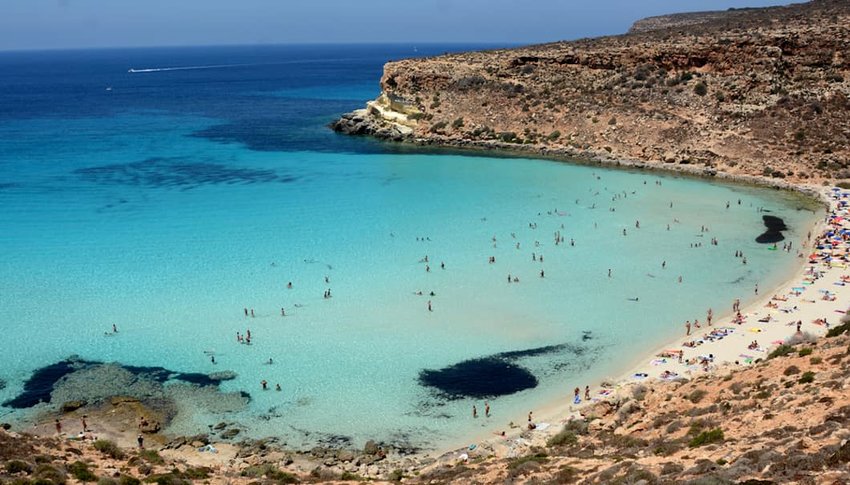 Surrounded by a rocky cliffs and outcroppings, Spiaggia dei Conigli in Siciliy feels like your very own little secret. Translated as "Rabbit Beach", this spot features a rugged coastline that spills into a narrow sliver of sand.  You can surf waves with schools of fish, or hike to the top of the nearby hills to drink in the whole scene. It can be hard to believe, but pinch yourself — it's real.
8. Seven Mile Beach, Grand Cayman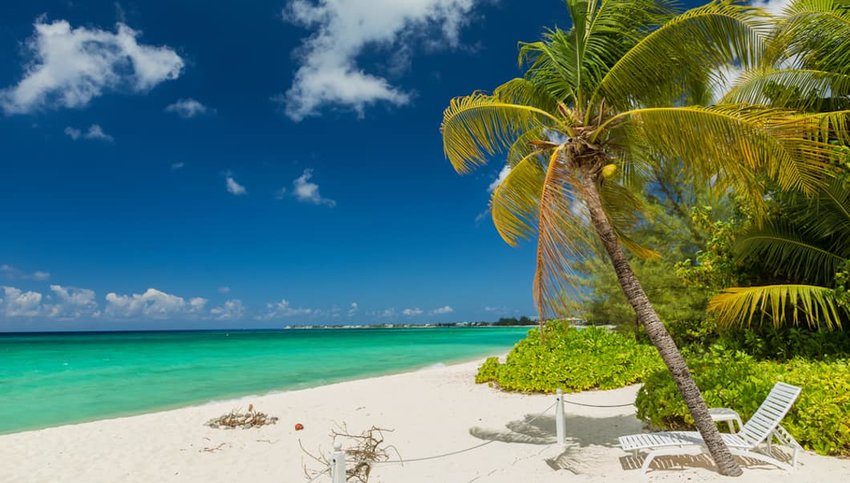 Seven Mile Beach is the place to go if you want to get a little adventurous in paradise. Try parasailing in the bright water, or watch the sunset on a dinner cruise. If you get tired of the ocean (as if that's possible), you can make the easy switch to the pool at your resort for a slight change of scenery. But I doubt you'll need it. One reviewer called the Seven Mile Beach "heaven on earth."
9. Playa Norte, Mexico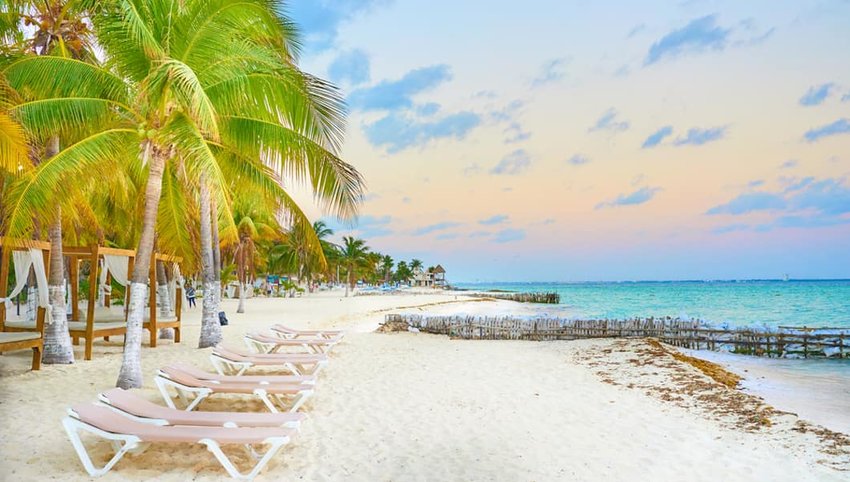 Playa Norte on Isla Mujeres makes it easy to feel like you're far, far away from your regular life. Featuring beautiful water, fine sand, and a ban on motorized water activities, Playa Norte puts an emphasis on the peaceful tranquility of the ocean. Nearby food and drink options will keep you satiated but you'll still enjoy minimal crowds in this oasis.
10. Seven Mile Beach, Jamaica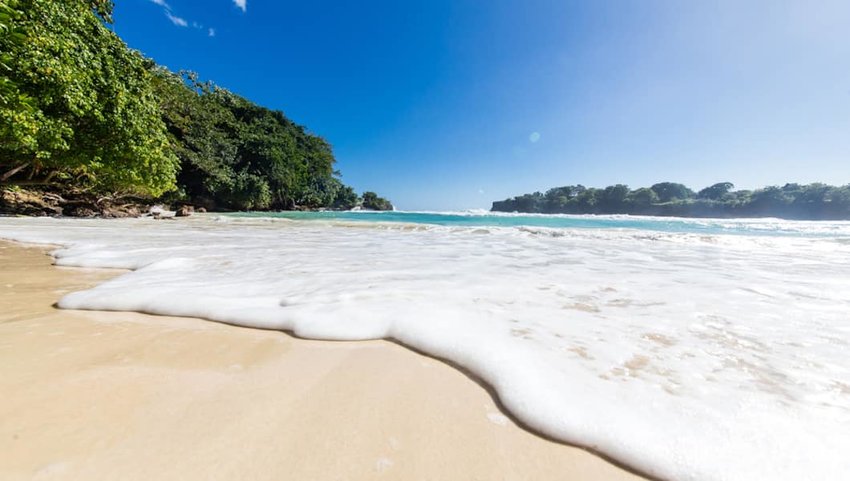 Not to be confused with the other seven-mile beach on this list, the Seven Mile Beach in Negril, Jamaica has something to keep you busy at every interval. Loungers are available right on the sand, and bars, restaurant and entertainment are in no short supply. Walk along the beach between venues and soak up the sun you're probably missing back home.