EDITION 01
|
3:51 read time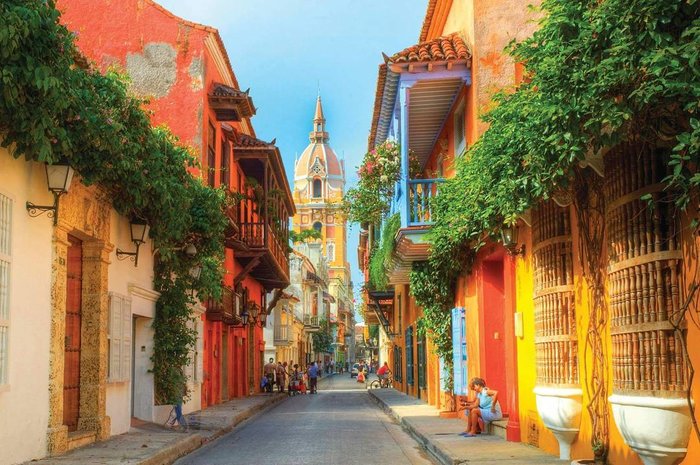 #cartagenadeindias | @revistaquiero
Break out the sunshades! Everything in Cartagena is vibrant - from the colorful buildings to the sweltering Caribbean sun. Every street hums with history and art, making it a cultural gem of South America. Historical palaces overlook a thriving modern city, and some of the best memories you'll make will come from aimlessly wandering the streets, taking it all in.
Cartagena, Colombia
N 10.39° / W 75.47°

Repeat After Me: CAR-TA-HEN-AH
This colonial city on the sea is the 5th-largest city in Colombia, and one of its most popular tourist destinations.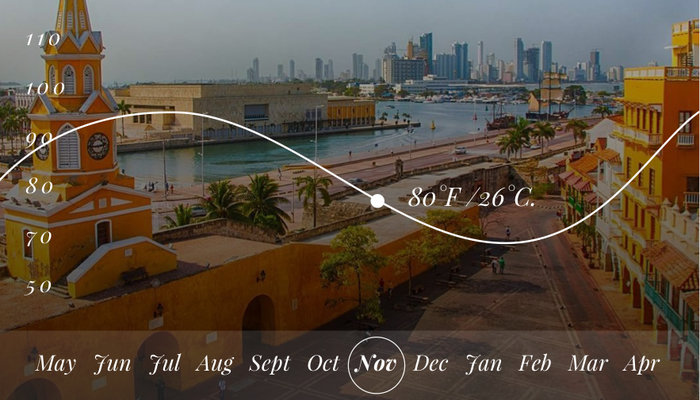 #cartagenadeindias | @danilo.amado
Cartagena is beautiful year-round, but be careful in the summer, because it gets HOT! If you're looking for excitement, plan a trip in November for Cartagena's Independence celebration. This city-wide party corresponds with the Miss Colombia pageant, and the streets are filled with colorful parades, lots of noise and mess!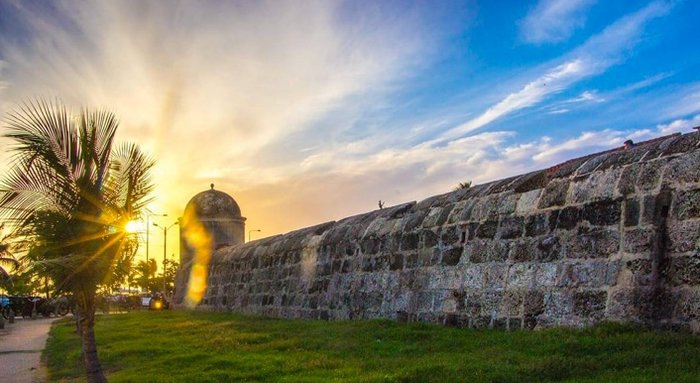 Las Murallas De Cartagena | @focusctg
La Historia
From pirates to the Spanish Inquisition, the pages of Cartagena's history are packed with adventure. Remnants of that long history still stand throughout the city, drawing tourists from around the world. The best place to see the sights is within The Walled City, aka Old Town Cartagena. This part of the city is surrounded by thick walls that once held back invaders (yes, pirates) and is where the most beautiful architecture can be found.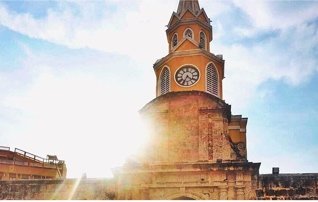 The Clock Tower
Torre del Reloj
View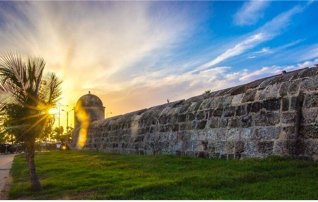 Las Murallas
De Cartagena
View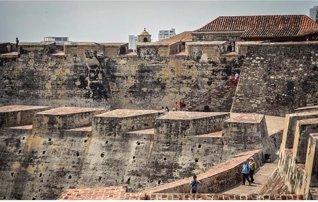 Castillo
De san Felipe
View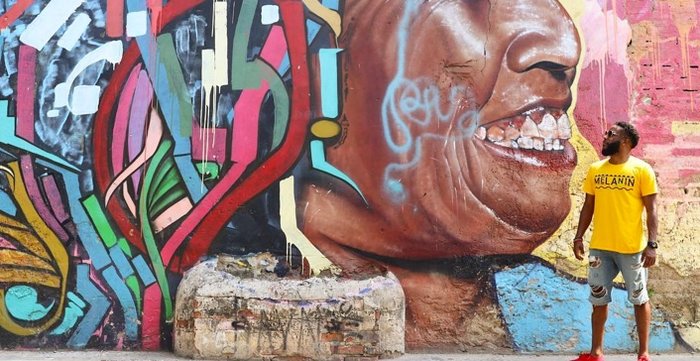 #getsemani | @kjmase
Get Some More, Getsemani
Street art, cool cafes, and great people watching - must be Getsemani. This neighborhood is an up and coming artistic haven. The streets are lined with bright graffiti and murals, and the Cartagena people are always out and about. Find a seat at one of the many cafes and experience the best people watching in the city.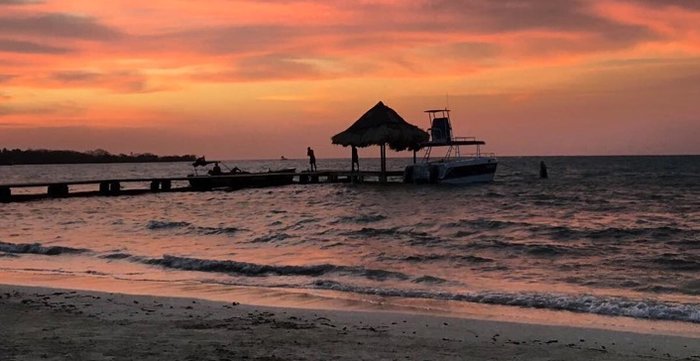 #rosarioislands | @saralakis
Island in the Sun
Cartagena sits atop the gorgeous Caribbean sea, but if you're looking for a beach where you can improve that tan, you're better off heading out of town to Rosario Islands, a small archipelago made up of 27 tiny islands. From bustling Playa Blanca on Isla Barú to the tiny and secluded Isla Coralina you'll be sure to find your tropical dream wherever you go.
Insider Tip
"There is a secret lagoon on one of the islands (Isla Grande) where the planktons light up at night. It's better when there's not a full moon. I've seen it 1 out of 3 times that I've gone." ‑@valenaar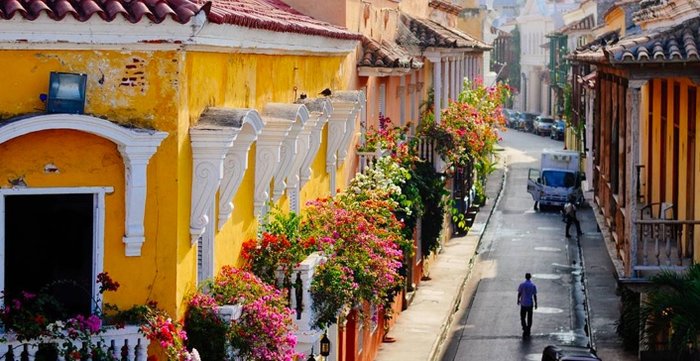 Cartagena de Indias, Colombia | @misstourist
"One of the Many Masks of Love"
If you're a book sniffer (it's not weird), you'll love Cartagena. The city has a long literary history. Famed Colombian author Gabriel Garcia Marquez arrived in Cartagena penniless and was inspired by its magical streets. You can take an audio tour, retracing Marquez's steps and experiencing the city that inspired much of his work.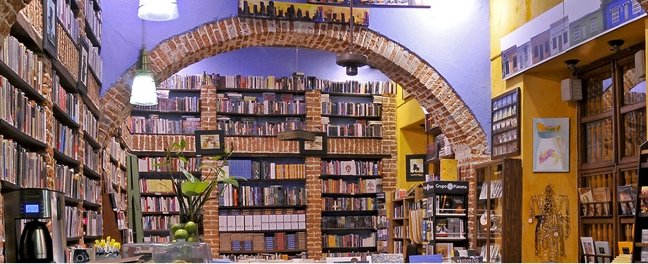 Insider Tip
Afterwards, stop by Abaco Libros y Cafe, a combination coffee shop and bookstore. Try the banana cake and take a respite from the hustle and bustle of Cartagena to settle into Marquez's "Love in the Time of Cholera."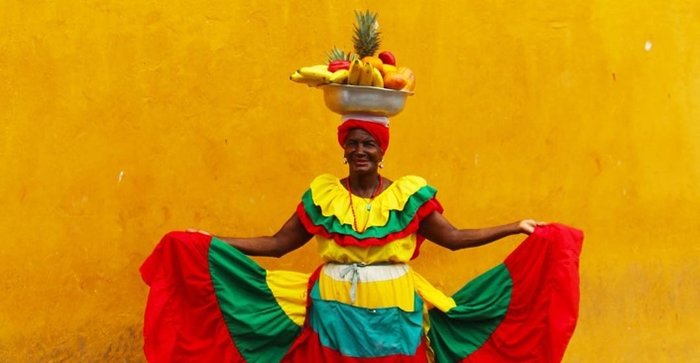 Ciudad Amurallada, Cartagena, Colombia | @justinweiler
The food options are endless in Cartagena, and it can get a little overwhelming. We've laid out some can't-miss eats for you to check out!
Coffee: Cafe San Alberto
Colombia is famous for its coffee, and Cafe San Alberto has the best. Their coffee comes from their own plantation, and the selection is expansive. Ask your barista for more details on how the coffee is made, and enjoy the best caffeinated experience in Colombia!
Snacks: Fresh Fruit
Cartagena is HOT, so while you're wandering, make sure to stop and grab some fresh fruit from the palenqueras, fruit vendors who carry baskets of tropical fruit on their heads.
Drinks: Cafe del Mar or DIY
The best time of day in Cartagena is sunset. The colors over the water can't be missed, so head over to Cafe del Mar and grab a drink to watch the show. This restaurant can get a little crowded, and the drinks are on the pricey side, so if you're looking for a similar, cheaper option, buy a cerveza from a street vendor and park it along the wall outside the restaurant for that same great view.
More options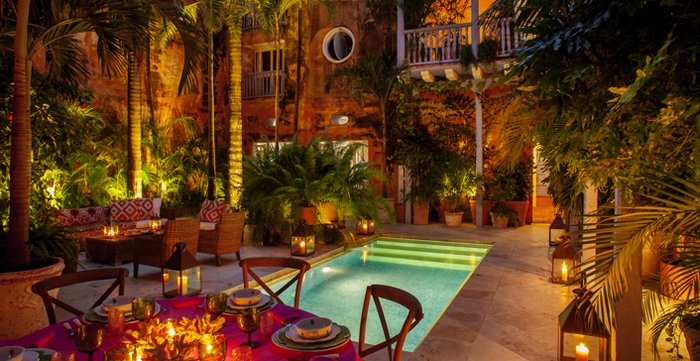 Casa de Indias
Casa de Indias
This colonial house dates back to the 16th century, and once belonged to Jimeno de Orozco, the governor of Cartagena de Indias in 1693. Today, it is a luxury retreat, with 10 bedrooms, a large dining room, and a rooftop patio where you can observe the city.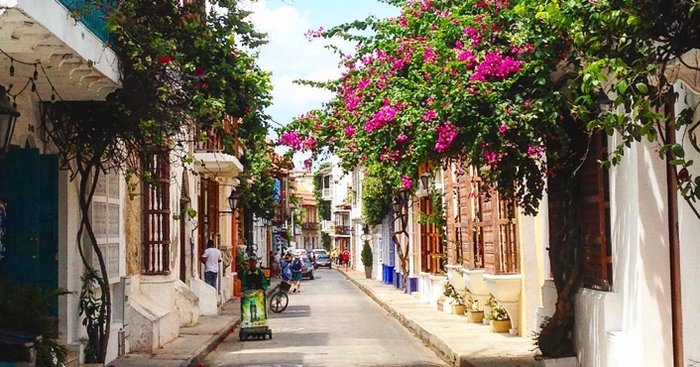 Cartagena De Indias | @bearsitoeu
¿Habla español?
Cartagena is a huge tourist destination, which means many of the natives speak English. But you'll still want to brush up on your Spanish vocabulary to avoid falling into tourist scams. Check out FluentU's guide to useful Spanish phrases to get you started.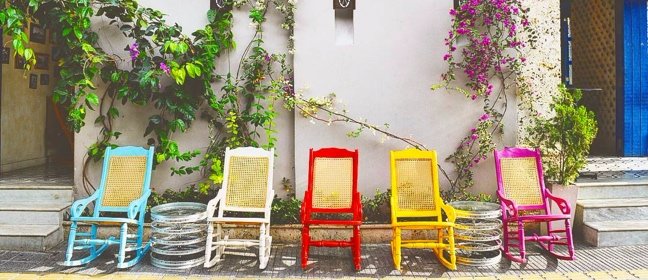 Cartagena De Indias
|
@mrcartwright_
Monique's Discovery
"My favorite thing about Cartagena was sitting at Cafe de la Trinidade in Getsemani and watch life pass by. It's in a square called Plaza de la Santíssima Trinidad in a neighborhood that was considered sketchy but now attract artists and backpackers. They serve strong, tasty and cheap cocktails and you can watch the locals playing soccer, singing and having fun at the square. It's pretty magical!" ‑@moniquelachnerdesign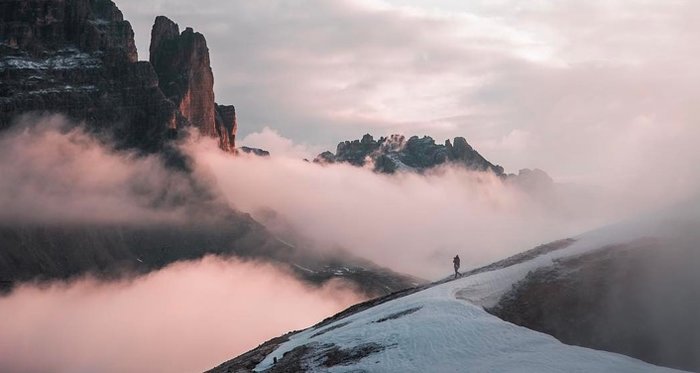 Dolomiti | @johanboeuf
Johan Corminboeuf
Hometown: Lausanne, Switzerland
"I discover for...pleasure! I need to take the time to appreciate life!"
"I love taking pictures and sharing my passion with friends. It makes us more creative and we have so much fun doing it. I love discovering new places because it gives me an incredible feeling when I discover something new."