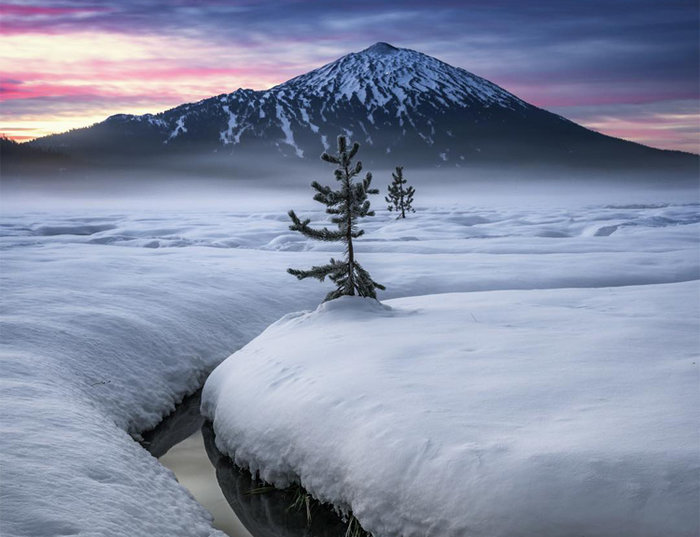 Mt. Bachelor | @brockoli6
Back in the Backcountry
Bend's dramatic landscape boasts sharp mountain peaks, dense forests and gushing rivers. There's nothing understated about this wilderness, and your time is best spent in the great outdoors greeting Mother Nature at her finest. The town is surrounded by the Cascade mountain range, which includes the volcanic peaks of Mt. Bachelor and the Three Sisters. In the summer, it's all about getting out on the trail, whether that's hiking, mountain biking or slipping over to nearby Smith Rock State Park for some rock climbing. But in the winter, when the mountains are covered in thick snow, you'll want to head straight for the slopes of Mt. Bachelor for some of the best (and highest-elevation) skiing in all the PNW.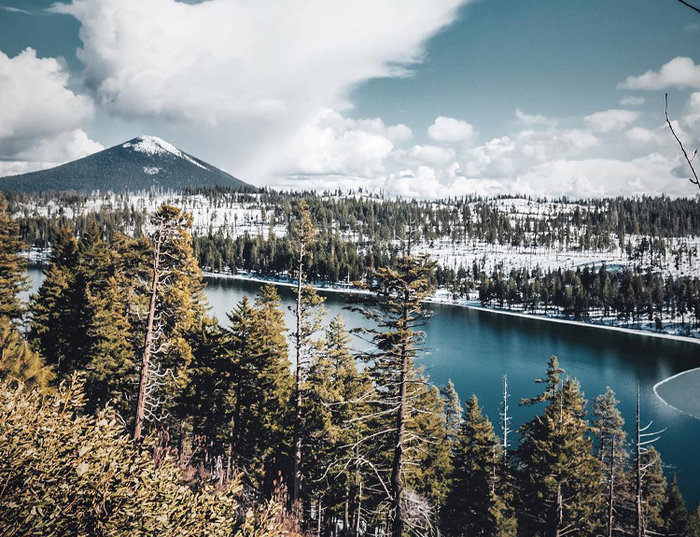 #visitbend | @danpricephoto
Cry Me a River
If you find yourself in Bend when the weather's warm, turn to the water to cool down. First up is kayaking, and whether you're looking for waterfalls and rapids on the Deschutes River or more of a lazy float, you'll find what you're after. We're partial to the Brews and Views Canoe Tour, which caps off your float with some beer tasting. If you need more, take a drive on Cascade Lakes Scenic Byway through Deschutes National Forest, stopping for waterfall hikes and lake views. Explore the turquoise waters of Devil's Lake, rent a paddleboard at Elk Lake or cast a line at Hosmer Lake. The choices are endless.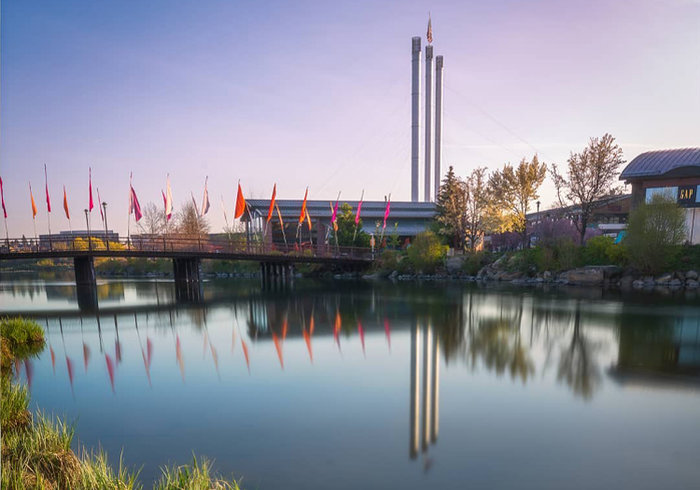 #thebestofbend | @photoadventurejunkie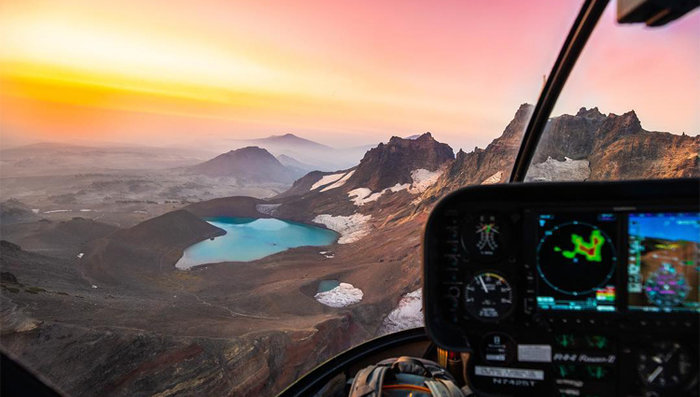 Three Sisters Wilderness | @jessepolay
Bend Over Backwards
Thought we were done talking about adventure? Thought wrong. Besides your standard hiking and kayaking, Bend's unique terrain makes it perfect for some extraordinary adventures. Discover volcanic landscapes used by the astronauts for training, including Lava River Cave, a mile-long lava tube. Or, if myths are more your thing, go searching for Bigfoot on Big Mountain's Sasquatch Helicopter Tour. And for a wild afternoon, drive up to Crescent Moon Ranch, home to Oregon's very own alpaca herd.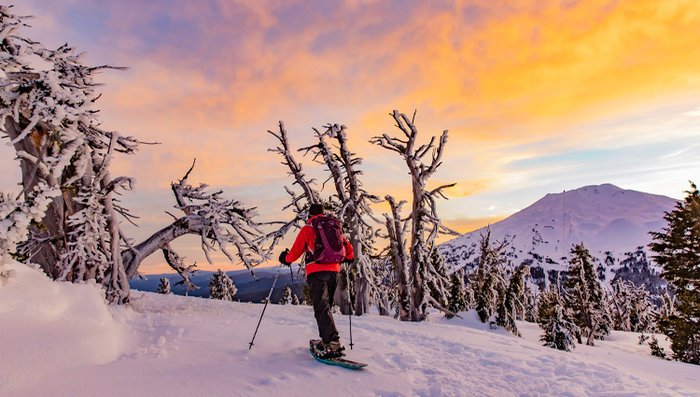 @emilylesterphotography
"Bend is an outdoor mecca. In the winter you can ski at Mt. Bachelor, snowshoe, snowmobile, dogsled but also drive 40 minutes outside of Bend and be in the desert. Smith Rock State Park is 40 minutes from Bend and is known for its rock climbing and gorgeous hikes. In the summer, hiking, mountain biking, kayaking, and rock climbing are all activities you can do!"