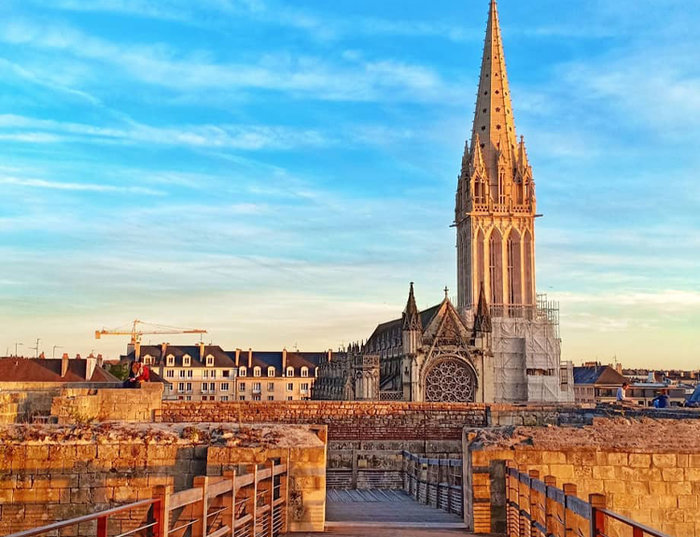 Château de Caen | @gameofstrolls
Headed Straight for the Castle
Normandy is littered with historical cathedrals, castles and chateaus, and while the region's most famous attraction, Mont St-Michel, lies in the south, Calvados is home to its own slew of stunning spots. Wander the walls of Château de Caen, one of the largest castles in Europe, snapping pics of the nearby Abbaye aux Dames and Abbaye aux Hommes. Then head to Falaise Castle, birthplace of William the Conqueror, for even more medieval history.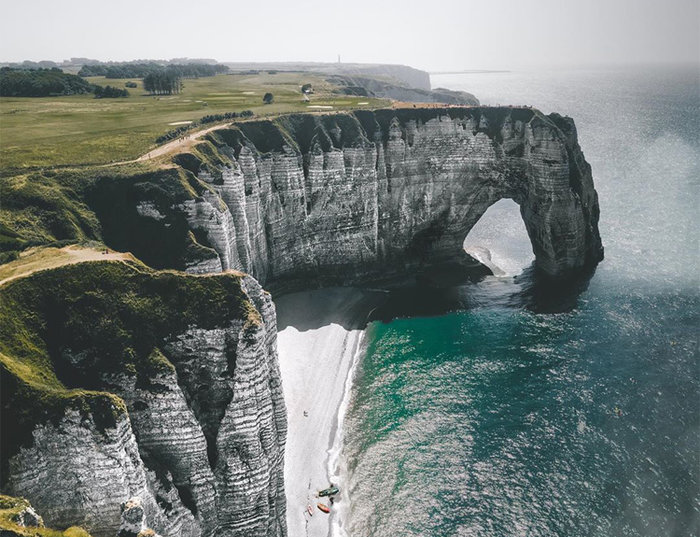 Étretat | @vitor.esteves
Follow the Coast
Calvados is home to several miles of beaches, but it's best known for the Côte Fleurie, the Flower Coast, a 40-mile stretch of coastline that draws much of France's summer crowds each season. Dotted with coastal villages, wide sandy stretches and picturesque cliffs, the coastline has a little bit of everything. From the stylish resort town of Deauville to the chic streets of Cabourg and the little villages between, there's plenty to see and do. And if it's views you're after, drive up north to Les Falaises d'Etretat — a scenic collection of white cliffs with dramatic visuals.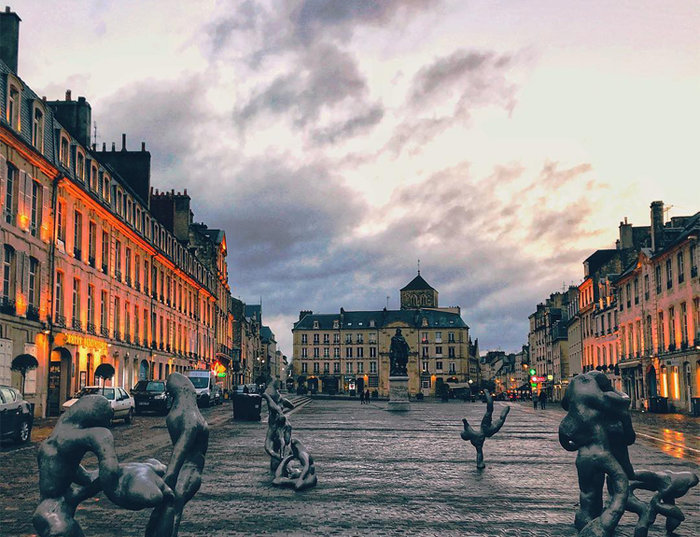 Caen, France | @davlupp
Who Tells Your Story
Calvados has a history of stark contrasts. Famed Impressionists like Claude Monet and Eugène Boudin — whose art you can view at the Eugène Boudin Museum in Honfleur — painted incredible works based on the area's quaint seashores. But in a post-WWII world, the region is most known for its part in D-Day, particularly around Omaha Beach and Pointe du Hoc. This part of the coast is home to commemorative monuments, cemeteries and museums that tell the tales of this historic invasion.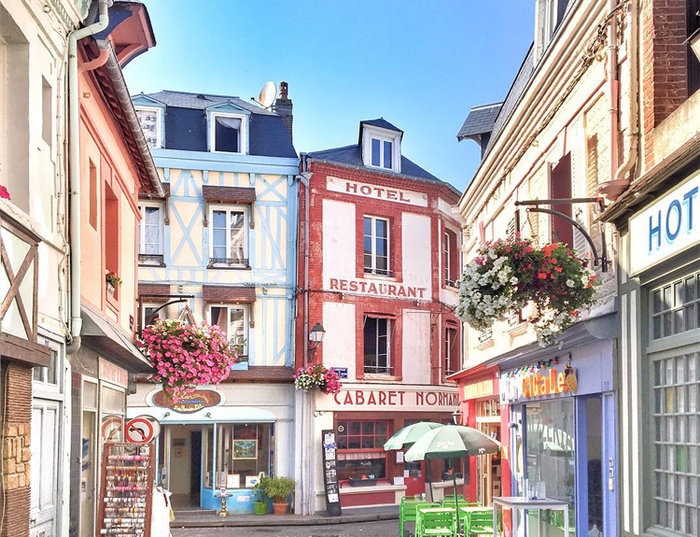 Villerville, Basse-Normandie, France | @french.blessings
Enchanté
Major metropolises from Caen to Honfleur add their own bustling flair to Calvados, but beyond the larger ports of call, there are dozens of small towns and quaint villages to fulfill your countryside dreams. From coastal gems like Villerville to Norman villages like Beuvron, each colorful spot has its own character and charm. The countryside is well known for its apple brandy and apple cider, so take a trip to a distillery to walk the sweet-smelling orchards and learn about this process.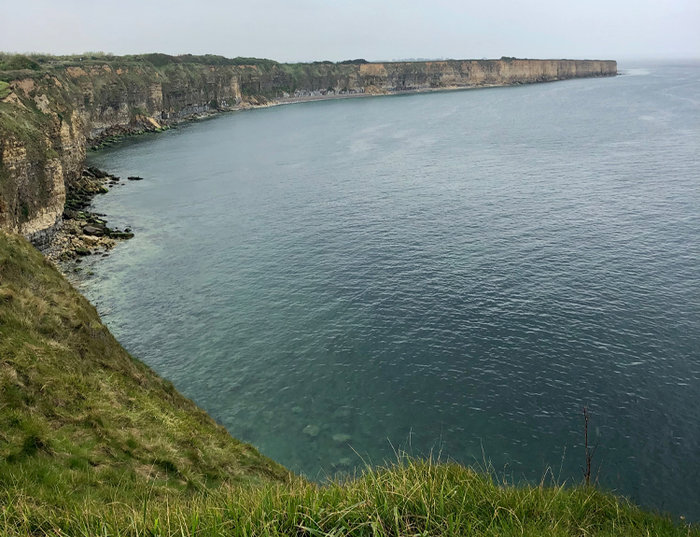 @laurclair
"I wasn't expecting to get so emotional at the D-Day beaches. Throughout the villages, they have photos and names of the heroes who served on every street light. When you stand at Pointe du Hoc and Omaha Beach, it's hard not to cry thinking about how many men died that day."