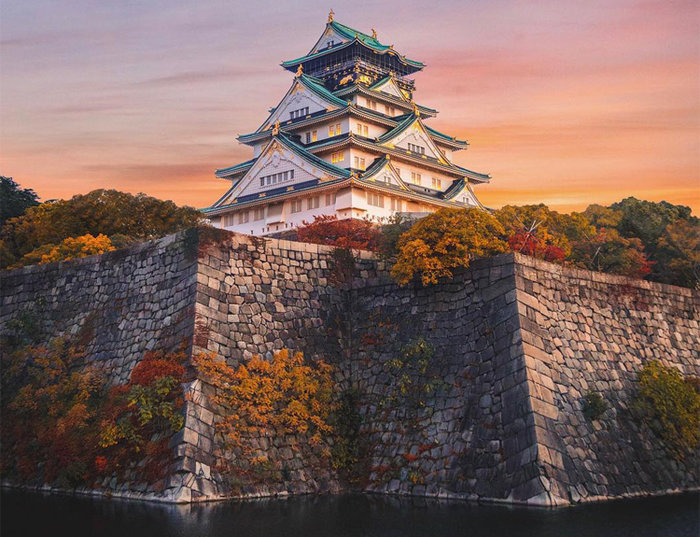 #osakacastlepark | @jordhammond
Capture the Castle
If it's cherry blossoms you seek, there's no better spot to see them than Osaka Castle Park. This is an essential stop regardless of when or why you visit the city, however. The public park dates back to the 16th century and teems with history — not all of it pleasant, as it was occupied by the Imperial Japanese Army during World War II. Today there's a shrine, garden, souvenirs, buskers, and all manner of other activities occurring on any given day.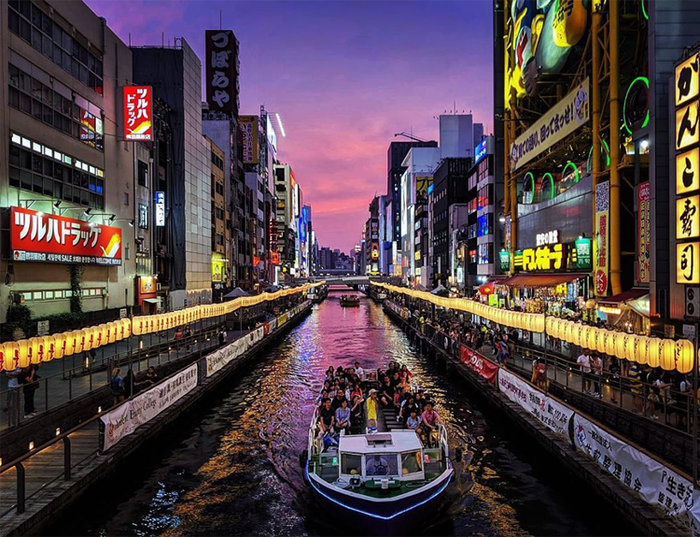 #dotonbori | @frankie_b_87
Osaka by Night
The heart of Osaka's nightlife, Dōtonbori comes alive when the sun goes down like few other districts you've ever been to. The sheer amount of bright lights and attention-grabbing signs make it not unlike the Shinjuku neighborhood of Tokyo. But the bustling energy created by an endless parade of locals and tourists alike navigating the countless restaurants and bars is unique, even in Japan. You could go there every night for a week and find something new each time, whether it be karaoke in Sōemoncho, walking down Hozenji Yokocho, or even taking a river cruise.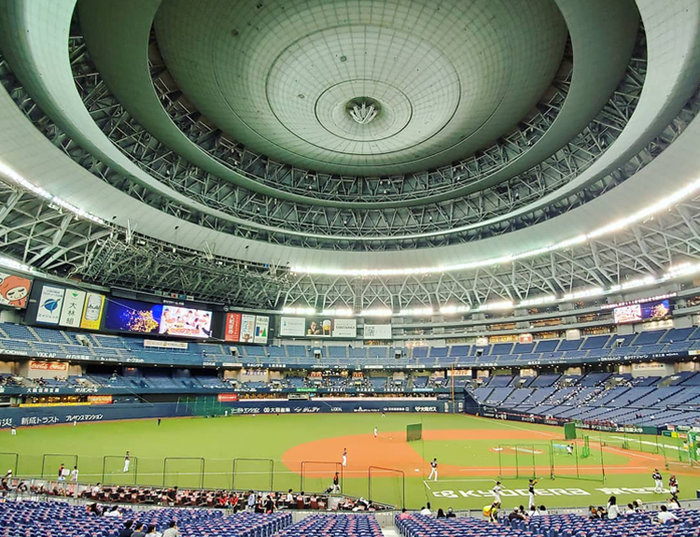 Osaka Dome | @leikikilino
Buffalo Baseball
Other than the United States, no country loves baseball as much as Japan. Osaka is represented in Nippon Professional Baseball by the Orix Buffaloes, who have existed in their current form since 2005 and play at the Osaka Dome. Going to a game is a unique experience, especially if you're used to the American version. The crowds are calmer, the snacks (like yakitori and bento boxes) are arguably tastier, and the rules of the game are slightly different. The Buffaloes aren't exactly one of the best teams in the league, but they have a loyal following whose energy fills the Dome.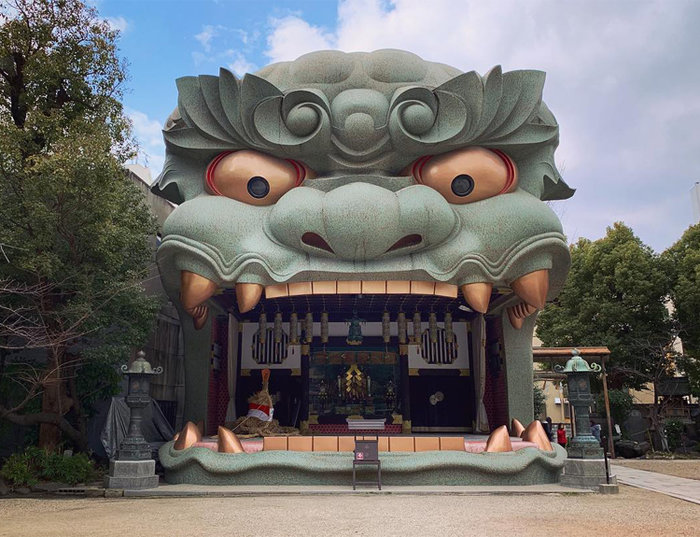 #nambayasakashrine | @sorchin
The Lion's Den
Namba isn't known as one of Osaka's more serene neighborhoods, making the Namba Yasaka Shrine all the more remarkable. With a 36-foot-tall stone lion said to bring good fortune by swallowing evil spirits, it's a mini-getaway popular among students preparing for exams and salarymen hoping for a good financial year. It's worth a visit even if you don't believe in spirits. If one shrine isn't enough, try Hozen-ji Temple. Its moss-covered statue of the deity Fudo is strangely beautiful, and easily the best place in town to throw a coin for good luck.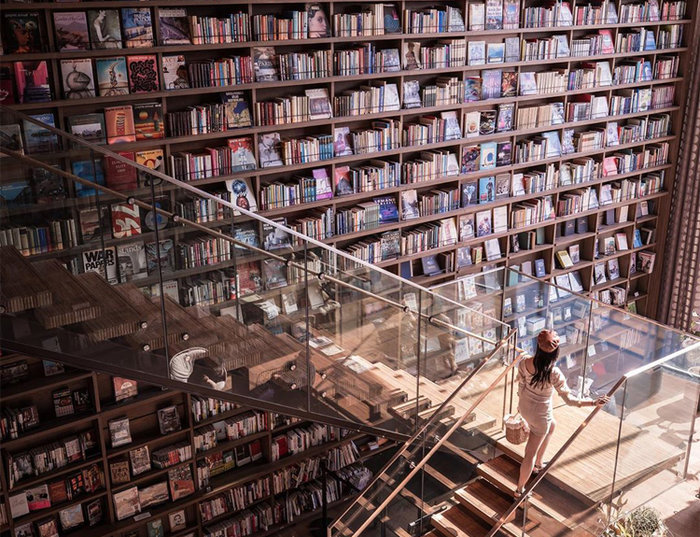 @ofleatherandlace
"Osaka is a beautiful city that offers many beautiful sights like the Osaka castle, Hirakata T-SITE bookstore, and the lively Dōtonbori. But it's not as crowded with tourists as cities like Tokyo or Kyoto. I feel it has more to offer than most people think!"