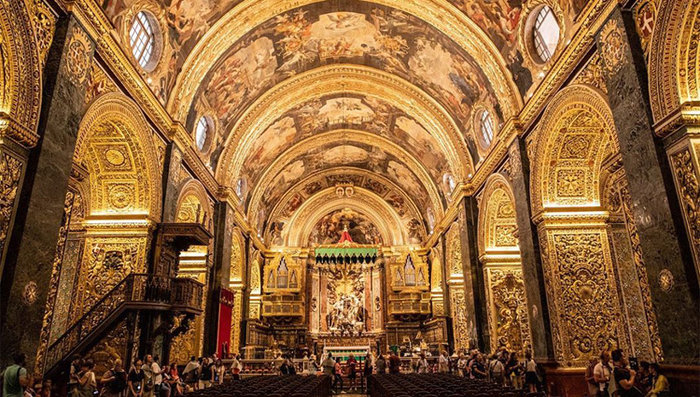 #stjohnscocathedral | @lifepartii
Malta's Masterpiece
This 16th-century house of worship would be spectacular even if it didn't house two of Caravaggio's masterworks. Affiliated with the Knights of St. John — about whom you'll be hearing a lot during your time in Valletta — and named after their patron saint, Saint John's Co-Cathedral is a genuinely breathtaking space. Among its most striking features are vaulted ceilings covered in figures that resemble three-dimensional sculptures, a collection of marble tombstones in the nave, and nine different chapels. (The Beheading of Saint John the Baptist is the more famous of the two Caravaggios, but Saint Jerome Writing is beautiful as well.) It's among Europe's most notable examples of high Baroque architecture and an essential stop on any tour of the city.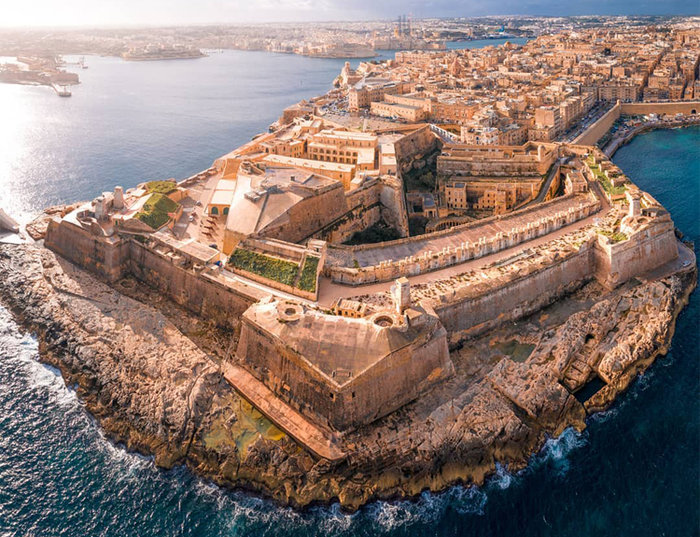 #themaltaexperience | @cathouseaerial
History in a Hurry
The Malta Experience condenses 7,000 years of history into a 45-minute audio-visual show in a panoramic auditorium that's far livelier than most other presentations of its kind, touching on everything from the Knights of St. John and the Great Siege to Valletta itself and the Second Siege of Malta. It's the perfect way to learn about the islands, not least because it also includes a tour of La Sacra Infermeria. It's there that the Knights of St. John, who were best known for their military prowess, tended to their original duty: caring for the sick.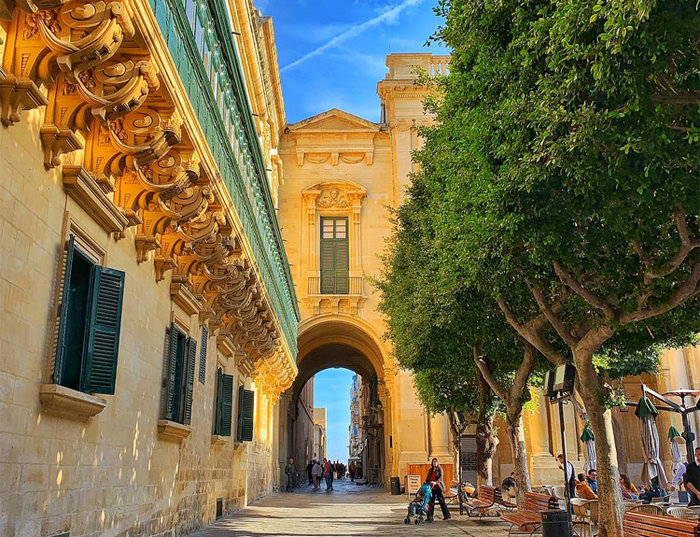 #vallettawaterfront | @iulia_stanescu_
On the Waterfront
Valletta's museums and churches are highly enriching, but the city itself is so beautiful that you'll want to spend as much time outside as possible — especially on the waterfront. (Even better: hire a boat or take a water ferry to get a stunning view of the entire city.) On the promenade, the Church of the Flight Into Egypt is flanked by the Pinto Stores on the left and the Forni Stores on the right, which is to say that culture and commerce converge here. The waterfront is also right by Upper Barrakka Gardens and the Three Cities, which are also must-sees.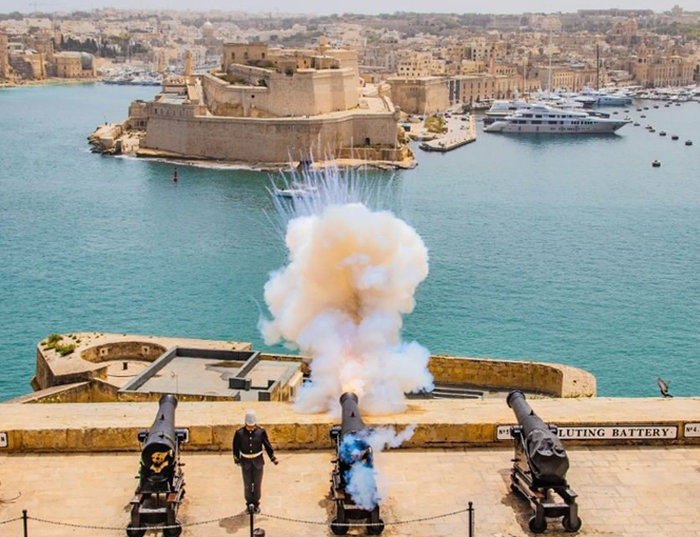 #lascariswarrooms | @sitabjaukil
War and Peace
Once a secret network of underground tunnels that housed the country's War Headquarters during WWII, the Lascaris War Rooms exist today as a museum devoted to that years-long effort. It was occupied by as many as one thousand workers at a time — including, during 1943's Allied invasion of Sicily, Dwight D. Eisenhower — and a decade-long restoration effort is nearly complete. In the meantime, it remains a unique window into an under-appreciated aspect of World War II.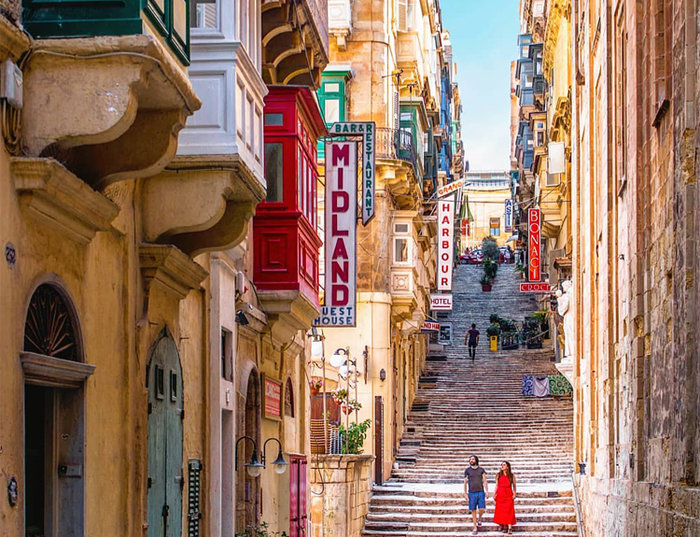 @ournextflight
"Malta is the perfect place for a vacation. Crystal clear sea, cozy restaurants, unique architecture and mouthwatering food. We especially loved Valletta and its alleys, cozy cafés, wooden balconies and cute staircases... It totally was love at first glance!"