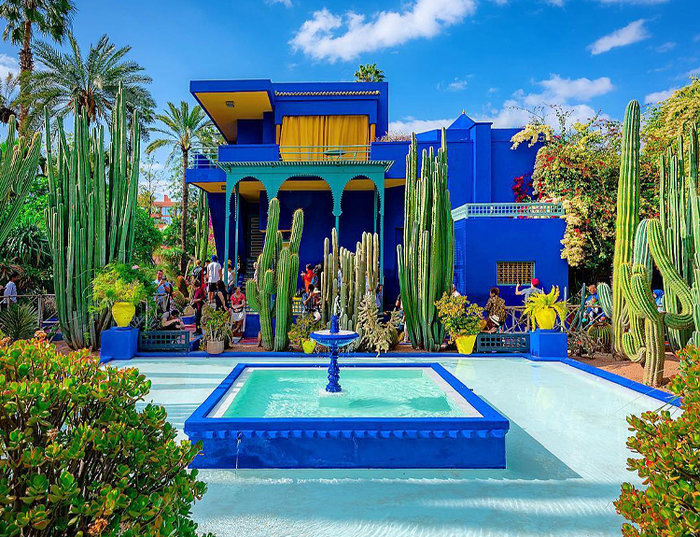 Jardin Majorelle | @pixelpann
Shades of Blue
Situated on two-and-a-half acres, Jardin Majorelle is one of the most iconic spots in the city. That's due in no small part to the shade of blue that now bears its name, which is ubiquitous in this botanical garden that first opened in 1923. In addition to the cactus-heavy gardens, there's also a Cubist villa that houses the Islamic Art Museum of Marrakesh, the Berber Museum, and the Yves Saint Laurent Museum.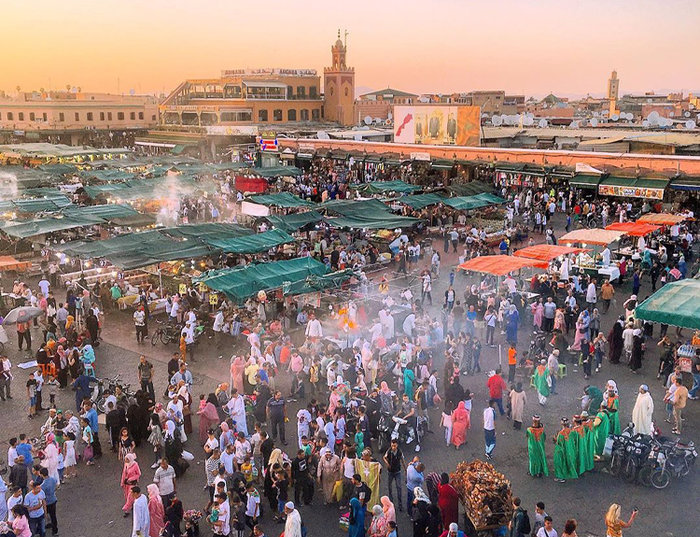 #medinaofmarrakesh | @laurageissend
Snake Charmers and Henna Tattoos
Now's your chance to see snake-charmers and monkey merchants up close. The maze-like assortment of narrow streets that make up Medina of Marrakesh can be intimidating for first-timers, but this UNESCO World Heritage Site is one of the most exciting marketplaces you'll ever explore. With street performers, healers, henna tattooists, and all manner of other merchants, it's a chance to experience Marrakesh — and, by extension, Morocco — in microcosm. Make sure to also stop through Jemaa el-Fna, which hosted public executions 1,000 years ago (its name translates to "assembly of the dead") but is much friendlier today.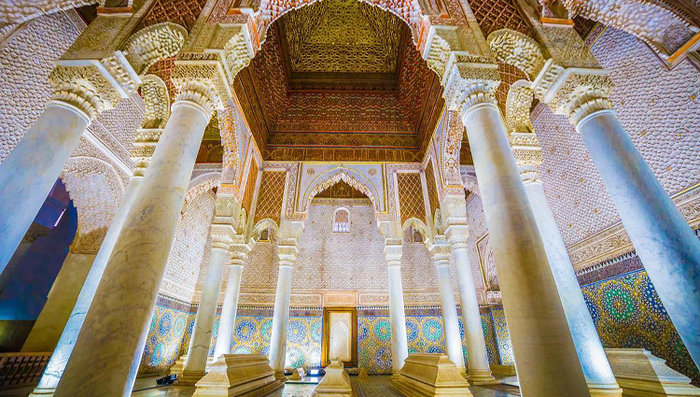 Saadian Tombs | @b_tyce
In This Life or the Next
The final resting place of Sultan Ahmad al-Mansur, the Saadian Tombs were built in the 16th century but lay undiscovered until 1917. Sixty other members of the Saadi Dynasty are entombed here, too, and though somber, it isn't exactly a mournful place. In fact, with their cedar wood, stucco, and Carrara marble, the tombs are exceedingly beautiful. There are three rooms, the most popular of which features the famous Chamber of the 12 Pillars — a truly grand mausoleum that would even make the pharaohs blush.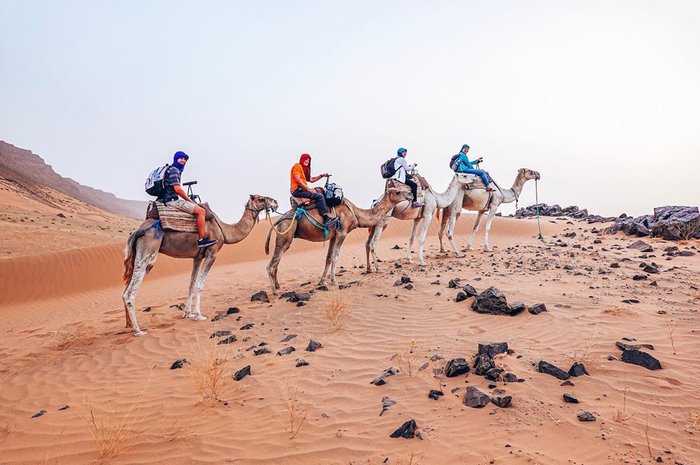 The Sahara Desert, Morocco | @emilygoesplaces
Marrakesh by Mule
Marrakesh rests in the shadow of the Atlas Mountains, which are stunning no matter how you see them. Even so, the best way to actually experience those snow-capped peaks is by riding a mule — an experience made even better by the inclusion of a camel trek. There are waterfalls to explore, mint tea to drink, and Berber villages to learn about. It makes for a fun, relaxing day trip, not to mention a great way to catch a glimpse of Morocco's more tranquil side without straying too far from the city.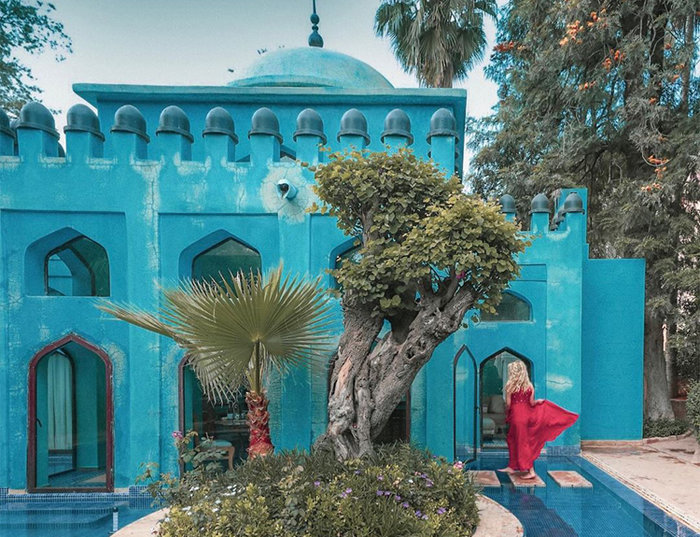 @thesunsetcolada
"It was one of those trips I keep very close to my heart. Morocco is definitely a country I will be back visiting soon and this gorgeous Persian Villa will hopefully be my home again."