| | | |
| --- | --- | --- |
| EDITION 12 | | | 3:21 read time |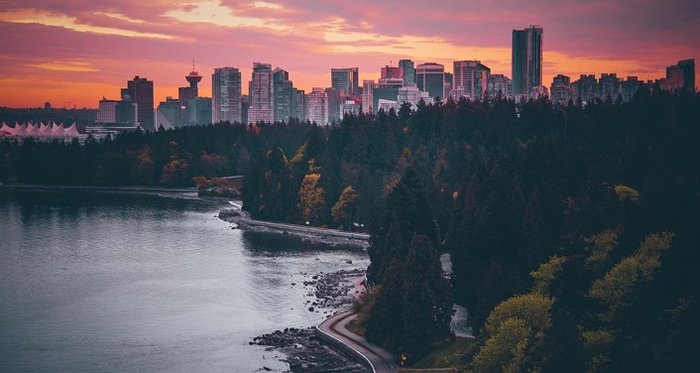 #vancouvercanada | @staysinspired
Where towering steel buildings mirror giant green pines, Vancouver is a city of duality. Nature and steel coexist side by side to create a bustling modern city with all the advantages of the great outdoors. Every corner you explore is set against a breathtaking backdrop of snowy peaks and glistening water. Meanwhile, on the hiking trails, you look down on a sparkling skyline that is stunning from every angle.
Vancouver, British Columbia, Canada
N 49.28° / W 123.12°

Ahoy, mateys!
The Port of Vancouver is the largest port in Canada, and the 4th-largest cruise ship port in the world.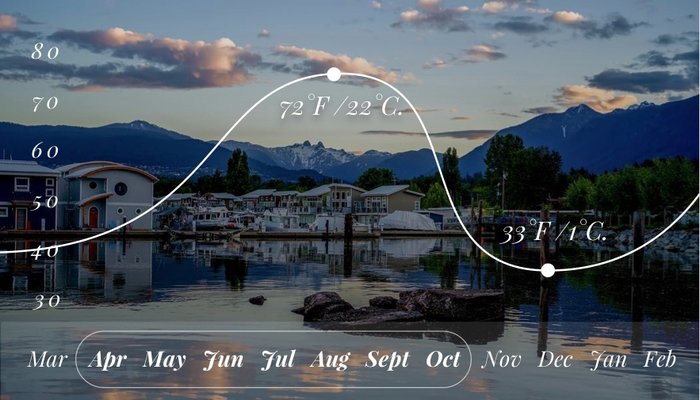 @glenhouse_studio
Vancouver is one of the warmest cities in Canada, receiving far less snow than its counterparts. But don't let that fool you. The winter can be quite frigid and wet. Vancouver is most beautiful in its drier months, between April and October.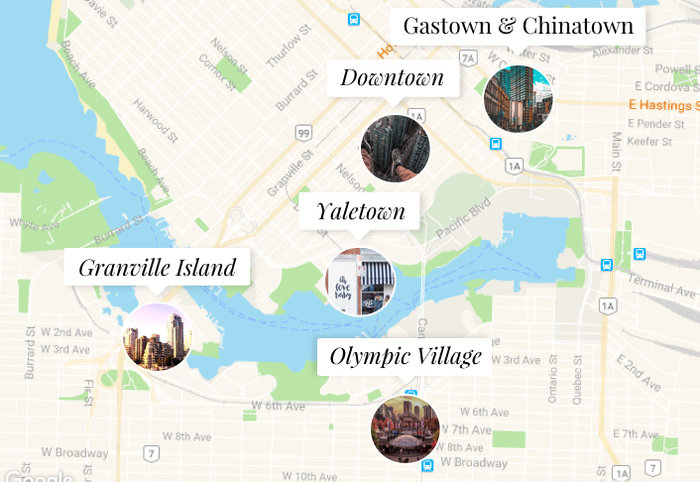 Who Are the People in Your Neighborhood?
If you want to learn to navigate Vancouver like a local, you have to get to know its different neighborhoods. The Greater Vancouver Area is massive, so breaking it down into smaller pieces will better help you explore.
Gastown & Chinatown
The old town district, with cobblestone streets and a vibrant cultural heritage.

Downtown
With a thriving social and shopping scene, downtown has plenty to offer.

Yaletown
This former industrial area has become a chic paradise with fabulous foodie destinations.

Granville Island
Home to the famous Public Market, Granville Island is a great shopping and entertainment destination.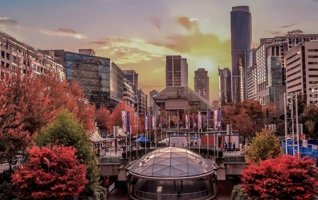 Olympic Village
Where the 2010 Olympic athletes stayed, this area has great breweries, restaurants, and a beautiful harbor view.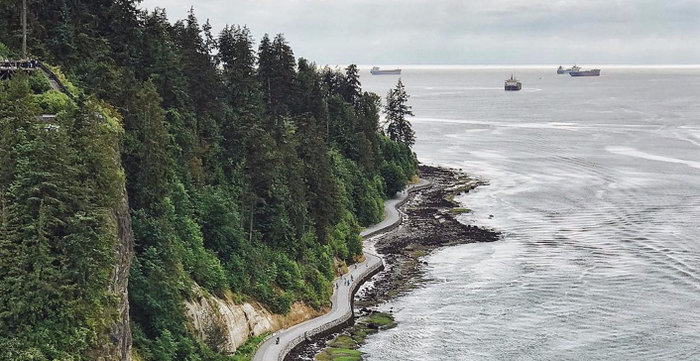 Stanley Park Seawall | @backyy
Tour de Stanley Park
At 1,000 acres (that's 157 acres larger than NYC's Central Park) Stanley Park is a behemoth of trees, paths, lakes, and meadows. The best way to see the entire park is by bike, and there are numerous rental shops outside the entrance. Stick to the seawall that takes you around the park. Or if you're feeling up to it try out the gravel paths running through the woods. Make a pit stop at the Tea House for lunch.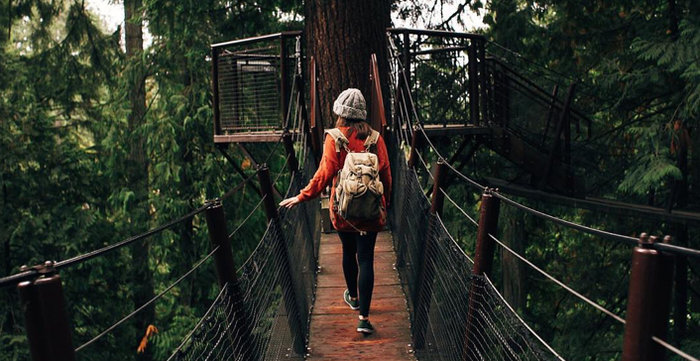 Capilano Suspension Bridge Park | @fieldnotes__
I Can't Take the Suspense!
Clammy hands. Wobbling knees. Don't look down, don't look down! Shoot, you looked didn't you? Capilano Suspension Bridge is one of the world's longest and highest suspension bridges, and it's located just across the water on the North Shore of Vancouver. It gets pretty busy, as hundreds of tourists pass through every day. Still, the bridge and the accompanying treetop adventure area, is a Vancouver must, so get there early in the day to beat the crowds.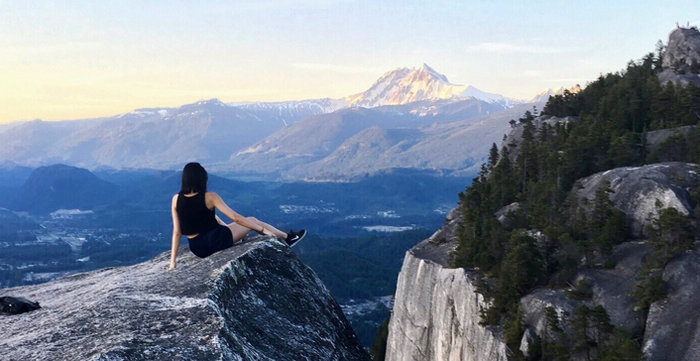 Stawamus Chief | @karissaamac
A-Hiking We Will Go
Strap on your hiking boots and leave the city behind. The mountains are calling. Vancouver is close to several popular hikes - like Grouse Mountain, Stawamus Chief, and Dog Mountain - as well as numerous lesser known trails. One of the best trails is the West Coast Trail, which runs through Vancouver Island.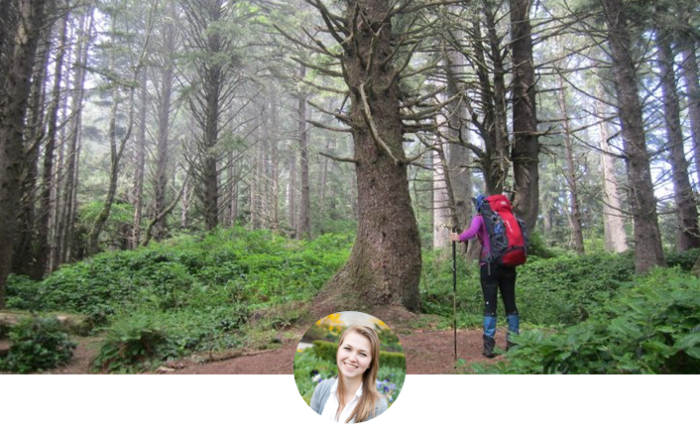 Trina's Discovery
"The West Coast Trail is a rigorous 75km backpacking trail that runs along the southwest shore of Vancouver Island. What's unique about this trail is the variety of terrain every step of the way. Whether it be hiking on the beach, exploring the rainforest, or enjoying the rich sea life in the sandstone tide pools, every day offers a breathtaking new experience. Growing up in Canada, this hike was by far one of my favorite childhood memories."
In addition to discovering, Trina is our lead designer at The Discoverer. And a proud Canadian! Got feedback on our design? Let her know by submitting your rating at the end of the email.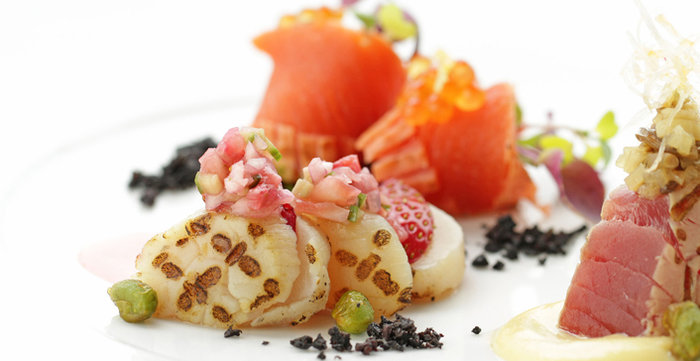 Miku Restaurant
Catch of the Day
Immediate access to the Pacific Ocean means Vancouver offers some of the freshest seafood in Canada. You know what that means. Sushi. Check out Miku near Canada Place for some of the best in the city.
Nom Nom Nom
"Forget about going to any chain restaurants!! Vancouver is all about those little diamonds in the rough. If you're vegan or gluten free or have any other lifestyle, you'll never have to worry."
- @serenamarie.photography
Restaurants

Unique Loft in the Heart of Gastown
Airbnb
From downtown modern lofts, to cozy cabins in the woods, there's no shortage of cool Airbnbs in Vancouver. Gastown especially has some funky apartments in heritage homes that will put you right in the middle of all the action.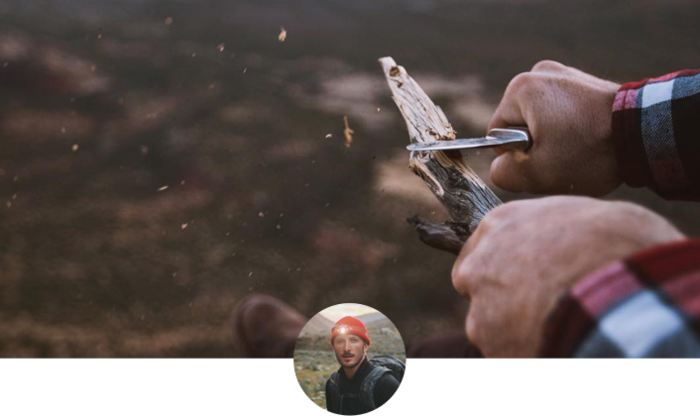 Isaac Johnston
@isaacsjohnston
| | |
| --- | --- |
| Country Count | Favorite Discovery |
| 5 | Huarez, Peru |
"I discover for...Excitement"
"I'm the type of traveler that wants to soak in everything I see. I dislike moving through an area just to see the highlights. I want to know the people, the culture and the landscape. I want to know what it feels like to live there."