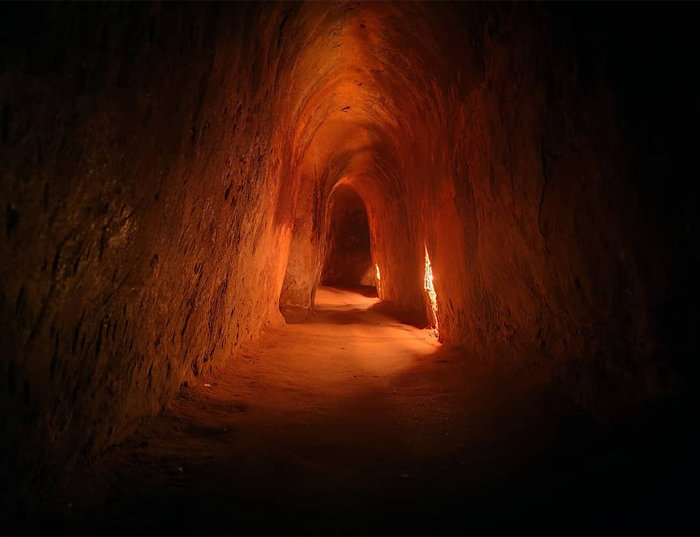 #cuchitunnels | @simon.superficial
Tunnel Vision
The Vietnam War's legacy can be felt throughout the city formerly known as Saigon, but there are few places more compelling than the Củ Chi tunnels. Part of a vast underground complex running beneath the country, this particular 75-mile-long labyrinth was used as a base of operations, supply route, and hiding place by the Viet Cong. Claustrophobes may want to think twice before entering, but anyone else — and history buffs in particular — will be endlessly fascinated.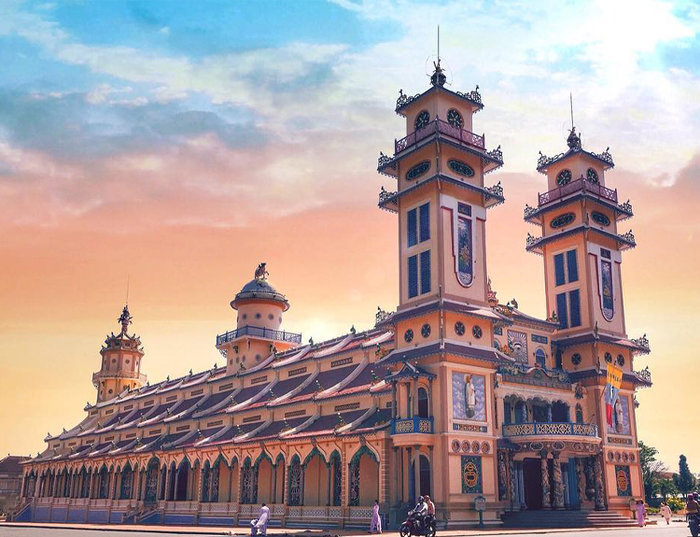 Cao Dai Temple, Vietnam | @_raesola_
Hang by a Thread
Even if you've been to a puppet show before, you've probably never experienced anything quite like the Golden Dragon Water Puppet Theater. Harking back to a tradition in which puppeteers put on shows in the waist-deep water of rice paddies, it's one of the most enjoyable ways to learn about Vietnam's rich history. The language barrier may be a stumbling block for some, but the highly visual nature of the dinner-theater show — not to mention its beautiful music — assures that little will be lost in translation. If puppets aren't your thing but you're still looking to be culturally enriched, head to Cao Dai Temple. It's beautiful and serene, with tributes to everyone from Jesus and Muhammad to Joan of Arc and Julius Caesar inside.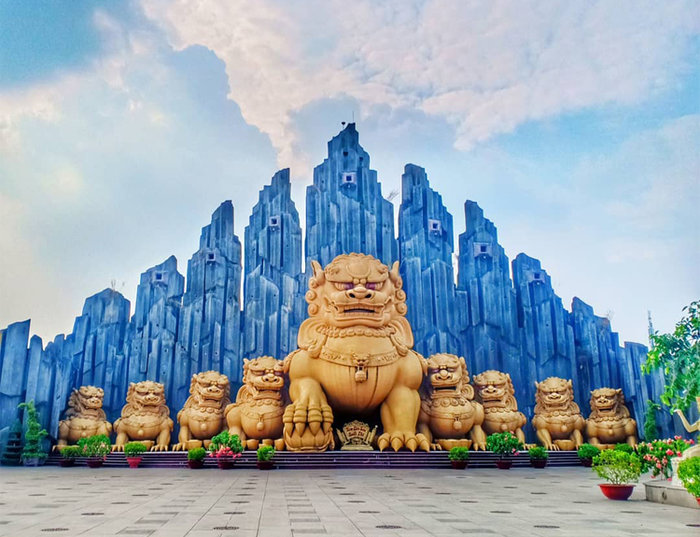 Suối Tiên Amusement Park | @astridadventurer
The Fairy Stream
There's unique, and then there's Suối Tiên — a Buddhist waterpark featuring sculptures of dragons and fish, hundreds of live alligators, and a misleading attraction called Unicorn Palace that serves as an underground tour of Buddhism's version of hell. There are also swimming pools and slides, of course, but the main attraction has to be the delightfully out-there decor. Make sure your camera is waterproof, because your friends might not believe Suối Tiên (English translation: "the fairy stream") is real unless they see photographic evidence.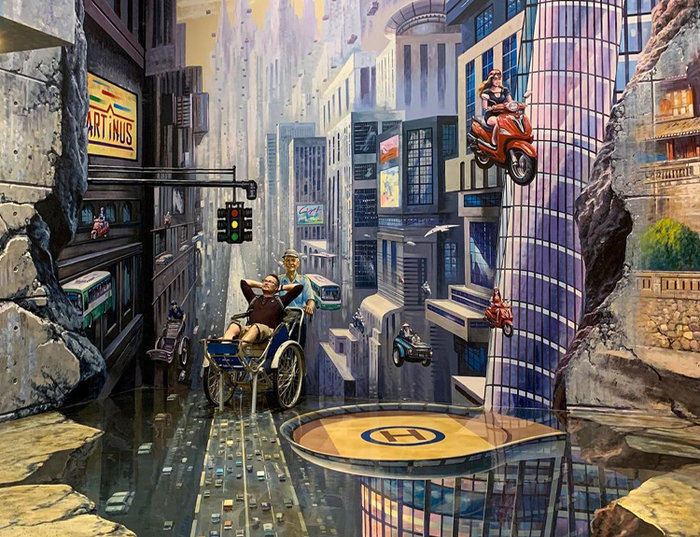 #artinus3d | @steadyasweroam
Step Into the Frame
Most museums forbid visitors from touching, or even getting too close to, the art. Not Artinus 3D Art Museum, an interactive space where guests are invited to become part of the portrait. Paintings stretch across the walls, ceilings, and floors, creating three-dimensional canvases that are enhanced by the visitors' presence. Cityscapes, giant puppies, King Kong, a fire-breathing dragon, and dinosaurs are just some of the fantastical subjects you'll get to pose alongside.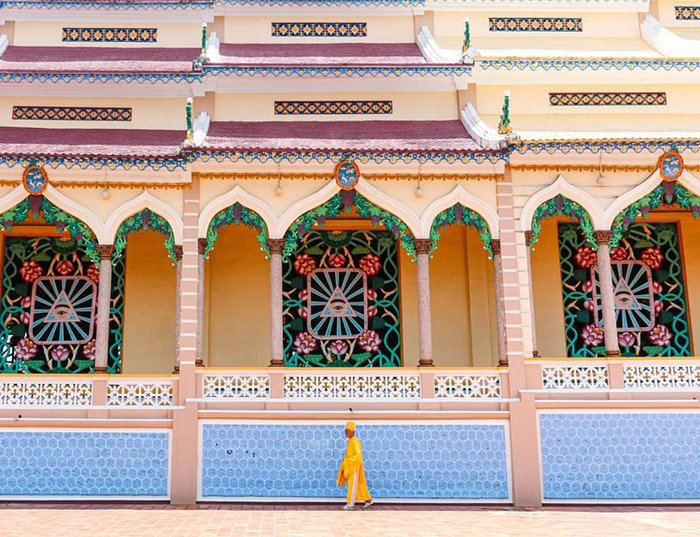 @edselserrano
"The Cao Dai Temple in Tay Ninh Province, two hours away from Ho Chi Minh City, has been on my travel bucket list since I knew about it two years ago. Caodaism draws upon principles of Buddhism, Taoism and Confucianism, and essentially believes that all religions are the same in principle. Here you see priests walking to their midday worship - they wear different colored robes depending on their spiritual allegiance: yellow, red or blue for Buddhism, Confucianism and Taoism, respectively."