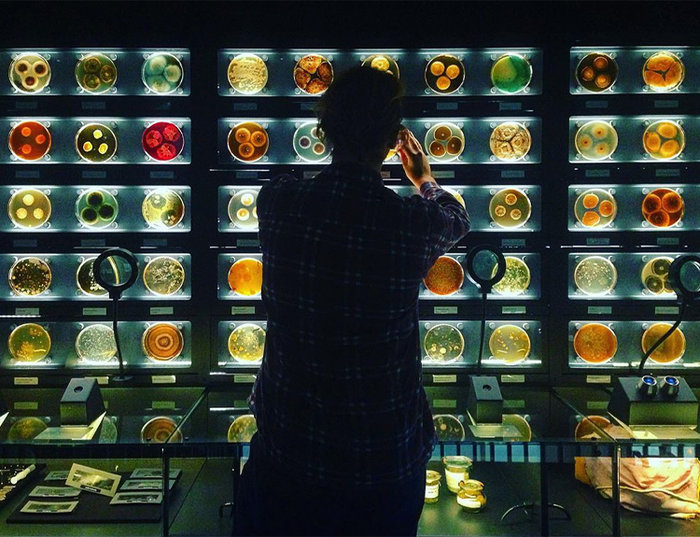 Micropia | @jodyalexandra
The Art of Seeing
Amsterdam is home to world-renowned museums — the Rijksmuseum, Rembrandt House, and Van Gogh Museum all come to mind — that are well worth your time. But make some time for two lesser-known spots as well: Micropia and Eye Filmmuseum. The former is devoted to cells, the latter to celluloid, and both are well worth an afternoon. Micropia examines the surprisingly fascinating world of microbes, and helpfully (or frightfully, depending on your perspective) points out that two-thirds of all life is invisible. The Filmmuseum, meanwhile, is a haven for cinephiles — with set photos and exhibits showcasing the work of revered auteurs like Andrei Tarkovsky, it's a visual feast befitting its subject.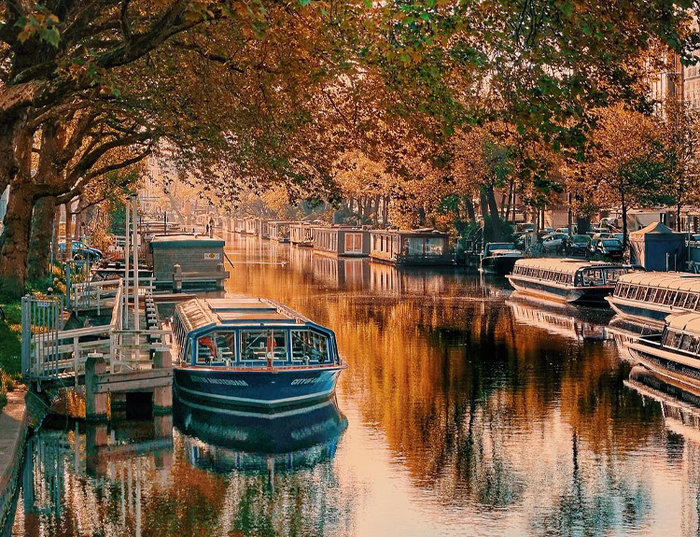 Amsterdam Canals | @tatsolbe
Cruise the Canals
But those are for tourists, you may be thinking. You wouldn't exactly be wrong, but some activities are massively popular for a reason. Taking a canal cruise offers a unique view of the city that you simply can't get on terra firma, especially since there are so many options — one is especially kid-friendly, another centers around burgers and hot dogs, and another still lasts two-and-a-half hours with dinner included.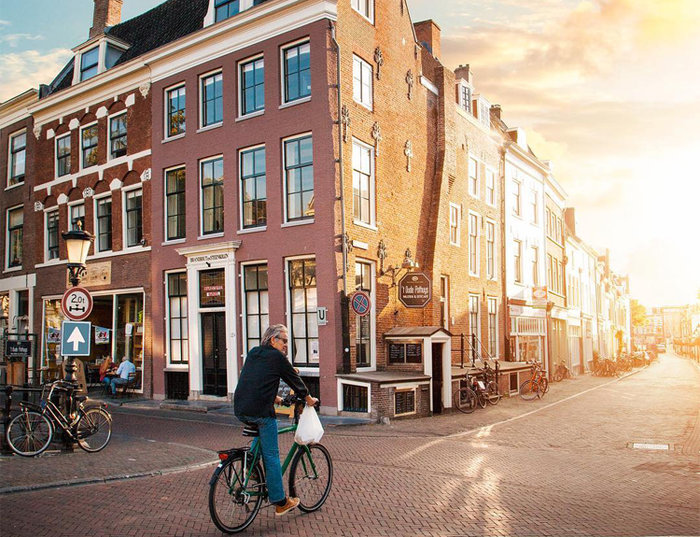 Jordaan, Amsterdam | @itsmadsphoto
Small Streets, Big Moods
When visiting a new city, one of the first questions is which neighborhood(s) to prioritize. That's easy here: Jordaan, which is situated on the Singelgracht canal and replete with 17th-century homes featuring tranquil courtyards and gardens. If you want to experience Amsterdam the way locals do, stroll through this pleasant-but-lively district and make sure you visit De 9 Straatjes (the Nine Small Streets) for good food and shopping.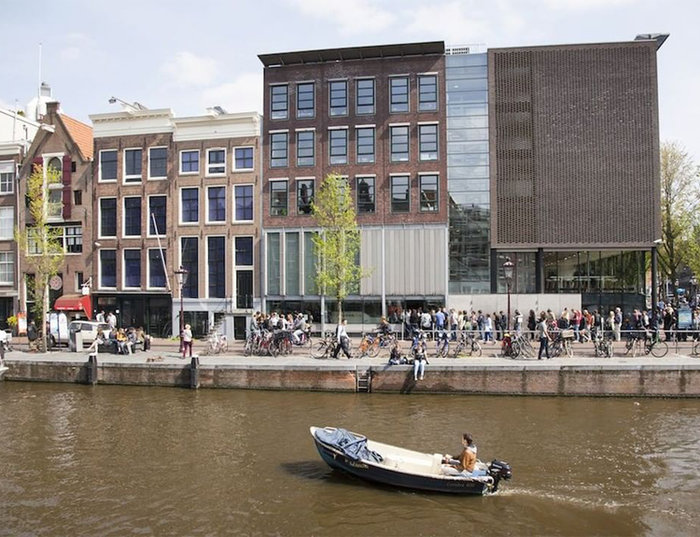 #annefrankhouse | @international.locals.amsterdam
The Secret Annex
"In spite of everything, I still believe that people are really good at heart." With those words in particular and her diary in general, Anne Frank became a symbol of hope amid the Holocaust. The Anne Frank House, where she lived in hiding during World War II, is now a permanent memorial and museum. Exhibits like her first diary and the hinged bookcase through which she and her family entered the Secret Annex make for a solemn experience, but an essential one at that.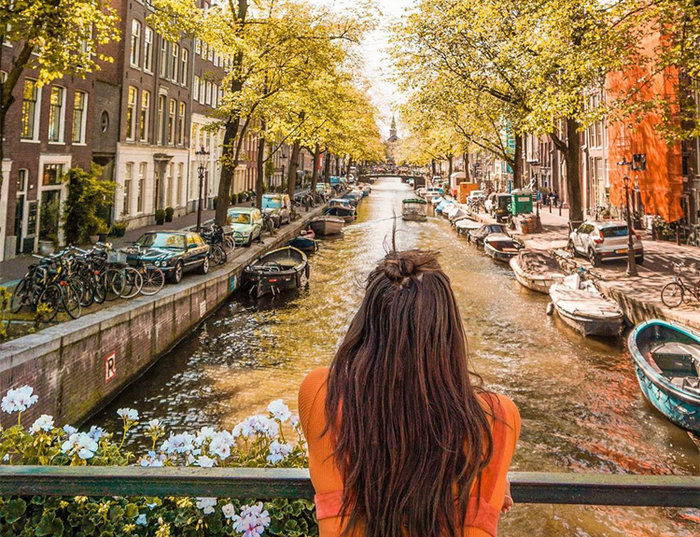 @alleykerr
"Amsterdam is a timeless city defined by its endless running canals, eccentric culture, and rich trade history. A destination wedding is what drove me to visit Europe for the first time, but little did I know how much I'd fall in love with this city and their stroopwafels! I'll never forget the joy of getting lost along the canals that seemed to never end."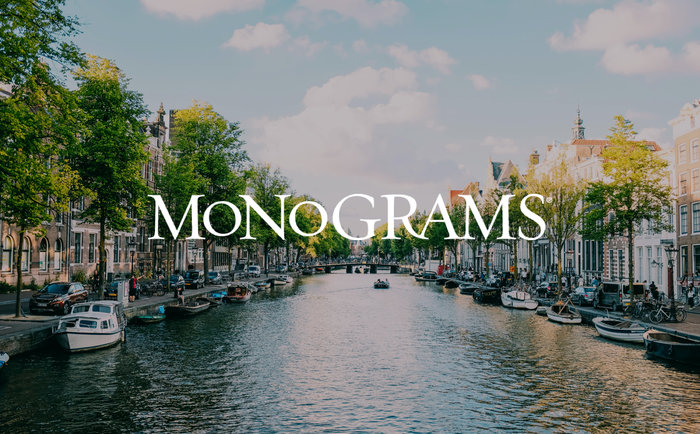 Amsterdam
A Better Way to Travel
Every edition of The Discoverer is special to us, but this one is exceptionally so — and not just because Amsterdam is so amazing. It's also because our friends at Monograms are presenting our guide to one of the most essential cities in Europe. 

Monograms all-in-one vacation packages are a cut above going on your own. Each travel package comes with hand-selected hotels, Local Host® service, exclusive VIP sightseeing, and transportation, which includes first-class trains. If you'd like to discover Amsterdam in a unique way, visit Monograms here.