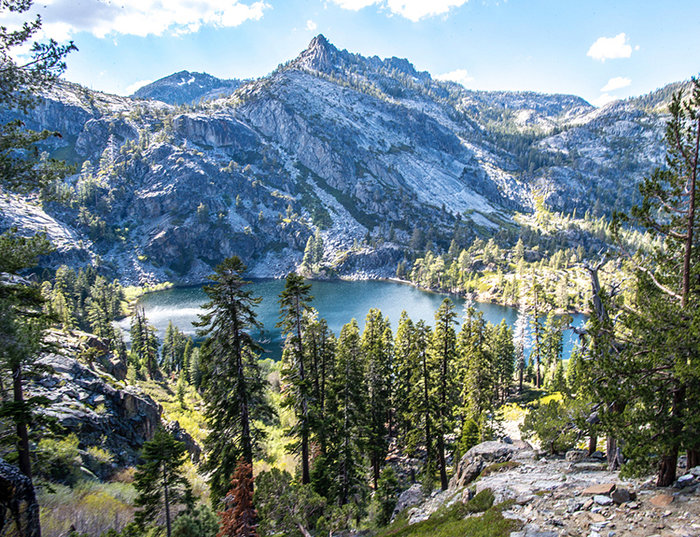 Eagle Falls Lake Tahoe | @mrubelowsky
The Other Lake in Tahoe
Visiting Lake Tahoe itself is a given, but it isn't the only body of water worth your time. There's also Eagle Lake, which you can reach via the beginner-friendly, arrestingly beautiful Eagle Falls Trail. You'll walk alongside pine trees as you make your way to the water, sure to see other hikers (and their pups) along the 1.8-mile route. It's both a communal and personal experience, the kind adored by all nature-lovers.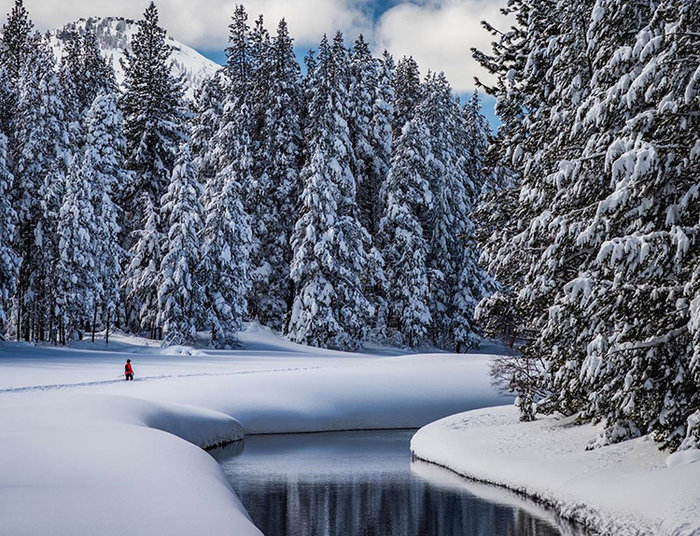 Donner Memorial State Park | @paulhamillphotos
Indomitable, Unafraid
The tragedy of the Donner Party is a vital part of this area's history, and it's movingly remembered at Donner Memorial State Park. A National Historic Landmark that's home to both the Emigrant Trail Museum and Pioneer Monument, it honors all those who traveled west to the Sierra Nevadas — including those whose journeys were ill-fated. (The monument is particularly moving, with a plaque that reads, "Virile to risk and find; kindly withal and a ready help. Facing the brunt of fate; indomitable — unafraid.") The area is also great for hiking, fishing, and camping.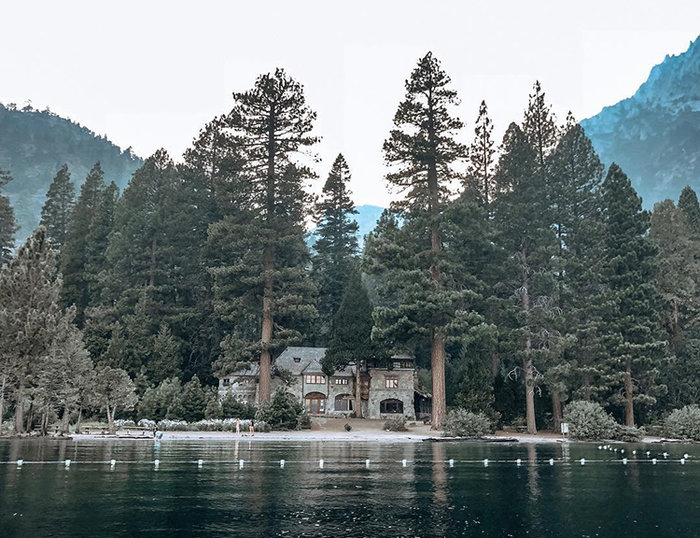 Vikingsholm | @saramizzay
Scandinavian Hospitality
Most of the world's best Scandinavian architecture is in, well, Scandinavia. A rare exception is Tahoe's Vikingsholm, a 38-room mansion first opened as a summer home in 1929. Located alongside scenic Emerald Bay, it's now open to the public and part of the National Register of Historic Places. Daily tours run from June to September and provide a highlight reel of the property's 232 acres, which include the only waterfall that flows directly into Lake Tahoe and the lake's only island. Come prepared, though — Vikingsholm is only reachable via boat or a one-mile hike.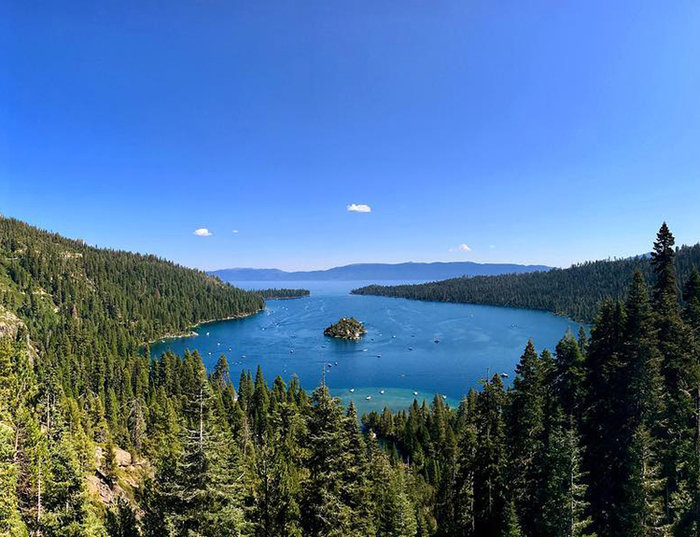 Inspiration Point | @twelve.twenty
Buena Vista
Towering 600 feet above Lake Tahoe is Inspiration Point Vista, which is perhaps the best place to take in the area's natural beauty. It's also an ideal way to end your trip to Lake Tahoe, not least because you'll be able to see several of the spots you've visited. From Vikingsholm to Emerald Bay and beyond, you'll have a bird's-eye view of Lake Tahoe's best. (Bonus: No hike required!)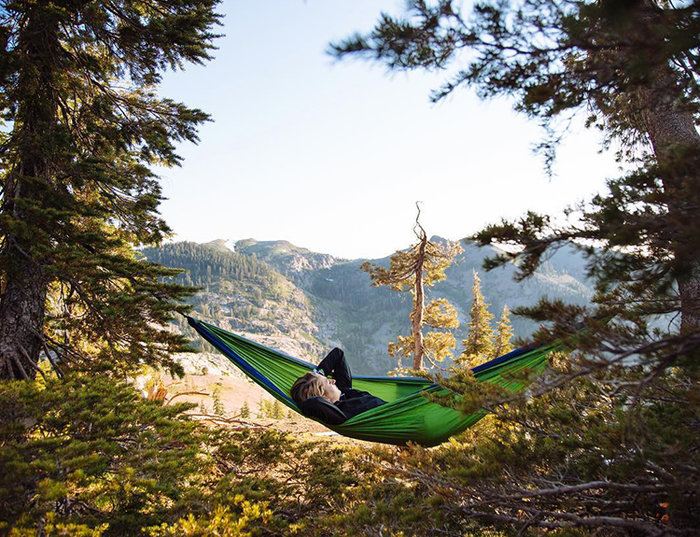 @diana.gerstacker
"Lake Tahoe is a perfect place to visit in any season, but go in July or August to take full advantage of the lake, hiking trails, and camping opportunities. One particular summertime activity that's not to be missed is kayaking or boating out to Fannette Island, climbing to the top, and exploring the abandoned tea house."