| | | |
| --- | --- | --- |
| EDITION 14 | | | 3:29 read time |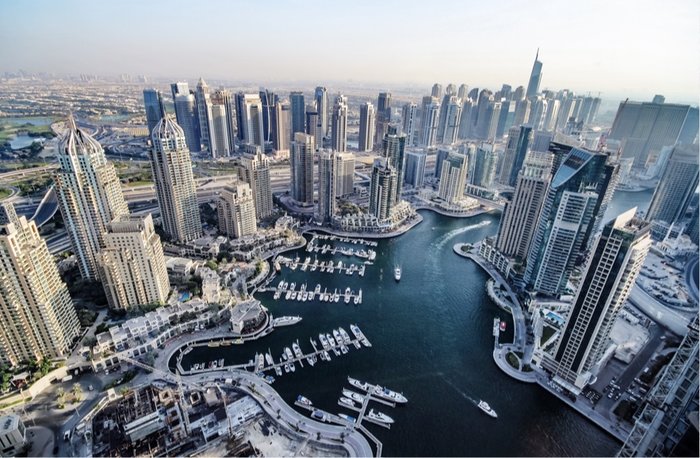 Dubai, United Arab Emirates | @pjozkan
With shimmering steel skyscrapers and rolling turquoise waves, Dubai shines so bright, you'll think it's a mirage. This glamorous city is a haven for cultures all over the world, bringing people together to delight in the best parts of life: good food, entertainment, modern wonders, and a heap of style. A bright spot in the Middle East, Dubai beckons all travelers to its flashy shores and guarantees you a good time you won't soon forget.
Dubai, United Arab Emirates
N 25.20° / E 55.27°

City on Top
Dubai is the proud holder of a number of international records such as the tallest man-made structure, only seven-star hotel, tallest hotel, first country to have its own Microsoft Word font, and our personal favorite, world's tallest chocolate sculpture!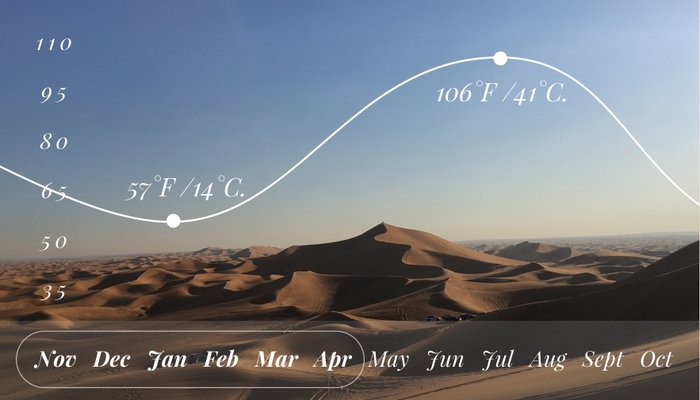 @maxinnerangell
November-April
Desert = Hot. Avoid the summer and plan your trip between November and April.
Want to jump on a plane right now? Consider waiting to click that "buy" button until the 2020 World Expo, which will take place in Dubai. Construction is underway for some spectacular exhibitions that are sure to blow your socks off.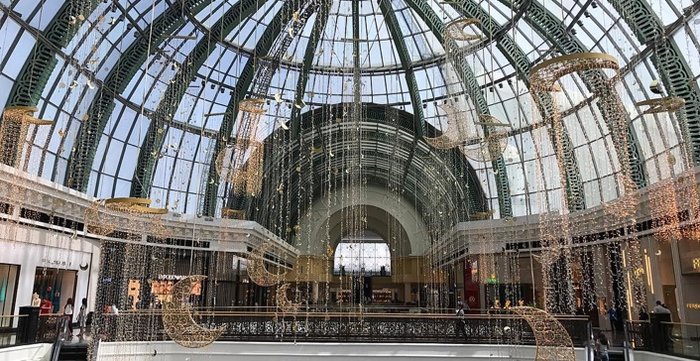 Mall of the Emirates | @garipovbulat
A Shopaholic's Dream
Shopping in Dubai is more than a workout for your credit card. It's a fully-immersive experience that is just as thrilling as an amusement park. The Mall of Emirates is a staple, with over 700 stores, a full aquarium, and its own indoor ski slope. Another can't-miss is Ibn Battuta, the world's largest themed mall with six different courts.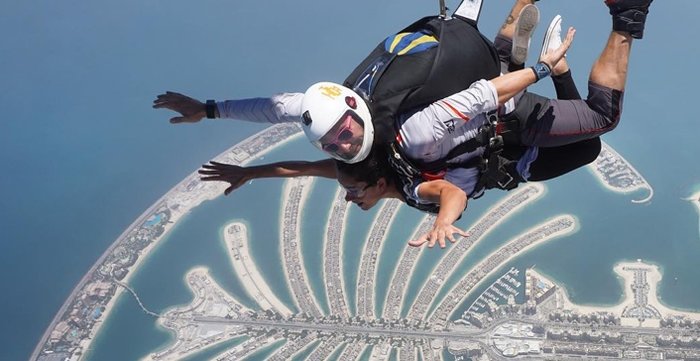 #skydivedubai | @sara2woo
Build-A-Isle
Dubai's favorite hobby is dreaming up new and more elaborate spectacles. One of its particularly incredible feats is Palm Jumeirah, the world's largest man-made island. Home to luxurious mansions and the Atlantis Resort, this crazy place is best experienced from above, either by helicopter or, if you're really daring, skydiving.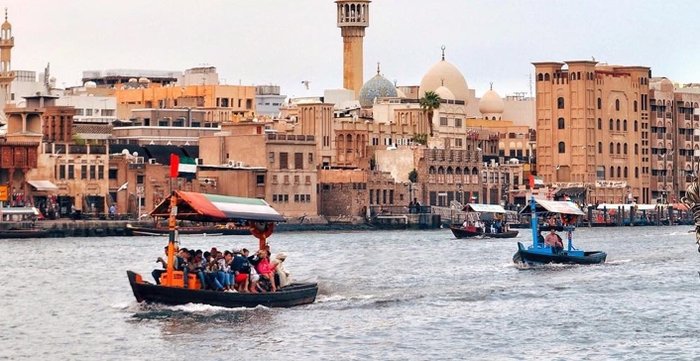 #dubaicreek | @kvdenn
Respect Your Elders
To understand how Dubai came to be the beacon of the modern world, you have to trace its history back. And there's no better place to experience the city's history than Bur Dubai. Here you'll find the traditional souks, as well as the historic neighborhood Bastakiya Quarter, and the Dubai Museum. Plus, the ride into Bur Dubai on an abra (old boat) across Dubai Creek is an experience in itself.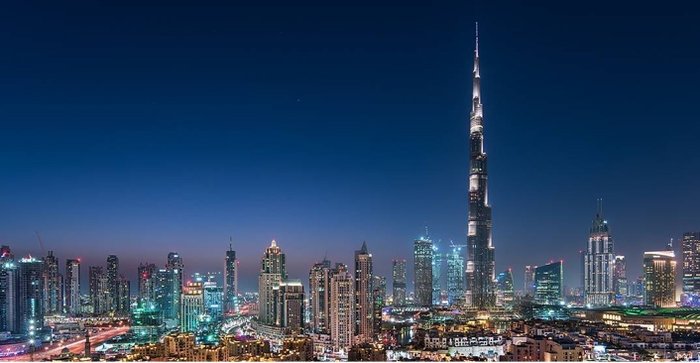 Burj Khalifa | @danielcheongdubai
Up, Up, and Away
What's Burj Khalifa? Oh, it's just the tallest building in the world, with the most floors in the world, and the longest elevator ride in the world. No biggie. You can't go all the way to the top (like this guy did) but you can buy tickets to one of the two viewing platforms on floor 124 or 148. Just don't forget some anti-perspirant because with views like this, you're bound to get a little sweaty.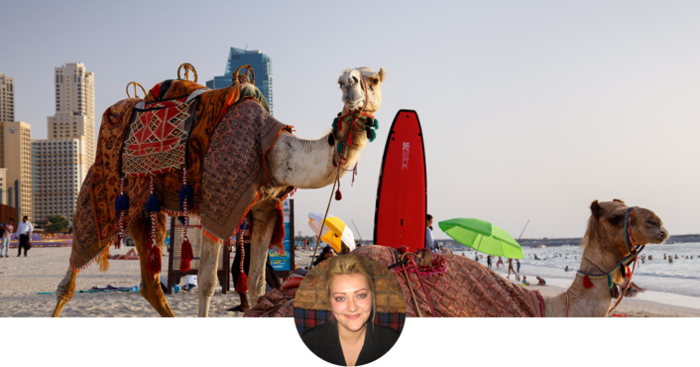 Ioana's Discovery
@ioana_budeanu
"Beyond the elegance, the futuristic style, and the abundance of possibilities, I've found something very heart-warming in Dubai: diversity, power, kindness, joy, stories, and people so smart and loving, that I wanted to stay there forever."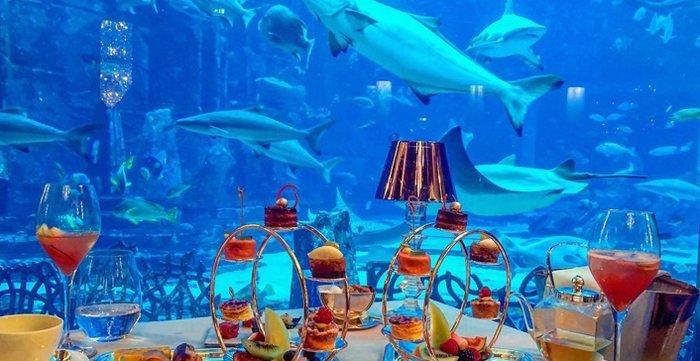 Ossiano, Atlantis The Palm Dubai | @miareviews
Under the Sea
Who hasn't dreamt of being a mermaid? Well, your childhood self is in luck! Ossiano underwater restaurant at the Atlantis Resort lets you live out that fantasy with a dining experience completely under the sea. With floor to ceiling views of a huge aquarium and delicious seafood cuisine, you can watch the fish and eat them too.
Around 80% of the 2.8 million people in Dubai are expats, and you know what that means. With so many cultures mixing, you're going to be exposed to A LOT of great food. Here are some other top picks!

Salero Spanish Bar
View

The Meat Company
View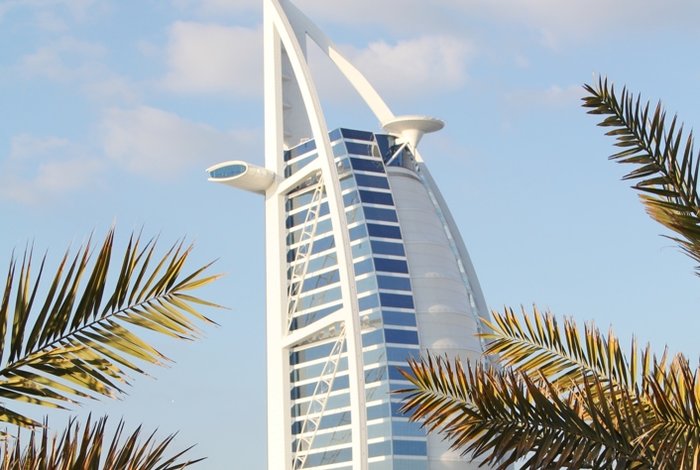 Burj Al Arab | @marzia_abeni
Come Sail Away
Think you've stayed in a luxury hotel? It's time to redefine your standards. Burj Al Arab is one of the most elegant hotels in the world, with its own 7-star rating. Shaped like a boat sail, this shimmering hotel is perfect if you want to go all out.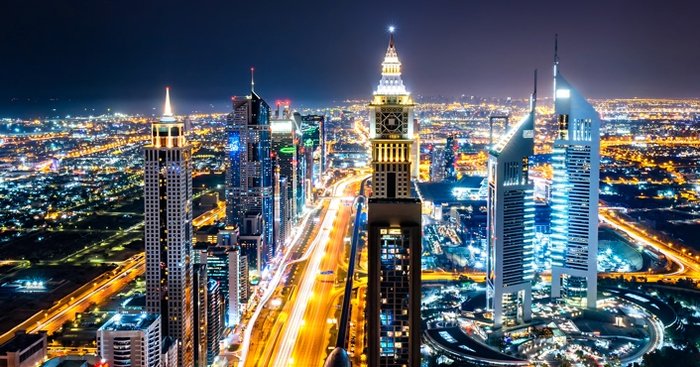 #visitdubai | @alphaspotting
Travel Tip
"Dubai is continuously developing and having stayed here for almost 8 years, I could say that it's an amazing country and a good tourist place for everyone that wants to experience luxury, fun, and entertainment. The architecture is incredible and you'll have the chance to see the old and new Dubai. Just be prepared for the heat as it gets really hot starting the month of June until November. And remember, wherever you are, to always show respect to locals, their customs, and traditions. It is good to follow rules and regulations. "
- @richard.salamat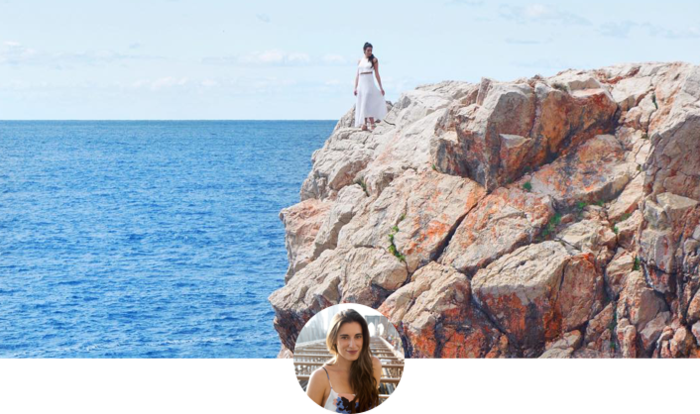 Tessa Juliette
@travel_wheretonext
| | |
| --- | --- |
| Country Count | Favorite Discovery |
| 33 | South Korea |
"I Discover To...feel the thrill of finding new places."
"I am the type of person that says yes to everything. Sometimes that gets me into trouble but I wouldn't travel any other way. The world is too big and too beautiful to never see. Exploring it is the greatest gift you can give yourself."