| | | |
| --- | --- | --- |
| EDITION 15 | | | 2:53 read time |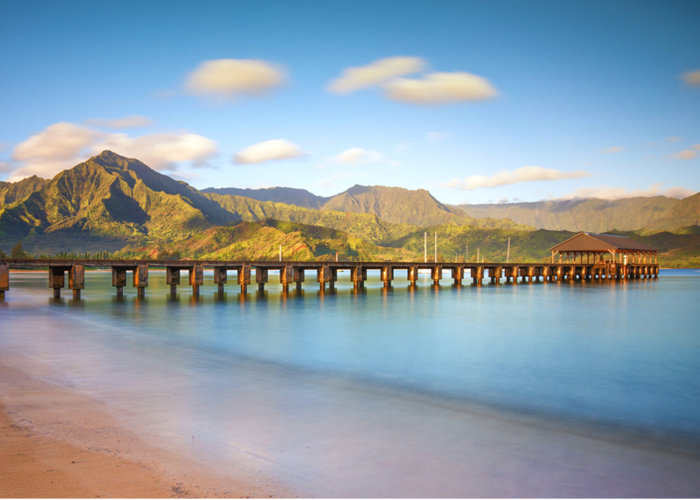 #hanaleipier | @jjohnson_photography
The soul of Kaua'i, the Garden Island 
of Hawaii, lies along its northern shore, where towering green mountains meet the laughing smile of the bay. With nearly two miles of beach, and immediate access to the vast and enchanting Nā Pali Coast State Park, Hanalei Bay seamlessly joins the best parts of Hawaii in one magical place.
Hanalei Bay, Hawaii, USA
N 22.20° / W 159.50°

Donkey Beach, Kauai-Hawaii | @chludil_petr
Toes in the Water
The best part of Hanalei Bay is its 2-mile stretch of beach, which offers all your favorite beach activities. Take a stroll down the insta-worthy pier, go camping at Hanalei Beach Park or recreate that George Clooney scene from The Descendents.
Looking for a quieter spot to relax? Try Donkey Beach just up the road for a more secluded experience.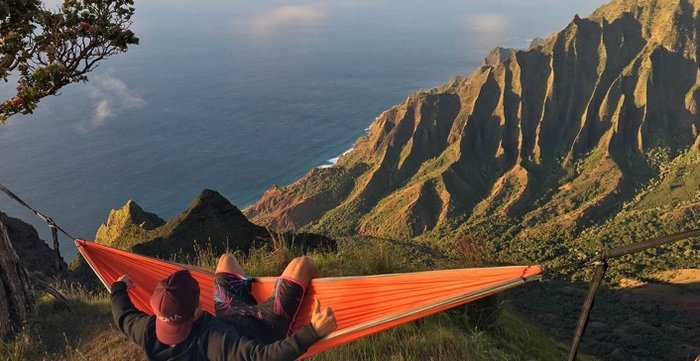 #napalicoast | @the_phil_life
Welcome to Jurassic Park
Just a few minutes away from Hanalei Bay is a majestic swatch of nature waiting to be explored. Nā Pali Coast State Park stretches out over 6,175 acres, and is home to some of the most beautiful sights in the world. Don't miss Kalalau Trail, an 11-mile hike that includes picturesque waterfalls and dizzying views. And yes, scenes from Jurassic Park were filmed here. But don't worry, the dinosaurs died out a long time ago. Right?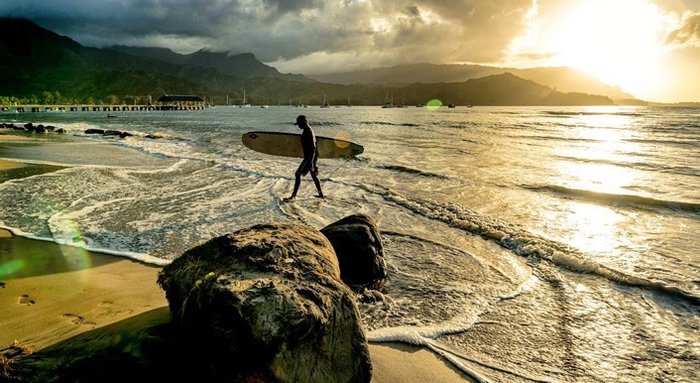 Pine Trees Beach | @chadjonesimages
Everybody's Gone Surfing
Of the numerous water-based activities to participate in Hanalei Bay, the area is most well known for its surfing. Over the years, many world-champion surfers have made Hanalei Bay their home. The waves range from beginner to advanced depending on which part of the beach you are. Advanced surfers should check out Pine Trees Beach aka Waioli, a world-famous surf area, where you can test your skills.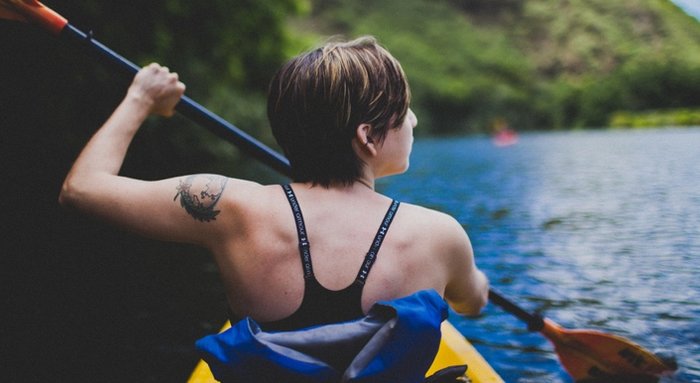 Wailua River | | @spencerfinnley
Why Not Wailua?
Grab a paddle and a life jacket and kayak down the Wailua river. Snake your way through tropical forests and underneath waterfalls. If you're lucky, your guide might even treat you to an impromptu ukelele concert.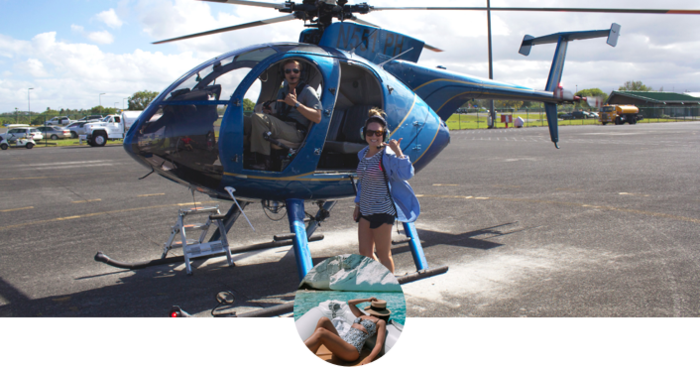 Laura's Discovery
@thisislandlife
"One of the best travel experiences I have ever had was flying into an extinct volcano crater in an open-door helicopter on the Hawaiian Island of Kauai. We descended into the crater like a scene out of Jurassic Park!"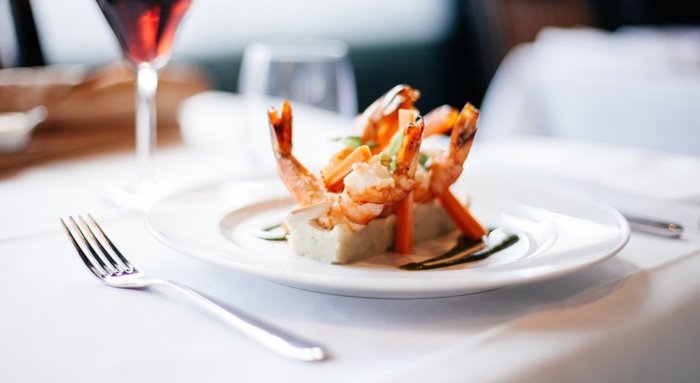 Bar Acuda
Small Plates, Big Flavor
After a long day of swimming and hiking, there's nothing small about your appetite. But you won't want to miss the small plates at Bar Acuda, a chic restaurant known for its relaxed atmosphere and innovative dishes inspired by the native cuisine. Try the Polenta fries. You're welcome.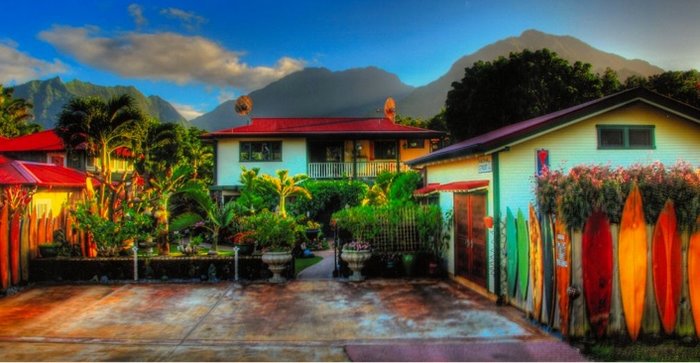 Hanalei Surfboard House
The Hanalei Surfboard House
Just a few blocks from the beach is The Hanalei Surfboard House, a classic Hawaiian bungalow with several rentable suites. Surrounded by vintage surfboards, you'll be dreaming of hanging ten all night long.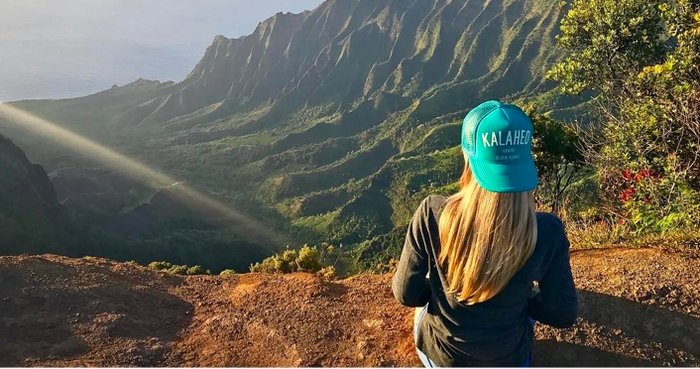 #napalicoast | @amyyoks
Travel Tip
See that stunning Kauai red dirt? Guess what? It stains. Big time. When you're exploring, wear clothes you won't mind getting stained. And don't worry about it, Kauai is a very casual place, so you can leave the formalwear at home.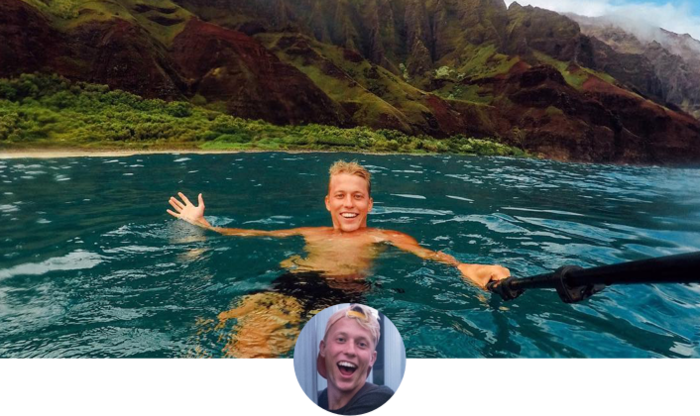 Jorden Tually
@jordentually
| | |
| --- | --- |
| Country Count | Favorite Discovery |
| 21 | Palawan |
"I Discover To... create adventure, experience culture and meet people with different stories from all over the globe!"
"One late afternoon I swam beneath the famous Kauai ridge line as the sunset burnt the clouds like fire. It was flipping amazing, a sunset I'll never forget!"