| | | |
| --- | --- | --- |
| EDITION 16 | | | 4:15 read time |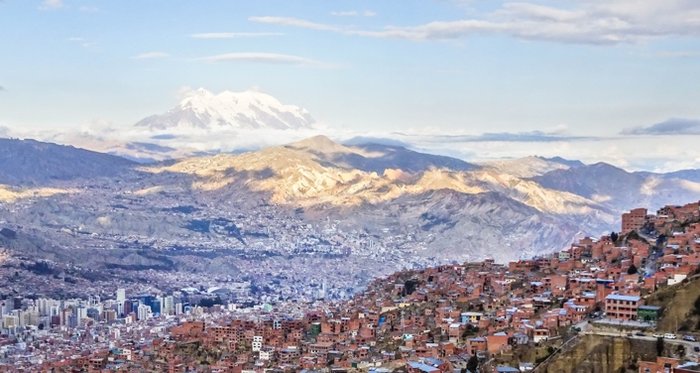 La Paz, Bolivia | @germanbackpacker
Though its name literally translates to "peace," La Paz is one of the least peaceful cities in the world. It's a sprawling urban jungle that presents a clash of sensory input that will shock your senses. This city of extremes reaches geographical and cultural zeniths, but no matter how chaotic it gets, you can't deny that La Paz is one of the most fascinating cities on the planet.
La Paz, Bolivia
S 16.50° / W 68.12°

#FunFact
La Paz is the highest capital city in the world, sitting at 3,000 meters above sea level. Beating altitude sickness is your first priority when you visit. Here's how.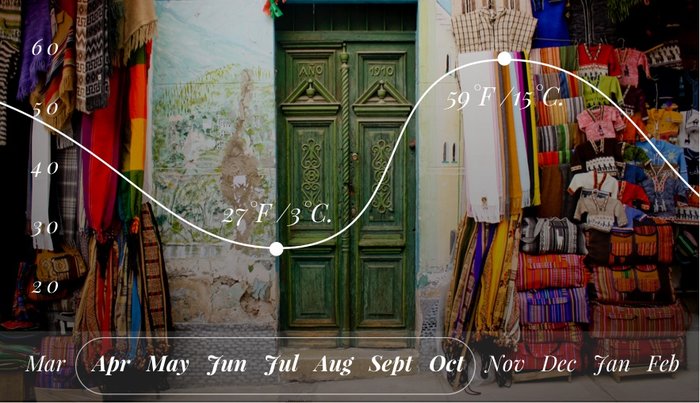 @smithandpippin
April-October
Plan your trip around the dry winter season, between April and October, when the weather is cool and the sun shining bright. You'll also have the chance to catch one of the colorful festivals that take place in the winter, like Bolivia's Independence Day and Fiesta del Gran Poder.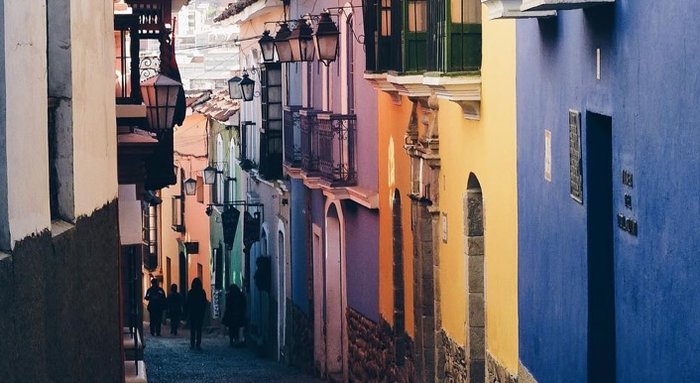 Calle Jaen | @fleurdebonheur
See Jaén Travel
In the hustle and bustle of the concrete circus that is La Paz, Jaén Street is a colorful oasis. This little bohemian corner is the perfect place to stop for a cup of coffee and strike up a conversation with local artists. Wander past the shops and restaurants adorned in bright colors, and make time to step into the tiny yet worthwhile historical museums sprinkled along the street.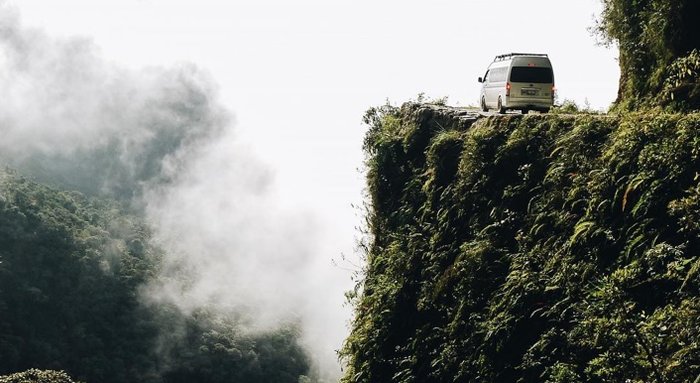 #yungasroad | @jorge.uribem
It's All Downhill From Here
La Paz has some high highs and low lows. For the daredevil in you, it's the perfect chance to do something a little crazy. Like bike down Death Road. That's right, Yungas Road has been crowned the "Most Dangerous Road in the World." Over 40 miles of downhill turns, the road runs from the freezing mountains into the sweltering jungle with plenty of spine-tingling turns and cliff drops to keep you on high alert.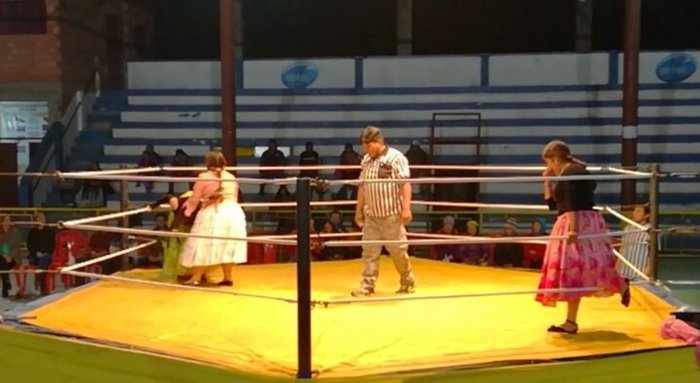 #lapazbolivia | @andrea_chieri
And In This Corner...
If you're looking for a unique experience, then we have one for you. Cholita wrestling. "Cholita" is a traditionally derogative word for indigenous women in Bolivia, who are known for wearing petticoats, braids, and traditional bowler hats. But these women are reclaiming the power every week in a wrestling show. It's not MMA level fighting (or acting) but there's still something crazy fascinating about watching women in petticoats hurling each other around the stage.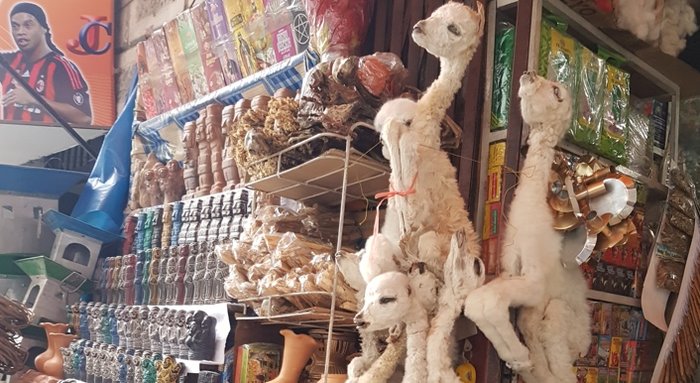 Mercado de las Brujas | @eduardo_cozer
Double, Double Toil and Trouble
Remember when you bought your first home and you knew something was missing? And you thought, of course! A dead llama fetus! Luckily, we know where you can get one. Mercado de las Brujas (Witches' Market) in La Paz is famous for selling strange charms, love potions, and yes, dried baby llamas to bury under your house for good fortune. (Because, you know, why not?)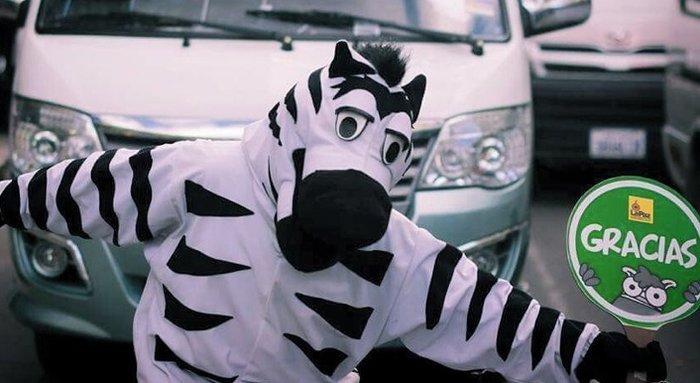 #justaddzebras | @igno_27077
Not All Heroes Wear Capes
Some wear zebra suits. La Paz is home to the cebritas, volunteers helping direct traffic and make the streets safer for pedestrians. The program launched in 2001, and has expanded to other cities, making crosswalks safe again around the world.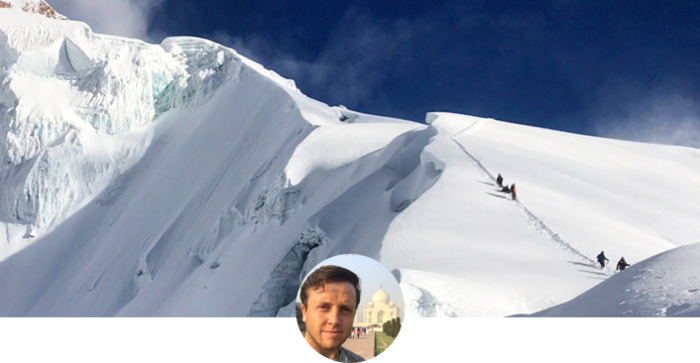 Brent's Discovery
@brentfolan
"I was invited to hike Huayna Potosi outside La Paz. This 6,088m hike has been the most physically and mentally challenging thing I have done in my life. As you climb your way to the peak, every ounce of your body wants to turn around. You have to remind yourself with each step you are that much closer. When we made it to the summit, we were rewarded with one of the most beautiful sunrises of my life."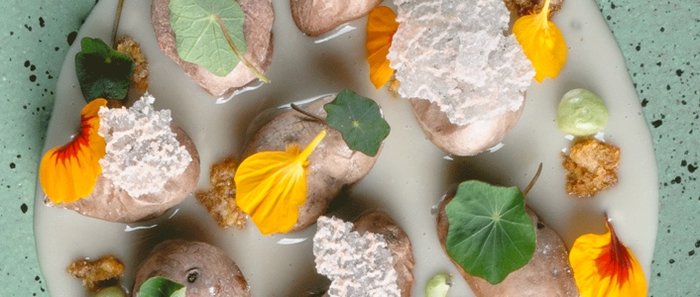 La Paz, Bolivia | Gustu
Mucho Gusto!
One of the best places to pick up a fork and knife in La Paz is at Gustu. Founded by world-renowned chef Claus Meyer, the restaurant only serves food sourced from Bolivia, so you'll get the full Bolivian culinary experience.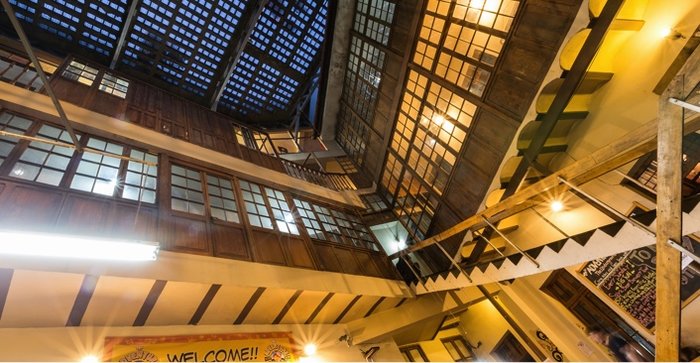 #explorelapaz | Adventure Brew Hostel
Happy Hostels
With close access to natural wonders like the Andes Mountains and Atacama Desert, La Paz is a waystation for many backpackers touring South America. For the travelers stopping through the city, there are several hostels that are perfect for getting a good night's sleep, and making a few new friends. One of our favorites is the Adventure Brew Hostel, which has its own onsite brewery. Cheers!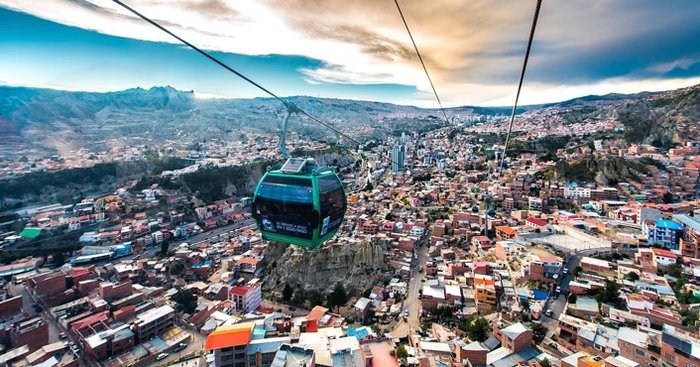 Mi Teleférico-La Paz | @maluveltze
Travel Tip
Fed up with the crowds and traffic? La Paz has you covered. Its cable car system takes you up in the air and transports you between major attractions, taking the walking out of your travel. Before you scoff, remember that a higher altitude means a nice uphill stroll turns into a marathon. So don't be afraid to hop on and ride away.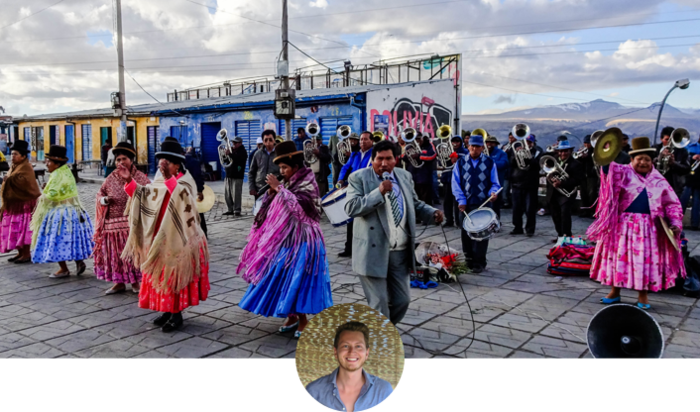 Patrick Muntzinger
@germanbackpacker
| | |
| --- | --- |
| Country Count | Favorite Discovery |
| 52 | India & Kenya |
"I Discover To...leave my comfort zone and to inspire people to do the same."
"I took a cable car up to an area called el Alto to get a nice panorama of the city. El Alto is one of the poorer communities in the city and I was excited to leave the city center and see a different part of La Paz. There were small huts along the street, with locals sitting in front of them, heating up with bonfires in the cold Bolivian winter. There was a random group of Cholitas and musicians singing and dancing in the streets. This was a true local, non-touristic experience that showed me the poverty of the people, but also their vitality and their pride in their culture."