| | | |
| --- | --- | --- |
| EDITION 02 | | | 2:51 read time |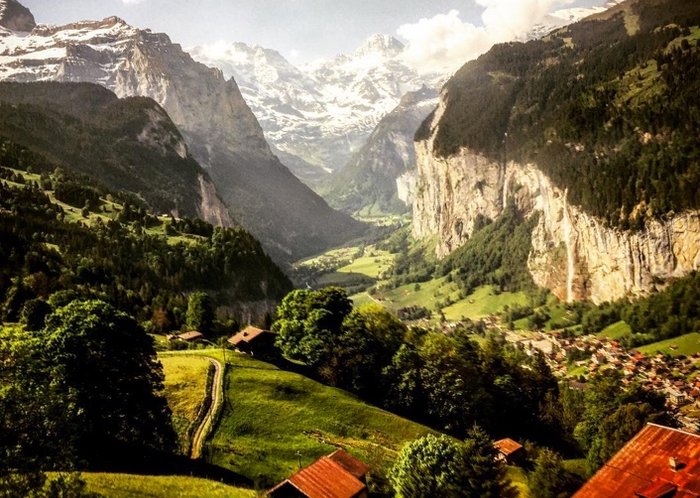 #interlaken | @phil.ald
Calling all adventurers! Interlaken, the explorer's playground, awaits. This Swiss getaway is packed with dazzling scenery, and scream-your-pants-off adventures, ideal for adrenaline junkies and romantics alike.
The best way to experience Interlaken is a highly-contested national debate. Is it skiing down the powdered slopes from the top of Jungfrau? Taking a relaxing stroll through flowered fields? Soaring a thousand meters above a sparkling lake? You'll have to decide for yourself.
Interlaken, Switzerland
N 46.68° / E 7.86°

#FunFact
The name Interlaken means "between two lakes" which is a fitting description. You can find this town nestled between Lake Brienz and Lake Thun, high in the Swiss alps.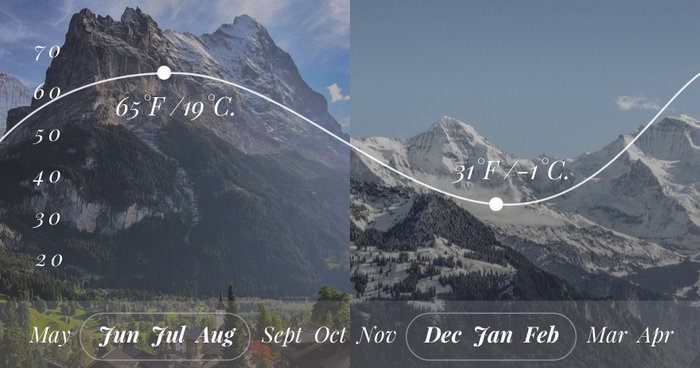 @sennarelax | @rolfstucki
Interlaken transforms between summer and winter, and both seasons are equally beautiful. So how do you choose? Snowy peaks or summer breezes? Guess you'll have to plan two trips!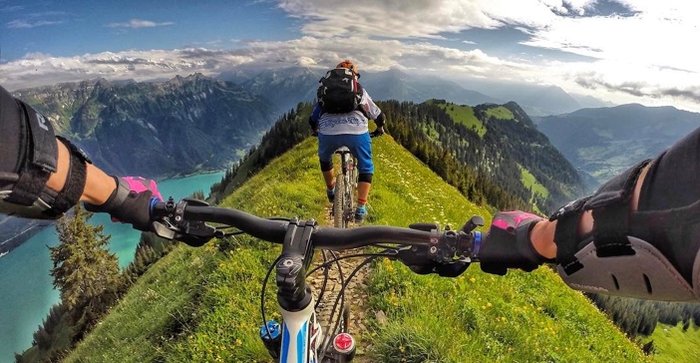 Augstmatthorn | @bart_fojt
Double-Dog Dare You
The adventures never stop in Interlaken, with summer and winter activities that will feed your hungriest adrenaline cravings. From whitewater rafting to bungee jumping, Interlaken offers more thrills than Disneyland. Strap on a helmet and check out everything Interlaken has to offer.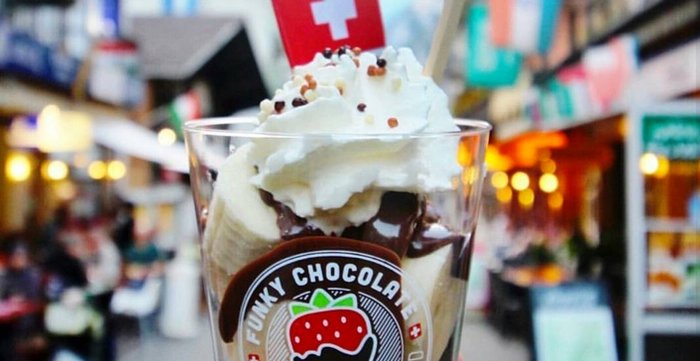 #interlakenswitzerland | @mel_tow
Join the Funky Chocolate Club
If you've been dreaming of Swiss chocolate, then we have the spot for you. In the heart of Interlaken, the Funky Chocolate Club offers a delicious workshop that teaches you about the origins of chocolate, and shows you how to create your own chocolate masterpieces.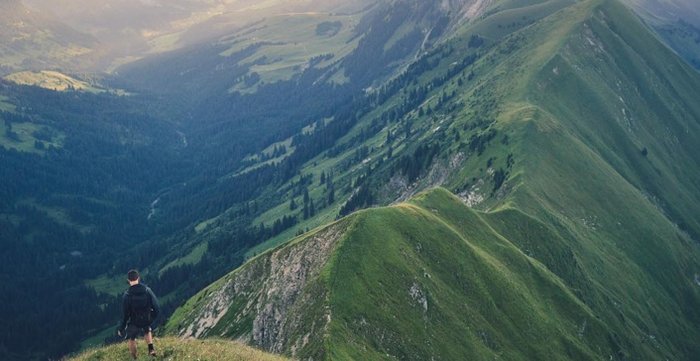 #hardergrat | @benji_dadswell_
Live on the Edge
Have you ever been on a balance beam? Well, this trail is a little like that, only 1500 meters up. The Hardergrat Trail runs 27km between Interlaken and Brienz along a dizzying ridge. This hike is definitely not for beginners, but offers stunning views of the surrounding Alpine peaks that are well worth the shaking muscles.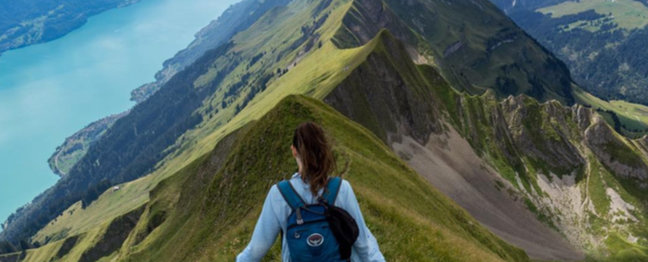 Hike the Hardergrat Trail
"The ankle turning, head spinning, edge walking Hardergrat trail was one of the most beautiful I've ever been on & an amazing intro to this Swiss weekend getaway." ‑@michcrook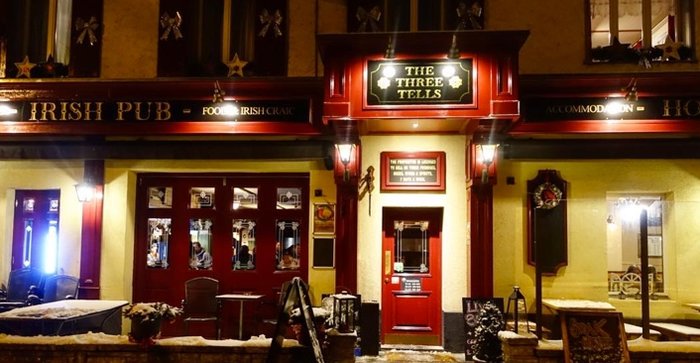 The 3 Tells Irish Pub | @lizzyeon_travel
Beers on Me
You know what goes great with Interlaken? Beer. It's Switzerland, after all. To get a taste of the town, try The Three Tells Irish Pub. With a great outdoor seating area, this pub is the perfect place to grab a glass and meet some locals.
#Nightcap
Try ordering a coffee with Schnapps. This particular drink has a few different names, like schümli pflümli and kaffeefertig. It's the perfect bedtime drink.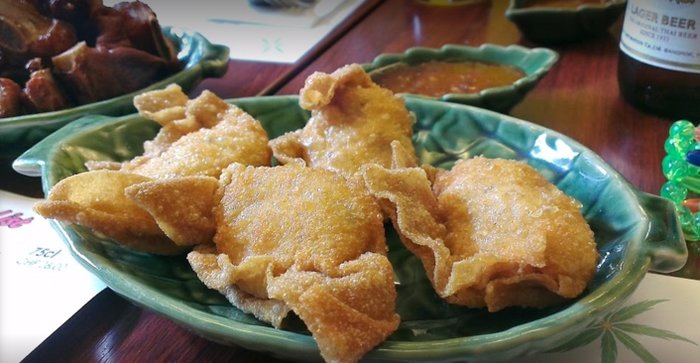 Little Thai
Satay in Switzerland?
Little Thai, a tiny, authentic Thai restaurant, is one of the best local eats. Fuel up after a long day of exploring with your favorite curry and noodle dishes.
Need More Options?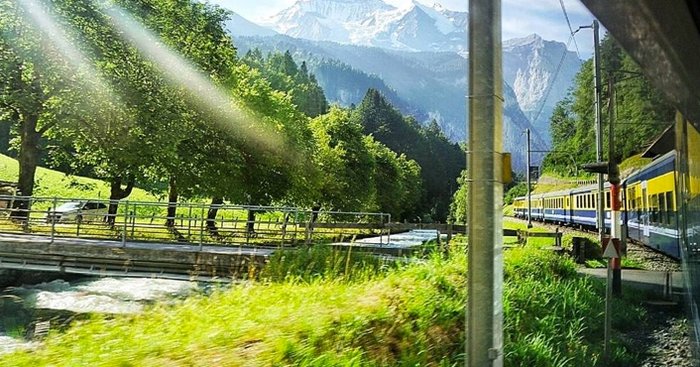 #myinterlaken | @rubbong
Choo Choo!
With no nearby national airports, it's a bit of a journey into Interlaken. The best way to travel is by train. You won't be able to take your eyes off the windows as you climb through dizzyingly beautiful scenery. You can catch trains from Zurich, Geneva, Basel, Berne, and Lucerne into one of Interlaken's two stations.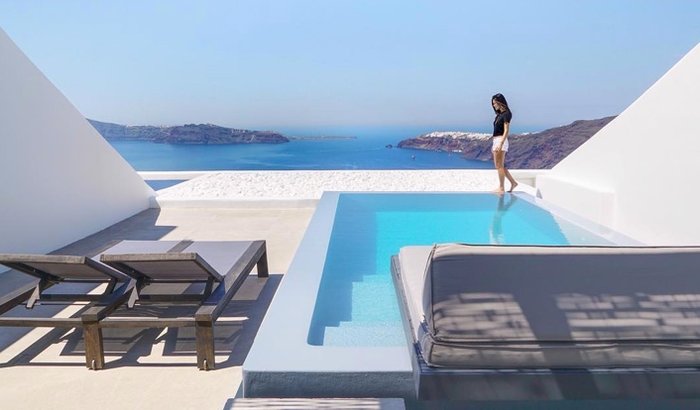 Cavo Tagoo Santorini | @michutravel
Michelle Chu
Hometown: Los Angeles, California, USA
"I discover for...nature, beautiful beaches, waterfalls, wildlife, good food, and luxury hotels!"
"I believe in seeing and experiencing in person, and there are so many beautiful places around the world that are waiting to be discovered. I just love traveling!"