| | | |
| --- | --- | --- |
| EDITION 22 | | | 3:52 read time |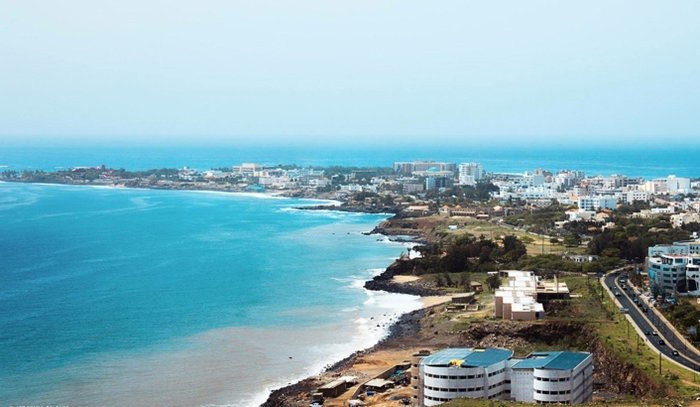 Dakar, Senegal | @lebasane
Anyone who wants cities to fit neatly in a box or category will be utterly confused by Dakar. The capital of Senegal refuses to be pigeonholed, embodying at once the traditional and the modern, the vibrant and the tranquil, the chic and the rural. This dynamic city has an old history but a young heart, with a population that is generous and creative beyond compare. We're keeping our eye on this metropolis, and the people who are sharing it with the world.
Dakar, Senegal
N 14.70° / W 17.45°

#FunFact
Dakar is the westernmost city in mainland Africa.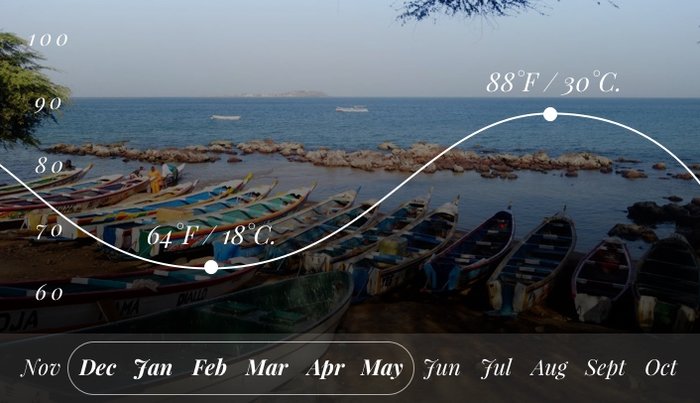 @khalifa_husseiin
December-May
Peak tourist season runs from December to February, when the rains stop and temperatures cool down at night. However, if you're looking to really get a feel for the local culture, you might want to plan your trip in late spring so you can catch events like the St. Louis Jazz Festival and Rapandar.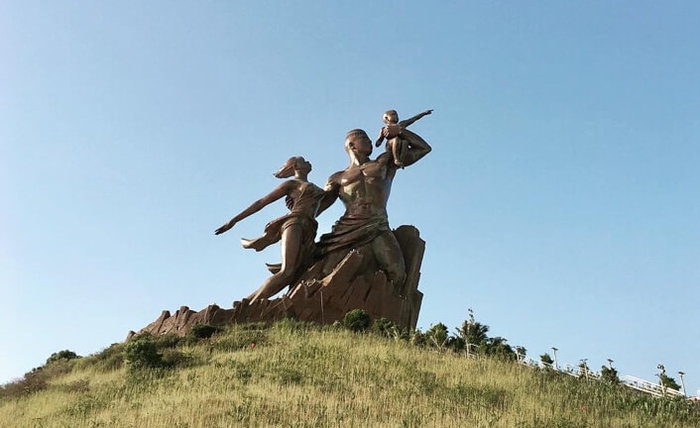 Monument de la Renaissance africaine | @0nther0adagain_0o
Take It Back Now, Y'all
To understand how this dynamic city got to where it is today, take a trip back into its history. First up is the IFAN Museum of African Arts, one of the oldest museums in West Africa with plenty of artifacts to marvel over. Next, catch a boat out to Gorée Island, which carries a dark history as a slave-trading port. Tour the museum at La Maison des Esclaves, and take some time to fully grasp the horrors of the slave trade. Finally, you (literally) can't miss the African Renaissance Monument, which towers above the city at 49 meters (160 ft.) tall (that's bigger than the Statue of Liberty). Despite a controversial history, the statue is a dominant attraction in the area.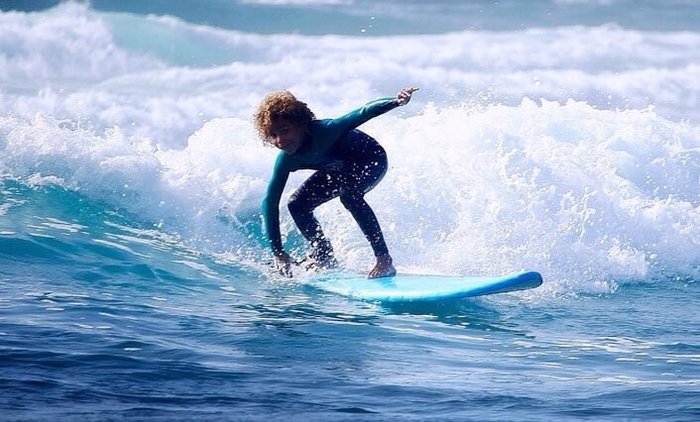 Ngor | @chrishouns
Time for Some Vitamin Sea
Ahhhhh, feel that salty sea air on your skin? No? Don't worry, we have just the fix. Off the coast of Dakar is NGor island, famous for its spectacular swell which rivals many of the top surf spots in the world. You can also hit up Yoff or Monaco beach to play a game of beach football or just relax and enjoy the sun. At sunset, take a ride along the Corniche, a long boulevard that runs parallel to the sea. Windows down is required.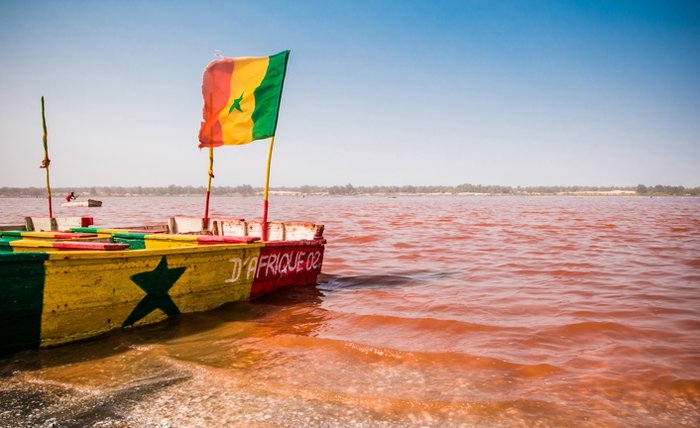 Pink Lake - Dakar, Senegal | @bayrembm
I Believe in Pink
Who doesn't love the color pink? Maybe that's why Lake Retba is such a popular draw for Dakar. This natural pink salt lake gets its rosy hue from the presence of algae, and has been a key location for salt mining. Many visitors come to this natural salt lake to take a picture and leave. But instead, hop on a quad to explore the outer edges of the area to make the most of your visit.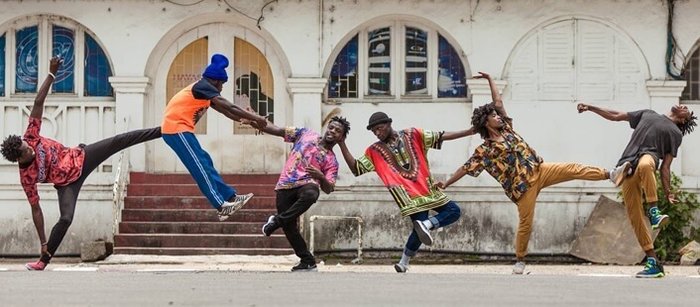 #dakarlives | @siaka.s.traore
Mbalax Movin'
Dakar is the birthplace of Youssou N'Dour, one of Africa's biggest music stars. So it's no wonder that the area is thrumming with a contagious beat. When the sun goes down the city becomes a radio with a station for everyone. From mellow melodies, to energetic beats, to mbalax (the local dance music that combines traditional sabar drumming with pop) you'll find something everywhere you go. Check out clubs like Pénc Mi or the live music venue Just4u for a night out on the town.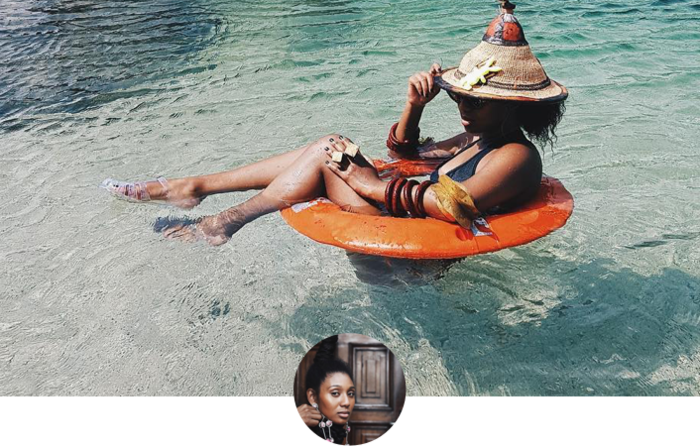 Olivia's Discovery
@codsolivia
"One of my favorite spots in Dakar is Madeleine Island, 5 minutes away, facing Dakar's coast. It's the perfect place to escape the city for a few hours, enjoy a book, swim in turquoise water, have a picnic. When visiting Dakar, come open-minded. One thing to remember to stay stress-free is that, 'Abroad, Time controls people. In Senegal, we control time.' We have our own pace."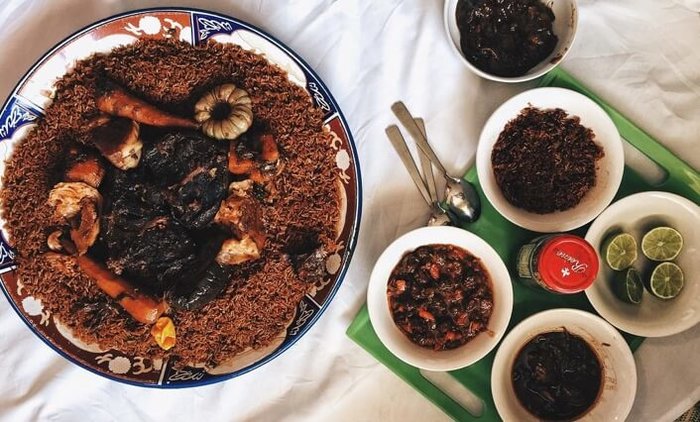 #thieb | @francinepips
Savory Senegalese
With the Atlantic Ocean a few feet away, you cannot miss out on some good old seafood. Good thing the national dish Thieboudieune (a savory seasoned fish with rice) is everywhere in Dakar. Jollof rice is another staple in Senegalese food, so get ready to eat your fill. Wash down your meal with a glass of bissap (hibiscus) juice, and a perfect seaside view.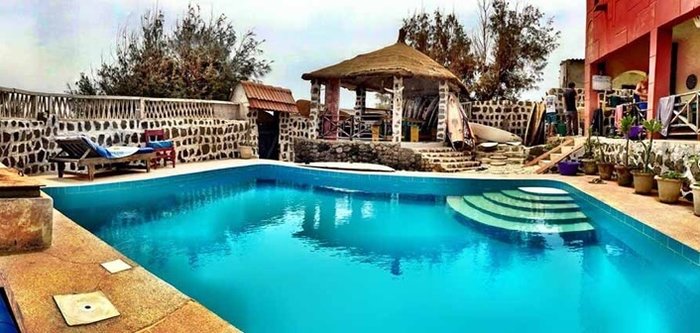 N'Gor Island Surf Camp
Surf's Up!
If you're in town to hit the waves why not sleep somewhere with quick access to the beach? Surf Camps like NGor Island Surf Camp have their own accommodations with dorm-style rooms where you can stay the night. Wake up and be in the water within minutes, but not before a full breakfast with an ocean view.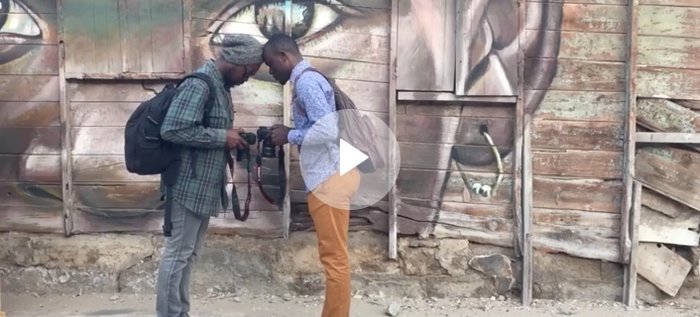 #dakarlives | @dakarlives
Travel Tip
Before traveling to Dakar, take a minute to get to know the nation's culture, brush up on your French and Wolof vocabulary, and meet the locals who are sharing this unique place with the world. @DakarLives is a great place to start. This Instagram account curates content from local artists, restaurants, and discoverers across Dakar. Discover even more of this city through their posts and online guides.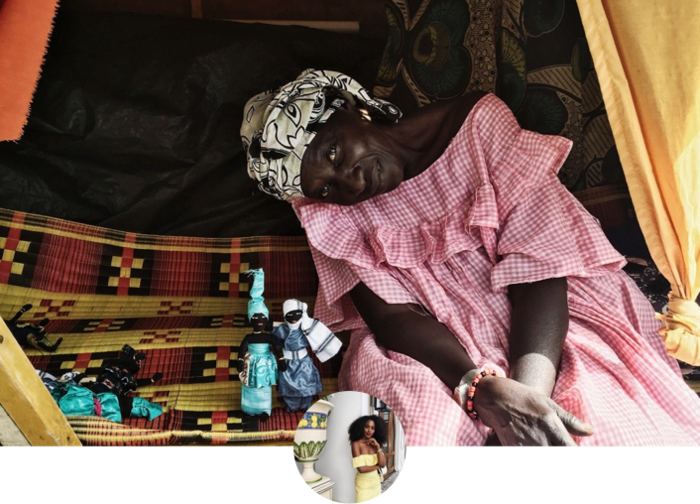 Lee Litumbe
@spiritedpursuit
| | |
| --- | --- |
| Country Count | Favorite Discovery |
| No idea! | Off the beaten path |
"I Discover To...feel alive."
"Madame Ngone caught my eye as I watched her catch fresh sea urchin in the ocean. When I first approached her for a photo, she looked me dead in the eye and said "NON!". But I didn't give up. I shadowed her, asked questions about her life, her family, and told her a bit about myself. It wasn't until I showed her some of my work that she let her guard down and agreed to have her photo taken. She then began to pose for me; we laughed together and cracked jokes. Not long after, she smiled slyly at me and then told me to go get my money because I now owed her 1500 CFA ($3). As much as she liked me and my photos, her time wasn't free. After all, she is a business woman."