| | | |
| --- | --- | --- |
| EDITION 03 | | | 2:15 read time |
#fesmorocco | @julianna.zeep_photo
With its bustling markets and quiet brick alleys, this medieval city feels lost in time. Fez's unique culture is what you're here to see - no specific attraction trumps another, as every tiled alley has its own story and charm. Get lost in the winding labyrinth of 9,500 corridors, and let the city introduce itself to you in surprising ways.
Fez, Morocco
N 34.018° / W 5.00°

#ListenUp!
Cries of "Balak! Balak!" signal that one of the many working horses or mules is coming down your alley.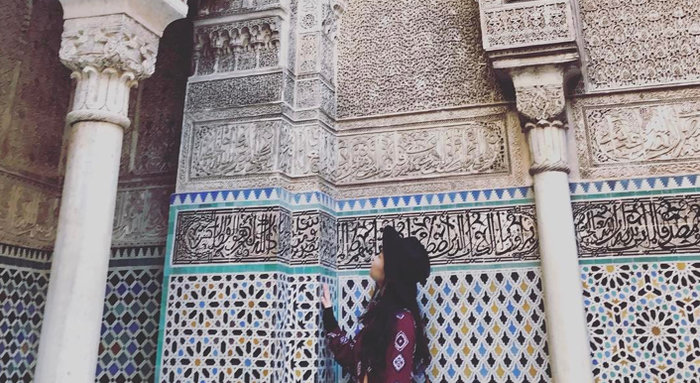 University of Al Quaraouiyine | @muzimuzi
Book Lovers' Paradise
Did you know the oldest library in the world was founded by two Moroccan women? Visit the architectural masterpiece that is the University of Al Quaraouiyine and get inspired.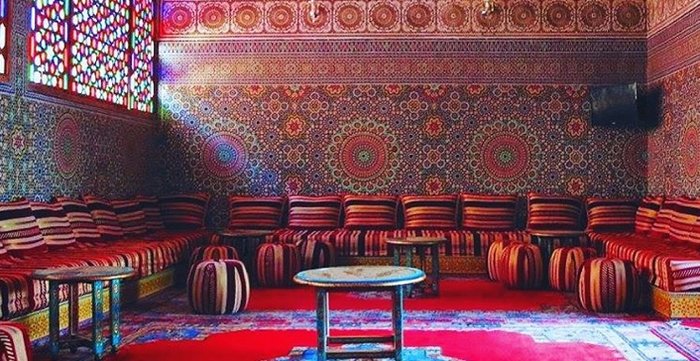 Batha Hotel Fes | @albertafleurdesoleil
After the Party's the Afterparty
Head over to the Hotel Batha for a cultural experience where expats and visitors mix and mingle. In this typically conservative city, the ability to unwind and relax in a multicultural atmosphere is a nice change of pace from a full Moroccan immersion.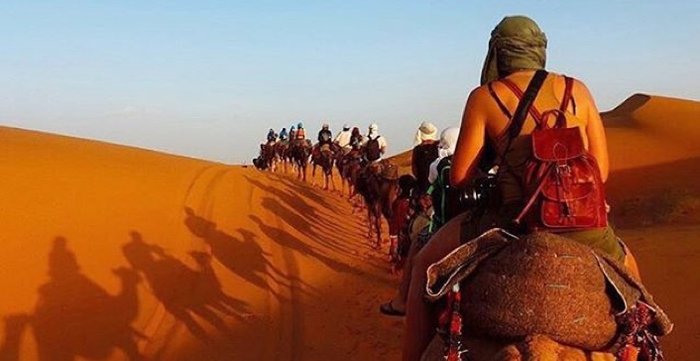 Sahara Desert, Morocco | @brendoleee
Ride of your Life
Giddy up! Rise early and prepare for the best overnight adventure of your life - a camel tour of the Sahara Desert. Take a scenic bus ride through spectacular cedar forests and meet some new monkey friends on your way to the rolling sand dunes. Spend the night in the small village of Merzouga, and wake up early to witness the awe-striking sunrise over the dunes.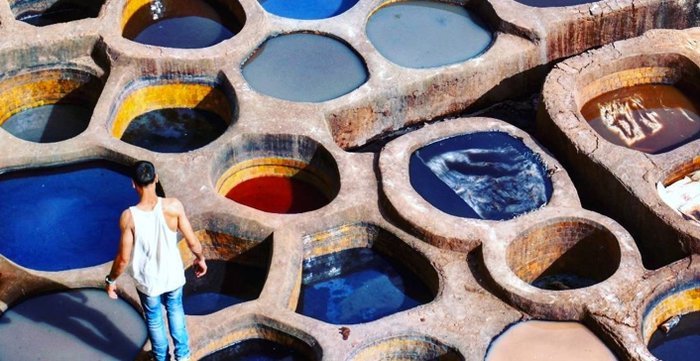 Tannery, Fes Medina | @tobikontrastreich
Get Tanned
Fez is famous for its large tanneries where leather is colored and sent to shops! Take a peek at the concrete pots filled with rainbow dye and see the process for yourself- but make sure to hold your breath! The smell is as unforgettable as the view…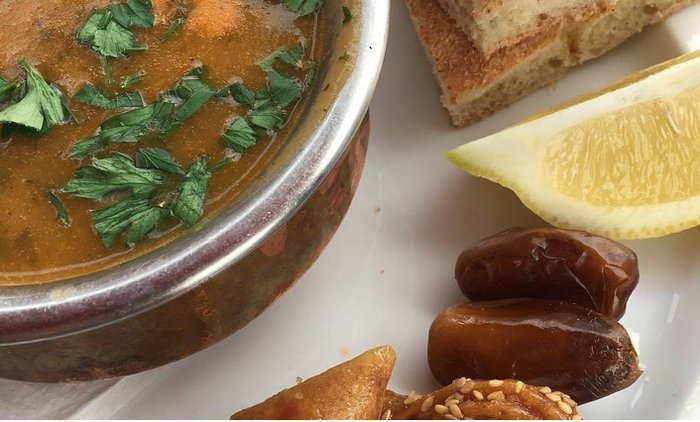 Cafe Clock | @cafeclock
Cook and Eat like a Local
Attention all Foodies! Cafe Clock Cooking School is the perfect way to spend your afternoon. Meet with your chef over a cup of coffee to decide on the perfect menu, then prepare for a true locals' experience - shopping at the market. Your chef-trainer will guide you through Fez's marketplace, choosing the freshest ingredients. You'll then prepare a delicious and authentic three-course Moroccan meal together.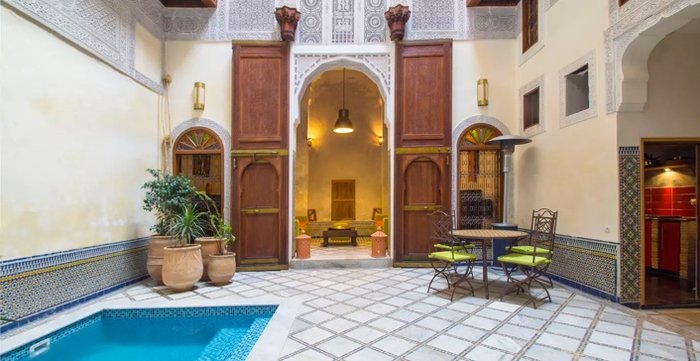 Maison de caractère dans la Médina
Moroccan Riad
In the mood to live like royalty? Stay at a traditional Moroccan riad, like Maison de caractère dans la Médina. This Airbnb offers luxury accommodations in the heart of Fez. Centrally located, you'll be close to all the best parts of the city. But will you really want to leave?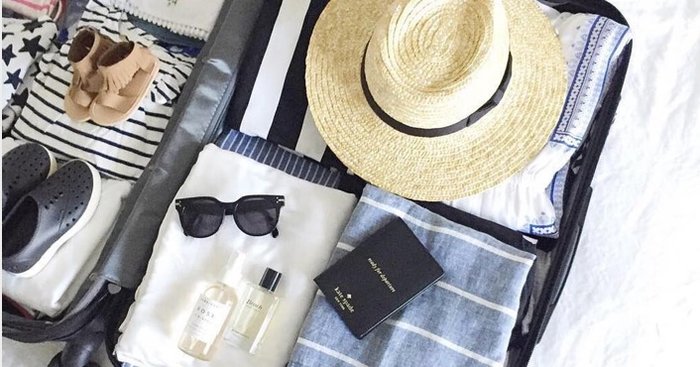 @spruce.avenue
Packing Tip!
In Fez, phone, wallet and keys should be accompanied by some TP and hand sanitizer. Welcome to the world of squattie potties!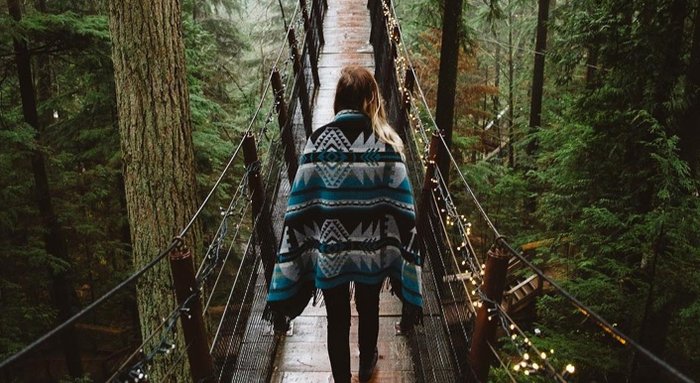 North Vancouver, British Columbia | @lostintheforrest
Forrest Smith
Hometown: Crested Butte, Colorado
"I discover for...peace of mind!"
"I enjoy finding places that are less frequented. I'm always in search of the silent sounds of nature, new perspectives on life, and the connections between people that these places bring."