| | | |
| --- | --- | --- |
| EDITION 36 | | | 3:32 read time |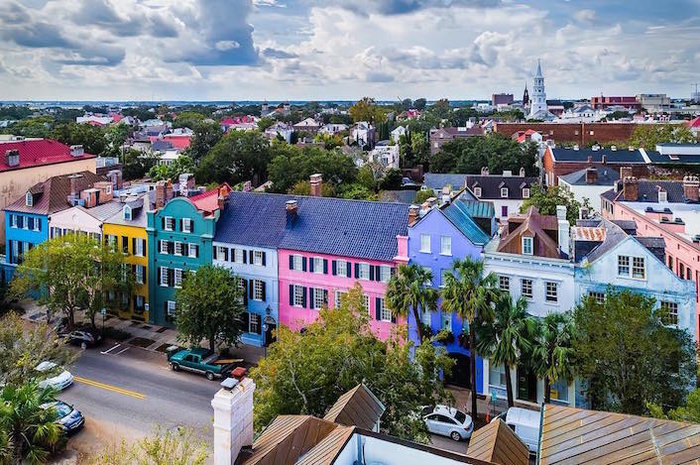 Charleston, South Carolina | @east_coast_aerial
In all the corners of the United States you won't find another city like Charleston. Quaint and charming, historic and friendly, romantic and beautiful, Charleston is repeatedly recognized as one of the best places to live and visit in the nation. Take a stroll down its cobblestone streets, marveling at the colorful architecture and smiling locals, and you'll get a taste of what Southern charm really means.
Charleston, S. Carolina, USA
N 32.77° / W 79.93°

#FunFact
Charleston's Fort Sumter is where the first shots of the American Civil War were fired in 1861.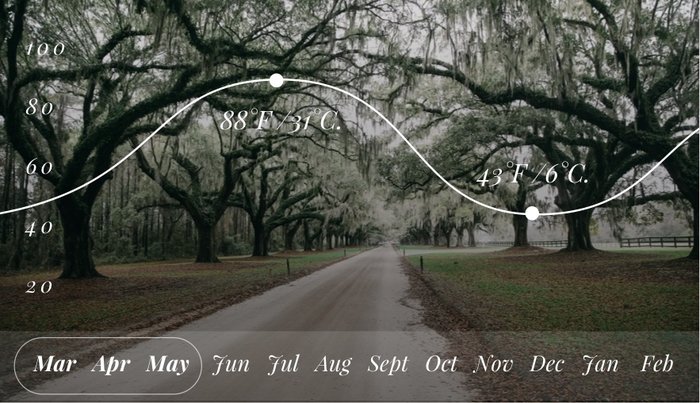 @jessicajacksongrams
Spring
Set on the water, Charleston is a popular beach town in the summer. The weather can be hot and muggy, but the crowds still flock to enjoy those sandy shores. We recommend hitting the coastal city before school lets out in the spring (March-May). The flowers are blooming, the weather is breezy, and the best sides of Charleston are out to play.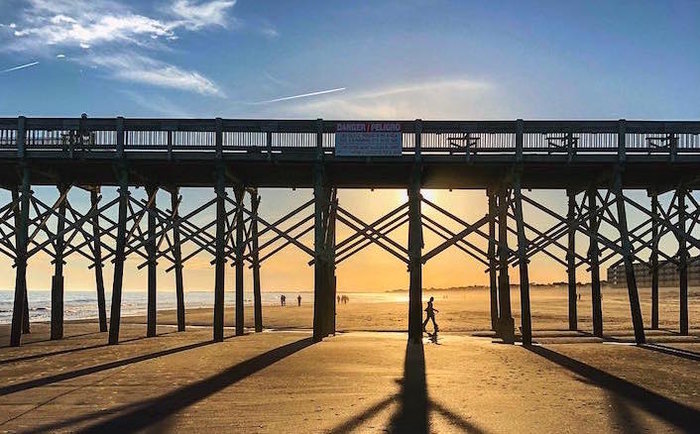 Folly Beach, South Carolina | @agentlemanofleisure
H2O Adventures
Charleston harbor straddles the junction of several large rivers that bleed into the sea. From renting a kayak and paddling down the river to hopping on a boat for a dolphin tour to just walking along the water, you can find plenty of excuses to get outside. Check out nearby islands and beaches for a lazy afternoon, or cast your line off a dock to see if the fish are biting.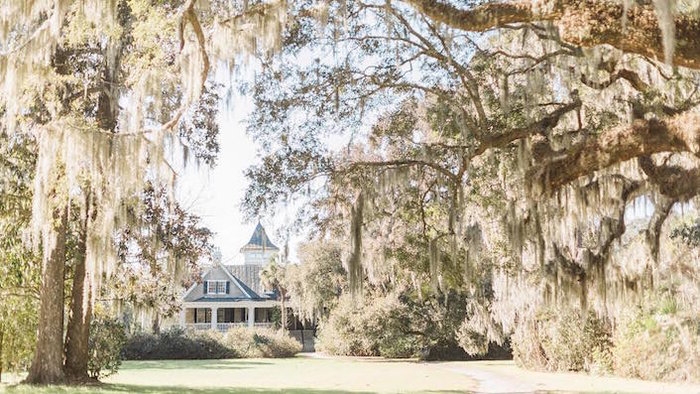 Magnolia Plantation and Gardens | @demimabry
Frankly, My Dear
Deeply rooted in the South, Charleston has its share of history both good and bad. Outside the city are several plantations that are worth visiting for their blend of history, gardens, and elegant architecture. From Middleton Place to Boone Hall to Magnolia Plantation take some time to experience these beautiful estates and learn about their storied pasts.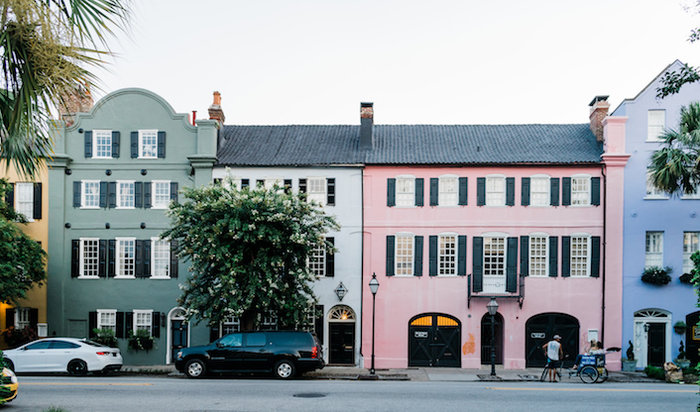 Rainbow Row | @properjetiquette
In the Details
Charleston is a haven for anyone with a designer's eye. From the colorful buildings of Rainbow Row, to the quaint historic center, to the many unique boutiques, there's so much to see on a walk around town. Start in the historic French Quarter, peeking through wrought iron fences at the gardens of the old homes. Stroll under large magnolia trees to get to the Battery, where you can walk along the water to White Point Garden. Always have your camera ready for Charleston's little details that make it so endearing.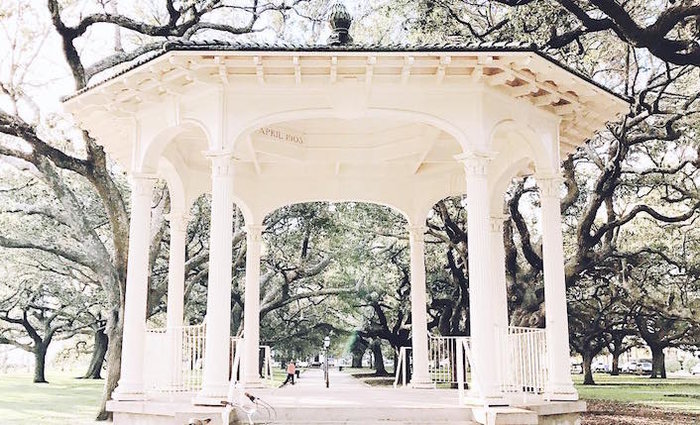 #explorecharleston | @gosia_in_wonderland
Cinematic Stomping Grounds
Pop some popcorn and grab your 3D glasses. Charleston has served as the backdrop for many iconic movies, including The Notebook and The Patriot. Put yourself in the middle of the action with these cinematic landmarks, recreating some of your favorite scenes. It's not hard to see why this city makes such a gorgeous backdrop for these romantic movies, and you'll surely soak up all the Hollywood glamour on your wanderings.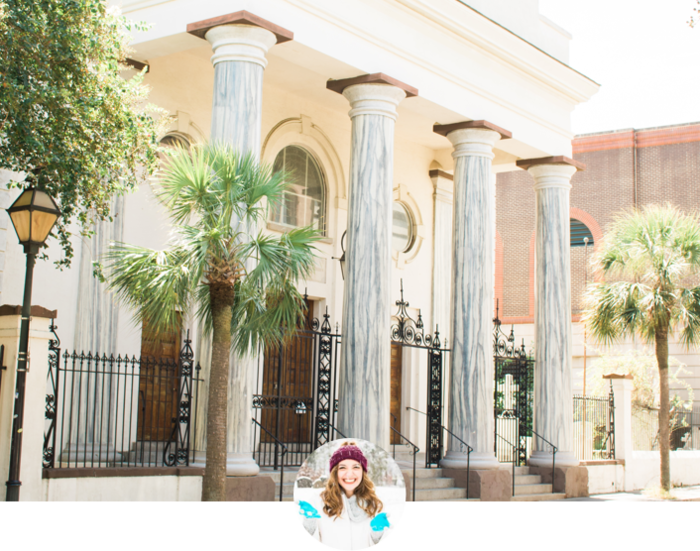 Haylie's Discovery
@haylienoelle
"Charleston is a city full of rich culture, architecture, and history. Some of my favorite things to do when visiting the city include walking the Battery, shopping on King Street, and exploring the historic district with my camera. Being a South Carolina native, I have a huge appreciation for all things Southern. Charleston has a way of exuding Southern culture no matter where you look, and always leaves you feeling inspired, relaxed, and renewed."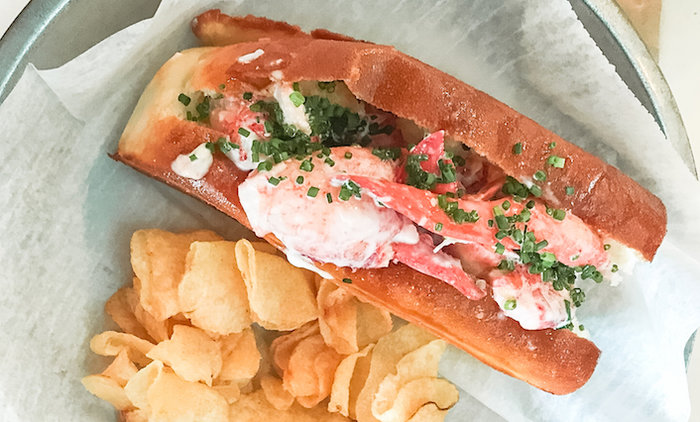 @annafilly
Southern Comfort Food
It's the South, so prepare your body for some delicious comfort food. And when you're next to the water you can't go wrong with some good old seafood. Whether you're slurping up the best she-crab soup in town at 82 Queen, or settling in for some classic fried chicken and oysters at Leon's, you'll never go hungry. Cap your day off with a steak from Halls Chophouse to really treat yourself.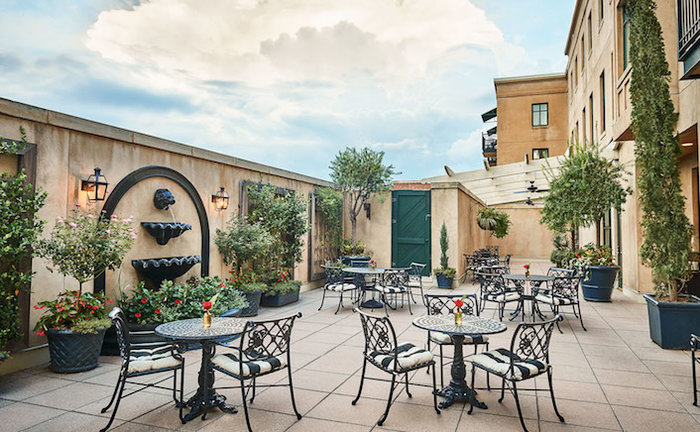 French Quarter Inn
Old School Lodgings
While there are plenty of options for lodgings, you don't want to miss out on Charleston's historic inns. Snuggle down in a four-poster bed or enjoy the garden oases tucked in the old French Quarter. Check out The Spectator or the French Quarter Inn to feel truly pampered.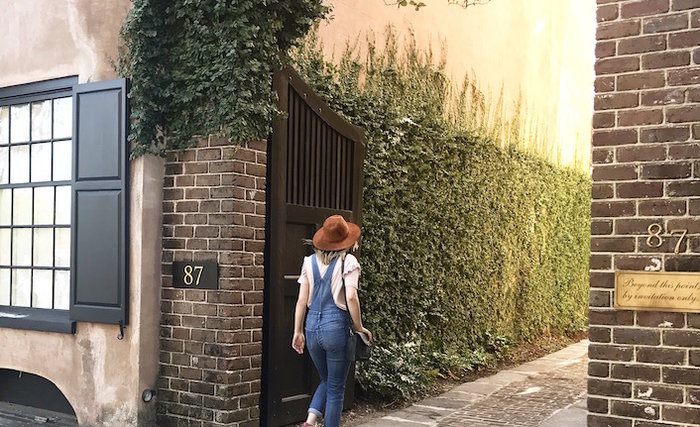 Downtown Charleston SC | @thedailythreads
Ride in Style
You don't need to rent a car to explore Charleston! Walking or a bike ride will do just fine-- AND you'll be able to experience the historic beauty of the city at a slower travel pace! -@annafilly
Watch Your Step
When traveling on foot in Charleston, always be aware of your surroundings before crossing the street. Traffic can be hectic, and it can be a danger for pedestrians. - @misshannahree
Hot Stuff
Charleston is hot! And the humidity kills. Keep it simple, chic and comfy. I suggest little sundresses & flowy skirts to really channel your southern charm. - @travelingfro