| | | |
| --- | --- | --- |
| EDITION 38 | | | 4:18 read time |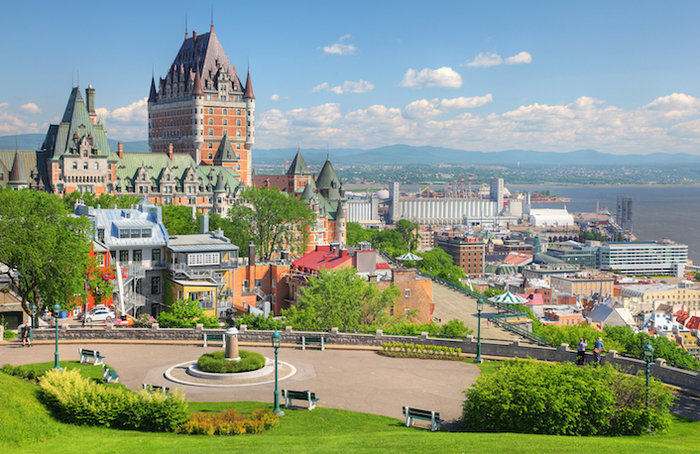 #quebeccity
There's something about Québec that makes people around the world go doe-eyed at the mention of its name. Maybe it's the overwhelming European influence that appears in the French accents, towering churches, and cobblestone streets. Or perhaps it's the sprawling natural parks adorned with mountain peaks and flowery meadows. Or the welcoming people who always seem to be smiling. This mammoth Canadian region is the perfect place to live in the moment, leave the stress behind, and just Let Go.

music by Geoffroy featuring @theblondeabroad, @itsbigben, @jess.wandering, @alanxelmundo, and @jeanimbert
Let Go with QuébecOriginal! These influencers put away their screens and left behind their stressful routines to experience the beauty of Québec. Watch what happened next.
Québec, Canada
N 52.93° / W 73.54°

Parlez-vous français?
Around 95% of the population in Québec speak French as their first or second language. It is the official language of the region, so brush up on your "s'il vous plaît" and "merci".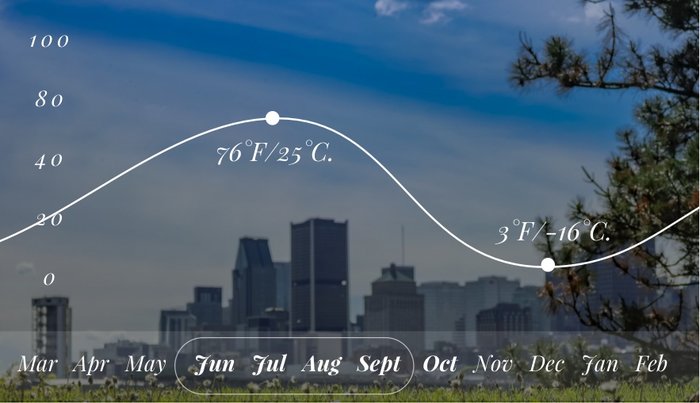 @sferreirafotografia
June-September
From the metropolitan south to the vast wilderness of the north, Québec is such a large region that it's difficult to pinpoint its exact climate. Our favorite time of year to experience this gorgeous area is in the summer. Many of Québec's festivals, like Festival d'été de Québec and Montréal International Jazz Festival, take place in the summer, and you'll get to see the region at its most beautiful.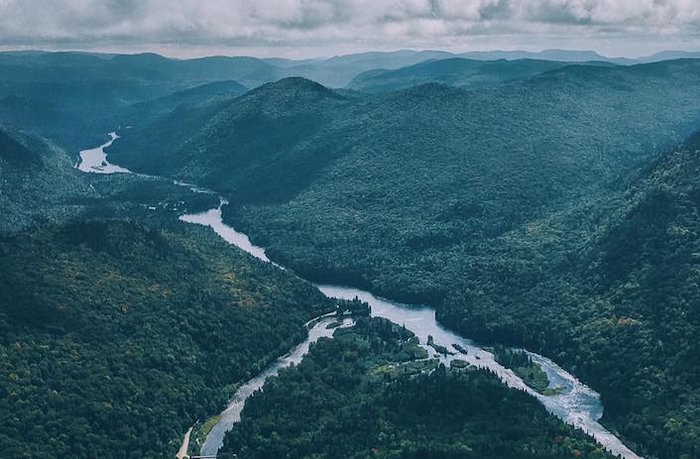 #explorecanada | @mikaeldphoto
Mother Nature is Calling
Ready to let go? In the spirit of leaving technology and routine behind and living in the moment, Québec has a lot in the way of natural wonders. Try 27 national parks. Head towards the Gaspé peninsula to experience treasures like majestic mountains, wildflower fields, and pebble beaches flanked by steep cliffs. If you want to stick a little closer to the city, Jacques-Cartier National Park is a gorgeous park just outside Québec City. Explore the glacial valleys and try your hand at just about every activity you can think of, from hiking and rock climbing to paddle boarding, camping, and mountain biking.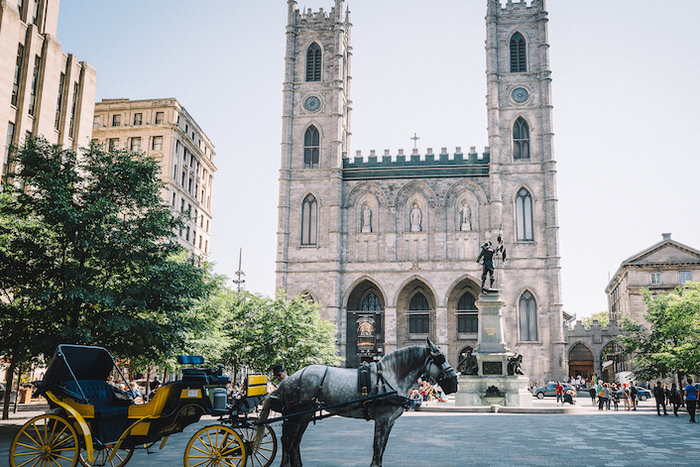 Basilique Notre-Dame de Montréal | @_cruzaroundtheworld_
City Sidewalks
Discover the sparkling metropolitan meccas of Québec - where museums, churches, and historic centers transport you back in time. If you stop through Montréal, don't miss the gorgeous Basilique Notre-Dame, a church that will make you feel like you've stumbled into a corner of France. Stick around for the light projection show "Aura" for a magical experience. Québec City boasts the beautiful Musée National des Beaux-Arts du Québec, which carries pieces from Picasso, Salvador Dali, and Monet. When the sun goes down, mingle with locals in corner cafés, 5-star restaurants, and neighborhood bars.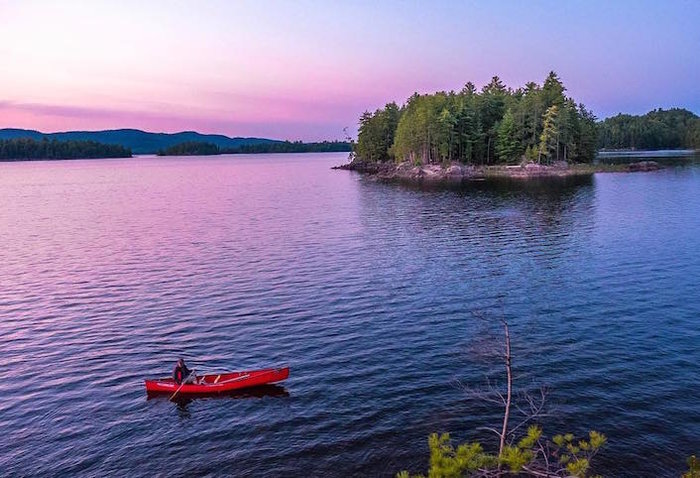 Parc régional du Poisson Blanc | @navigateourlives
In 3, 2, 1...
Hold onto your berets! Québec is packed with adventures. The shortlist includes wildlife cruises, whitewater rafting, urban ziplining, and every other sport known to man. We recommend renting a kayak and getting up close and personal with whales. This is one experience you won't soon forget.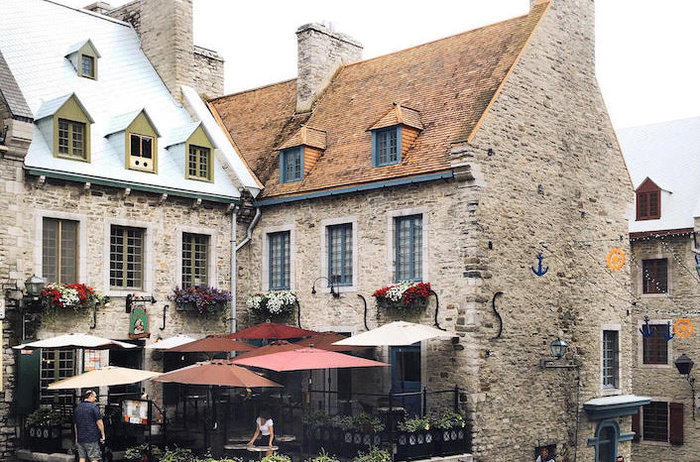 Place Royale - Vieux-Québec | @ziadm
Cozy Corners
While the big cities offer incredible culture and nightlife, sometimes you just need a quiet escape. The historic centers in Montréal and Québec City are perfect for postcard-perfect retreats. If you want to get out of the city, scattered throughout the region, find quaint towns and villages that will charm you. Some of our favorites can be found in the Côte-Nord. Explore the smattering of lighthouses perched on quiet cliffs, perfect for a peaceful respite.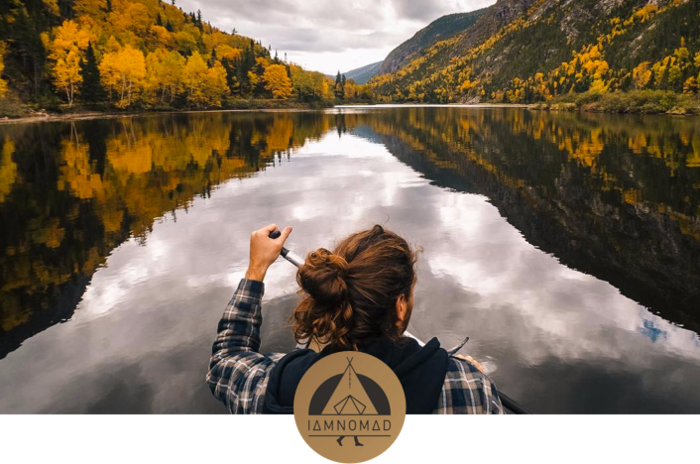 Alexandre & Francis's Discovery
@iamnomad_
"Fall season is always magical here in Québec. It's our favorite time of year to go camping and explore. We had this epic hiking and kayaking trip in the Charlevoix region last October! Definitely one of our favorite places to go on an adventure!"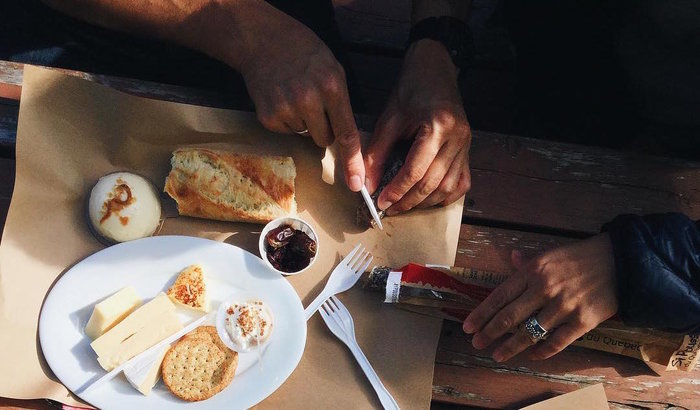 @kerrie_ahern
All Aboard the Gastronomic Train
It shouldn't come as a surprise that Québec is rife with culinary delights. And the best way to experience all the flavors of the region is by hopping in the car and road tripping between fabulous local producers. You can follow a pre-set course, like the Gourmet route or Route des fromages fins du Québec. These strings of farms, orchards, and restaurants present the best of foodie tourism. Sample delicious homemade cheeses and honey, or pick your own berries and vegetables. Each stop along the path will have something new to tickle your taste buds.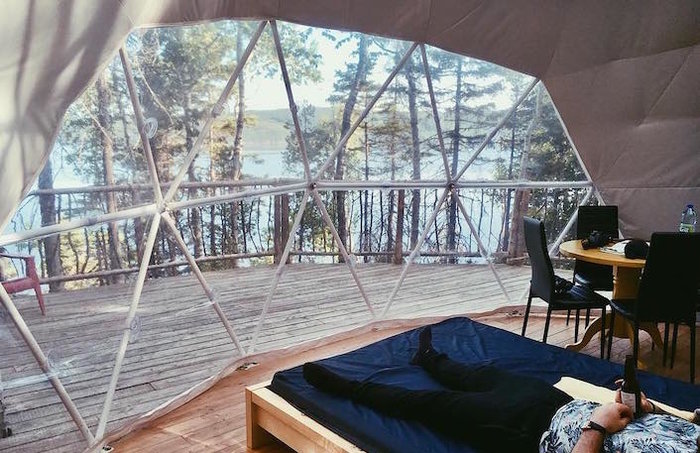 @camillepelletierx
Adventurous Abode
Montréal and Québec City are great places to set up your base for exploring the entire region. With a tremendous mix of budget hotels and five-star resorts, these two cities are great places to stay during your trip. But once you get off the beaten path a little, Québec offers plenty of unique accommodations. From yurts to houseboats to treegloos and bubbles, check out these unusual retreats for an adventurous night.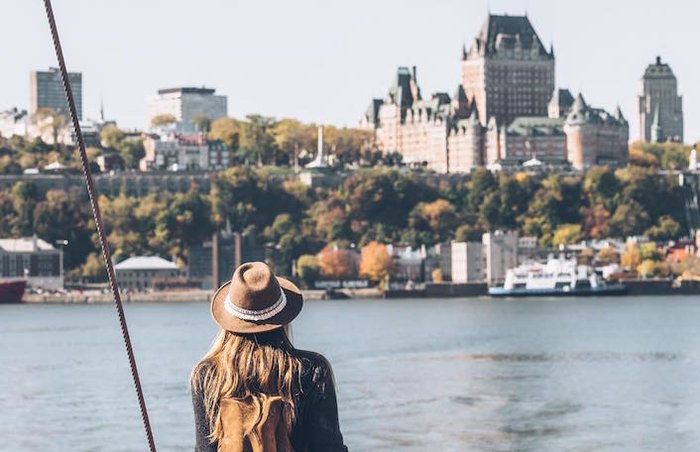 #quebecoriginal | @bestjobers
Poutine Please
If you are in Québec, you can't miss the famous Poutine: fries, cheese and brown sauce. It's perfect to build up your strength before exploring the city. One of my favourite places to enjoy this delicious meal is in the Petit-Champlain at the Q-de-Sac. Their beers are perfect to drink with the Poutine. -@allezsuismoi
Speaking in Tongues
I had been warned by friends in Montréal to brush up on my French, but in reality, everyone had a good understanding of English. I did try to speak French as much as possible and everyone appreciated my efforts. - @kevinphilipson
Party Time
Every year I take a 2-week vacation during the summer to attend the Festival d'Été de Québec (FEQ-Québec's Summer Festival). The FEQ is an 11-day music festival with A-list musicians for less than $100. Past guests include The Rolling Stones, Lady Gaga, Pink, Black Eyed Peas, Metallica, Tiesto... The list goes on. It's simply the best time to be in Québec City. - @pierre.an.dre