| | | |
| --- | --- | --- |
| EDITION 41 | | | 3:54 read time |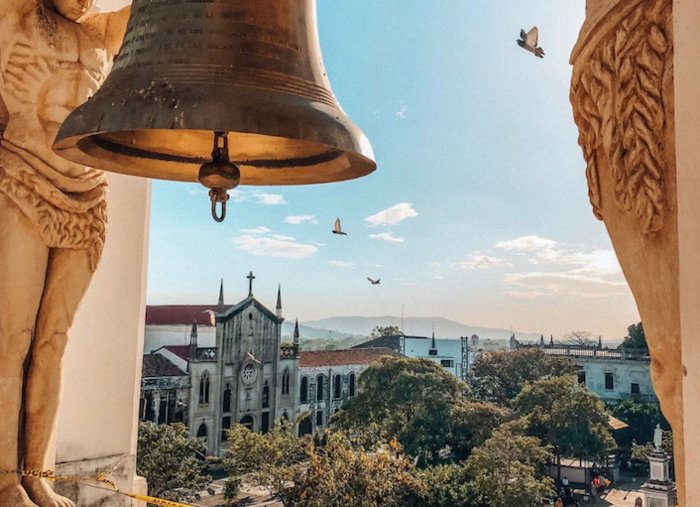 León, Nicaragua | @theglobetrottinggypsy
León is a living, breathing city and in an era that is driven by and for tourists, it's a breath of fresh air. In León tourism is a sideshow, not the main attraction. Populated by students, artists, revolutionaries, expats, and backpackers, this Central American haven is everything its counterparts want to be. Genuine, lively, and colorful - it's a city where real people live.
León, Nicaragua
N 12.43° / W 86.87°

#FunFact
The original city of León was destroyed by a series of earthquakes that were spawned by a volcanic eruption. The city was abandoned in 1610 and residents moved to the present-day location. The ruins of the original city, or León Viejo, are now a UNESCO heritage site.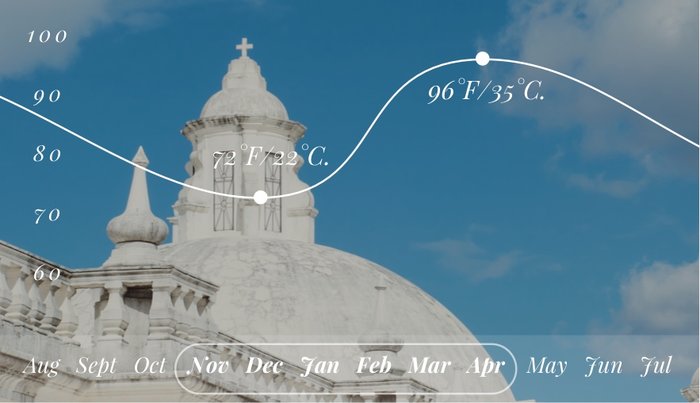 @onsarrache
November-April
León is pretty consistently hot, and sweltering summers lead into humid winters with very little relief. Traveling in the dry season (November-April) can help you avoid some of those tropical rainstorms. Plus, Holy Week in March/April is extremely festive, with colorful religious celebrations taking over the streets.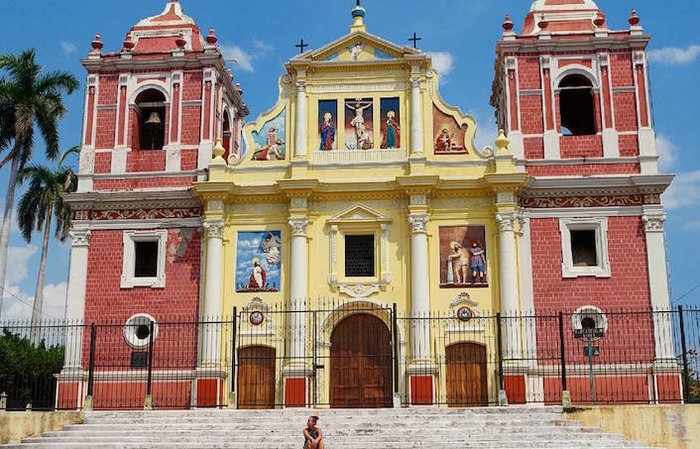 Iglesia El Calvario | @hollystravels_
All Dressed Up
León wears its history in every elegant church face and fading revolutionary mural. A simple walk through the city reveals its long and often politically-charged history, and signing up for a free tour will reveal some of those secrets. One must-do is visiting the historic churches. The most popular is UNESCO-protected León Cathedral where you can pay $3 to climb on the roof and receive a stunning view.
Cerro Negro, Nicaragua | @kat_mac_
Hot-Headed
Just outside León is one of the only places on the planet where you can go volcano boarding. It's like sledding except you're sliding down the slope of the massive active volcano, Cerro Negro. This is the activity that draws most adventure-seeking tourists to the city, and you don't want to miss it. We recommend taking the trip with Quetzaltrekkers, a non-profit adventure company that gives back to the community. If boarding isn't your thing, they also offer hiking excursions to some of the other volcanoes in the region.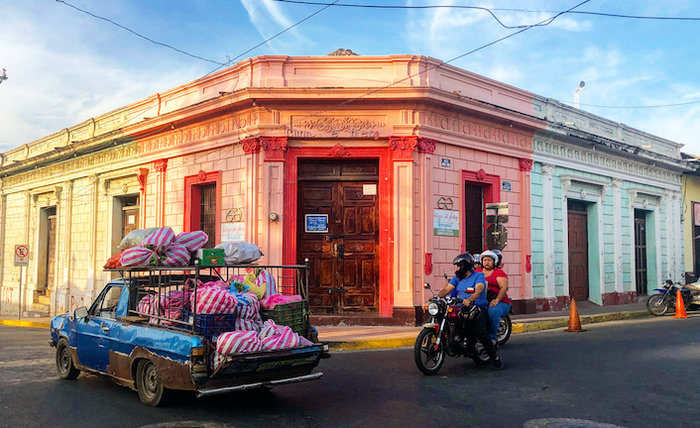 León, Nicaragua | @kaityacton
Local Life
At its heart, León is a city for poets. As the home of the late Nicaraguan poet Rubén Darío, the spirit of romance lives on in the university students and expats that frequent the local cafes. Tour the local Museo de Arte Fundacion Ortiz-Guardian or the Museum of the Revolution to learn more about the city's cultural past. Yes, there are tourist epicenters in Backpacker Alley that offer nightclubs and places to mingle. But if you want to find the true soul of León, then post up for a few hours in a local cafe.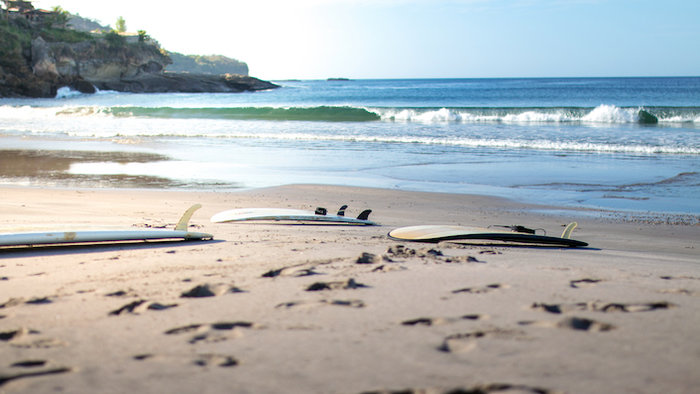 #surfnicaragua | @surf_expedition
Sea You Later
If volcano boarding didn't cut it for you, and you want to catch some real waves, hit up one of the local beaches. The most popular (and easiest to reach) are Poneloya and Las Peñitas. They aren't as well known surfing beaches as San Juan del Sur, but the locals definitely know how to navigate the swell. Take a fishing pole, lay out a towel, and enjoy a breezy day on the coast.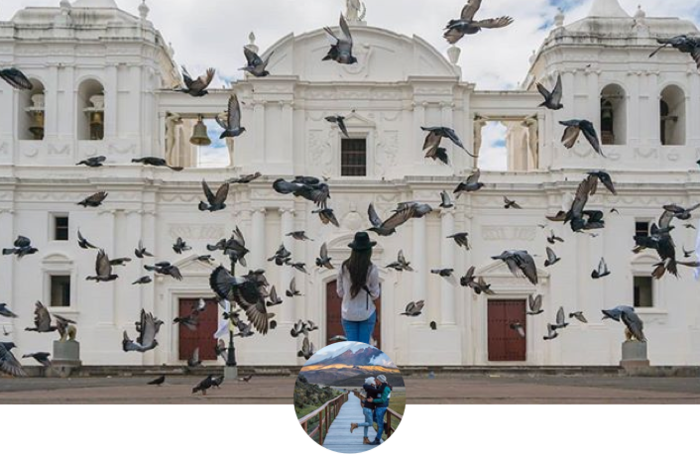 Cynthia & Gus's Discovery
@nomadarte
"Anyone who visits Nicaragua in general falls in love with it. From its beaches, its mountains, its islands, its unexplored Caribbean coast and its perfect waves for surf -- Nicaragua has everything. In León you will surely find more than one reason to want to go."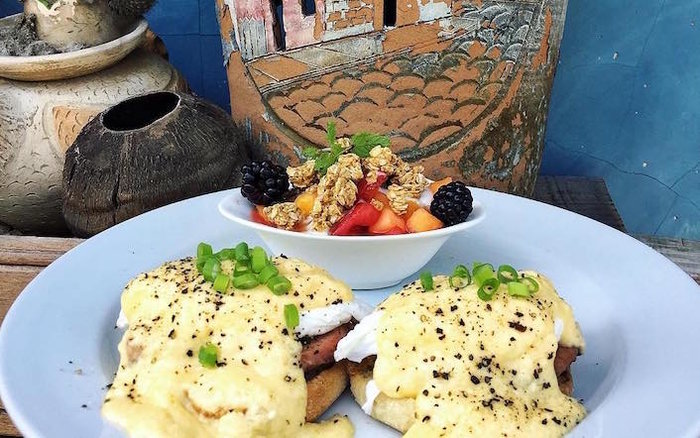 @elbodegonleon
Nicaraguan Noms
León's food scene is slowly catching up to the rest of the city, and there are some great options to try. Check out El Bodegon for some delicious local fare. Top off with an ice cream from Kiss Me to cap your night. If you want some truly authentic Nicaraguan cuisine, forgo the sit-down meals for the food stalls behind the cathedral. Run by super-friendly locals, this street market offers some of the best food in the city.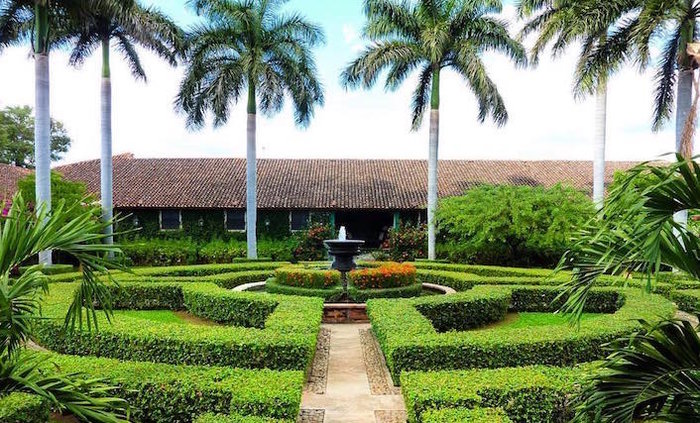 @roamnica
Stay in Style
Backpacker Alley includes tons of hostels for the traveler who wants to hang onto their cash and mingle with other travelers. ViaVia is an overwhelming favorite and offers a great restaurant and bar. However, if you'd like somewhere a little nicer to relax after exploring, there are a few hotels that offer a delightful experience at a fantastic price. Hotel El Convento is one such location, with an oasis-style garden and beautiful rooms.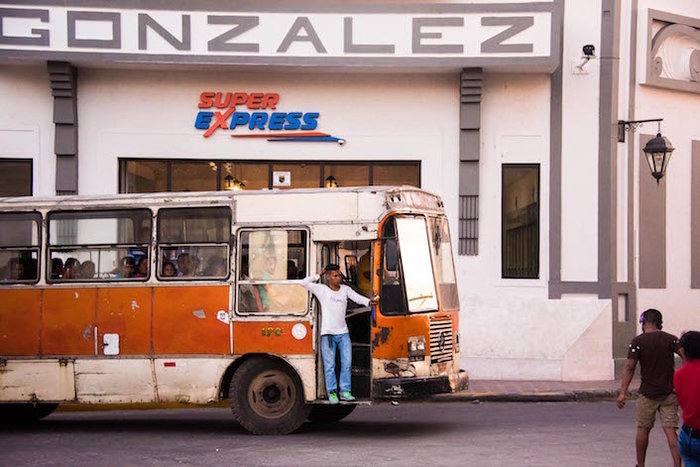 #travelnicaragua | @bluesoulr
Protect Yourself
Bring lots of sunblock and a good water bottle! I know that probably goes without saying but you have to stay hydrated, it gets quite hot in the city. -@zekekitchenphotography
Get Around
Getting around Nicaragua is pretty straightforward. Locate the bus terminal and the van buses, which cost about $2 USD. They will take you to León. Once in León, as foreigners we were constantly approached by taxi drivers and tricycle riders to bring us to our Airbnb. But I never felt unsafe and prices were negotiable. - @momanny
Make Friends!
Locals spend warm evenings sitting in beautiful wooden chairs on raised concrete patios lining the streets, greeting passersby with a smile and wave. Make some friends! - @tributaries_