| | | |
| --- | --- | --- |
| EDITION 46 | | | 4:29 read time |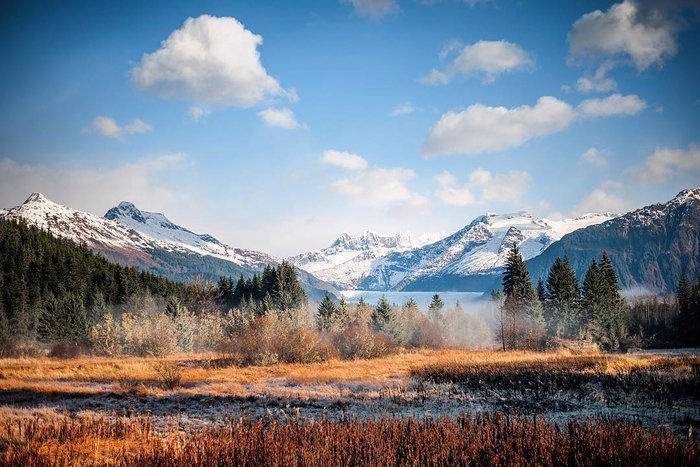 Juneau, Alaska | @zacharykellyphoto
Juneau is a city for the senses - from the smell of sea air and fresh fish, to the sound of glacier ice cracking. It's one of the last truly wild places in America, and as such it's the perfect launchpad for a bevy of adventures. Whether you're strolling through the quaint downtown or struggling to make the last few steps to the top of a mountain trail, you're always surrounded by vast and breathtaking wilderness that begs you to join it.
Juneau, Alaska, USA
N 58.30° / W 134.41°

#FunFact
As the capital of Alaska, Juneau sets some pretty interesting precedents. It's the only US capital to border another country (Canada), and with no roads in or out, it can only be accessed by sea or air.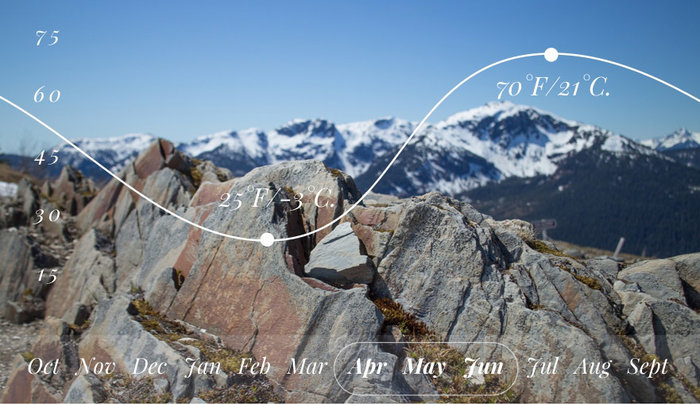 @meghanogilvie
April - June
This far north, the weather can be cold and rainy. The temperatures drop in the winter and Juneau experiences near-constant darkness. April-June are relatively dry, and the perfect time to see wildflowers start blooming on the trails. But be warned - cruise ship season runs May through September. On the one hand this means a lot more people, but it also means more shops, restaurants, tours, and trails will be open for you to enjoy.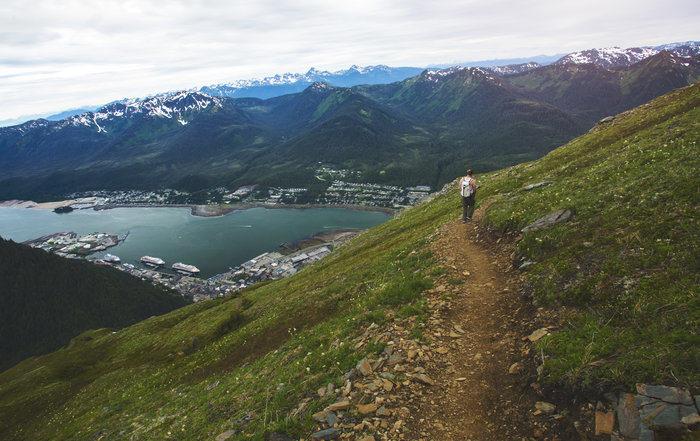 #alaskanadventure | @sammoritzphoto
Almost to the Top
Juneau is surrounded by over 130 miles of trails...yeah, that's a lot. If you have an outdoorsy inclination, then most of your planning will probably be spent picking out your favorite hikes. Juneau offers everything on the spectrum, from leisurely hikes, like the trail to Nugget Falls, or more difficult excursions, such as the steep Mount Roberts ascent. Check out our list of the 7 best Juneau hikes!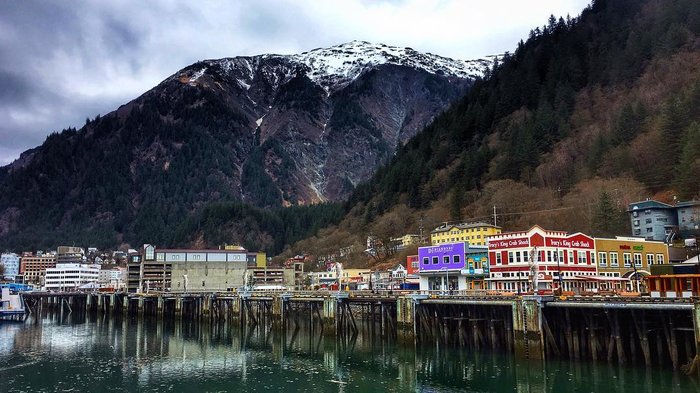 Downtown Juneau | @kpthegreat89
The Wild, Wild, West
For a state capital, Juneau is relatively small. Boasting only around 32,000 inhabitants, downtown Juneau is more quaint than buzzing. But that's what makes it such a delight to explore. From the seaside docks and lighthouses, to the old-timey bars and saloons, downtown Juneau is full of treasures. Stop by the Jensen-Olson Arboretum in the summer when the flowers are in bloom, then head downtown for a drink at the famous Red Dog Saloon or the Imperial Saloon. Discoverer Charli says that, "Live Music is quite common downtown, enjoying live music with a beer and dancing is always a good time in the evenings."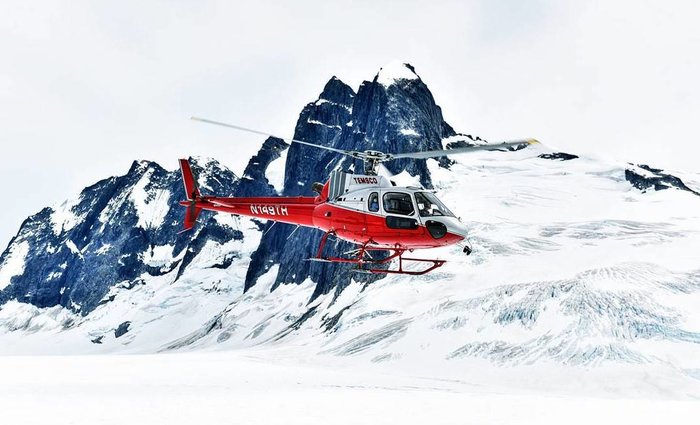 #thelastfrontier | @chilby_international
Going Up, Up, Up
If hiking is out of the question, don't miss out on seeing the glaciers and spectacular natural scenery. A helicopter tour should do the trick! It might take a little more out of your budget, but the views are unbeatable as you soar over forests and fjords, land on a glacier, and make a few other photogenic stops along the way. You can also get soaring on a seaplane tour. Our Discoverers rave about Wings Airways and TEMSCO Helicopters.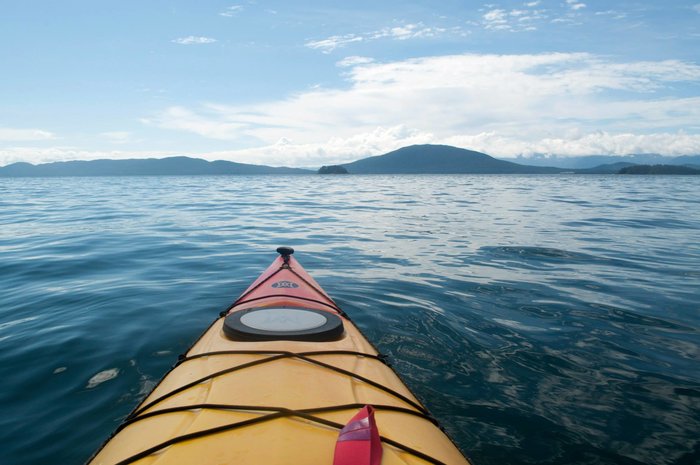 #juneau | @hyphenlaura
Gliding Out to Sea
You've experienced Juneau by land and by air — might as well try by sea while you're at it. Thankfully, there are plenty of options. If you want to get out on your own, rent a kayak and either take to the ocean or paddle the still waters of Auke Lake. Or sign up for a whale watching excursion where you'll not only see breaching whales but seals, bald eagles, and sea lions up close. If you want to get your hands smelly, Juneau has some incredible deep sea and fly fishing. Or just take a pleasure cruise through the Tracy Arm fjord and float among the icebergs and cliffs.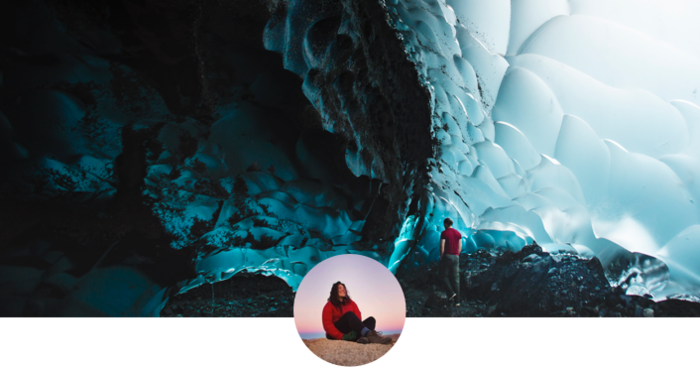 Sam's Discovery
@samortizphoto
"Sure, you can visit the visitor's center at Mendenhall Glacier and take a walk to Nugget Falls, but the real beauty of the glacier can be experienced from the other side. Hike the West Glacier trail and take the newly-established boy scout trail to the mouth of Mendenhall. The glacier is constantly changing, but ice caves can often be accessed here. Ice caves are inherently dangerous, though, so enter at your own risk."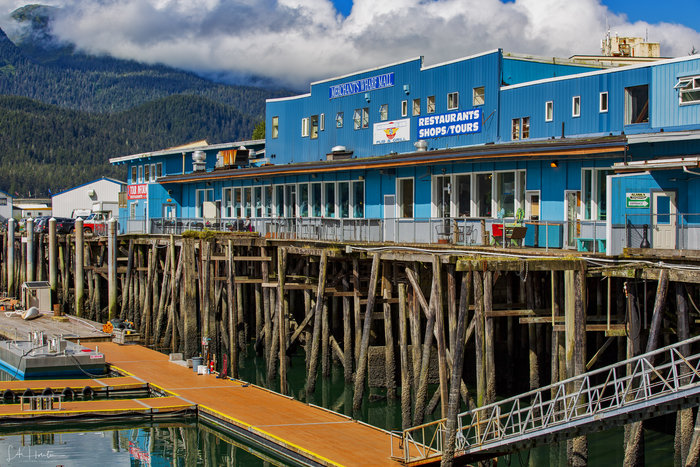 Downtown Juneau | @lahorstman
Fill Up
Between the old fashioned saloons and delicious seafood, Juneau's downtown has plenty of options where you can fill up after a long day of exploring the great outdoors. Some classic fish and chips down by the docks seems appropriate, and the Hanger on the Wharf has you covered. This converted airplane hangar offers plenty of beer on tap and tasty food to keep an empty stomach at bay. In the morning, slip over to The Rookery cafe for a little brunch, and grab ice cream on the go from Coppa.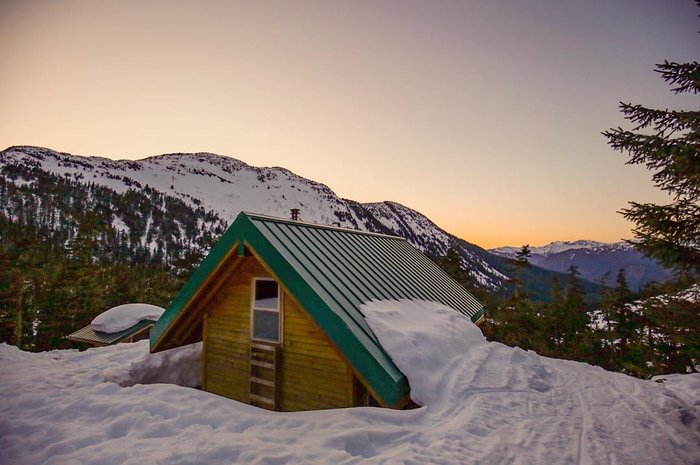 Dan Moller Cabin | @rachmichaud
Snug as a Bug in Juneau
Cozy is the name of the game in Juneau. You need a place that's going to warm you up when it's snowing and give you a great view of the outdoors. That's why quaint bed and breakfasts like the Silverbow Inn, and cute cabins, like this Cabin on Douglas Island, are your best friend in Juneau.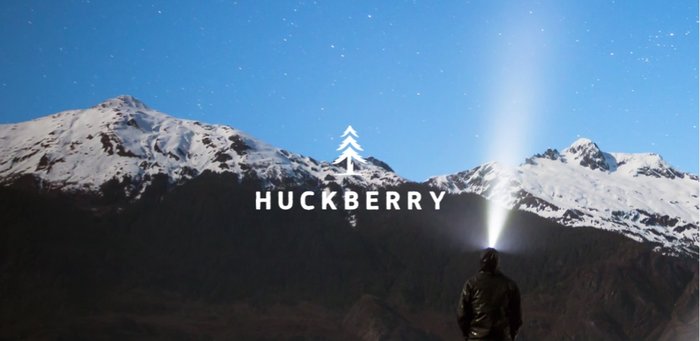 Huckberry
Pack it Up
Your trip to Juneau is going to include a lot of adventuring. So our friends at Huckberry put together an awesome packing list to help you prepare for all types of thrills! And we even managed to snag you 15% off your first order! Just enter the code "discover" at checkout.
| | |
| --- | --- |
| | Wrap up against that chilly Alaskan breeze and look snazzy with a warm button down, like this Merritt Jacket. |
| | |
| --- | --- |
| | Hiking a glacier is beautiful, but if the sun's out it can get a bit, what's the word, blinding. These sunglasses from Sunskis will help clear up your vision so you don't miss a thing. |
| | |
| --- | --- |
| | Finally, pack it all up in a roomy backpack, like the Matador Beast. Perfect for carrying everything from an extra jacket to a water bottle to your camera. |