| | | |
| --- | --- | --- |
| EDITION 49 | | | 4:47 read time |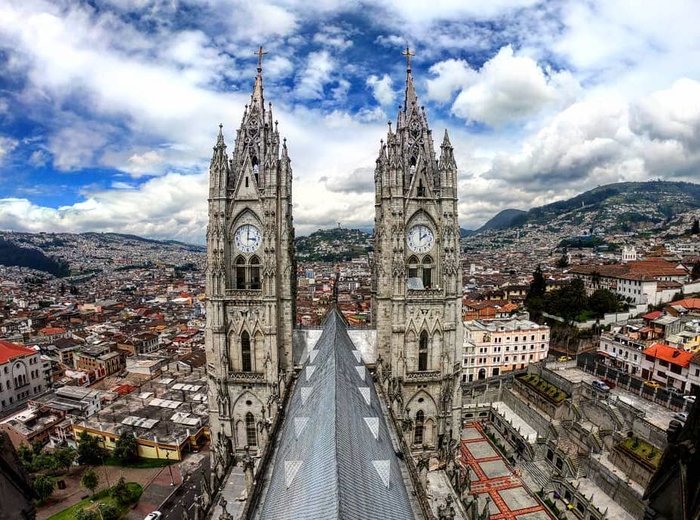 Quito, Ecuador | @ana.adventurefootprints
Is it possible for one city to have it all? Quito certainly seems willing to step up to the challenge. A thriving metropolitan city? Yep. A fascinating and deep historical tradition? You got it. Vast and stunning natural scenery? Big time. That's not even mentioning the art, architecture, gastronomy, and population. Perched just below the equator, Quito seems like the center of the world.
Quito, Ecuador
S 0.18° / W 78.46°

#FunFact
Quito was the first UNESCO World Heritage city!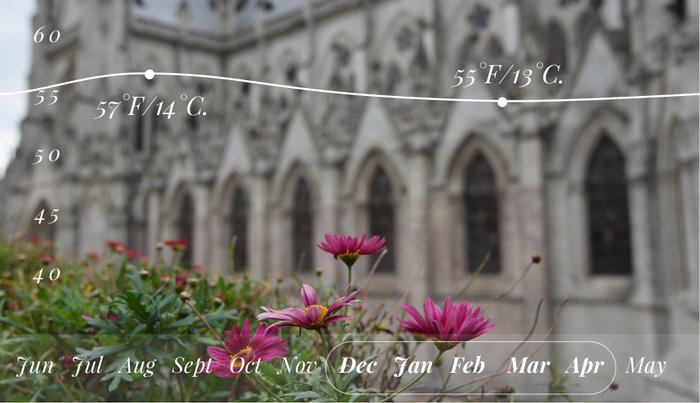 @mahsa_photography
December - April
Quito doesn't follow the usual logic when it comes to seasons. Sitting just below the Equator, Ecuador doesn't play by the rules of summer and winter - it goes by rainy and dry. But before you go booking a hotel for the dry season (late May-November), know that the temperatures drop at night and the forecast is usually muggy and gray. The rainy season tends to be a better time to visit, with warmer nights, sunny mornings, and easily avoidable bursts of rain in the afternoon.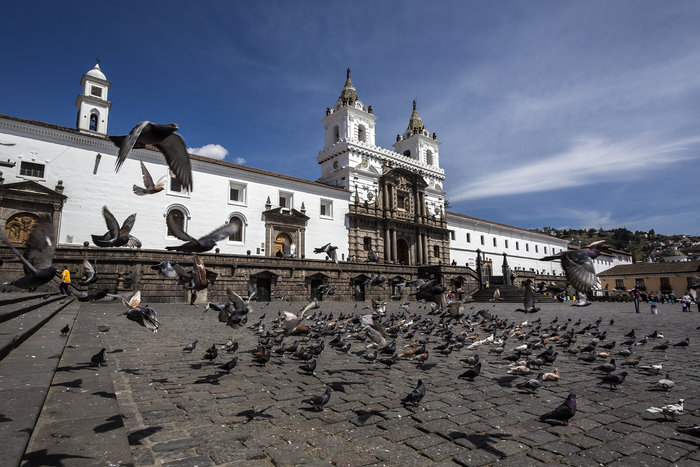 El Centro Historico de Quito | @jpverdesoto
Living History
Quito doesn't just sit on the towering Andes Mountains, it also sits on a sturdy foundation of history and tradition. Its historic Old Town is one of the largest and best preserved colonial centers in the world - it's also the world's very first UNESCO Heritage city (nbd). In this 790-acre area you can marvel at the gold-plated Iglesia de la Compañía de Jesús, climb Basílica del Voto Nacional for a spectacular view, and wander Plaza Grande to catch a glimpse of the president coming out of his palace. You'll fall asleep feeling enriched with culture.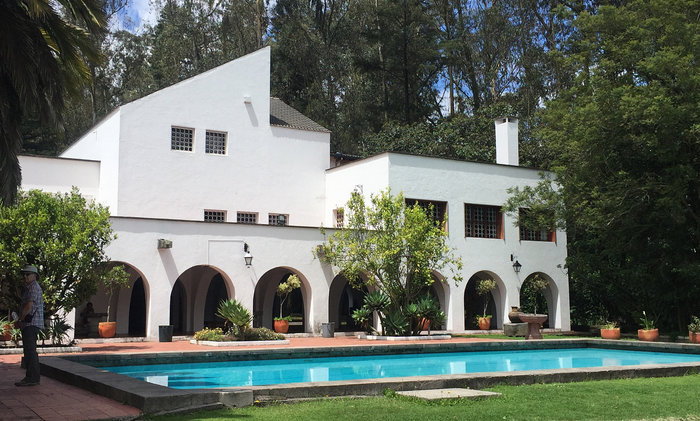 Fundación Guayasamín | @sirce_ve
The War of Art
Speaking of being enriched, Ecuador's capital is home to plenty of museums that will school you on the vitality of Ecuadorian history and art. One worth spotlighting is the Capilla del Hombre, a monument and adjoining museum dedicated to artist Oswaldo Guayasamín. The monument honors the suffering of indigenous people and is a fascinating look at a native Ecuadorian artist. Other museums worth adding to the list include the Central Bank Museum or the Museo de la Ciudad.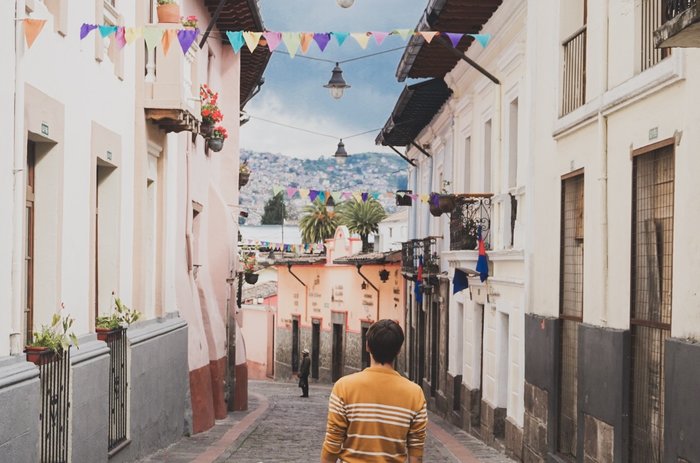 Calle La Ronda | @allofthegearnoidea
Pedestrian Exploits
There's much more to Quito than the historic center, and its sprawling neighborhoods are intimate and beguiling. One favorite is the charming neighborhood La Floresta, which features a dozen coffee shops (Ecuadorians love their coffee), galleries, jazz clubs, and an independent art cinema/cafe that the locals love. Also worth a visit is La Ronda, one of the oldest streets in the city, where you can wander artisanal shops selling local chocolates. When the sun goes down, trek it over to Plaza Foch, an area littered with bars, dancing, and new friends you can tell all about your new discoveries.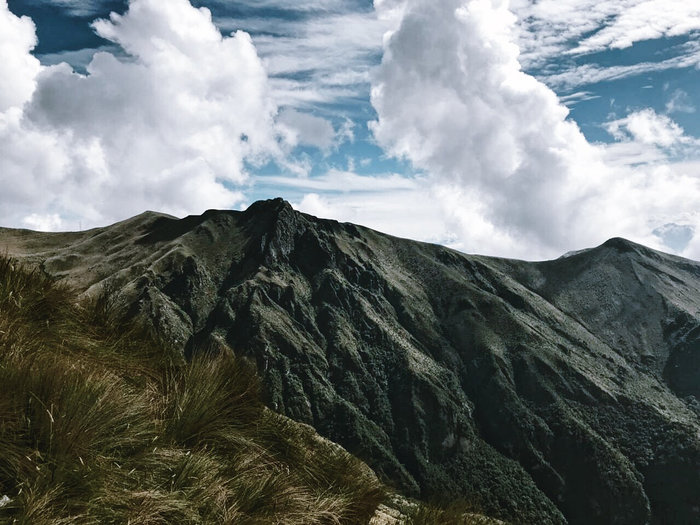 Rucu Pichincha | @ecuadorfoodtravel
Explosive Beauty
Just because Quito is an urban city home to over 2 million people doesn't mean it's lacking in natural splendor. Perched high in the Andes Mountains, all you have to do is take your pick. Volcanoes like Cotopaxi make for thrilling adventures, while catching the teleferico cable car up Pichincha Volcano offers views without the huffing and puffing. For something in the middle, visit El Panecillo. A hike to the top reveals the iconic statue of the Virgin Mary overlooking the city in the middle of the world.
"Another suggestion is to enjoy El Chaquiñan, an ecological path built on the route of an old train. Today it's one of the best cycle paths in South America where you can walk, jog or bike enjoying protected areas and beautiful landscapes. The road starts in Cumbaya, one of the nicest suburbs of Quito, and can be reached by bus from anywhere in Quito." -@daniampuero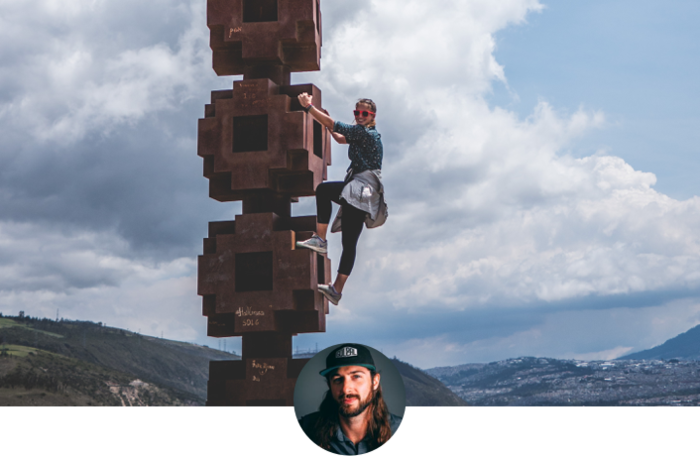 Gabe's Discovery
@gabeharris5
"Mitad Del Mundo is where the northern and southern hemispheres meet. It is a large totem pole located on top of a mountain. You can take a tour guide or hike it like we did. There is also a "fake" monument that is for tourists and shows a line that is supposed to represent the center of the Earth but it is a touristic site and not the original/correct site. At the real site you can balance an egg on its tip due to the gravitational forces between the northern and southern hemisphere."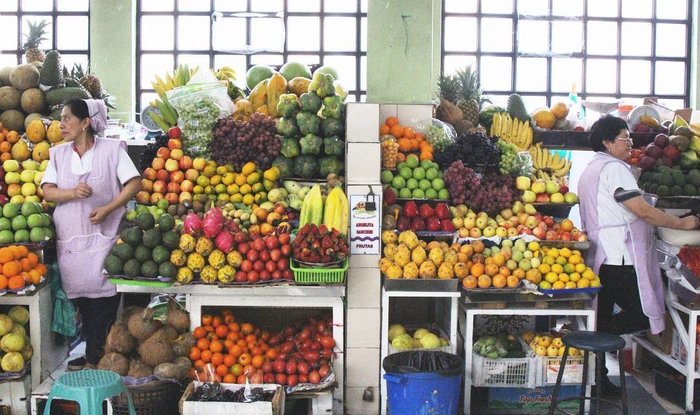 Mercado Central de Quito | @kristarutz
I Can't Quito You
Quito's culinary scene is on the rise, with new restaurants popping up all over the city to offer new twists on classic Ecuadorian cuisine. But sometimes the best food in a new destination takes you back. If you're looking for the quintessential Quito experience, check out Mercado Central. Featuring green grocers, juice stands, and food vendors, this place has classic (and inexpensive) Ecuadorian dishes. Try traditional treats like Bolon de Verde (deep fried green plantains) or Arroz con Lenteja. And don't even get us started on the empanadas.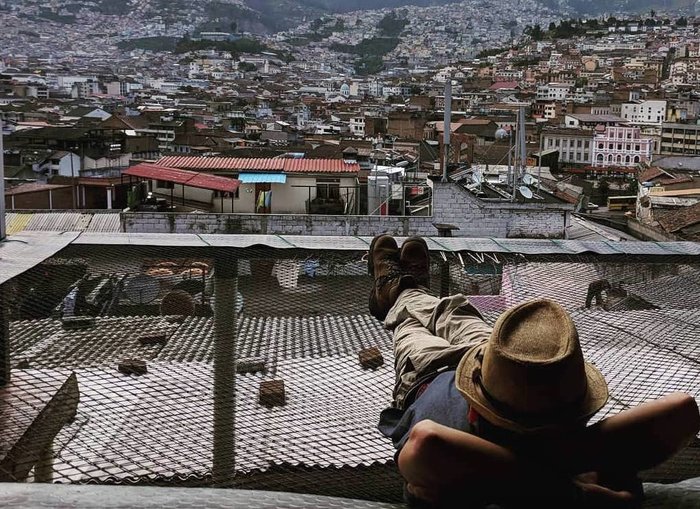 The Secret Garden Hostel | @mrbenamram
A Not So Secret Garden
Ecuador is already a great budget destination, and its accommodations are low-cost without sacrificing an awesome experience. For hostels, our Discoverers recommend The Secret Garden. According to Discoverer Bernardo, "Its rooftop offers spectacular views of the old city. Rooms are spacious and comfortable, prices are fair and it is a great place to socialize and meet fellow travelers. Staff was super friendly and helpful."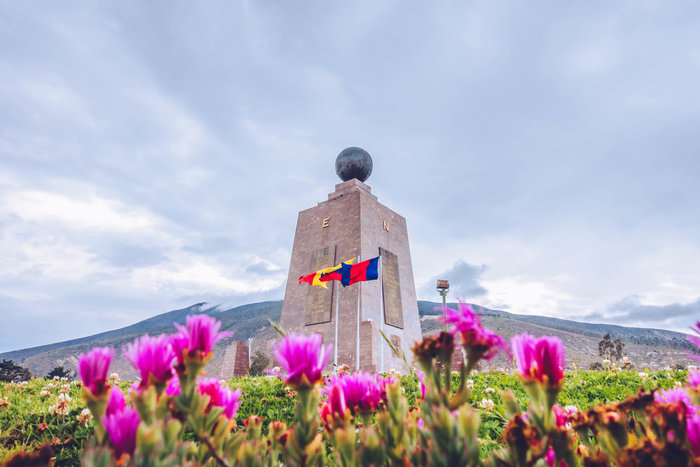 Ciudad Mitad del Mundo | @ecuador.in.munich
Above the Clouds
Be prepared for the altitude! Air is scarce when you're this high up and your muscles will thank you for taking a few days to get acclimated before you take the plunge and climb Cotopaxi. -@katygarciaphotography
Come Prepared
Quito is a city of changing weather, therefore even though the sky seems so blue and sunny, never forget to take your umbrella and a coat. -@mahsa_photography
Commuter Benefits
Quito is full of one-way streets, making the roads difficult to navigate and congested at times. For a better bang for your buck, opt to take the metrobus to get around town instead of a cab, as traffic will get the best of your time (and wallet). - @jackpacker.travels