| | | |
| --- | --- | --- |
| EDITION 05 | | | 3:16 read time |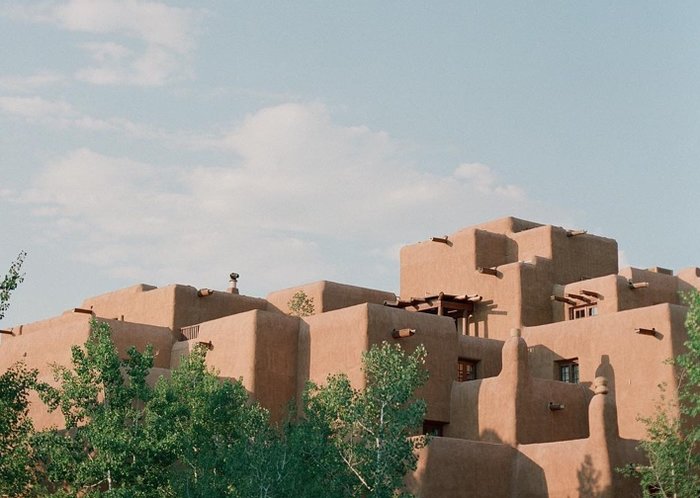 #santafenm | @wintercreativeco
Frank Lloyd Wright said, "Buildings, too, are children of Earth and Sun." Never is this more true than in Santa Fe, where every part of the city feels handcrafted by nature. The adobe-style buildings that line the streets are as artistic as the people who inhabit them. Wherever you journey in this corner of the American Southwest, you're sure to find something unique and inspiring.
Santa Fe, New Mexico, USA
N 35.68° / W 105.93°

#FunFact
Santa Fe is the highest state capital in the US, sitting at 7,000 feet above sea level. Getting used to the altitude can be tricky, so remember to stay hydrated. Also keep in mind that 1 alcoholic drink in Santa Fe = 3 drinks in lower-altitude cities. So pace yourself. Or don't. We're not your mom.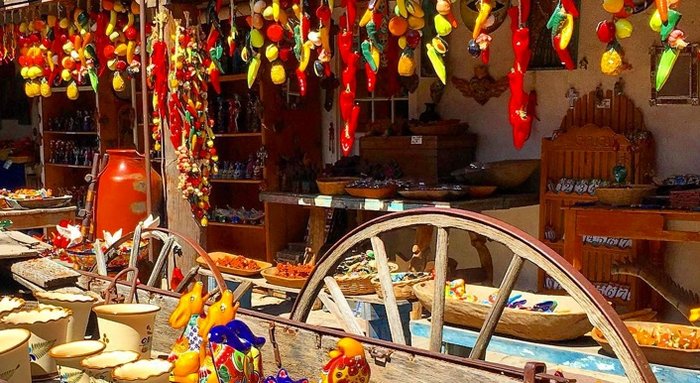 #santafeplaza | @camiliagram
To The Plaza, Please
All action in the city revolves around the Santa Fe Plaza, a cultural hub with shops and restaurants and galleries galore. Stroll along the northern side to see Native Americans selling jewelry and pottery. There's always something going on here, whether it's a show or festival or art display.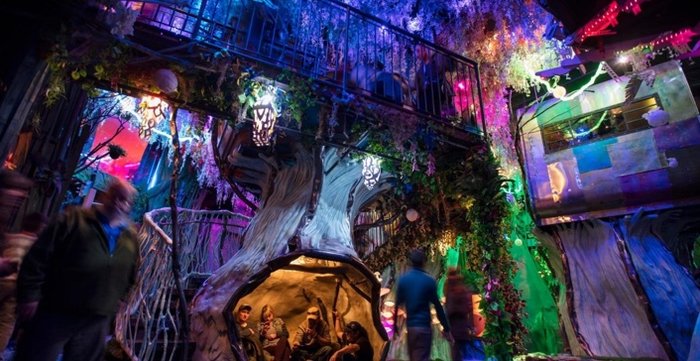 Meow Wolf | meowwolf.com
Curiouser and Curiouser!
Santa Fe is home to a particularly artistic gathering of people, and there are plenty of museums, galleries, and shops to indulge your creative side. Like the Georgia O'Keefe museum, and the Museum of International Folk Art. But the weirdest, strangest, and by far coolest museum to see is Meow Wolf, an art exhibition sponsored by Game of Thrones author George R. R. Martin himself. Transport to an alternate world in the House of Eternal Return, where nothing is what it seems, and refrigerators and closets are portals to other worlds.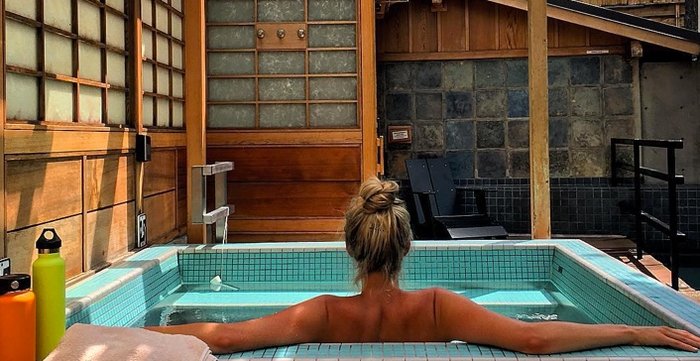 Ten Thousand Waves Japanese Spa & Resort | @reddcolt
Wait, Where Are We Again?
Relaxation never felt so random and perfect. Up in the hills around Santa Fe rests Ten Thousand Waves a Japanese-style spa with traditional bathhouses and luxurious massage treatments. Redefine relaxation and forget where you are with a single dip in the thermal waters.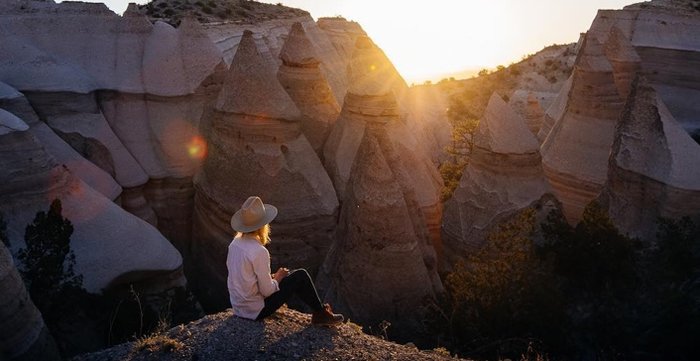 Kasha-Katuwe | @tczech
Intense Tents
Ever wondered what space travel is like? All you need to do is drive 45 minutes from Santa Fe and you'll land in a different world. Kasha-Katuwe Tent Rocks National Monument is home to crazy cool cones that resemble otherworldly "tents". There are several trails to hike and get hands-on with the terrain.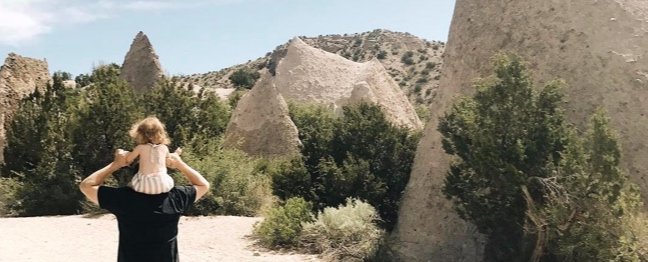 @juliennelasker
Julienne's Discovery
"As soon as you drive onto the reserve property, there is a calming stillness that welcomes you... In person, the rocks don't look real! I would recommend anyone visiting New Mexico stop there for the magical sights and of course, the memories. Bring water, a giant sun hat and screen, and maybe even a camera." ‑@juliennelasker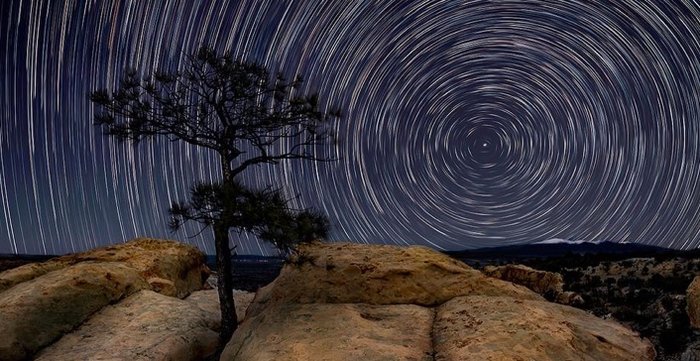 New Mexico Desert | @wayne_suggs
I Spy the Big Dipper
One of the great things about Santa Fe is its proximity to the stars. Not far outside the city, find one of the few places left in the world where you can get a truly uninhibited view of the cosmos. Grab your telescopes, and let the heavens do the talking.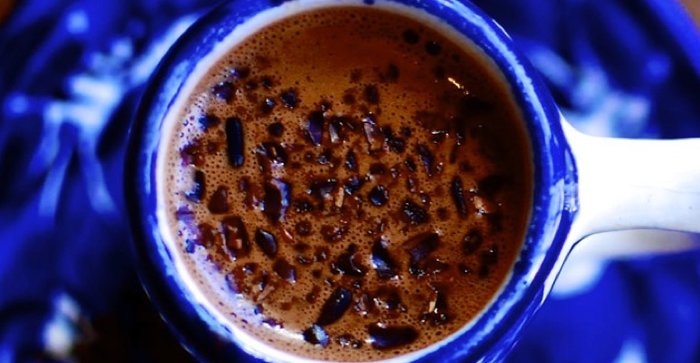 Kakawa Chocolate House
Have Your Chocolate & 
Drink it Too
Think you know chocolate? Think again. Kakawa Chocolate House is the best place to indulge in your favorite food group. Don't miss their hot chocolate, a spiritual experience that will make it difficult for you to buy storebrand powder ever again.
Our Favorite Restaurants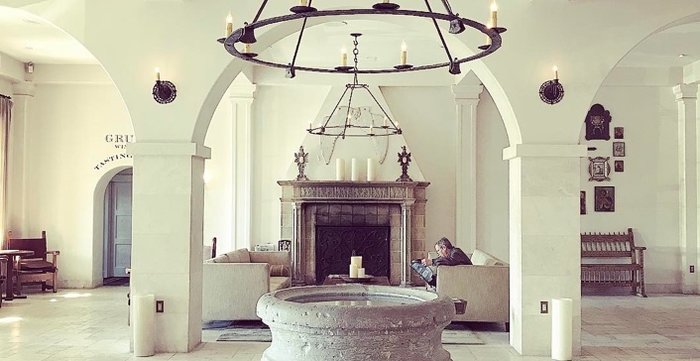 Hotel St. Francis, Santa Fe | @molly__mckinney
In the City
Be close to the action and stay at the chic Hotel St. Francis. The oldest historic hotel in the city, St. Francis is rustic and luxurious, just like Santa Fe.
Out of the City
If you're looking for something further off the path, check out these Airbnbs. Don't forget your camera, because these places have some truly spectacular views.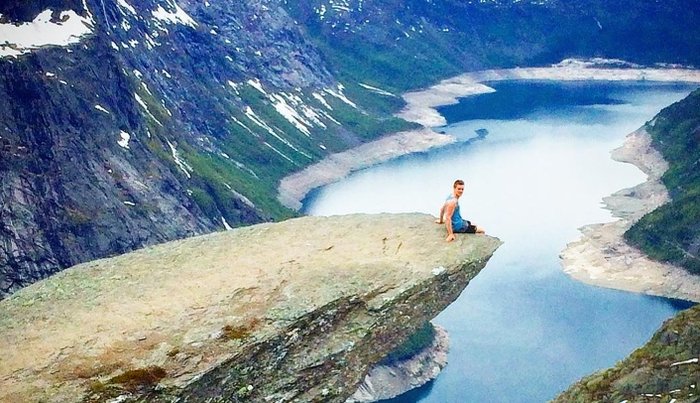 Trolltunga | @earthexpedition
Owen Bullus
Hometown: Vancouver, Canada
"I discover for...a global perspective!"
"I am the adventurous, try-anything-once explorer. The more exposure to cultures, the more adventures taken, foods eaten, climates endured, languages attempted, stories shared--the more vibrant perspective I can take home with me. Every risk is worth taking, as it becomes part of one's journey."