| | | |
| --- | --- | --- |
| EDITION 50 | | | 4:44 read time |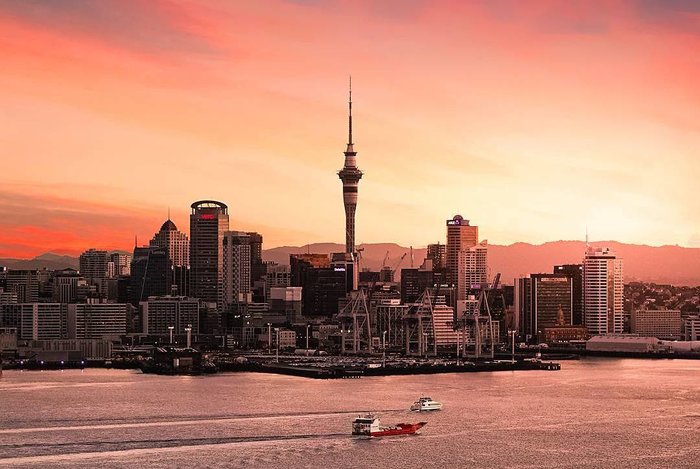 Auckland, New Zealand | @__rithvik__
New Zealand is internationally famous for its movie-set quality landscapes and dramatic terrain, but we wanted to pull back the emerald curtain on one of its major urban centers. A third of New Zealand's population call Auckland home, making this city a medley of cultures, cuisines, and attractions. It may take you hours or even days to reach this island in the Southern Hemisphere, but the travel will be well worth the effort the minute you step off the plane and walk into the heart of this Kiwi paradise.
Auckland, New Zealand
S 36.85° / E 174.76°

#FunFact
Auckland is home to over 50 volcanoes! Located on a volcanic field, these volcanoes offer some incredible hiking and vegetation.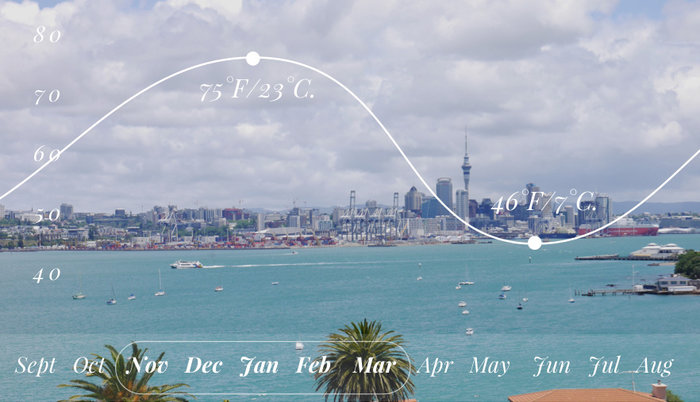 @openroadb4me
November - March
You can have a fantastic time in all seasons, but winter in Auckland is COLD! Plan on visiting during New Zealand's summer (November-March) so you can enjoy the beaches and hiking without shivering. Hotels and flights might be slightly more expensive during this peak summer time, but traveling in the fringe months should save you a few dollars.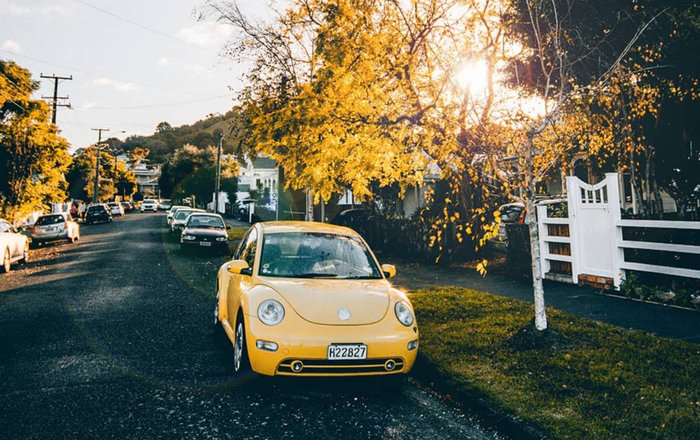 @maxvnck_
Networking Done Right
Auckland is ringed by buzzing towns and quiet neighborhoods that each add a new flavor to the melting pot that is Auckland. From the busy beehive of the Central Business District (CBD), to the charming seaside Devonport, each area offers its own attractions. One of our discoverers' favorites is Ponsonby, a hotspot suburb filled with bars, vintage and designer shops, art galleries, and restaurants. Spend the day exploring the shops at Britomart in CBD, then at night hop over to Karangahape Road for some of the most jamming bars and LGBTQ-friendly clubs in the city.
Chelsea Bay | @marionlaaa
The Old Kiwi and the Sea
New Zealand natives (aka kiwis) love to be out on the water, so while you're in town join them on the high seas. Rent a kayak and brave the choppy sea or sign up for a whale watching tour to experience nature at its most majestic. If you prefer staying on dry land, visit the Maritime Museum, and learn about New Zealand's long history with la mar.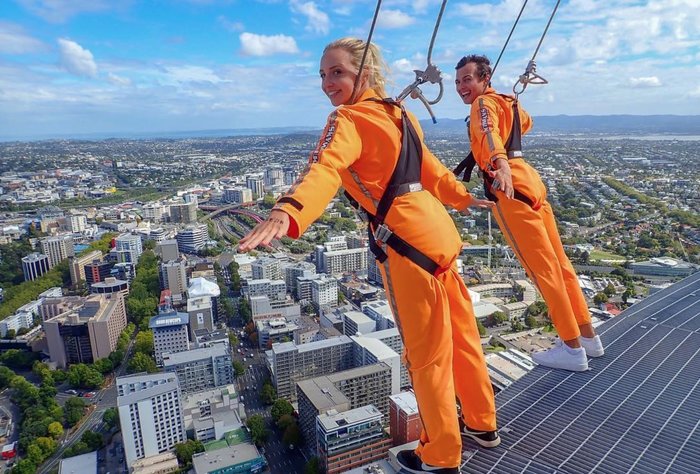 Skyjump Skywalk New Zealand | @charactersoftheworld
Thrills and Chills
Did you know the first commercial bungee jump was opened just outside of Auckland? To this day, Auckland is still a center of thrilling adventures that will make you lose your mind. Whether you want to bungee off one of Auckland's many iconic bridges, or try your hand at skydiving, the world is at your feet. Literally. For those who aren't really about jumping off things, you can still catch that adrenaline rush at Sky Tower, one of the tallest buildings in the Southern Hemisphere. Try the sky walk, where you clip in and inch around the outside of the tower for a truly unfiltered view of the city.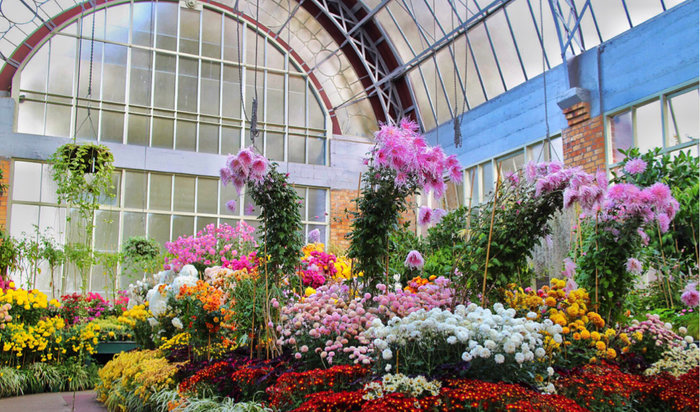 Domain Wintergardens | @_diannejane_
A Quiet Moment
Between the more radical Auckland activities, take some time to calm down and see some of the neighborhood sites. One of the best things to do when the weather is poor is explore the Domain Wintergardens. The featured flora is always rotating with the seasons, and since the garden is located inside a Victorian-style greenhouse, you'll be safe here when it rains. Also worth touring is the Auckland Art Gallery Toi o Tamaki. Traditional and contemporary art movements are on display for your enjoyment.
Scattered around Auckland you can find innumerable adventures. From enticing islands to breathtaking hikes, we could devote an entire article to Auckland's surrounding regions (which we did -read it here).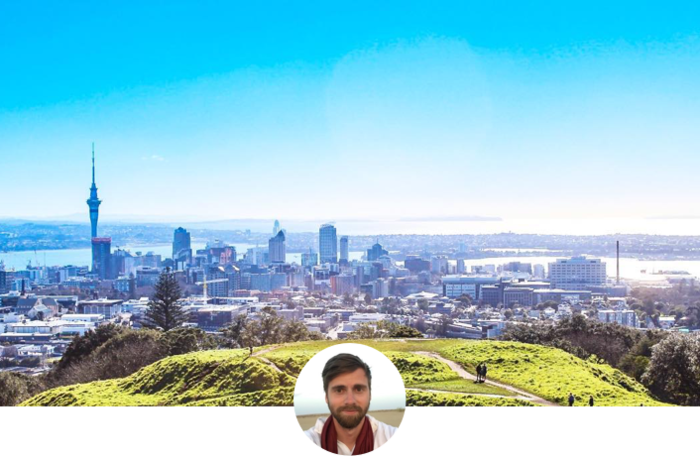 Jason's Discovery
@jasoncoward13
"No trip to Auckland can be complete without watching the sunset at Mount Victoria. On a clear day, the sky is a beautiful collage of colours. On the same note, Mt Eden offers excellent views of the city skyline."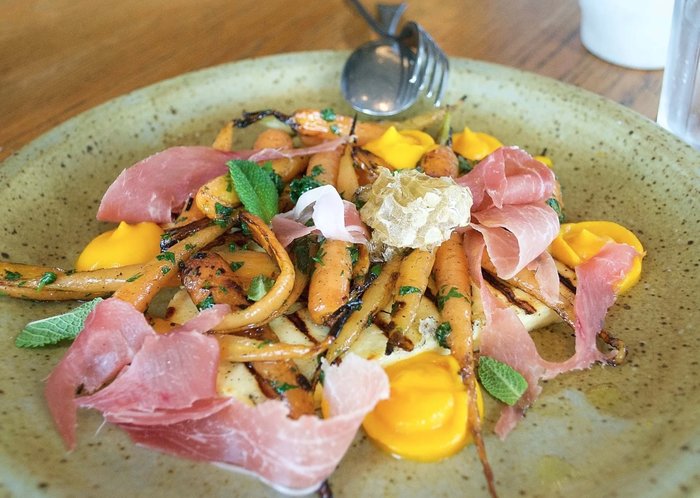 @fuellingthefork
I Couldn't Possibly Eat More...
Discoverer Molly puts it best: "Auckland's brunch game is STRONG." From Rosie's to Mary's to Atomic Cafe, there are a lot of places to get your breakfast on. When it comes to other meals, you'll find every kind of cuisine in the world here. One of the top-voted restaurants of 2017 was Indian spot Cassia. Ponsonby has a plethora of restaurants to check out, and according to discoverer Logan, "Ponsonby Central is like the Hub of all good food, it's insane!" Check out Orphan's Kitchen and The Blue Breeze Inn for some tasty treats.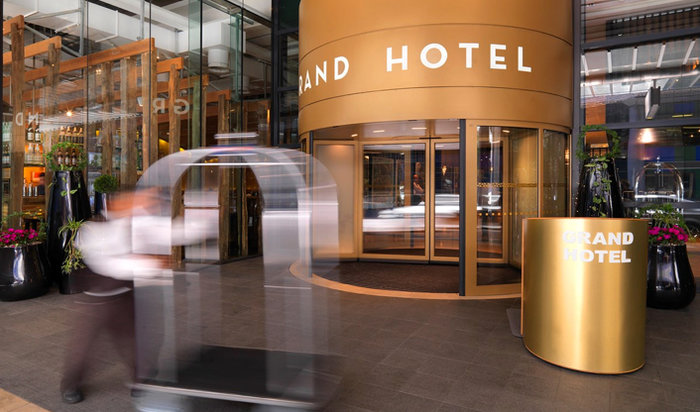 Sky City Grand Hotel
Fit For a Kiwi
Like most big cities, Auckland lets you have the pick of the litter when it comes to accommodations. Whether you're hustling on a budget or living the high life, there are plenty of places to choose from. Our top choice for hostel is Ponsonby Backpackers where you'll be right in the heart of the funky Ponsonby neighborhood staying in a quaint building. If you like the high life, go for SKYCITY Grand Hotel. Finally, if you need something a little more artistic and modern, Hotel de Brett delivers big time.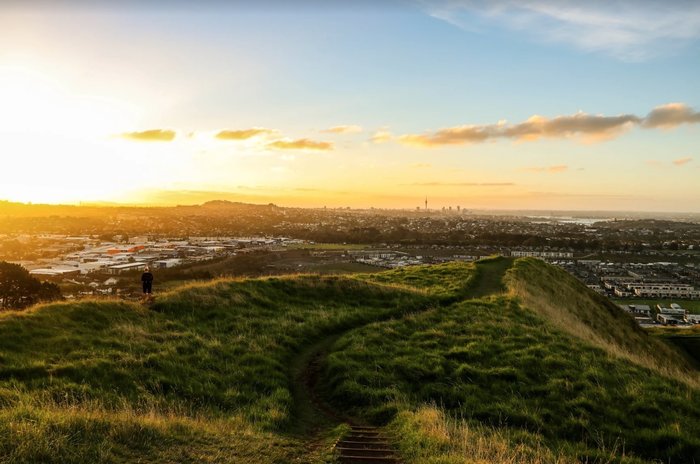 @confidentreflection
Walk 'Til You Drop
Be ready to walk! Our buses and trains aren't amazing, most people walk from public transport, drive or bike around. Also it's super easy to get sun burnt in NZ so dig out the sunscreen. -@anna.brunskill
When It Rains, It Pours
Just a hint, always keep an umbrella or a portable raincoat on hand because it rains rather frequently in Auckland. Don't panic though, this city is different in that it doesn't drizzle all day. Here, it can be miserable with a down-pouring for around 5 minutes and then clear up with bright blue skies again for the remainder of the day. -@saffasaystravel