| | | |
| --- | --- | --- |
| EDITION 52 | | | 3:28 read time |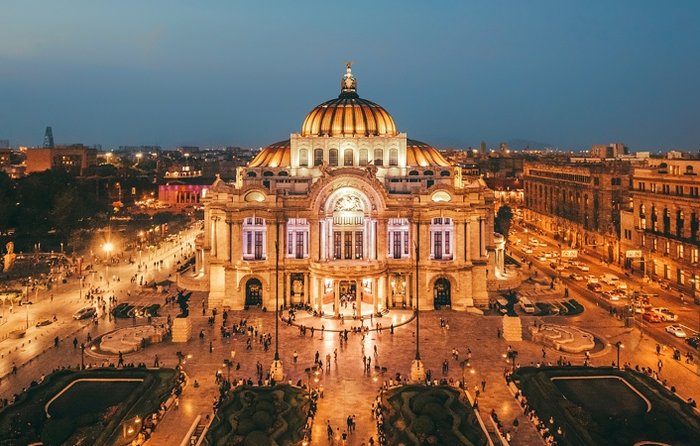 Palacio De Bellas Artes CDMX | @edavidm
There are some places where time seems like it has frozen. And then there are places like Mexico City. Vibrant and chaotic, time doesn't just move, it leaps. Its mess of trendy and modern next to elegant and old can be seen in every plaza and barrio. Whether you're jumping between museums or spending your time getting to know its delectable culinary hotspots, a trip to Mexico City will swallow you up in all the best ways.
Mexico City, Mexico
N 19.43° / W 99.13°

#FunFact
Mexico City was built over lake Texcoco and expanded from a single island to the metropolis it is today. However, because of its unstable foundation, the city is slowly sinking every year.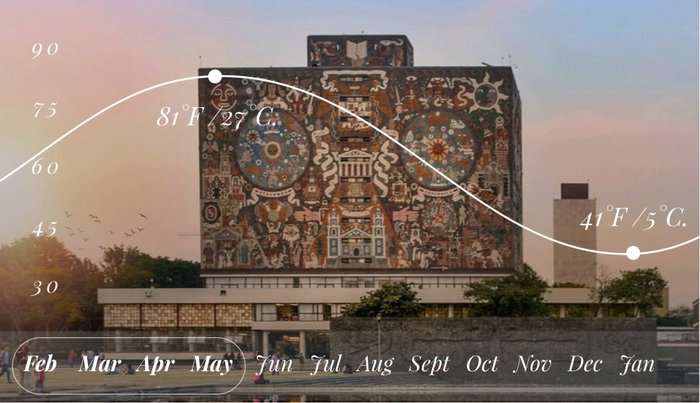 Biblioteca Central UNAM | @anaid.moran.9
The Rainy Season
Finding an inexpensive ticket to Mexico City is feasible year-round, but hotel prices can skyrocket during the busy holiday seasons (stay away during Christmas and Easter). The rainy seasons runs from May to October, so the best time to visit is February to May. Gorgeous weather means more people out in the streets, but ideal temperatures for sightseeing.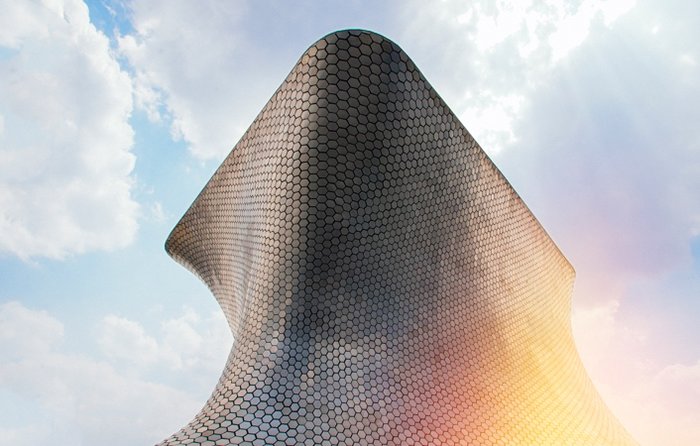 Soumaya Museum | @tayloramcintyre
I Paint My Own Reality
If you're enamored with the murals of Diego Rivera and the portraits of Frida Kahlo, then Mexico City's art scene is for you. The Frida Kahlo Museum, and Palacio Nacional are absolute musts, but don't be fooled into thinking these masters are the only great Mexican artists on display. Get to know José Clemente Orozco at Palacio de Bellas Artes, and fawn over the contemporary works of Rufino Tamayo at Museo Tamayo. Tour the European masters at Museo Soumaya, or get lost in any of the other hundred museums.
Teotihuacán | @bernardoluna
Pyramids of Sun and Moon
Why walk like an Egyptian when you can wander in the footsteps of the Aztecs at Teotihuacan? This ancient pyramid complex is just a car ride away, and though it may be bustling with tourists it is worth the trip. Back in the heart of the city, visit the Plaza de la Constitución, aka Zócalo. Mexico City's main square contains remnants of its Aztec past, among other historical treasures, and is worth an afternoon of exploration.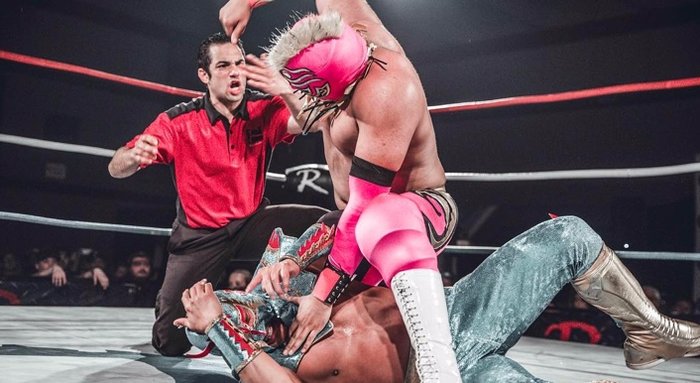 @katgrays
Lucha Libre
Not quite sport, not quite rock concert, the lucha libre wrestling matches of Mexico City are a spectular part of Mexico's culture. The brightly-dressed luchadores don their superhero masks each week to engage in a spectacle of lights, music, and theatrics. Get tickets to the show at Arena México, and be front and center to watch the drama unfold.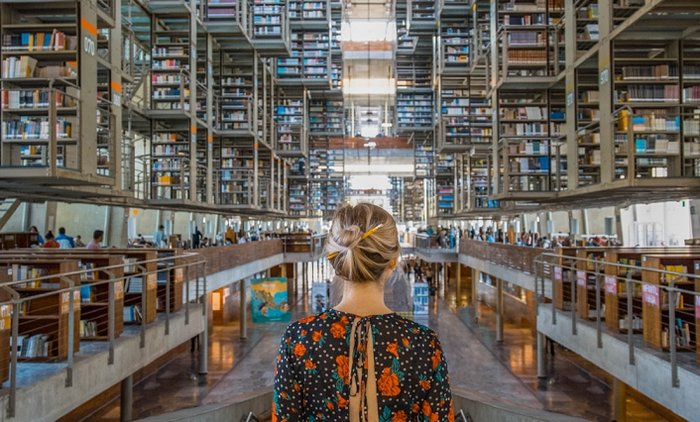 Biblioteca José Vasconcelos | @virroylola
Books as Far as the Eye Can See
After a few hours in Mexico City, it's easy to get overwhelmed. If you need to find a quiet corner to just breathe, retreat into a bookish escape. The trendy La Roma neighborhood is packed with fun cafes, old bookstores, and funky clothing shops where you can choose to wander or just relax. Be sure to check out Cafebrería El Péndulo, a coffee shop and bookstore that is perfect for a quiet morning. Biblioteca Vasconcelos, the downtown library that is nicknamed "The City of Books," is another must see. You could literally lose yourself in these stacks, and finding a quiet moment is easy.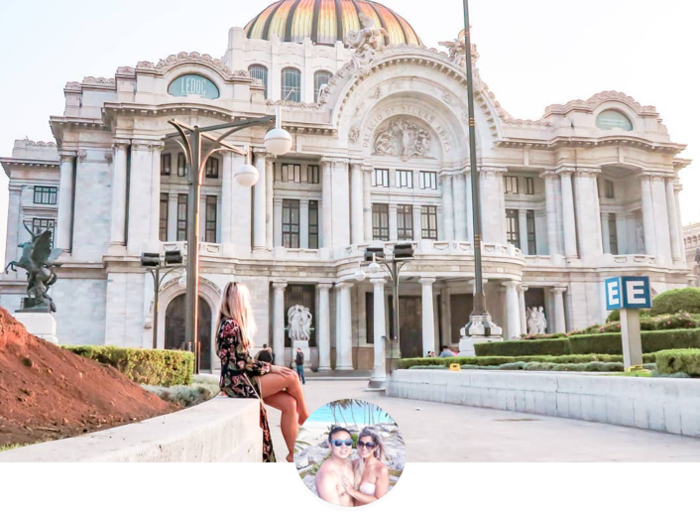 Ryan & Louise's Discovery
@solemateadventures
"It was our first full day in Mexico City and I was blown away by how beautiful the Centro Historico was. I had heard great things but it was even more beautiful than I had imagined. It really is a photographer's paradise. From the iconic buildings, such as the Palacio de Bellas Artes and Catedral Metropolitana, to the many picturesque parks dotted throughout the city, there really is no other city I've been to that can compare. We only had 3 days in CDMX but I know I could have spent a month and not have seen everything this fantastic city has to offer!"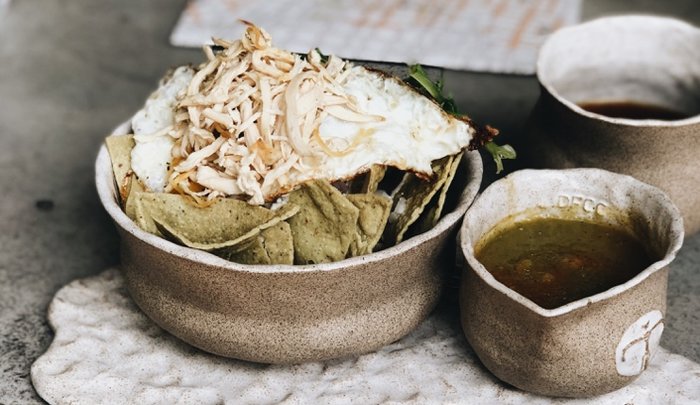 Distrito Fijo Club de Ciclismo | @jkazaklis
Más Chilaquiles Por Favor
Mexico City's culinary scene is where you can truly find the heart of the city. Old mom-and-pop taquerias attract just as many visitors as the upscale, trendy restaurants in the city center. Find your second stomach, because you'll need to taste a lot before you leave. Check out our blog on the top restaurants to try in Mexico City. For now, we'll let our Discoverer Robert fill you in on his favorites:

El Mayor
"Enjoy a three course meal for less than a Chipotle bowl with extra guac at El Mayor overlooking the ruins of Templo Mayor."

Mercado de San Juan
"Chase a shot of tequila with a fried scorpion in Mercado de San Juan (it tastes like chicken)."

Churrería El Moro
"Eat churros and consuelos fresh from the fryer and you'll never look at dessert the same again"

Bellini Restaurante
"Put on your evening wear and shell out a few extra pesos at the revolving restaurant. Embark on a culinary journey that will have your mouth watering the next day."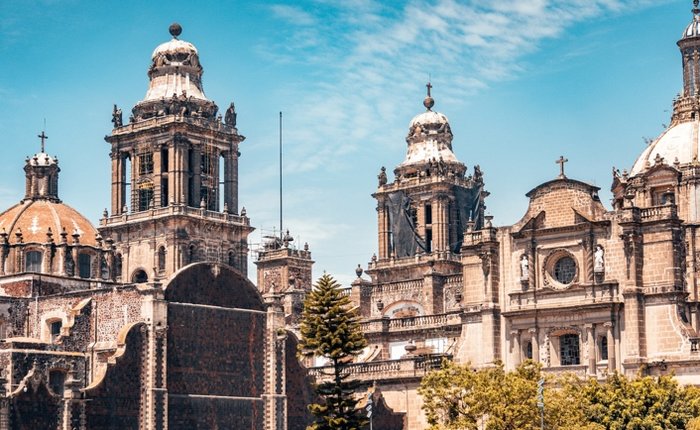 #cdmx | @ecuador.in.munich
Comforts of Home
"Use Uber. It's the fastest and easiest way to get around the city and it's surprisingly cheap and very safe!" -@ammoncluff
Engage with the Locals
"Knowing some basic Spanish can go a long way when it comes to interacting with locals, a food vendor, or even your driver." - @jkazaklis