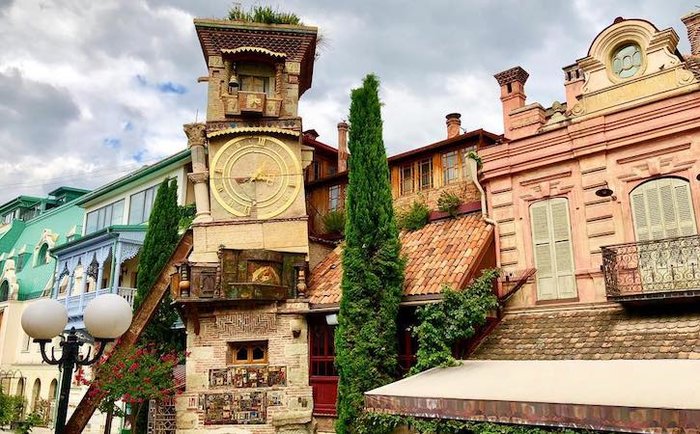 Old Tbilisi | @s.lovetravel
Obligatory Old Town
No visit to this stunning city is complete without spending at least one full day in the city's Old Town (Altstadt), a labyrinth of sloping streets and incredibly unique architecture. Main attractions include the lopsided puppet theatre clock tower, Freedom Square, and several stunning religious buildings. Step into one of the stately churches, like Sioni Cathedral or Semba Cathedral and see if you can hear the UNESCO listed Georgian polyphonic singing. Snap a photo outside the colorful Jumah Mosque, and find other photogenic corners around each ramshackle building.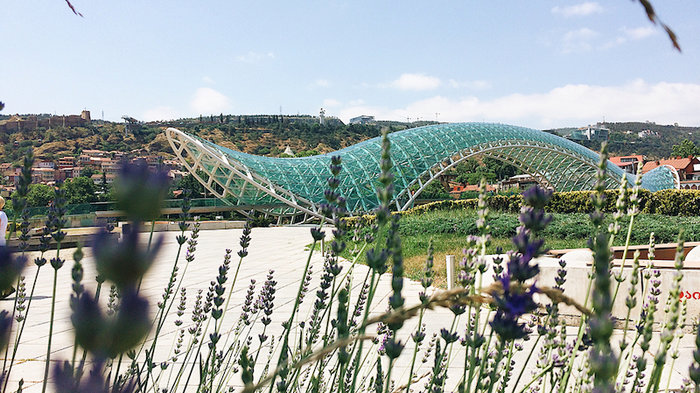 Abanotubani | @aleksey_morozov
Soak it All In
The city derived its name from the underground sulfur springs, so stopping by Abanotubani, the famous domed baths, is a must. There are several to choose from if you desire a dip in the warm waters, like the luxurious Gulo's Spa. If relaxation doesn't come to you in the form of bathing, cross the stunningly modern Bridge of Peace into Rike Park, where you can kick up your feet for a picnic or admire the musical water fountain. Go on a hunt for the city's hidden waterfall down the river towards Leghvtakhevi – you can even take a dip in the refreshing water.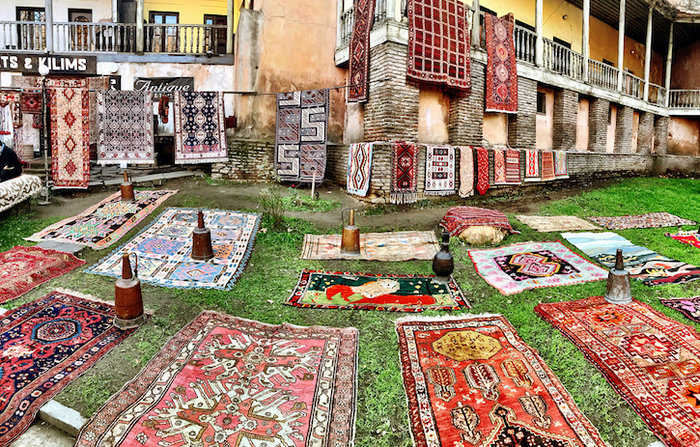 Dry Bridge | @nateli_tbilisi
Try Tbilisi On for Size
Find Tbilisi's Eastern influence at the Meidan Bazaar, a hidden gem packed with historic architecture and authentic handicrafts. You can also pop over to the Dry Bridge where a daily flea market sets up along the sidewalk. Anyone can participate, so the selection is hit or miss, but it's a great place to connect with local artisans. Finally, if you're looking for something more modern, don't forget the Fabrika, a multi-concept venue with local clothing shops and bookstores. Hunt down the Chaos concept store for a unique Tbilisi experience.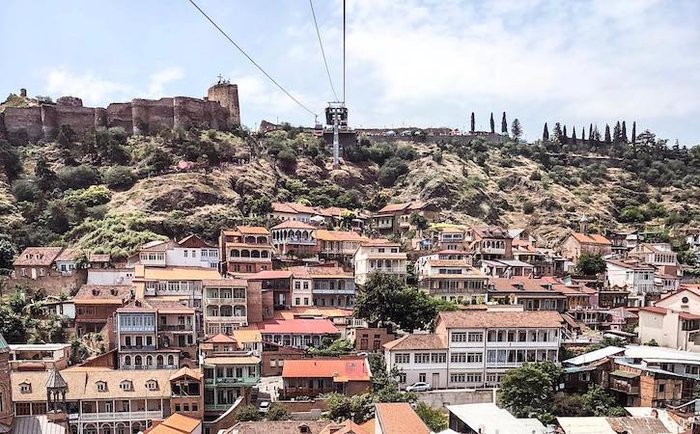 Narikala | @lifeinexcess_
From Peak to Peak
The crowning jewel of Tbilisi is the Narikala Fortress, a medieval complex overlooking the city. Guarded by the towering Mother of Georgia statue, you can take a leisurely cable car ride to the top, enjoying aerial views of Old Town along the way. If you're better on your feet, hike up into the Betlemi district, which is built into the mountain and offers several beautiful lookout points. "The most beautiful is Kartlis Deda with flowers, great views, and photogenic kittens." –@48in48europe. If you're itching for some more action, head into the real mountains. Out of town, Gudauri offers world-class skiing (at an enviably cheap price).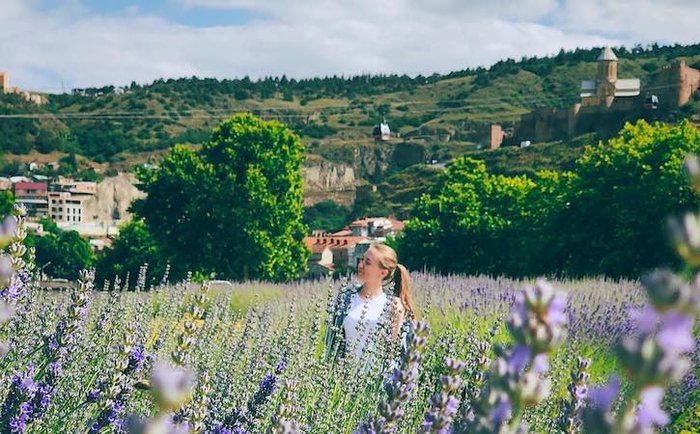 @kopeykina_natalia
"It's not a secret that all viewpoints in Tbilisi are stunning. But the best one is opening from a rollercoaster in Mtatsminda Park. It's an unforgettable mix of feelings: an adrenaline, a profound admiration, and freedom."