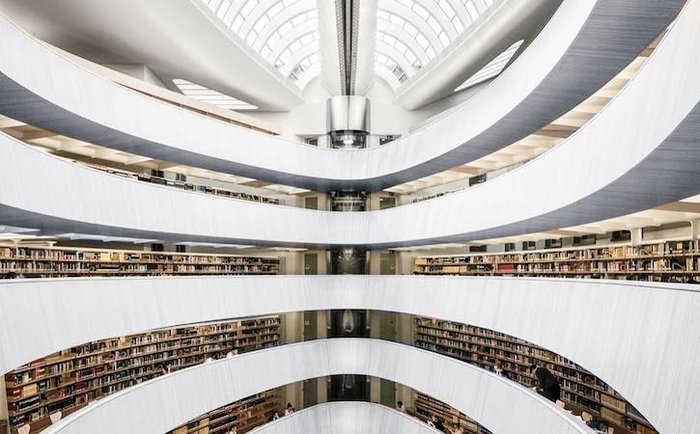 UNI Zürich | @wowiwax
The Swiss Muse
Though Zurich is often associated with the cold world of finance, it has been the frontline of artistic movement for generations. From serving as the birthplace of the Dada art movement, to proudly displaying unique and stunning design and architecture, the museums of Zurich are a proud bunch. Your list should include a visit to Gestaltung for design and architecture, Cabaret Voltaire to explore the world of Dada art, and Museum Rietberg for the classics. A stop by the University of Zurich library is also in order if only to ogle at the architecture. If you don't have any art lovers in your group, you can still get in on the museum action with the FIFA World Football Museum. Stop by for an afternoon immersed in Europe's favorite sport.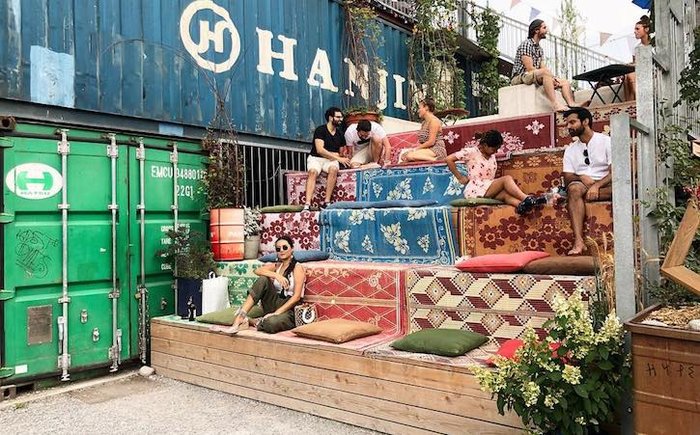 Frau Gerolds Garten | @chisa_prae
West Side Story
If you want to find the heart of Zurich's youthful energy, follow the setting sun. In Zurich West, urban art meets wild performances and trendy cafes. Wander eclectic second-hand furniture shops or watch a movie in an artsy cinema. If the sun is shining, grab a table at Frau Gerolds Garten and sip on local craft beer. Set in the old industrial district, this neighborhood is also home to Zurich's thriving nightclub scene, with bars like Moods Club and Basilica turning the music up at night for travelers and locals alike.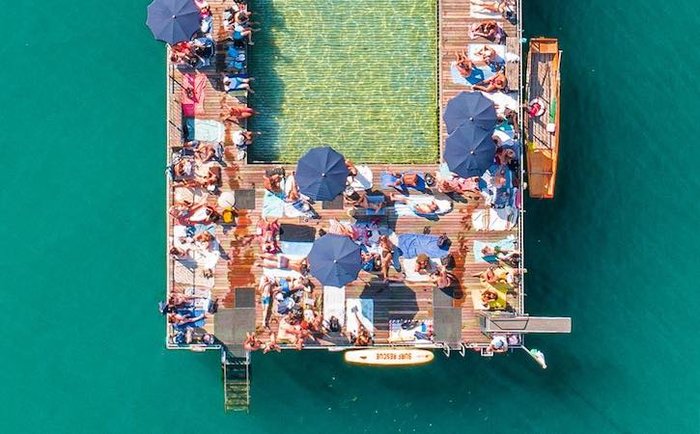 Lake Zurich | @waterproject
Wind Down
The stunning Lake Zurich stretches through the city, and if you follow it out of town you'll find a wealth of opportunities to unwind. If the sun's out, pick a spot along the shores to sunbathe, enjoy a picnic, or learn a new watersport. In the winter there's still plenty to do, with ice-skating rinks ringing the shores and restaurants with stunning views. Thermal spas also abound, from the Stadtbad Volkshaus municipal baths to the Roman pools at Thermalbad Spa. "With the spa's hundred-year-old vaulted stone walls and giant barrels mimicking the remnants of its past as a former brewery, Thermalbad is the pinnacle of spiritual relaxation and luxury rolled into one." – @paigebonanno.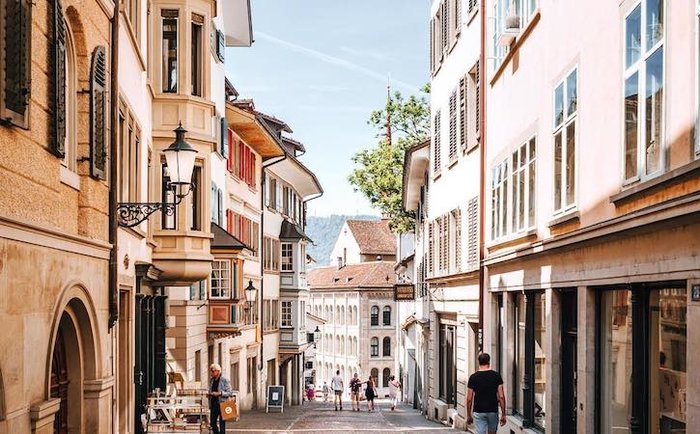 #visitzurich | @hrrbhn
City Slickers and Tree Huggers
Time to get walking! Many European cities advertise themselves as walkable, but Zurich is one of the few places that lives up to that name. No matter what kind of traveler you are, there are fantastic places to explore on foot. Wander the shopping streets, like the world-famous Bahnhofstrasse, to find souvenirs or just enjoy window shopping. If you'd rather be out in nature, explore Zurich's home mountain Uetliberg, which features a 2-hour planet trail that walks you through the universe. If you don't feel like actually walking, opt for an electric tuk-tuk tour to hit the key spots and still feel like you're out in the open.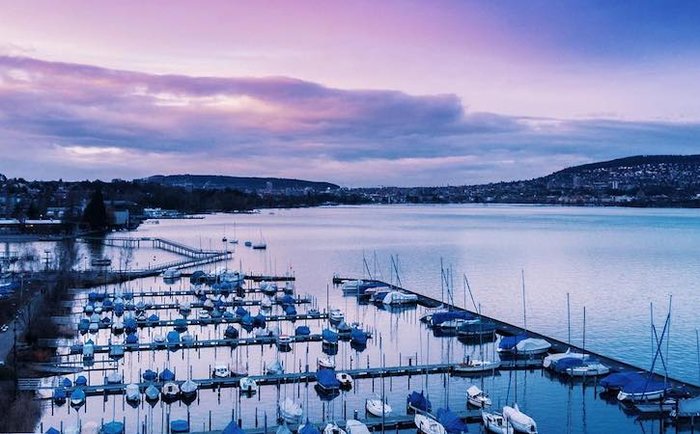 @davidbiedert
"I moved to Zurich 13 years ago and have experienced so many different faces of Zurich since then. In my opinion, Zurich has the perfect dimension of a city to live in and to explore - not too big to get lost in or too small to go in circles. Discover the old town or the promenade around the lake by bicycle or just stroll through the narrow streets. Especially in summer time, I enjoy every moment at my favorite spot to have a swim, just enjoy the view with a delicious meal or have an after-work apero at Seebade Enge. Zurich is located in the heart of Europe, and a stunning place to live or visit for a while."