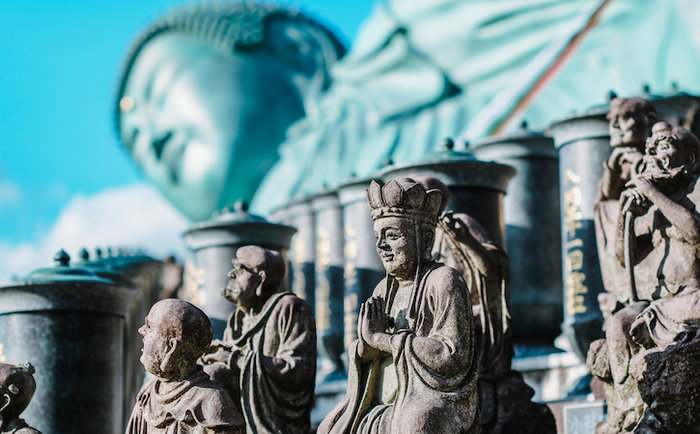 Nanzoin Temple | @yuslitasyafia
Settle Down
It wouldn't be a trip to Japan without stopping through some incredible ancient shrines and temples. Wander back in time at Shofukuji Temple, the first Zen temple in Japan. For something grand, travel outside the city to Nanzoin Temple to find the famous reclining Buddha statue, possibly the world's largest bronze statue. Finally, encounter the familiar pagoda-style temple of Tochoji, which features its own stunning Buddha statue.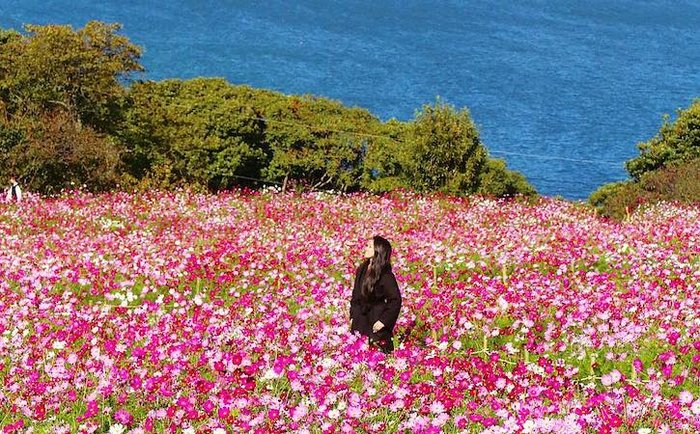 Nokonoshima Island Park | @realjetsetter
A Sea of Color
Perched along the water, Fukuoka is positioned perfectly for exploring nearby islands. Shikanoshima and Nokonoshima are two of the most accessible and popular islands off the coast, and both feature plenty of outdoorsy activities. A 10-minute ferry ride will get you to Nokonoshima, where you can wander stunning flower fields with ocean views. Shikanoshima is accessible by car via a narrow sandbank, and offers beautiful beaches and ancient shrines. Finally, the famous "cat island" of Ainoshima is filled to the brim with furry feline friends, and is easily accessible for a purr-fect day trip. If you can't make it to the islands, then drive to Uminonakamichi Seaside Park, which has everything from flower gardens to a Ferris wheel and zoo, perfect for families.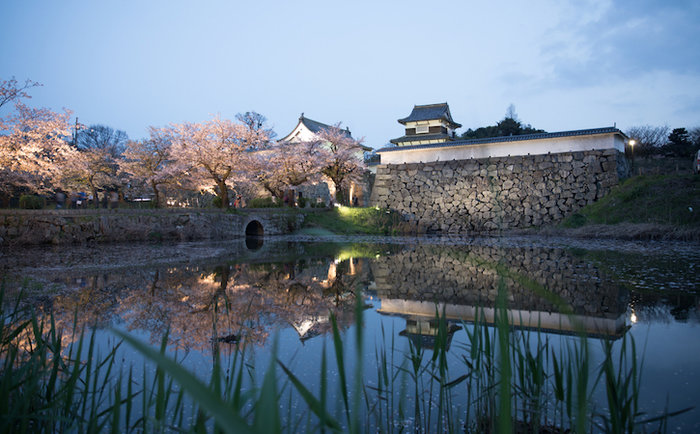 Fukuoka Castle | @bbaier
Castles in the Sky
Fukuoka is one of the oldest cities in Japan, and as such is brimming with history. The ancient Fukuoka Castle ruins are worth a visit, and though there's not much left it's easy to imagine what was once the largest castle of Kyushu. Visiting the castle during cherry blossom season is especially enchanting. Take a boat ride through the canals that once served as the castle's moat, and then wander through nearby Ohori park. Bikers and joggers will especially love the paths that wind around the lake and are framed by blossoming trees.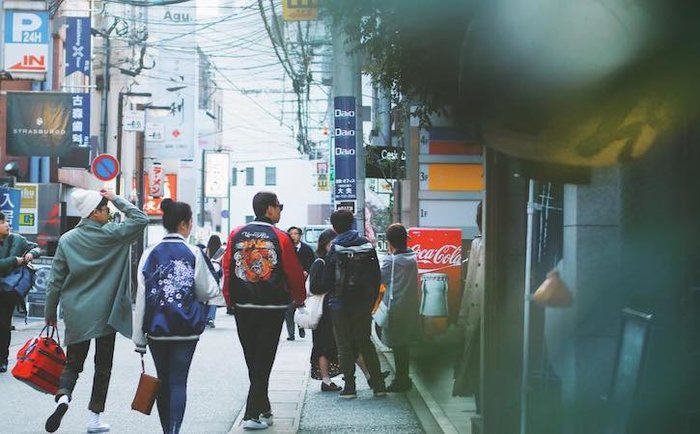 Daimyo, Fukuoka | @mikaeradesu
Gotta Pick Something Up
What Fukuoka lacks in tourist attractions it more than makes up for in a thriving local life. The city is the birthplace of the Mentai Rock movement and tonkotsu ramen, so you won't be disappointed with the local offerings. Whether you fancy shopping in the over-the-top Canal City mall or belting out your favorite song in the karaoke bars along Oyafuko Dori (Delinquents' Street), you'll have a blast. Be sure to visit the Daimyo district, which is bursting with trendy stores, restaurants, and bars.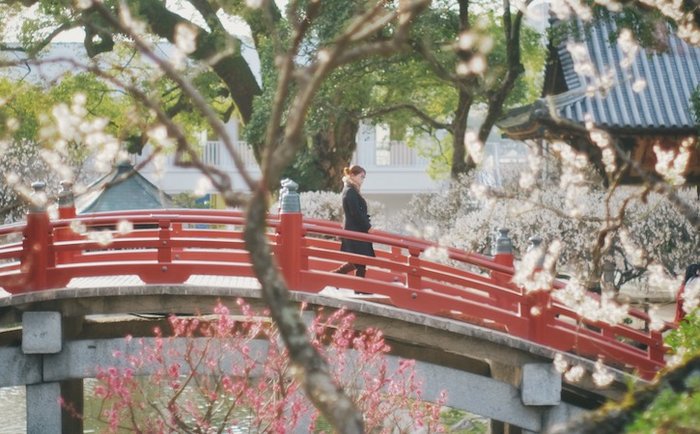 @yuslitasyafia
"Fukuoka charms my heart with its beauty, tranquility, and convenience. It is the biggest city of Kyushu which is located in the South of Japan. Blessed with vibrant culture, picturesque nature, and mouth-watering food, you might get a little of everything you want from Japan in Fukuoka. Kyoto and Nara may come to mind first when talking about historic towns of Japan, but Hakata has a longer history. The shrines and temples have taken a significant part in Fukuoka's history."