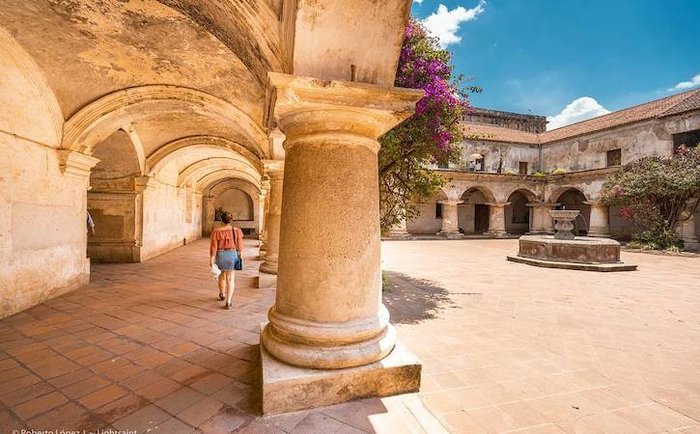 Las Capuchinas | @lightsaint
It's Called Antigua For a Reason
As a UNESCO site, Antigua is full of well-preserved buildings, plazas, and churches just waiting to be discovered. The Arco de Santa Catalina is the city's most recognizable structure - and you'll find it adorning postcards throughout the town. But beyond the arch, discover the Catedral de Santiago, which was destroyed by the 1773 earthquake and subsequently rebuilt. Explore the front edifice and the roofless ruins out back. From the ruins of the Church of Candelaria to the convent of Las Capuchinas, plenty of religious buildings have been preserved and are ripe for exploration.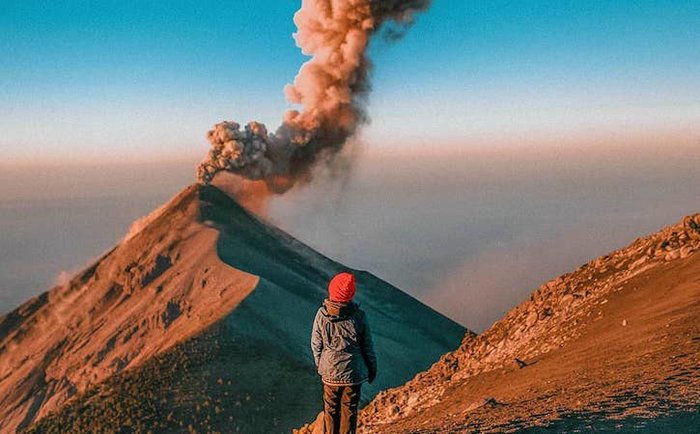 Volcán Acatenango | @7vensuns
Go With the Flow
Sitting in the shadow of 3 volcanoes, Antigua offers access to some incredible hiking. Pacaya is great for short hikes while Acatenango Volcano is a full day or overnight affair. Be cautious, as these are very much active volcanoes with the potential to erupt. Another fan favorite hike is Hobbitenango, a hotel and restaurant replica of the Hobbit village from The Lord of the Rings. Whether you choose to stay in these Hobbit holes or not, there are several walking trails in the area. Finally, the hike up the Hill of the Cross (Cerro de la Cruz) is another popular and easy walk and is also accessible via taxi. Be sure to take this one during the day, however, as nighttime wanderings in this region may not always be safe.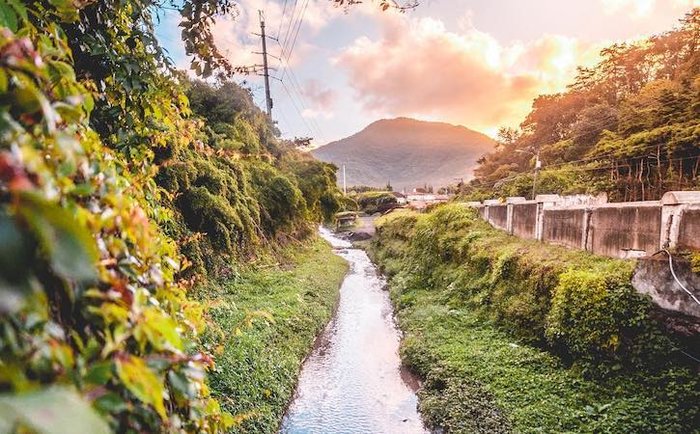 Antigua Guatemala, Sacatepequez | @toscano_foto
The Simple Life
Guatemala's position in Central America gives it a warm, tropical climate prime for agriculture. That's why Guatemala is a strong exporter of some of our favorite things: chocolate, coffee, and more. While in town, support local farmers and visit the farms that are producing these products in a sustainable, eco-friendly way. First up is the Finca los Nietos coffee farm. This family-run establishment grows beans without pesticides, so you can enjoy a rich experience. Next visit the Valhalla Macadamia Nut Project, another organic, family-run plantation. Try the macadamia nut flour pancakes after your tour. Finally, Caoba Farms is an organic farm and cafe that serves up delicious and fresh food. Visit during the farmer's market, or just go for the day to taste delicious food with a view.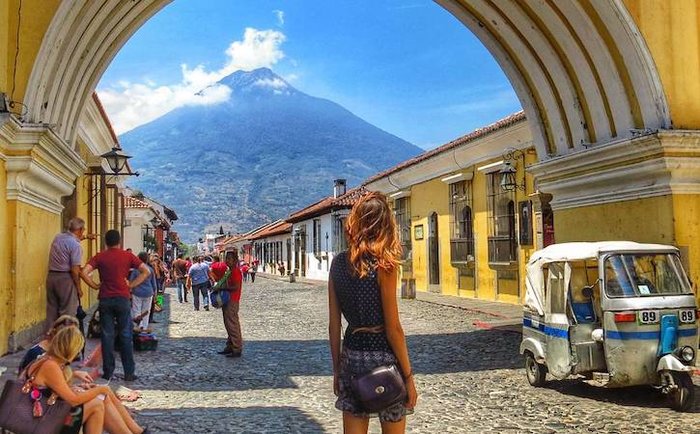 #perhapsyouneedalittleguatemala | @travel_beasts
Learn the Lingo
Guatemala is one of the best places to learn Spanish. Why? The accent is one of the most neutral and easy to understand in the Americas. The people speak slower and are patient teachers - which is maybe why there are so many schools teaching visitors the language. If you're planning on an extended trip to Antigua, why not sign up for lessons? There are plenty of schools in the city, and you can even sign up for private lessons if that's more your pace. Plenty offer homestays so you can be immersed 24/7.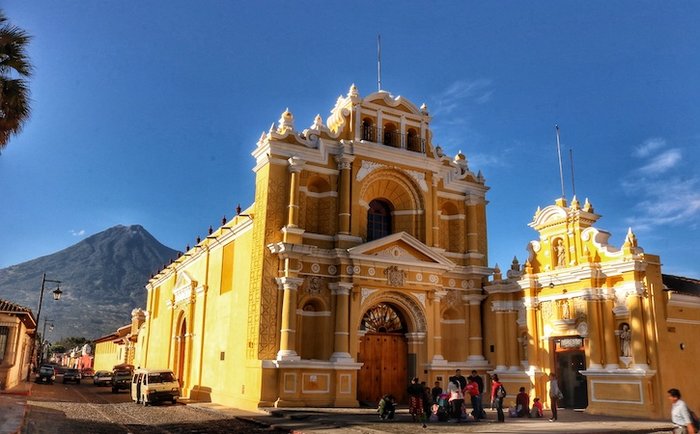 @robert8paz
"The colonial city was named a world heritage site by UNESCO in 1979 and it's visited for its well preserved Spanish baroque architecture as well as a lot of catholic churches in ruins. Take a walk on the Central Park and purchase souvenirs from the locals, including bracelets, keychains, earrings, wooden sculptures, Jade necklaces, even ancient musical instruments made from wood."