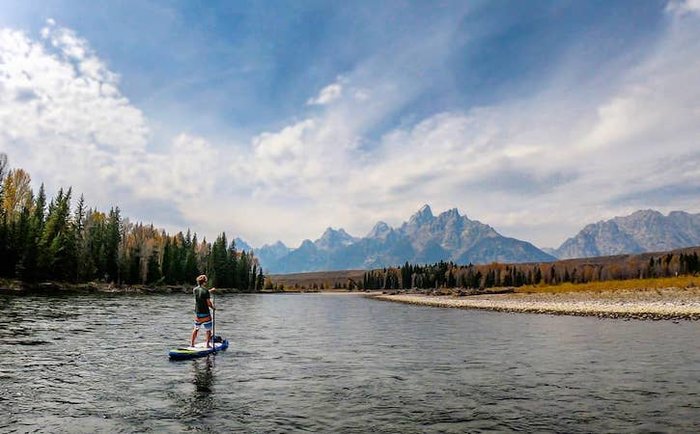 #jacksonhole | @o_leeps
Let the Sunshine In
It goes without saying, but we'll say it anyway — Jackson has some outstanding outdoor activities. And while you might be tempted to head straight to Yellowstone (we'll get to that later), stop a while and enjoy the activities a little closer to home. Jackson Hole (the entire valley in which the town of Jackson sits) has plenty to occupy even the most restless traveler. Hike nearby Snow King Mountain, a rite of passage for locals, and in the summer enjoy a scenic float down Snake River. Death Canyon is another popular hike, and if you're courageous (and can convince a local to show you how to do it safely) attempt the jump at Phelps Lake. Mountain biking, fishing, paddle boarding and horseback riding are also not only encouraged, but practically mandatory.
"If you're a hiker I recommended the Phelps Lake Loop. It's a total of 7.2 miles, making it rather long but 100% worth it in the end. The lake is gorgeous and it's perfect to pack a lunch and go for the day." – @_____sully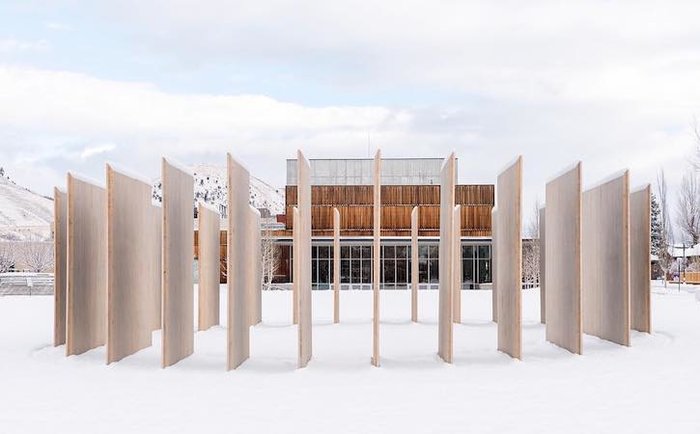 Jackson, Wyoming | @brian.doll
Small Town Throwdown
Jackson might be on the small side but it more than makes up for its smaller population with plenty to do. The Valley Bookstore is a staple, and whether you come for the western coffee-table books or want a staff recommendation, it's a must-visit. Don't forget the art in the city, either. The Brookover Gallery and the National Museum of Wildlife Art will tempt you with their offerings, and give you a warm place to wander awhile. If you want live-action entertainment, go the tourist route and enjoy a wild-west dinner show or the weekly cowboy shootout in the square.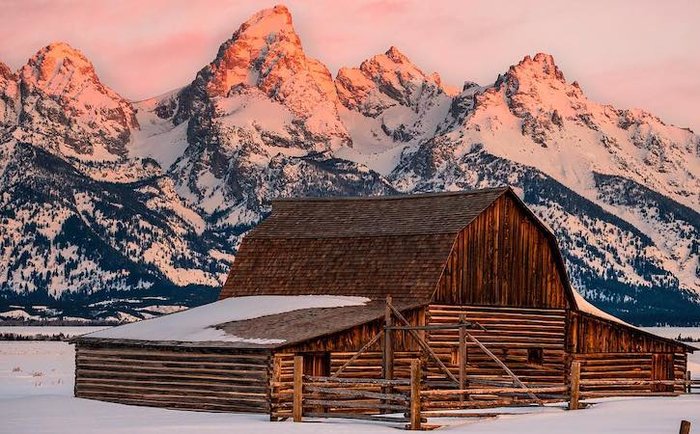 #feedyouradventure | @stephenshelesky
Snow Much Fun
If you've heard of Jackson before, odds are it's because of its world-class skiing. The region is home to three ski resorts: Jackson Hole Mountain Resort, Snow King Mountain Resort and Grand Targhee Resort. Each resort offers runs of all levels for snowboarders and skiers. If vertical skiing isn't really your thing (and we don't blame you) then strap on a pair of snowshoes and head out to flatter terrain. With striking views of the Grand Tetons, you'll still get that wintry mountain experience.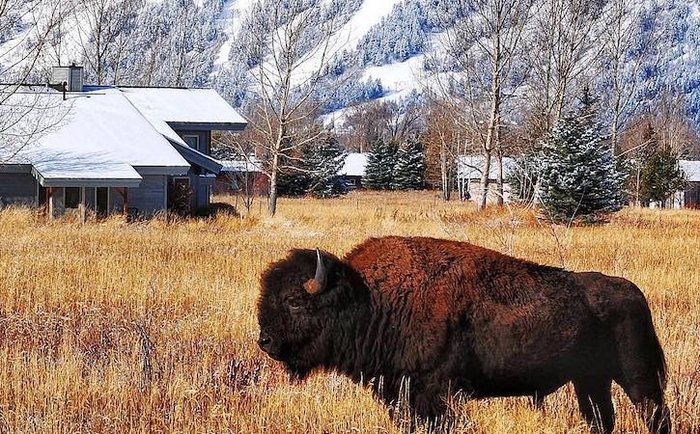 #wildwyoming | @abodeluxuryrentals
Go Buck Wild
Jackson is perfectly primed for some wild encounters, with tons of local residents that call the region home. We're talking moose, elk, bears, coyotes and more. This means several things: First, you need to keep your wits about you – and your pets. Don't approach or feed the wildlife, and be alert while hiking. If you want to learn more, head out to the National Elk Refuge or join a wildlife tour, where a guide will teach you about the region's ecosystem.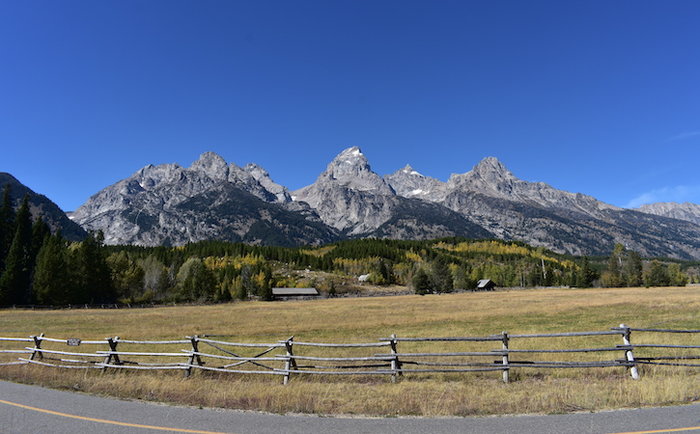 @thecabindiary
"What makes Jackson stand out among other similar mountain towns? Old World Charm – Town Square retains some of the Old West feel from its founding days. And National Parks – nowhere else do you get access to nature like Jackson: two National Parks within 2 hours that offer unlimited outdoor activities."