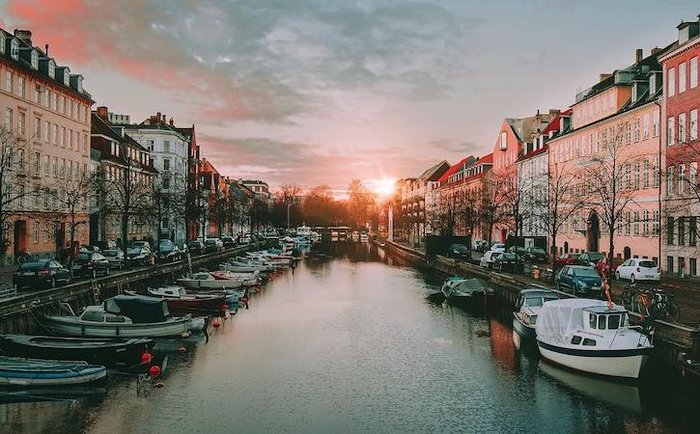 #visitdenmark | @gregda
Down By the Harbor
Canals don't typically invite swimming, but Copenhagen's waters are clean. Whether you're diving into a nearby swimming spot or just dipping your toes, you have to spend some time on or in the water. One of the best activities has to be renting a boat and cruising the canals for views of colorful houses perched along the water. If you don't have confident sea legs, just hang around Nyhavn, the bright waterside harbor with a slew of rainbow shops and restaurants that make enjoying the water easy. Then hop on a bike and ride the Harbor Circle, an eight-mile route that crosses over Øresund bridge and offers up stunning views.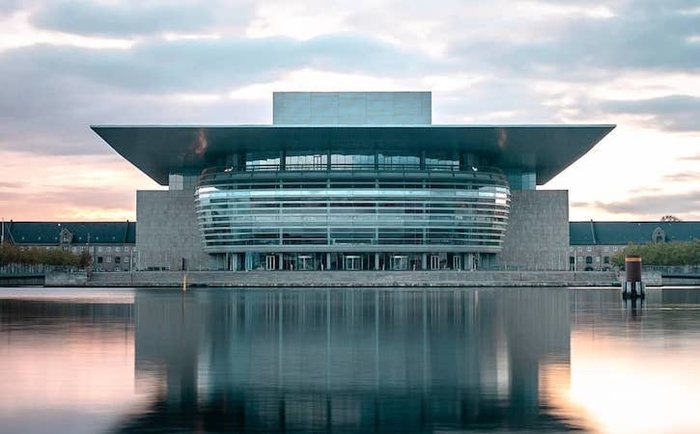 Copenhagen Opera House | @roar.reinert
Tivoli | @tobiashoiten
Some Good Fun
Did you know Copenhagen is home to the world's oldest amusement park? Just north of the city you'll find Bakken, which opened in 1583. The park is still in operation today, with a variety of rides and games open to families. If you want something slightly more modern and closer to the city center, check out Tivoli Gardens, the amusement park that was said to have inspired Disneyland. A treasure trove of bright lights, whirring game machines and fun rides, this park feels like magic.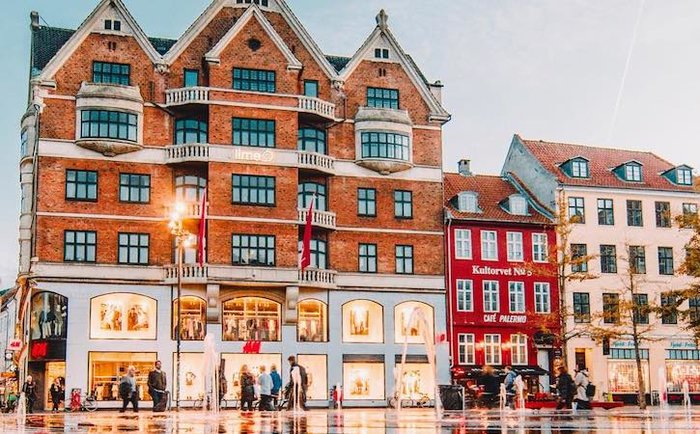 #cozycopenhagen | @koebenhavnsk
Add to Cart
Danish style is impossibly cool. If you feel the need to bring some home with you hit the shops along Stroget, one of the largest pedestrian-only shopping streets in Europe. Here you'll find plenty of boutiques, brand-name stores and even the flagship LEGO store. For something more local, visit Christiania, an alternative "freetown" of artists and hippies housed in an old military base. Today, visitors can explore organic restaurants, shop at souvenir stands or admire the local street art and music performances. Torvehallerne is another impressive permanent market with food and gift stalls that offer up perfect souvenirs.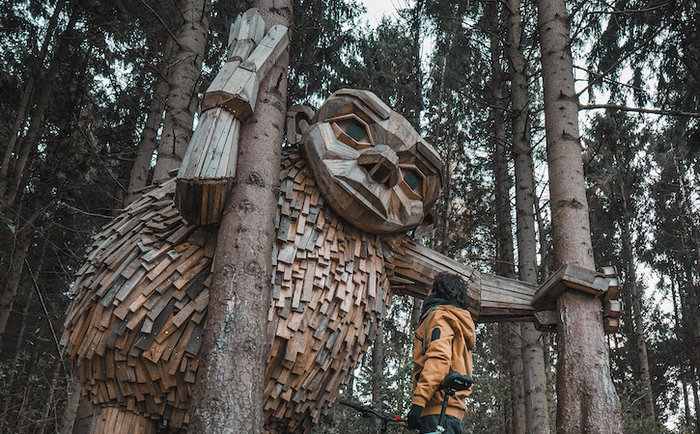 @kesniels
"I was in love with the artist Thomas Dambo, he created six wooden giants using recycled materials. Scattered around lush forests, meadows and by calm waters in suburbia Copenhagen, you'll meet the tall, quirky-looking wooden sculptures which are pretty far from your typical tourist attraction. Perfect for families who want to go beyond the usual touristy sights and attractions to enjoy nature, finding your way to the giants are a fun activity for older kids. Especially if you or your kids like that treasure hunt feeling."