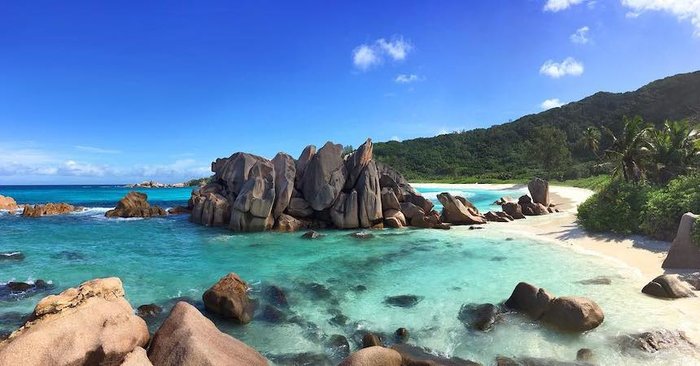 La Digue Island, Seychelles | @larli0978
Heaven On Earth
The Seychelles islands have quite the impressive lineup of beaches on their roster. Sunny and sandy, warm and tropical, these beaches are by far the main attraction for visitors. Options are limitless for would-be sunbathers. The nation's star is La Digue's Anse Source d'Argent, frequent winner of "best beach in the world" titles and one of the most photographed areas in the Seychelles. But that doesn't mean it's packed — the delightful thing about Seychelles beaches is they manage to stay relatively secluded. On Mahé, Anse Intendance and Beau Vallon tend to be the most popular, but that doesn't mean you shouldn't wander and try to find your own secluded stretch of sand. Finally, Anse Georgette and Anse Lazio round out Praslin's top picks, each with its own character and features. Don't feel limited by where you're staying, though — beach hopping is definitely encouraged!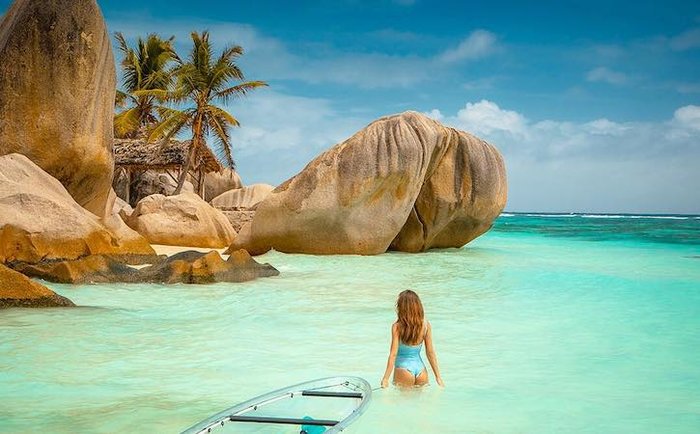 Anse' Source d' Argent | @adrianbaias & @florina__toma
It's About the Journey
With 115 islands in the archipelago, the question has to be asked — how will you get around? Seaplanes and ferries are the most common option, but once you've arrived feel free to branch out. La Digue's primarily transportation method is bike and with weather this gorgeous how could you say no to extra time outside? Of course renting a clear-bottomed kayak or a private boat will get you out on the water for fun in the sun. And on the larger islands like Mahe, renting a car and driving the famous Sans Soucis and La Louise roads up to the island's best viewpoints can't be missed.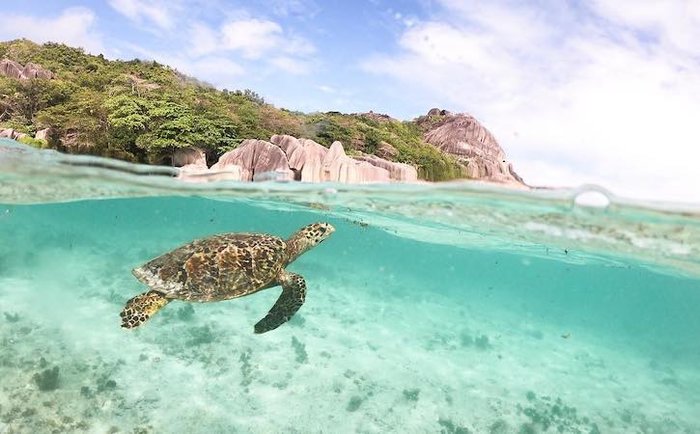 #seychelles | @luca_scarabottolo
Mother Nature Outdid Herself
While you might be tempted to spend the entire trip at the beach, you'll want to venture inward and discover the other natural treasures of the Seychelles. On Praslin, explore Vallee de Mai National Park, home to the enormous coco de mer palm tree whose fronds stretch up to 15 feet across. On Mahe, explore over 9 miles of hiking trails through Morne Seychellois National Park for views of dazzling coastline and thick tropical forests. Finally, if you want to get a little more wild, meet the Aldabra Giant Tortoise of the Seychelles. Only a few thousand of these vulnerable creatures are left on a few of the country's islands and atolls.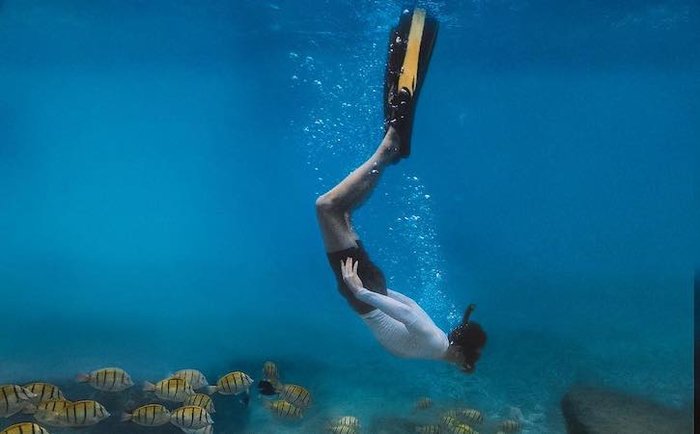 Praslin | @maximevelly
Dive A Little Deeper
You can't talk about the stunning Seychelles beaches without mentioning their equally spectacular underwater neighbors. Diving, snorkeling, surfing and swimming are all key attractions on the islands. Diving is especially attractive, and you can encounter brightly-colored sea life, coral reefs and shipwrecks throughout the archipelago. From Fisherman's Cove reef to Shark Bank there are plenty of dive spots where you can get up close and personal with hawksbill sea turtles, lionfish, octopus and at least four shipwrecks.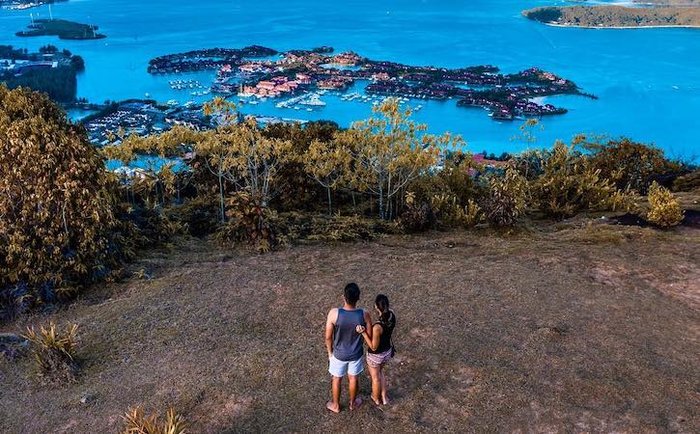 @mr_prea
"Seychelles may not look like much on the world map but don't be fooled. Bursting with so much beauty and culture, you are bound to fall in love with at least one of its islands, each offering its own unique charm. With most of Seychelles untouched, she holds so many secrets, just waiting to be uncovered. A simple trek up a mountain or a dive in our clear waters and you'll understand what I mean. From our stunning sunrises to our spectacular sunsets, Seychelles will leave you feeling rejuvenated and at peace. Every day is a new adventure. We are a proud nation with a colorful and definitely interesting background and I am sure I speak for all of us Seychellois when I say, Seychelles never ceases to amaze us."