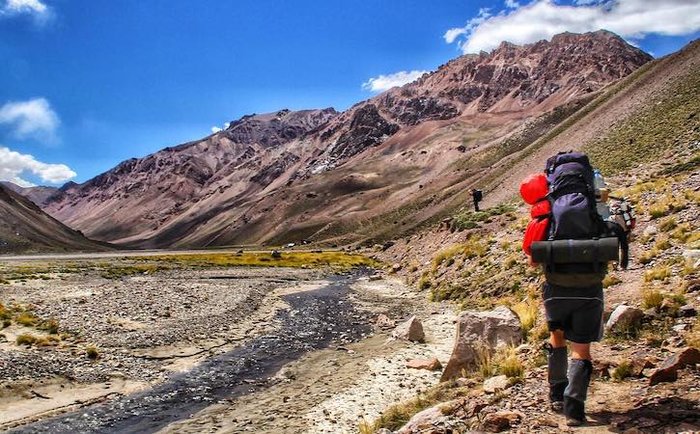 Mount Aconcagua | @danibrewster
Climb Every Mountain
Nestled near the Andes Mountains, Mendoza is perfectly situated for spectacular hiking. It's time to get on your feet and get active. The tallest mountain in South America, Mount Aconcagua, is just a hop and a skip away, and whether you just want to marvel at it from the surrounding provincial park or are ready to attempt the 18-day trek to the summit, you can't miss its towering shadow. For more accessible hiking, start from the town of El Challo and choose from the family-friendly Cerro Arco or the more intermediate trail of Santo Tomás. Finally, a visit to Potrerillos will not disappoint. Hike around a sparkling manmade lake, discover waterfalls or just post up and enjoy a picnic in the sun.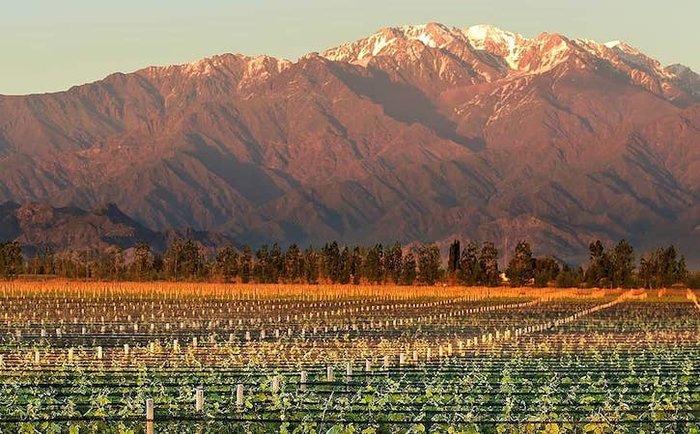 Uco Valley | @fincalacelia.co
Not in Napa Anymore
You can't visit Mendoza without sampling a glass of its famous Malbec. High altitudes and minimal rain make this region ideal for grape growth. Outside the city there are two major areas for wine production — Uco Valley and Maipu. Hop around the valley, stopping at large vineyards and smaller bodegas for delicious wine and food pairings. If the pace is too slow for you, spice things up with a vineyard bike tour or a horseback riding tour — just remember to drink and ride responsibly. And when you get tired of wine (

if

you get tired) explore the olive groves of Maipu or tour the National Museum of Wine.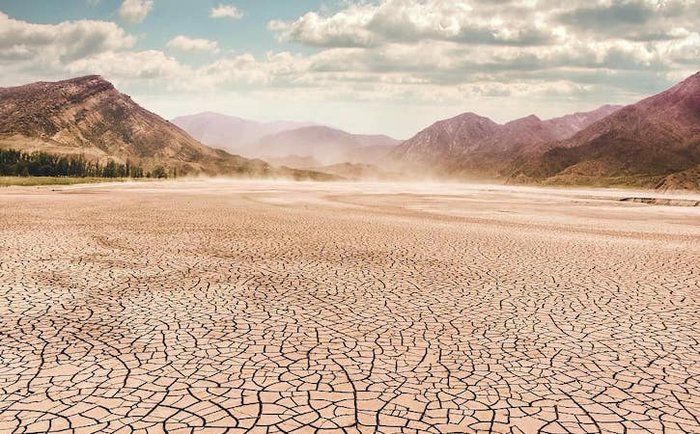 Potrerillos, Mendoza, Argentina | @tomasrinland
All About the Thrills
Are you catching on yet? Mendoza is a treasure trove of thrilling adventures. Hop on a horse and ride through the Andes for stunning vistas. Or clamber aboard a raft and take to the white water rapids. Mountain biking, mountain climbing, fly fishing and paragliding are all options. Head to the Cacheuta Thermal Baths for a natural relaxation spa and waterpark. If you want something a little tamer, rent a car and drive a portion of the famed Ruta 40 for stunning views without having to get your hands dirty.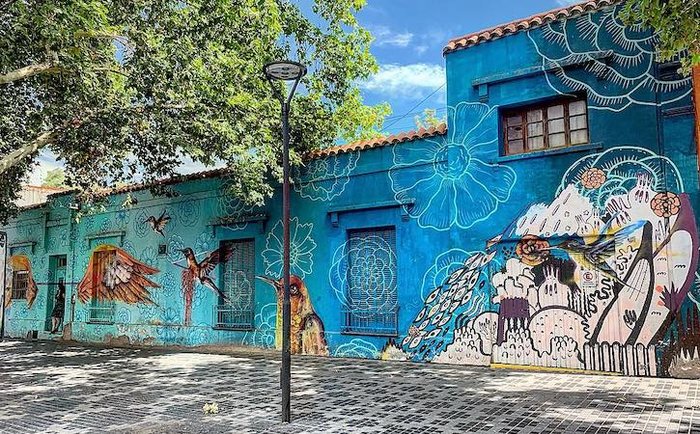 Aristides Villanueva | @francescog77
Metropolitan Mendoza
Mendoza city might seem like it's overshadowed by the surrounding regions, but that simply isn't true. With beautiful shopping streets, parks and shady boulevards it's worth spending an extra day just discovering the metropolitan delights. Admire the fountains at Plaza de Independencia before exploring the shops and cafes on Sarmiento pedestrian street. Go green in Parque San Martin or step into Museo de Bellas Artes' Casa de Fader. When the sun goes down and the parties start, grab a drink and join the crowds at Arístides Villanueva, the city's nightlife district.
@chloelittledeer
"Mendoza is commonly referred to as 'the land of sun and wine,' so without a doubt, you must visit the wineries that are just a short drive outside of the city. Most of the wineries are nestled at the foothills of the Andes, so as you sip your glass of Malbec (or five), you will enjoy the glorious views of the mountain range. I suggest a winery called 'Bodega Jean Bousquet,' which is a bit off the beaten path. You won't see many tourists here, and the prices are unbelievably low (think a four-course meal & multiple bottles of wine for two people for under $40)."