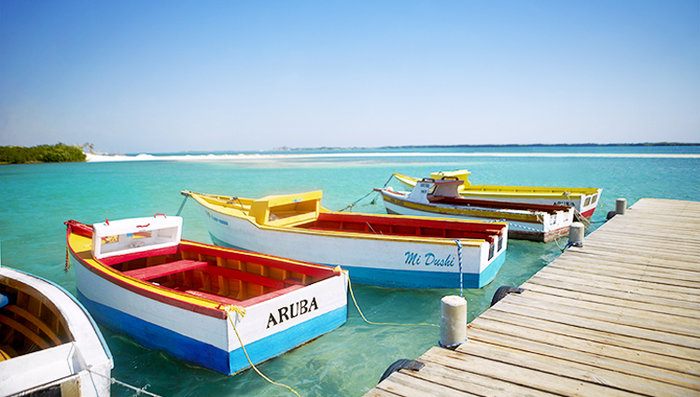 Barcadera, Aruba | Aruba Tourism Authority
Blue Crush
Turquoise water and soft sand means perfect conditions for some under- and over-water exploration. In Aruba, the most worthwhile activities take place on the water and you can try your hand at everything from paddleboard yoga to windsurfing off its shores. When you're ready to be submerged, strap on your snorkel gear and discover shipwrecks, reefs and colorful sea life among the tranquil waters. A few beaches, including Malmok Beach and Mangel Halto, offer walk-in access to underwater reefs. You can also join a group or charter your own private tour to access awesome dive spots around the island.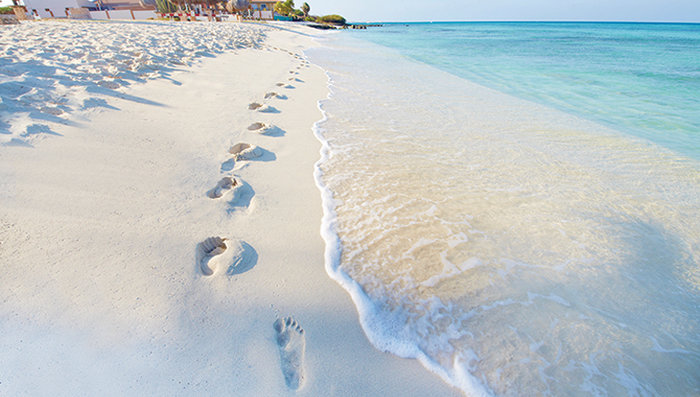 #onehappyisland | Aruba Tourism Authority
The Writing in the Sand
Not sure where to start with Aruba's beaches? We don't blame you. The island's collection of sandy shores is enough to paralyze any beachgoer with indecision. There are the more popular areas, like Eagle Beach, which features the iconic divi divi trees, Palm Beach and Baby Beach. Flamingo Beach is another popular spot, located on the private island owned by the Renaissance Hotel just off the shore. Only guests and lucky visitors with day passes can visit, but if you haven't chosen your accommodation yet, it's worth planning a night here. But don't feel limited to the popular beaches. Aruba is easy to navigate, and renting a bike or a car to explore will yield other, lesser-known beaches, like Arashi Beach and Boca Catalina.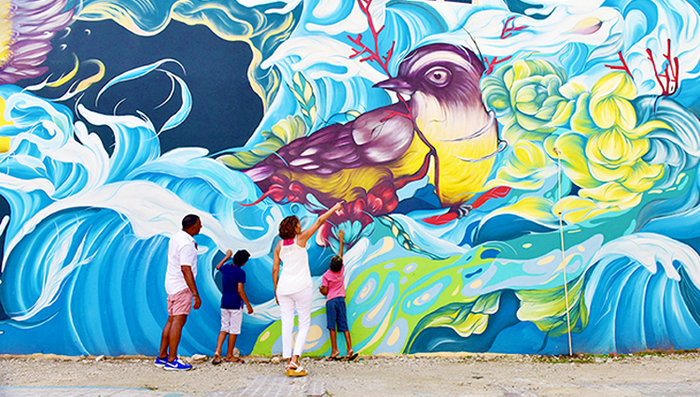 Sint Nicolaas, Aruba | Aruba Tourism Authority
Fun For All and All For Fun
Aruba's urban centers are as charming as the rest of the island. Capital city Oranjestad is like Disneyland, full of colorful buildings, high-end shopping and cheerful faces. Tour the Historical Museum or enjoy the nightlife of the bustling town. The streets can get a little overwhelmed when cruise ships dock, so a visit to San Nicolas is also worth your time. Explore the street art in this smaller town far from the high-rise hotels. Enjoy music at local bars or wander the beaches for a peaceful sunset.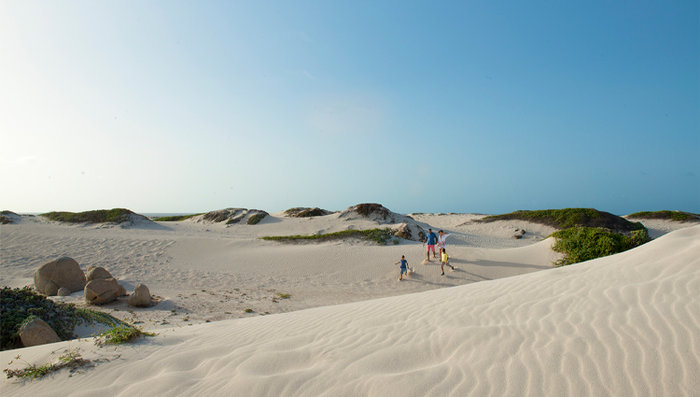 Arikok National Park | Aruba Tourism Authority
Another Planet
You can find sunny beaches throughout the Caribbean but what makes Aruba stand out is its north island terrain. Here you'll find an entirely different world — a barren desert landscape pressing against a tumultuous sea. Explore Arikok National Park, which stretches across this part of the island. Wander among cacti and navigate rocky cliffs scattered with brush. Once you reach the water, find your way to the Conchi Natural Pool, a peaceful swimming hole in the otherwise rough water of the northern side of the island. You can also explore caves and hills with incredible photo ops.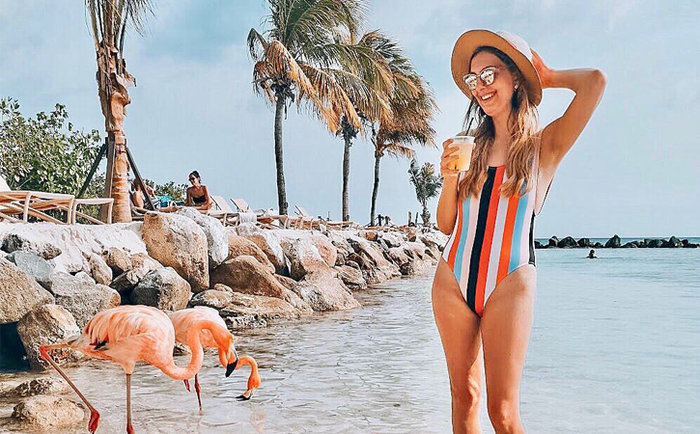 @thedutchblondie
"If you love beaches, Aruba is the place to be! Although I love exploring big cities, I also enjoy a relaxing vacation every now and then. And trust me when I say that Aruba is definitely an island where you can totally relax! I would highly recommend a day pass to Flamingo beach or a short stay in the Renaissance hotel, so you can visit this private beach for free. Walking between the flamingos on this beach is such an amazing experience. Plus, it's an awesome place to take the most Insta-worthy pictures ever!"