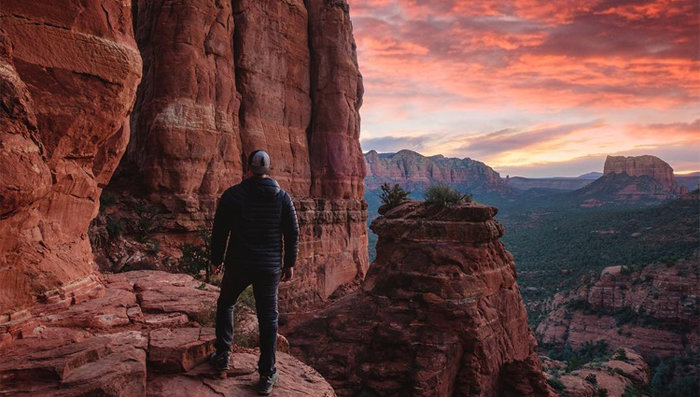 Cathedral Rock | @kgat15
The Colors of the Spirit
You could spend weeks exploring the hiking trails around Sedona and still not discover everything. The trails around the town have long been the region's biggest attraction, and we have to admit there's nothing else in the world quite like a day exploring this rust-colored landscape. There's a hike for everyone, and even if you're only up for a short walk you're still guaranteed gorgeous views. Devil's Bridge is a popular 1.2-mile hike to a fantastic natural bridge, or try the moderate hike to Bell Rock, which includes a little hands-and-knees rock scrambling at the end. For something a bit more immersive, try Bear Mountain Trail for a half day of stunning discoveries. Then slip over to Crescent Moon Ranch at sunset to watch the famous Arizona sun dip below the red pillars of Cathedral Rock. We're only scratching the surface, here, so do plenty of research to find the best trail for you. And remember to come prepared — we're talking sunscreen and plenty of water.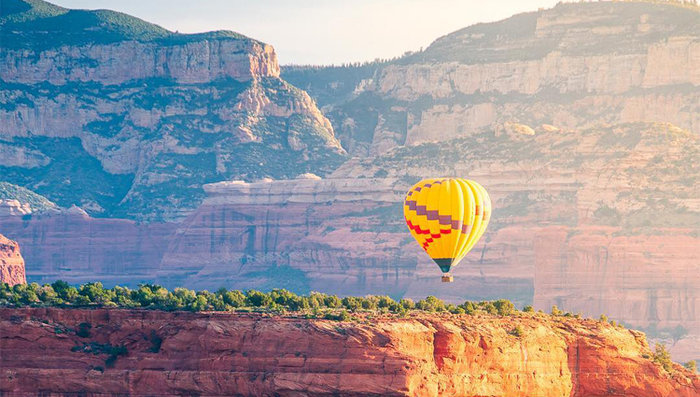 #sedonaescape | @johnnyroadtrip
Can't Stop, Won't Stop
If hiking isn't really your thing — or if it is and you still want more — there are plenty of other heart-pumping adventures to be had among the red rocks. Pink Adventure Tours offers off-roading adventures in a stylish pink Jeep through iconic rock formations. Or, get above it all with a helicopter jaunt or hot air balloon journey. If the weather is warm and sunny, grab a tube and head up to Oak Canyon where you can splish and splash at Slide Rock State Park. Dip in the cool waters of Oak Creek and scoot along the smooth rocks for a natural waterpark adventure.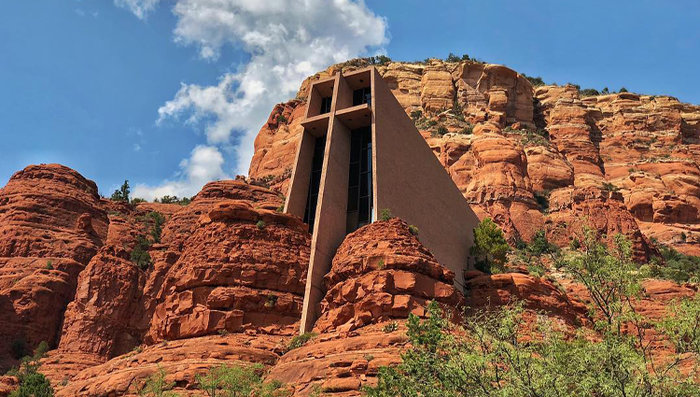 Chapel of the Holy Cross | @blaznazn77
Cultured Cool
Don't overlook the town of Sedona while you're on your way to the great outdoors. The string of shops, restaurants and art galleries are easy to walk and there are a few other attractions you can't miss. Make your way to Chapel of the Holy Cross, a striking structure built into a spur of red rock 200 feet above the ground. In town, peruse an array of souvenirs, from healing crystals to Red Dirt Shirts, dyed with real Sedona dust. Finally, you can't miss an evening exploring the Tlaquepaque Arts & Crafts Village. This outdoor market features art galleries and craft shops in a shaded, cobblestone courtyard that provides a nice respite from the sun.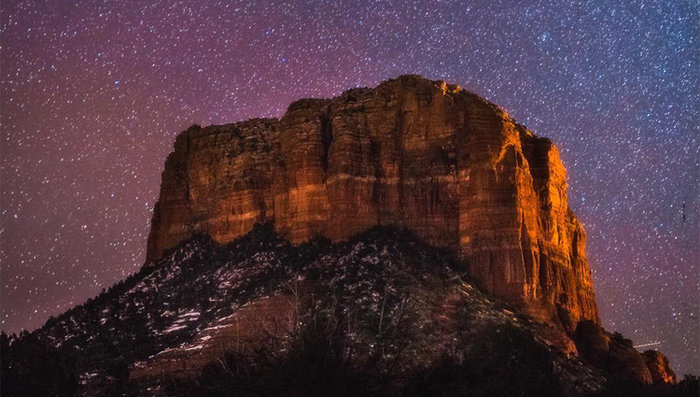 #visitarizona | @dchoigraphy_95
Spiritual Alignment
Visitors who don't come to Sedona for the hiking typically are drawn by its energy vortexes. These centers of spiritual alignment lie along intersections of natural energy, also known as ley lines, and are believed to offer healing and balancing. Plenty of tours will guide you to the different vortexes and explain their energetic effects. Whether you search out these vortexes or not, there's no doubt that Sedona is especially relaxing. Nearby resorts offer luxury spa treatments, meditation retreats and forest bathing guides. So take some time while you're here to be still and soak up the magical energy around you.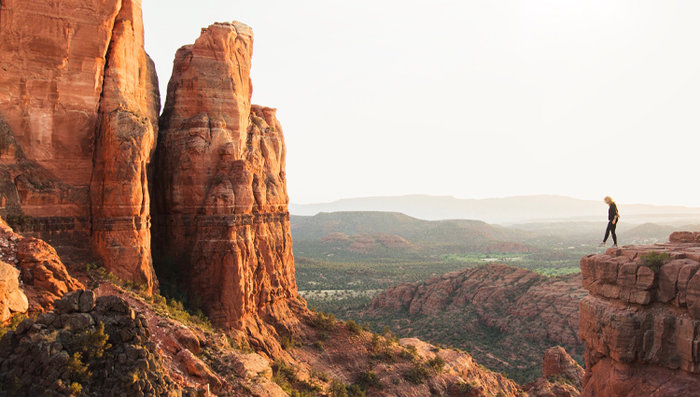 @harrietrosecornick
"Sedona is such a beautiful and diverse place, and there is something for everyone whether it be hiking, mountain biking, golfing, eating out or simply enjoying a scenic drive! Apart from any activities, the landscapes are beautiful and it's truly wonderful at night with all the stars and at sunset! My favorite thing to do in Sedona is hike! There are so many trails to see of varying difficulties as well as some spots where you can more or less pull up for a scenic view!"