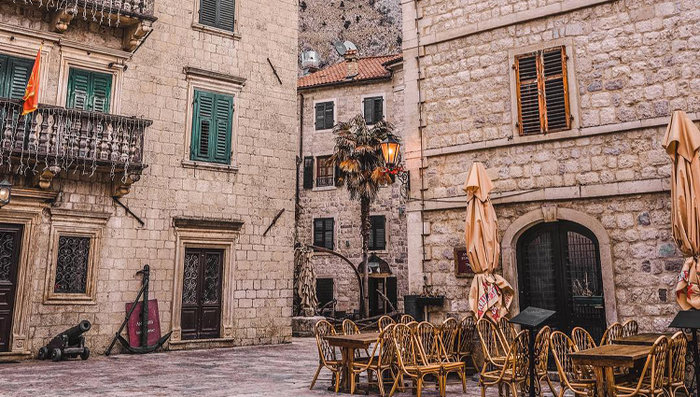 Kotor Old Town | @diratania
Cats Everywhere
Kotor's Old Town has been a UNESCO site since 1979, and upon arrival you'll easily understand why. Well-preserved medieval fortresses, Venetian palaces and Orthodox churches cluster together on cobblestone streets populated primarily by lazy felines. Pass through the entrance to Old Town at the Sea Gate and stroll past St. Tryphon's Cathedral. Explore the Maritime Museum or, if you're wondering why there are so many cats around, the Cat Museum. Wander past small shops and stop to watch skilled craftsmen demonstrate their talents. Toward the end of the day, scale the city walls at the Castle of San Giovanni, climbing 1,355 ancient steps for a stunning view of the entire bay.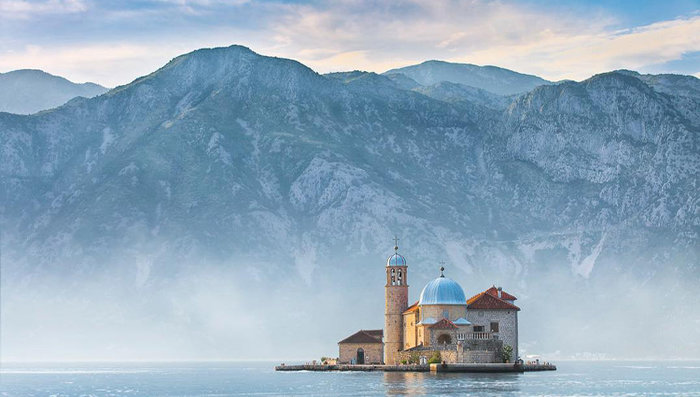 Bay of Kotor | @pustolovac_
The Bay Area
In many ways, the Bay of Kotor resembles a Norwegian fjord more than an inlet of the Mediterranean. Hop on a boat and cruise around, exploring the little islands that dot the shorelines, like Sveti Đorđe, home to a monastery, and Our Lady of the Rocks, a man-made floating church. If it's not too crowded, visit the Blue Cave, a naturally-iridescent water cave, or have your guide find you another cove. Don't forget the beaches, either. Dobrec Beach is a delightful place to take a dip in crystal clear waters and is only accessible by boat.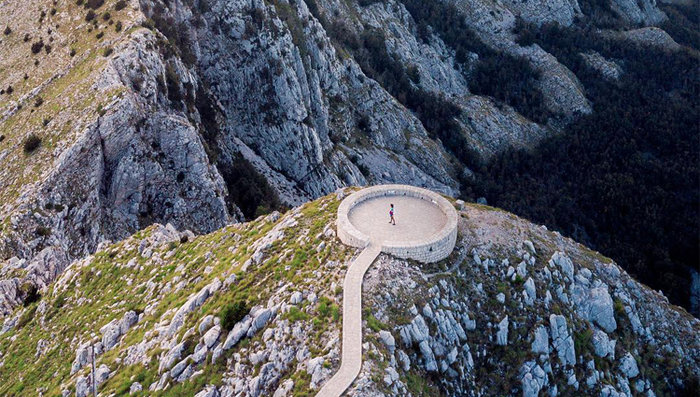 Lovćen National Park | @ricardobrazb
A Quiet Place
Head inland from Kotor and find yourself in the mountains. The most well-known way to get into the hills is on the Ladder of Kotor, a daunting trail of 70 switchbacks that starts in Old Town and climbs steadily to Krstac Pass. If you need more, find your way to Lovćen National Park, where mountains and history await. The most popular attraction here is the Njegoš Mausoleum, a mountaintop tomb for Prince-Bishop Petar II Petrović-Njegoš. Stunning views make this final resting place a popular spot to trek to.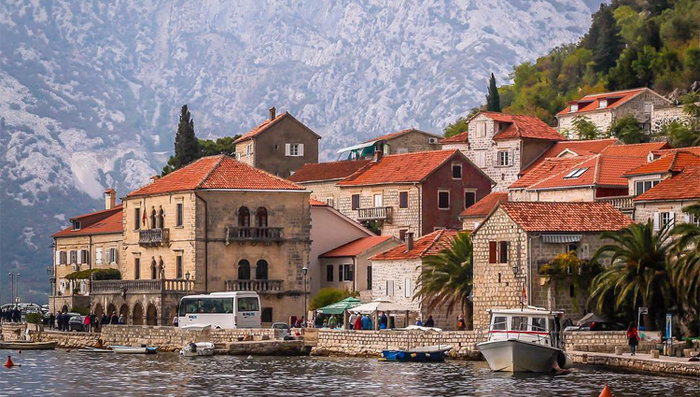 Perast | @p_chara
The Village People
Perched along the water in the Bay of Kotor are plenty of adorable villages worth your visit. Rent a car or bike and hop between villages for more relaxation. Perast is considered the most beautiful village in Montenegro, and it certainly makes its case well, featuring Venetian villas overlooking a quiet bay. The charming medieval town of Herceg Novi and the glitzy nautical center Tivat also stake their claim, making it easy to stretch out your vacation by several days.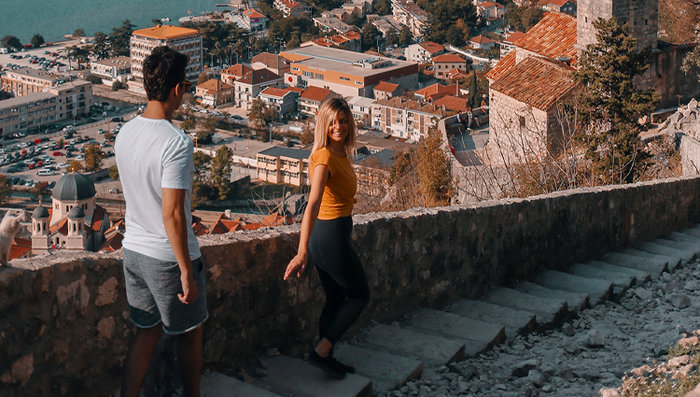 @howfarfromhome
"This view from above the town of Kotor is one of the best in the country, and sums up this small Mediterranean beauty in one snap. To get here, you have to enter the old town below, and make your way up the slippery steps alongside the city walls. It'll cost you around 8 Euros to enter the walkway, and you have the option of going all the way up to the top of the Fortress, or just stop here at the little church and admire the view."