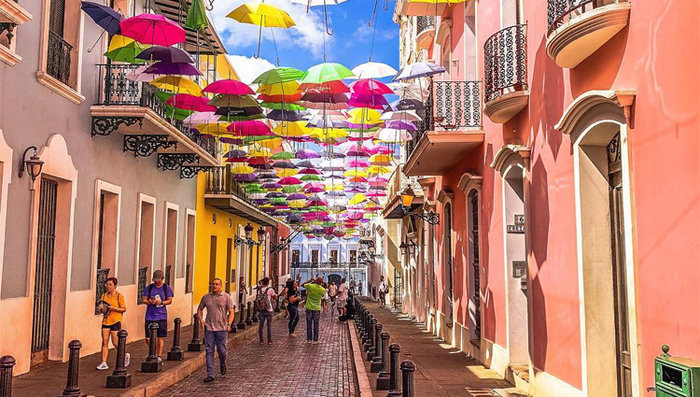 Old San Juan | @boutiquetravelclub
Candyland
Exploring the streets of Old San Juan is like passing through a rainbow. Pastel-hued buildings line cobblestone streets and around every corner is another historical structure, charming shop or shady square. Time your visit for when cruise ships aren't docked so you have more space to spread out. Feed the pigeons in Parque de las Palomas in front of Capilla del Santo Cristo before touring the Cathedral de San Juan Bautista, the oldest church on American soil. Marvel at the umbrella installation on Fortaleza Street before heading out to Castillo San Felipe del Morro. Here you can scale the battlements of the nearly-500-year-old fort for a stunning view of the sea, or purchase a kite from a vendor and fly it into the azure sky.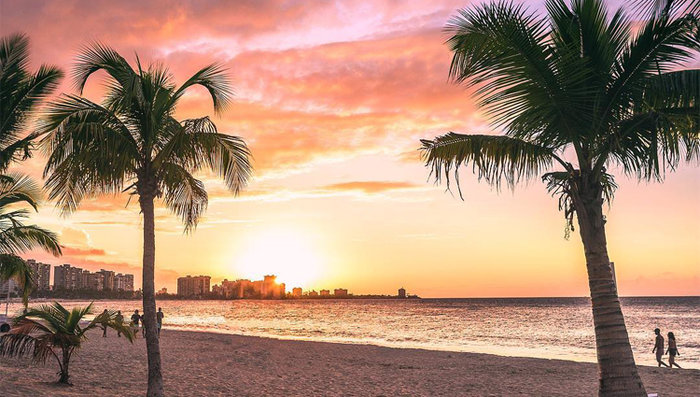 Isla Verde, Puerto Rico | @allenicoheni
Playa People
Puerto Rico's beaches speak for themselves. While you'll find many sandy stretches across the island, San Juan is in close proximity to several spots that will put a smile on your face. A favorite for visitors and locals alike is Ocean Park Beach, sandwiched between the more touristy Condado and Isla Verde. More active beachgoers should check out Balneario Escambrón, a public beach that features snorkeling and oceanside trails. If you want to make a day of it, consider hopping on a boat and exploring some of the nearby islands, like Culebra and Vieques, for even more fun in the sun.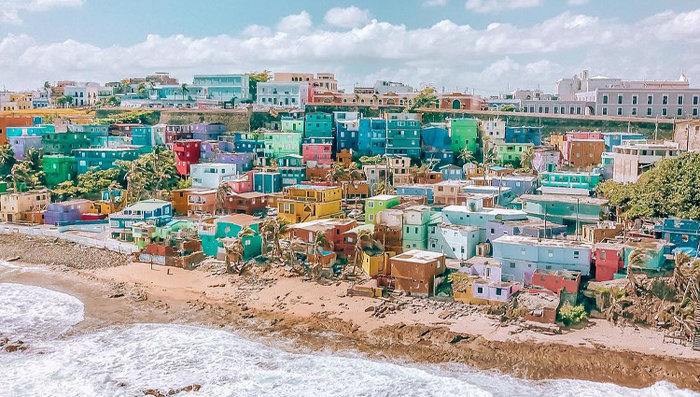 #prvive | @reneta_sim
Root for the Home Team
Get out of the tourist mindset and discover the heart of San Juan. Salsa dance in La Plaza del Mercado Santurce, snap photos of the city's many stray cats and explore the lesser-known neighborhoods outside the Old City. Down the coast find Loiza and Ashford, two laid-back beach communities with their own unique histories and attractions. Explore the street art of Santurce, and maybe stop in La Perla, a traditionally poorer neighborhood that has gained fame for its appearance in pop culture. On Sundays, stroll through Mercado Agrícola Natural Viejo San Juan (San Juan Farmers' Market), or find yourself at a baseball game that puts Major League Baseball to shame.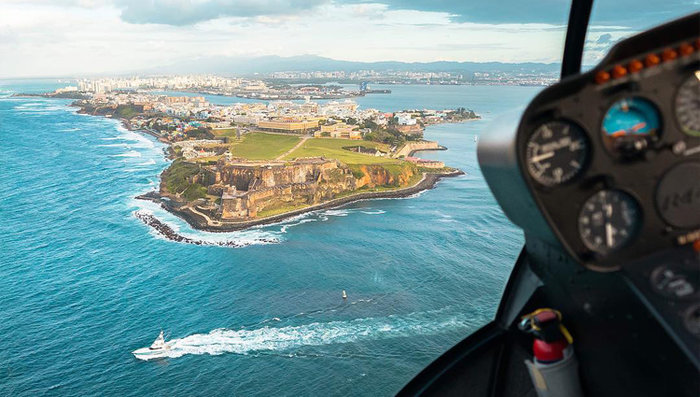 Castillo San Felipe del Morro | @estadespr
Ready, Set, Action!
San Juan is spilling over with adrenaline-packed activities. Whether you want to be out on the water paddle boarding or kayaking, or prefer hiking trails, there's plenty on offer. Make a visit to El Yunque National Forest to discover waterfalls, hiking trails and abandoned forts. When the sun disappears, join a tour to see the bioluminescent water of Mosquito Bay. At the end of it all, find yourself at the Bacardi Distillery to toast your adventures with a rum tasting.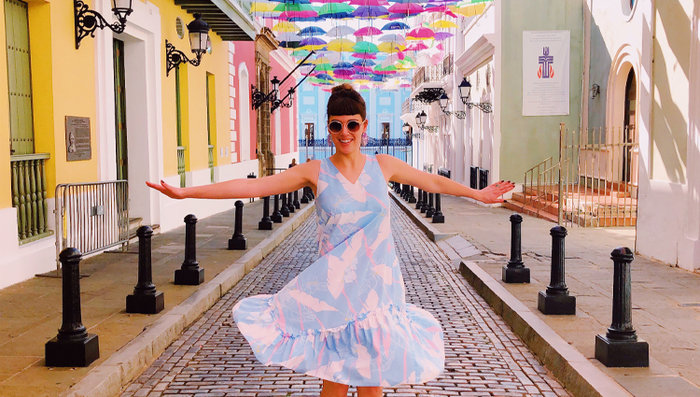 @rottenjournal
"San Juan is a very walkable city, especially Old San Juan. You're never far from a good meal, a cold drink, and a friendly local willing to give detailed advice on both. Also, street vendors selling tasty snacks are prevalent and you're almost guaranteed to stumble upon some sort of live music, dancing, or city-organized public performance. There are some things for which you just can't plan."